This post may contain affiliate links. I may be compensated if you make a purchase through a link on this page.
Make Your Own Diy Gifts Using Essential Oils!
Here you will find awesome ideas for homemade essential oil gifts you can make yourself!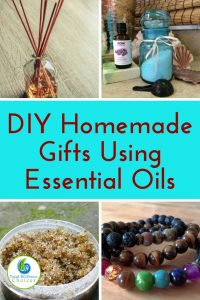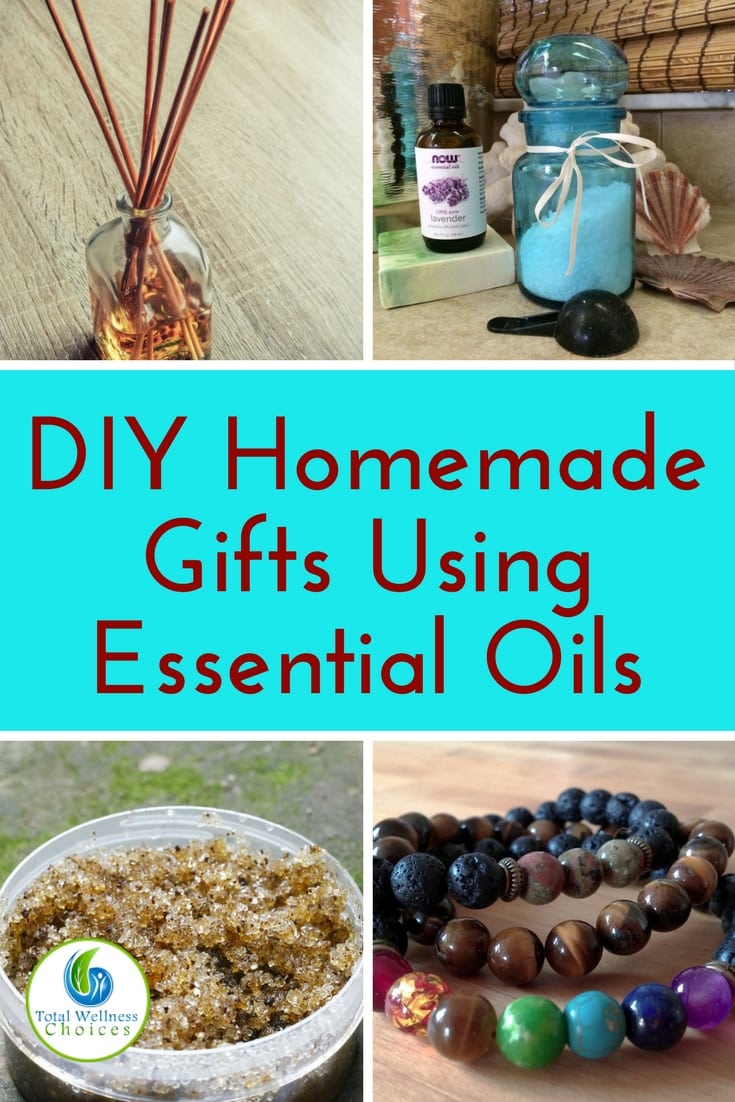 It's tough thinking of great gift ideas for essential oil lovers. Homemade gifts are thoughtful ways to share part of your life with others.
Do you like the idea of making your own gifts this season, but don't want to fall into the " Look, I made this great (read: ugly) Christmas sweater for you" category?
Do it yourself gifts are great, but they have to be GREAT gifts.
I love using essential oils in my own life. I know and enjoy the benefits that are inherent in these wonderful, naturally fragrant oils.
Sadly, some people continue to discount those benefits. But you know, "the taste of the pudding is in the eating"
I used to be a skeptic, but having seen the benefits of essential oils in my own life, I am now a BELIEVER!
I've compiled a list of beautiful homemade essential oil gifts that are unique and delightful while passing on the helpful benefits of essential oils.
So, whether you are gifting to people already familiar with all that essential oils bring to the party, or to people who wouldn't know an essential oil if it was right under their noses (get it? lol); these gifts are sure to please.
It's the holiday season and we all know what that means…increased stress levels, run-down immune systems, irritability, depression! The list is too long to continue.
Luckily, these diy essential gift ideas can help with all of those, and then some!
Check out these ideas and I'm sure you can find the perfect gift for someone on your hard-to-please list. Some of these are easy enough that you can get the kids involved in the process, too.
I've found great examples of jewelry, personal care products, gifts for the home. Take some time this weekend and whip up some of these gifts. Don't forget to gift yourself, too!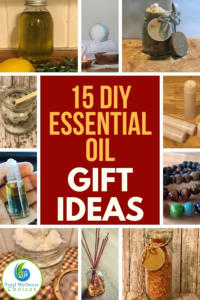 15 Awesome Homemade Essential Oil Gifts
1. Essential Oil Perfume
I love to smell good… who doesn't! that's why perfumes always make great gifts. However, most of the perfumes out there including the designer brands are made with synthetic fragrances and chemicals that toxic to our human body.
So, natural perfumes made with essential oils are always better and SAFER! Moreover, they are inexpensive and very easy to make.
Here is a simple floral essential oil recipe you can use: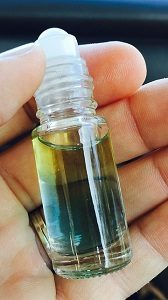 Direction
add the essential oils into a 10 ml glass roller bottle, shake, then fill up with a carrier oil and shake again.
You can also experiment with different essential oils of your choice to get the aroma you like!
2. Sugar Scrubs
Sugar scrubs are one of my favorite DIY gifts using essential oils. Check out these these: Clove Cardamom Cinnamon Sugar Scrub, Clove Orange Cinnamon Sugar Scrub, and Candy Cane Emulsified Sugar Scrub.
These are amazing body scrubs that make the skin smooth and glowing.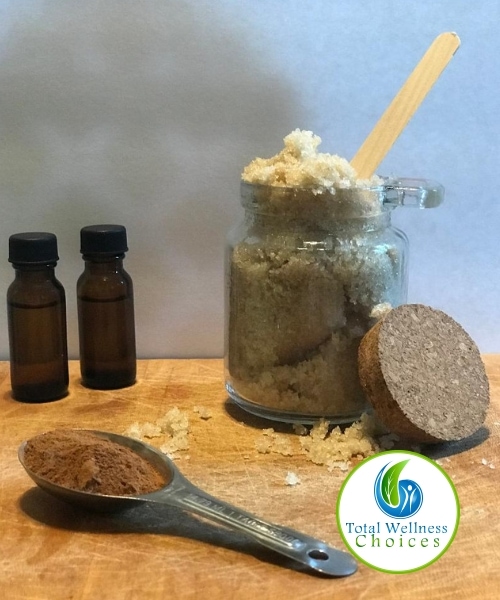 3. Natural Body Wash for Men
If you are looking for homemade essential oil gifts for men then, you will love this DIY Men's Body Wash.
Thoroughly mix castile soap, oils and salt together in bowl. Put in an 8 ounce PET bottle with foaming cap. Add essential oils and shake gently, yet thoroughly.
*Outdoor Scent Blend
4. Bath Salts

We all love bath salts! They are great for relaxation and soothing tired or sore muscles. Check out my Homemade Vanilla Patchouli Bath Salts Recipe.

5. Diy Diffuser Necklace

One of the reasons I love diffuser necklaces is that they allow you to enjoy the benefits of essential oils everywhere you go. DIY Essential Oil Diffuser Necklace teaches you how to make your own diffuser necklace!

6. Candles – Homemade Christmas Gifts Using Essential Oils

If you are looking to make homemade Christmas gifts using essential oils, then you should seriously consider candles! Learn how to make candles using essential oils here.

7. Lavender Salt Scrub

If you are looking for a relaxing body scrub that not only makes your skin look smooth and radiant but also helps to de-stress the body, then you will never go wrong with this Lavender Salt Scrub.

8. Homemade Relaxation Eye Pillows

These Relaxation Eye Pillows made with Lavender can help relieve stress, depression and insomnia. You can use them cold to help reduce puffy eyes or use them hot for more relaxation.

9. Whipped Body Butter

This Homemade Whipped Body Butter is an amazing gift for any essential oil lover, especially during the colder months. It nourishes and moisturizes the skin, making it an ideal gift for those with dry skin.

10. Bath Oil

Bath oil is another great diy essential oil you can give to those on your list. Not only does this Lemon Rosemary Bath Oil moisturize the skin, but it also relaxes tight muscles and relieves joint pain. And it's so easy to make – takes less than 5 minutes.

11. Lip Balm

Who doesn't love lip balms? I honestly don't think I can have too many of them! Lip balm is one of my go-to diy gifts when I don't really know what to gift someone. It is also a great stocking stuffer. This Moisturizing Lip Balm for Dry Chapped Lips is one of my favorites.

Have a little more time? This Peppermint Infused Lip Balm is another great recipe that uses homemade infused peppermint oil. It is well liked by both guys and gals!

More DIY Essential Oil Gift Ideas


12. Essential Oil Reed Diffuser
13. Essential Oil Diffuser Bracelets
14. Soothing Bath Bombs
15. DIY Glittery Soap
16. DIY Natural Dyed Rose Wax Melts

There you go – awesome homemade essential oil gift ideas! The ball is now in your court… start creating your own diy gifts using essential oils!

I truly hope you found the ideas helpful. Please don't hesitate to come back and give us feedback on your diy essential oil gift experiment!
These statements have not been evaluated by the Food and Drug Administration. This article is for educational and informational purposes only and does not intend to diagnose, treat, cure, or prevent any disease or health condition. It is always recommended that you seek the advise of your private medical doctor.