Make Your Own Diy Gifts Using Essentials!
Here you will find awesome ideas for homemade essential oil gifts you can make yourself!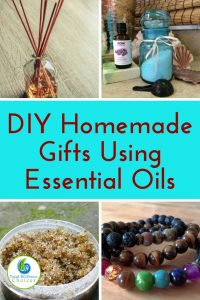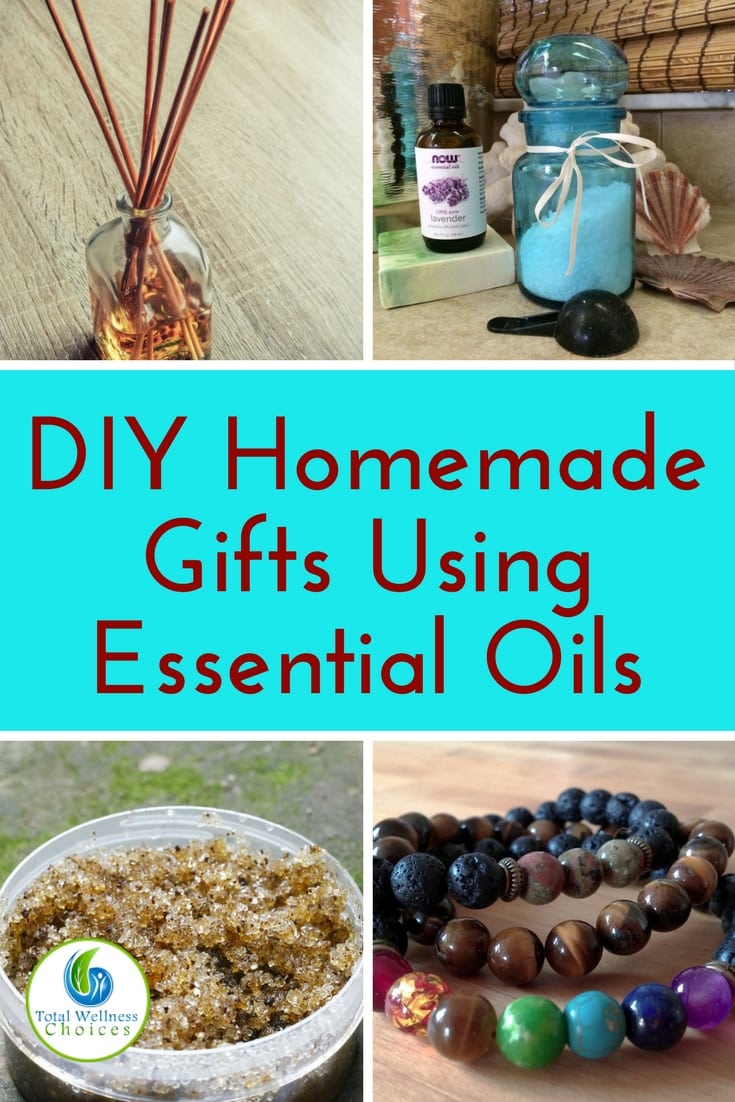 It's tough thinking of great gift ideas. Homemade gifts are thoughtful ways to share part of your life with others.
Do you like the idea of making your own gifts this season, but don't want to fall into the " Look, I made this great (read:ugly) Christmas sweater for you" category?
Do it yourself gifts are great, but they have to be GREAT gifts.
I love using essential oils in my own life. I know and enjoy the benefits that are inherent in  these wonderful, naturally fragrant oils.
Sadly, some people continue to discount those benefits. But you know, "the taste of the pudding is in the eating"
I used to be a skeptic, but having seen the benefits of essential oils in my own life, I am now a BELIEVER!
I've compiled a list of beautiful homemade essential oil gifts that are unique and delightful while passing on the helpful benefits of essential oils.
So, whether you are gifting to people already familiar with all that essential oils bring to the party, or to people who wouldn't know an essential oil if it was right under their noses (get it? lol) ; these gifts are sure to please.
It's the holiday season and we all know what that means…increased stress levels, run-down immune systems, irritability, depression! The list is too long to continue.
Luckily, these diy essential gift ideas can help with all of those, and then some!
Check out these ideas and I'm sure you can find the perfect gift for someone on your hard-to-please list. Some of these are easy enough that you can get the kids involved in the process, too.
I've found great examples of jewelry, personal care products, gifts for the home. Take some time this weekend and whip up some of these gifts. Don't forget to gift yourself, too!
14 Awesome Homemade Essential Oil Gifts
1. Essential Oil Perfume
I love to smell good… who doesn't! that's why perfumes always make great gifts. However, most of the perfumes out there including the designer brands are made with synthetic fragrances and chemicals that toxic to our human body.
So, natural perfumes made with essential oils are always better and SAFER! Moreover they are inexpensive and very easy to make.
Here is a simple floral essential oil recipe you can use: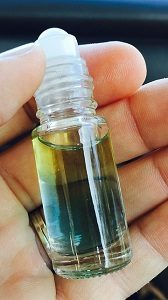 Direction
add the essential oils into a 10 ml glass roller bottle, shake, then fill up with carrier oil and shake again.
You can also experiment with different essential oils of your choice to get the aroma you like!
2. Sugar Scrubs
Sugar scrubs are one of my favorite diy gifts using essential oils. Check out this Citrus Cinnamon Sugar Scrub. It even has a video tutorial that shows you step by step process on how to make your own sugar scrub gift.
3. Natural Body Wash for Men
If you are looking for homemade essential oil gifts for men then, you will love this DIY Men's Body Wash.
4. Bath Salts
We all love bath salts! They are great for relaxation and soothing tired or sore muscles. Check out these Homemade Peppermint Bath Salts.
5. Diy Diffuser Necklace
One of the reasons I love diffuser necklaces is that they allow you enjoy the benefits of essential oils everywhere you go. DIY Essential Oil Diffuser Necklace teaches you how to make your own diffuser necklace!
6. Candles – Homemade Christmas Gifts Using Essential Oils
If you are looking to make homemade Christmas gifts using essential oils, then you should seriously consider candles! Learn how to make candles using essential oils here.
7. Citrus Salt Scrub
8. Homemade Relaxation Eye Pillows
9. Gingerbread Body Butter
10. Calming Lavendar Sugar Scrub
11. Essential Oil Reed Diffuser
12. Essential Oil Diffuser Bracelets
13. Soothing Bath Bombs
14. DIY Glittery Soap
There you go – awesome homemade essential oil gift ideas! The ball is now in your court… start creating your own diy gifts using essential oils!
I truly hope you found the ideas helpful. Please don't hesitate to come back and give us feedback on your diy essential oil gift experiment!
Related Reading: Gifts for Essential Oil Lovers