This post may contain affiliate links. I may be compensated if you make a purchase through a link on this page.
Homemade Whipped Body Butter Recipe
If you are looking to make whipped body butter, then you will find this homemade whipped body butter recipe very helpful. It's so easy to make and doesn't take much time either.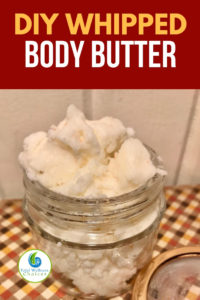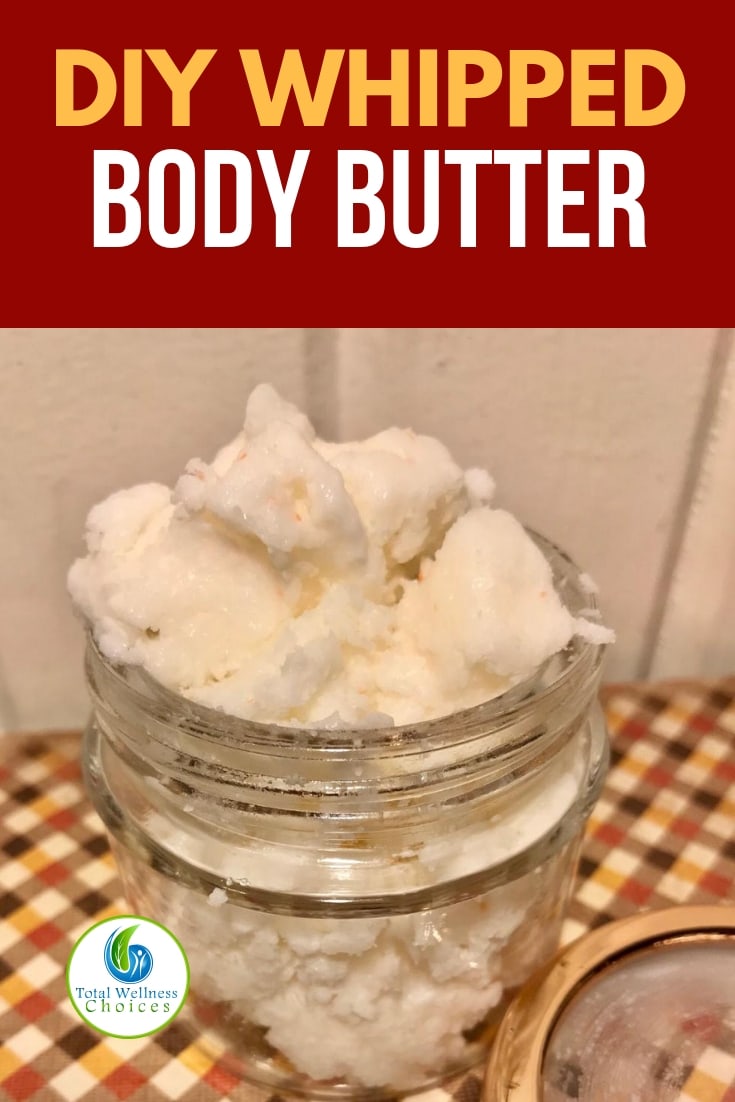 We are fast approaching the season of dry skin unless you are one of the unfortunate souls who suffer year-round.
No matter how little or how often dry skin attacks, it is unpleasing and can leave you feeling irritable. But, there is a year-round solution to help resolve your problems – nourishing homemade whipped body butter.
And the best part is, this diy skin cream is made with all natural ingredients, so no hash chemicals that are harmful to your skin.
Body butter is a moisturizer made by combining oils (liquid) with butters (solid).
Unlike certain lotions, body butter works into the layers of your skin providing a hydrating solution for your skin with healing agents from the oils.
There are several kinds of butters you can choose from for your base, but my main two that I enjoy using most are shea and cocoa butter.
Shea butter is fat extracted from the nut of the African shea tree. It is known to restore elasticity to the skin, reduce blemishes and wrinkles, and increase circulation in the skin.
Cocoa butter is fat extracted from the cocoa bean. Cocoa butter fights signs of aging, prevents skin peeling and dryness, and is an antioxidant powerhouse.
Using the combination of shea and cocoa butters makes this body butter full of nourishing properties for our skin. And the overall consistency of this diy whipped body butter is perfect for moisturizing your skin without making it too greasy.
Related Read: DIY Salve for Dry Hands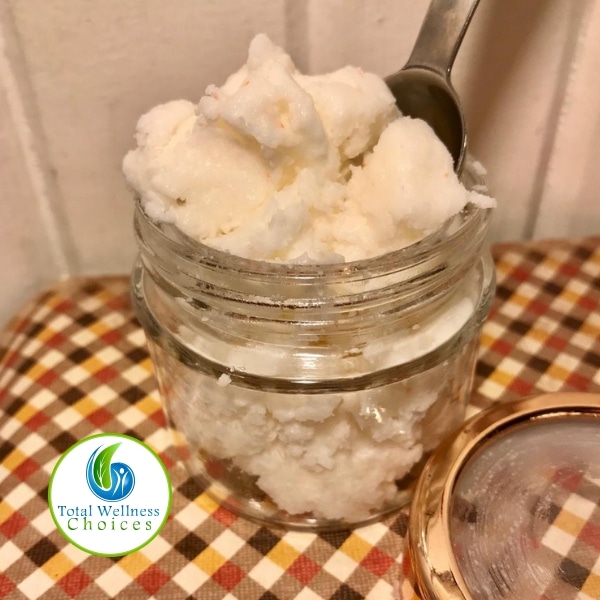 Do You Need Coconut Oil in this Homemade Whipped Body Butter Recipe ?
Note that it is not absolutely compulsory to add coconut oil to this recipe. However, I'm using it in this recipe because it is one of the top natural skin moisturizers. Moreover, it helps to make the consistency of the body butter softer.
I do recommend that you use solid coconut oil (not fractionated) in this recipe or your body butter will be too runny.
Same with the Vitamin E oil. It is not compulsory, but I'm using it because it has cell regenerating properties that are helful for fighting visible signs of aging.
You can use any essential oil of your choice in this body butter. The butters and oils already have healing and mositurizing properties is.
And technically the cocoa butter is going to give off a nice subtle smell, but adding essential oils will give you a stronger scent and added healing effects.
I recommend lavender especially if you use your body butter at night, because lavender acts as a natural calming agent and stress reliever.
Peppermint essential oil is great if you plan to give the body butter as a holiday gift. It also helps with inflammation so if you suffer from body aches and pains, I would definitely add in peppermint.
But with Autumn right around the corner, clove essential oil is my go-to. Not only is it the perfect scent for the season, but clove also has skin healing agents.
So not only will you smell like the season, you will be healing your skin in the process.
Now, are you ready to heal and nourish that dry-skin and get it back to a healthy glow? I guess you are, so let's get down to business.
Homemade Whipped Body Butter Recipe – All Natural Ingredients

Ingredients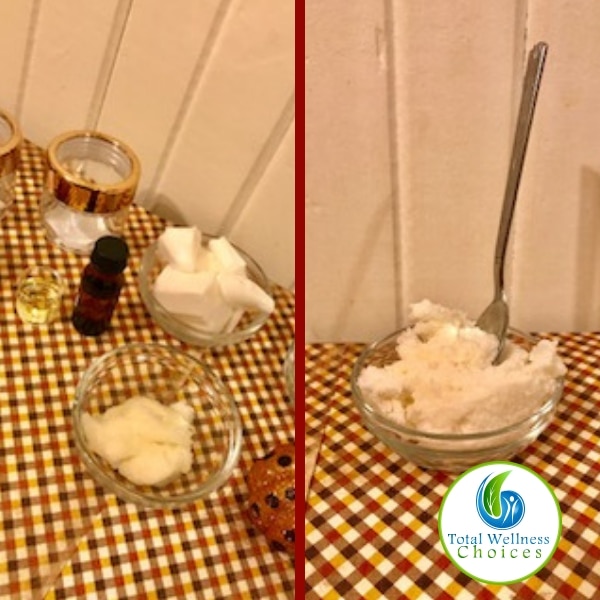 Directions
Put the shea and cocoa butter in a glass bowl
Microwave the butters until soft but not completely liquid. (30-45 seconds)
Add the coconut oil to the butters and mixture together
Put the mixture in the freezer for approximately 10 minutes, letting the mixture harden slightly but not completely
Add in the Vitamin E and essential oil of your choice
Whip the mixture with a hand mixer until it becomes a fluffy
Next, spoon out your mixture into a container.
*If you live in a colder climate, or your home stays very cool, I would suggest adding ½ cup coconut oil instead of a ¼ cup so that your body butter will not be too hard.
Body butters gradually penetrate deep into your skin. So, your skin may feel a little bit oily immediately after application. But, give it a few minutes and your skin will feel incredibly different, almost velvety!
You don't have to suffer from dry skin anymore. Use this homemade whipped body butter recipe to whip up a nourishing body butter that will keep your skin moisturized all year round.
Related Read: DIY Salve for Dry Cracked Heels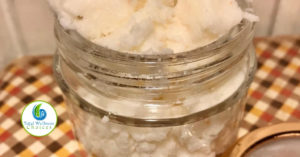 These statements have not been evaluated by the Food and Drug Administration. This article is for educational and informational purposes only and does not intend to diagnose, treat, cure, or prevent any disease or health condition. It is always recommended that you seek the advise of your private medical doctor.