Meet Our Team
Hi
My name is Carol Dike and I am a strong believer in preventive and holistic approach to wellness. I grew up in a family that grew our own vegetables and ate fruits harvested from their backyard. I enjoyed a childhood of natural and healthy lifestyle. However, as the years went by, I went off to college, then got a job and started living on my own.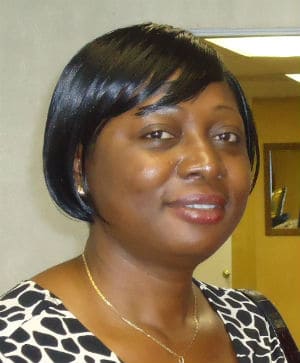 Living away from home came with its share of challenges – I started eating the wrong foods and making other unhealthy lifestyle choices.
It didn't take long before the unhealthy choices started impacting negatively on my health.
I started gaining so much weight and feeling fatigued all the time, my blood pressure also shot up. That was my wake-up call… I decided to take a hard look at my life.
After an in-depth reflection, I realized that her unhealthy choices were the root cause of her health problems. So I decided to trace my steps back to my roots and started making the right lifestyle choices again and I can't be happier for that
I am the owner and administrator of TotalWellnessChoices.com, which is dedicated to helping you achieve the total wellness that you deserve inside and out, skin, body, and mind by making healthy natural choices.
I am an avid researcher who is committed to working with my friend Martie, in providing interesting and vital up-to-date information that will empower you to make the right choices towards improving your general health and wellness.
It is the goal of this blog to help make natural living easier for YOU, so you can lead the healthy, happy, fulfilled life that you deserve and dream about.
While some of the health problems people face today can be blamed on the environment, and rightfully so, many of these health problems are simply caused by wrong or unhealthy choices such as improper diet, chemical filled skincare products.
I truly welcome your input – questions, comments, suggestions and stories and anything you would like to share on healthy choices and natural living.
I currently live in Southern California, USA, where I work as a full time blogger. I am a Christian and an active member of the Redeemed Christian Church of God, Maranatha Chapel in Buena Park, Orange County CA.
I enjoy reading, music and spending time with God! My favorite TV programs are NCIS and Criminal Minds.
---
Martie Lownsberry has been a dedicated researcher and freelance writer for the last four years, making the move to make writing her career three years ago.
She is a featured writer for this site and has also written articles for several clients on a wide array of subjects.
Although Martie writes on a number of subjects, she is more passionate about topics that are interesting, fun and above all help people to live a healthier lifestyle.
She spent most of her childhood years in a rural setting that provided a conducive environment for a more natural and organic lifestyle.
But it was only a few years ago that she  made a conscious decision to start living a healthier lifestyle.
Martie's other passions include her family, camping, cooking healthy and tasty dishes, raising her pet Chinchillas, and her dogs Kit and Honey.
She also enjoys reading, fishing, and various warm weather activities.
She makes her home in the Northern part of Michigan's Lower Peninsula where the family uses wood pellet stove to heat their home.
Other healthier choices made by her family include replacing meat with fresh fish caught from the natural habitat and eating organically grown foods, vegetables and fruits.
It is her passion for healthy choices and natural lifestyle that actually motivated her to become a featured writer for this blog.