Hi, welcome to my blog! My name is Carol – a natural health and wellness enthusiast and a Christian, who loves nature, reading and detective TV shows such as Law and Order, Criminal Minds and NCIS.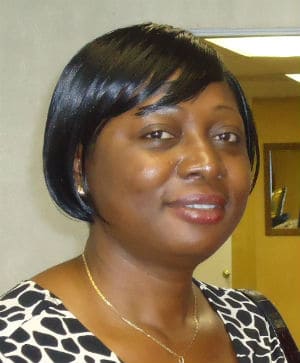 If you are looking to support your health and wellness NATURALLY, but don't really know where to start, then you are at the right place.
I believe that living a HEALTHY life NATURALLY shouldn't be hard or complicated!
So my goal for this website is to provide information that will help YOU make the right natural choices to improve your general well-being.
So, I am here to help you navigate the path of natural health and wellness.
What will you find on this blog? Simple!
You will find information on natural remedies, essential oils, supplements, natural healing foods and other tips and tricks that will help support your health NATURALLY.
How it all Started..
Honestly, I have always hated taking pills even as a kid. May be it was because the malaria drugs I took then made me feel even sicker.
So I ended up dreading the drugs more than I did malaria itself.
You see, I grew up in a country where malaria was so prevalent because of mosquitoes and I used to come down with malaria almost every other month.
As I grew older, I discovered that there are natural remedies that one can use to treat malaria.
So I started experimenting with natural remedies and my favorite was using neem leaf juice for malaria. That was how my interest in natural remedies actually started!
The Interest Kept Building Up…
The more I research and learn about natural remedies, the more I am convinced that it is possible to live a healthy life naturally.
Don't get me wrong, I'm NOT saying that you shouldn't take pharma drugs or something like that.
Truth is, there may be times when such drugs are your only option… I get it, I really do!
All I'm saying is, you don't have anything to lose by considering natural remedies first! Especially as most of those pharmaceutical medicines have a lot of nasty SIDE EFFECTS.
My father actually died of enlarged heart caused by high blood pressure drugs… see what I mean!
I was diagnosed with HBP in my late 30s and was taking two different prescription pills for a couple of years even when they weren't controlling my blood pressure effectively.
I don't even want to talk about all the ugly side effect.  May be, I wouldn't have minded much if the pills were actually working… but they didn't!
After a while, I knew something had to change. I needed something that works and without all the long list of bad side effects.
So once again, I started looking for natural ways to control my blood pressure and I am happier for that decision.
With the combination of healthy foods, essential oils, supplements and other relevant natural remedies, I have been able to control my numbers.
Why I Started this Blog….!
Taking the natural path to health and wellness is doable. And the good news is, there are a lot of helpful resources available to YOU.
This blog is one of them! I mean that is the REASON I started this blog… to provide vital information that will help improve your health the NATURAL WAY.
These include things that I have found helpful, things that have helped people I know and things experts have proven to work!
I hope you find the information on this blog helpful. So browse around and enjoy the journey.
Feel free to contact me if you have any questions, suggestions or comment.
Medical Disclaimer
Please note that I am NOT a medical doctor and Neither is the content on this website written NOR vetted by a health care professional.
Please note that the information on Total Wellness Choices is designed to provide general information on the topics presented.
The information provided on this website should NOT be used as a substitute for medical advice or professional help.
It is provided with the understanding that we are not engaged in rendering any medical or professional services in the information.