This post may contain affiliate links. I may be compensated if you make a purchase through a link on this page.
DIY Bath Salts Recipe with Himalayan Salt and Essential Oils!

Feeling stressed and overwhelmed already? You will find this diy bath salts recipe very helpful.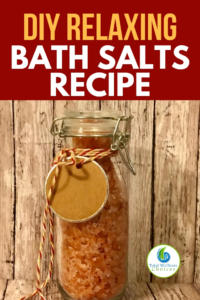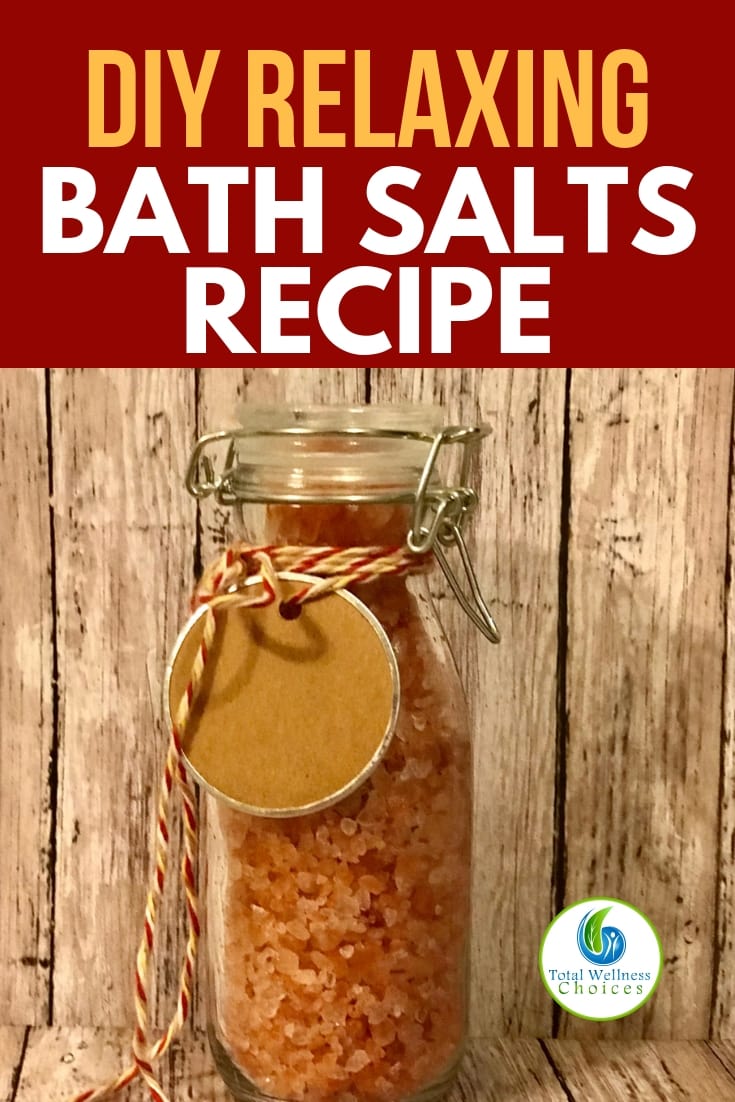 The holidays are fast approaching, and if you are like the majority of the female human species, you are stressed.
Yes, I said it, STRESSED!
I know, I know that we tend to lean toward the "Wonder Woman" complex.
But come on, let's be real, we are not "Wonder Woman" and life does stress us out from too many obligations and responsibilities, especially around the holidays.
There are dinners to plan, gifts to buy, parties to attend, and more than likely children related events that demand your attention and presence.
With all that running we tend to lose focus on our own personal mental and physical self.
So I am saying take a breath, run a bath, light a candle, dim the lights and enjoy this amazing diy bath salts recipe with Himalayan salts and vanilla and patchouli essential oils.
Why I Love this Homemade Bath Salts Recipe
Himalayan Pink Salts are fantastic natural detoxifiers. They promote better skin hydration, along with having the ability to control the levels of water within your body and regulate the pressure in your blood vessels.
Combined with Vanilla essential oil, which is a natural sedative and Patchouli essential oil, which is a natural antidepressant, you have the perfect combination to wash your cares away.
Using some fractionated coconut oil is important to dilute the essential oils and help it mix with water safely, as well as, help aid absorption into the salt crystals for better results.
Remember, whenever you add oil to the bath IT CAN MAKE THE BATHTUB SLIPPERY! Always be careful getting into and out of the tub, and CLEAN THE TUB WELL AFTERWARDS so the next family member, or yourself, does not fall and get injured!
And since you will be already making a batch of vanilla-patchouli bath salts for yourself, you might as well triple the recipe and use the extra as gifts!
With the calm, relaxing scents of the vanilla and patchouli, these bath salts are the perfect homemade gift to give to friends and family.
Pour in cute glass jars, add a matching label and you have instant gifts, with no stress!  But I suggest waiting till after you have had a chance to sneak away and enjoy a long soak with your vanilla-patchouli bath salts.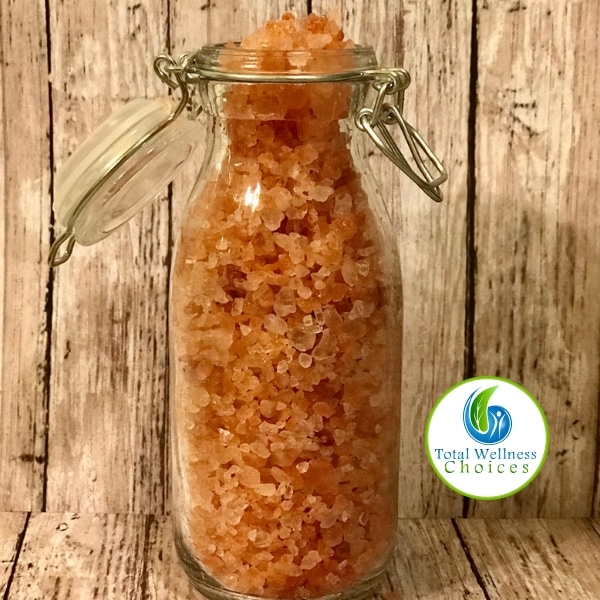 Diy Bath Salts Recipe
 What You Need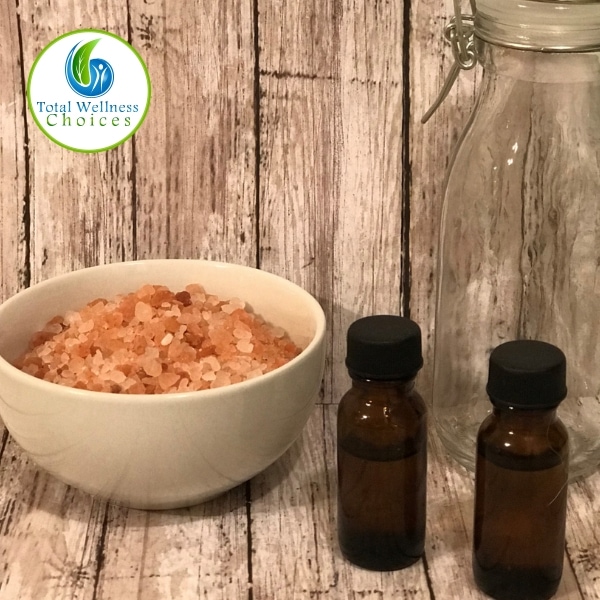 Benefits of Ingredients
Himalayan pink salts are natural detoxifiers, skin hydrator, control the levels of water within your body and regulate the pressure in your blood vessels.
Coconut oil is a great carrier oil that will help the essential oils absorb into the salts, plus it is an amazing skin moisturizer
Vanilla essential oil is a natural sedative and relaxant
Patchouli essential oil is a natural antidepressant
Directions – How to Make Homemade Bath Salts

Add Himalayan pink salts to a mixing bowl.
Add in the diluted essential oils and stir well till the oils are combined with the salts.
Pour bath salts into a clean container and place lid.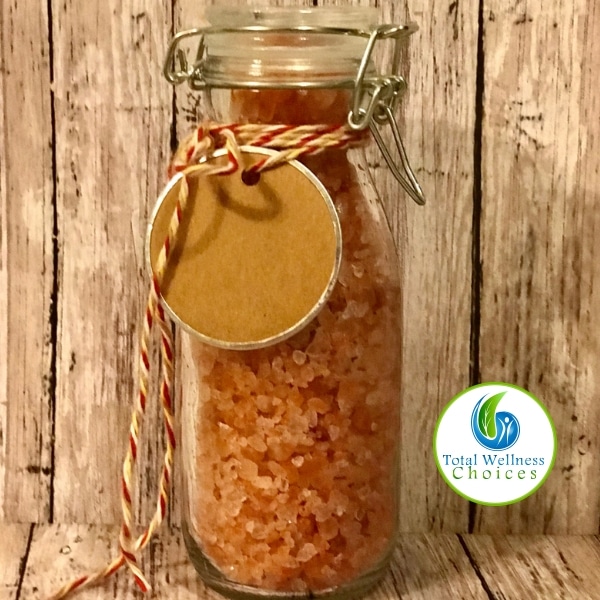 How to Use
Run a hot bath and add 1/2 cup of the bath salts
Soak for 20-30 minutes in the tub.
Lightly rinse off with cool water.
Slowly get out of the tub and use caution, especially if you are feeling light-headed or tired. Plus, it can be slippery.
Gently pat yourself dry, avoid rubbing your skin too hard. Allow the essential oils to linger on your skin.
Rest for 30-45 minutes after the bath and hydrate yourself by drinking 8-12 oz of water.
DON'T FORGET TO CLEAN THE TUB to remove any remaining oil.
Safety First When Using Essential Oils
If you have never used a certain essential oil it is important to do a skin patch test prior to topically using! See my sections on topical use and other essential oil safety concerns:
Related Read: DIY Sugar Scrub with Clove and Cinnamon Essential Oils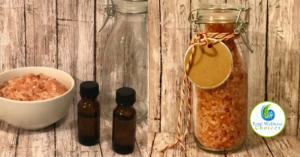 These statements have not been evaluated by the Food and Drug Administration. This article is for educational and informational purposes only and does not intend to diagnose or treat any disease. It is always recommended that you seek the advise of your private medical doctor.