This post may contain affiliate links. I may be compensated if you make a purchase through a link on this page.
Essential Oils for Pregnancy – What to Use, How to Use them Safely and What to Avoid!

Today, we are going to take a look at the best essential oils for pregnancy and how to use them.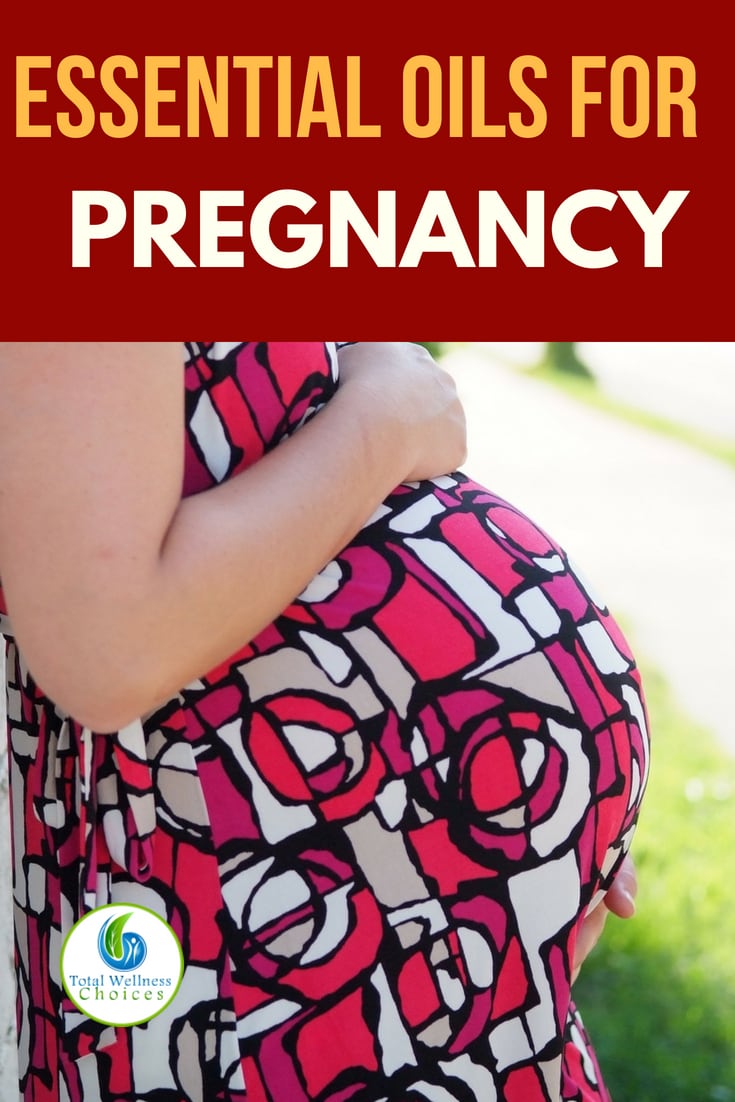 You may be wondering, is it safe to use essential oils during pregnancy? This is a very important question to ask.
First of all, pregnancy is a period when women are very vulnerable. And second of all, the little one growing inside of the pregnant woman is even more vulnerable.
So care must be taken to ensure that neither mother nor the fetus is exposed to any danger.
I love essential oils because of the many benefits and uses. However, it's important to note that there are also essential oil dangers and risks.
So are essential oils safe for pregnant women? Essential oils can be safe to use during pregnancy as long as YOU are in good health and take the necessary SAFETY precautions.
Moreover, essential oils can also be helpful in alleviating some of the problems that come with pregnancy.
Note: I always recommend that you talk to your Obstetrician first before using essential oils. Each woman is different, and your doctor is the best person for you to discuss whether essential oils are right for you or not!
Essential Oils for Pregnancy – How to Use them Safely

Only use essential oils that have bee proven safe to use while pregnant. This is very important because NOT all essential oils are safe during pregnancy.
Use sparingly during the first trimester (Consult OB doctor first!)
Stick to the right/minimum dilution. Essential oils are concentrated and very potent. So, LESS is always BETTER, especially during pregnancy. The recommended dilution for pregnant women is 1% (you can read my post on essential oil dilution here).
24 Safe Essential Oils for Pregnancy
Chamomile Roman
Chamomile German
Tangerine
Lemon
Tea tree (not the lemon variety – see below)
Bergamot
Manuka
Mandarin
Neroli
Rosewood
Grapefruit
Lavender
Spearmint
Marjoram sweet
Sandalwood
Black pepper
Ginger
Patchouli
Frankincense
Orange sweet
Coriander seed
Petitgrain
Geranium
Peppermint
Essential Oils to Avoid During Pregnancy
Anise
Anise (star)
Aniseed, Backhousia anisata
Basil (lemon), Ocimum x citriodorum
Birch
Black (cumin) seed
Calamint, Calamintha nepeta
Camphor
Carrot Seed
Cassia
Cinnamon Bark
Cinnamon Leaf
Cypress (blue), Callitris intratropica
Dill Seed
Fennel
Feverfew
Frankincense, (this variety only) Boswellia papyriferia
Ho Leaf
Hyssop
Lavender (Spanish) Lavandula stoechas
Lemongrass
Lemon Balm
Lemon Leaf
Melissa
Mugwort
Myrrh
Myrtle
Nutmeg
Oregano
Parsley
Pennyroyal
Sage
Savin, Juniperus sabina
Tansy
Tea Tree (lemon-scented), Leptospermum peteronii
Thyme (lemon), Thymus lanuginosus var. citriodorum
Clary sage (some say can cause contractions)
Verbena (lemon), Aloysia citriodora
Western Red Cedar
White Cedar (aka Tansy)
Wintergreen
Wormwood
Yarrow (green), Achillea nobilis
Note: This list is not exclusive. I have listed the essential oils that are more likely to be used. I highly recommend the following reference:
Tisserand, R., Young, R. Essential Oil Safety, second edition. London. Churchill Livingston, 2014
How to Use Essential Oils for Pregnancy Related Problems
Being pregnant is a thing of joy, however, there are problems that come with it too. Below are some of such problems and how you can use essential oils to alleviate them.
Nausea
Most pregnant women experience nausea at the beginning of their pregnancy (first trimester). It usually clears up by the fourth month, but for some women, it could last throughout the entire pregnancy.
Diffuser Blend #1 for Nausea
Diffuser Blend #2 for Nausea
Directions
Mix the essential oils in a bottle
Add 1-2 drops of the blend to your diffuser and diffuse.
Don't diffuse for more than 1 hour in a 24 hour period. Best to do 10 to 15 minute increments with an hour break between diffusions!
Steam Blend for Nausea

1 drop ginger
1 drop spearmint
Directions
Add the essential oils to a bowl of boiling water (1 pint) and let the steam circulate.
Constipation
Constipation is another irritating problem that comes with pregnancy. Eating fiber rich foods and drinking enough water can help prevent constipation. Aside from essential oils, you can also use coconut oil to relieve constipation.
Pregnancy Constipation Blend
Directions
Add the EOs in a glass bottle (You can use an empty essential oil bottle). This is why I don't throw away all my empty essential oil bottles. I keep some for things like this!
Add 1-2 drops of the blend to 1 teaspoon of carrier oil
Use to massage your lower back.
Varicose Veins
Varicose veins are very common among pregnant women because of the extra pressure of the pregnancy on their legs.
Massage Oil for Varicose Veins
4 drops geranium (helps to increase circulation)
2 drops lemon (has astringent effects, which help to relieve pain)
30 ml carrier oil
Directions
Rub a small amount of the blend on your legs and thighs. Using gentle and upward strokes start from your ankle up to your thigh.
Keeping your legs and feet elevated can also help relieve the pain caused by varicose veins.
Leg Cramps
Leg cramps during pregnancy can be caused by the position of the baby in your womb. They can also be caused by deficiencies in calcium, potassium, magnesium and other vital nutrients your body needs to function optimally.
So be sure that you are getting all the vitamins, minerals and nutrients you need!
Massage Blend for Leg Cramps
2 drops lemon
2 drops marjoram sweet
4 drops geranium
1 drop black pepper
30 ml carrier oil
Directions
Blend the EOs in a separate glass bottle
Mix 4 to 5 drops of blend with carrier oil
Use a small amount to massage the affected leg
Edema/ Swollen Feet and Ankles
Edema in pregnant women is very common. It often happens in very hot weather or as a result of long period of standing. Swelling in the feet and ankles is nothing serious.
However, it becomes a serious matter if it occurs in conjunction with blood pressure and high protein levels in your urine. This could mean that you have preeclampsia, so be sure to consult with your doctor.
Edema Foot Bath
Instructions
Mix the essential oils together in a glass bottle.
Dilute 2 drops of the blend in 1 teaspoon carrier oil
Add the diluted oil to a bowl of cool water and swish around to disperse the oil
Soak your feet in the water for about 10-20 minutes, rubbing your feet against each other every now and then
Fatigue
Fatigue or exhaustion is something almost every pregnant woman deals with. The extra weight you are carrying inside of you, the pregnancy hormones that are going haywire and all the other problems associated with pregnancy can really drain your energy.
Essential Oil Blend for Energy
Directions
Mix the essential oils in a bottle
Add 2 drops of the blend to your diffuser and diffuse
Hemorrhoids
Another problem that a lot of pregnant women experience is hemorrhoids. These are mainly caused by constipation along with the increased pressure of the expanding abdomen. Constipation leads to straining (to pass stool), which cause the veins in the anus area to dilate.
Pregnancy Hemorrhoid Blend
Directions
Mix the essential oils in a bottle
Dilute 1-2 drops of the blend in 1 teaspoon carrier oil
Rub a small amount of the diluted blend around the anus area once a day before bed
I hope you found the information in this post helpful – the safe essential oils for pregnancy, how to use them and the ones to avoid.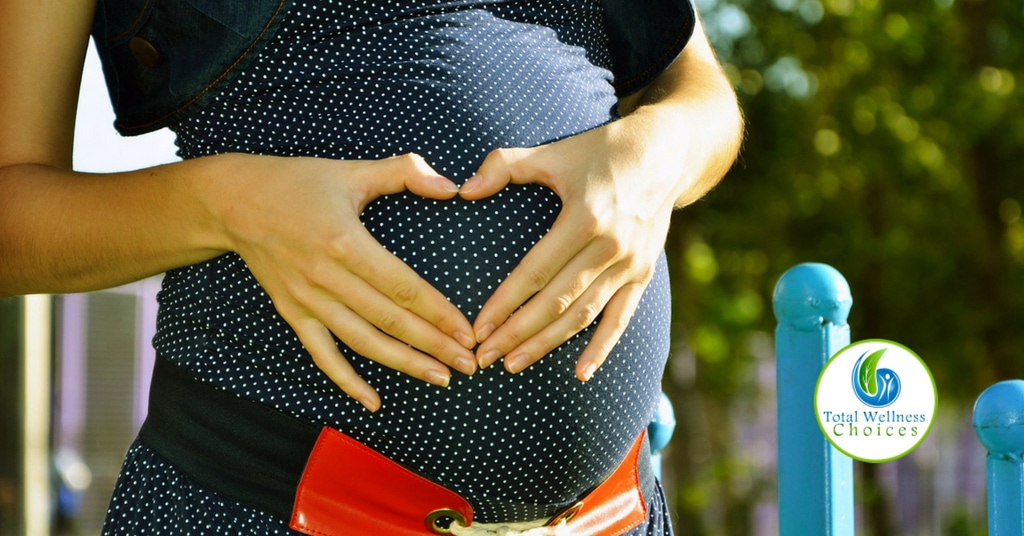 These statements have not been evaluated by the Food and Drug Administration. This article is for educational and informational purposes only and does not intend to diagnose, treat or cure any disease or illness. It is always recommended that you seek the advise of your private medical doctor.
Reference
The Complete Book of Essential Oils and Aromatherapy by Valerie Ann Worwood