This post may contain affiliate links. I may be compensated if you make a purchase through a link on this page.
Essential Oil Blends for Headaches (Simple DIY Recipes)!

If you are looking for DIY essential oil blends for headaches, then you are at the right place.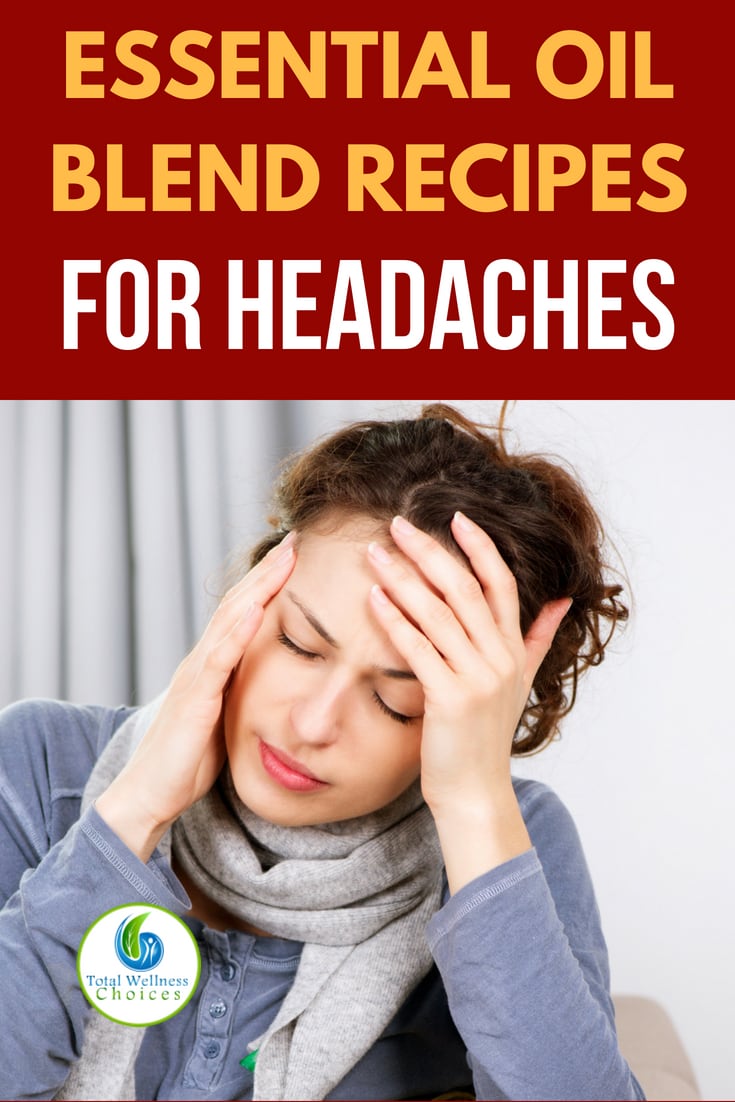 Today I'm sharing a few headache buster blend recipes that you may find very helpful for relieving your headache.
Headaches can be debilitating, unfortunately, it is very common and about 45 millions Americans suffer from one type of chronic headache or the other daily.
There are different types of headaches and they include tension, migraine, cluster, sinus etc.
Mine is most often tension headache. I have been working hard to lower my stress levels, which is really helping reduce the number of times I experience a headache these days.
And I prefer using natural options for my headaches and essential oils is one of these natural options. I even make my own headache balm like this one.
Before we go into the essential oil recipes for headaches proper, let's take a look at some of the best essential oils for headaches.
Top 5 Essential Oils for Headaches
Lavender – Calms, relaxes and relives pain
Peppermint – Relieves pain, uplifts, energizes, relieves nausea and soothes sore muscles
Rosemary – Relieves headaches, supports respiratory system, boosts mental focus and clarity
Roman – Reduces stress and anxiety
Eucalyptus – Eases headache, relieves congestion, calms inflammation, boosts circulation
Safety When Using Essential Oils
Always, do a skin patch test prior to topically using an essential oil you have never used before! See my sections on essential oil safety:
5 Essential Oil Recipes for Headaches
Below are 5 essential oil blend recipes for different types of headaches:
Tension Headache
Tension headache is the most common type of headache and is characterized by the feeling of tightness and compression on the head. It causes mild to moderate pain that runs from the forehead to the neck.
Essential Oil Headache Recipe #1: Roller Blend for Tension Headache
What You Need
Directions
Add the essential oils into the roller bottle
Fill up with the FCO
Apply on your forehead, temple and your neck
Essential Oil Headache Recipe #2. Diffuser Blend for Tension Headache
Directions
Add the EOs to your diffuser and diffuse for about 30 minutes.
Migraine
Migraine causes throbbing pain especially on one side of the head. Other symptoms of a migraine include nausea, vomiting and sensitivity to light or sound. The pain is often recurrent and ranges from moderate to severe.
Essential Oil Headache Recipe #3: Diffuser Blend for Migraine
Cluster Headaches
Experts say that cluster is the most painful type of headache. It is characterized by intense pain around one eye and temple. This can lead to watery or red eye and runny or stuffy nose. A cluster headache could last between 15 minutes to 3 hours.
Essential Oil Headache Recipe #4: Roller Blend for Cluster Headache
What You Need
Directions
Add the essential oils into the 10 ml roller bottle
Top off with FCO
Apply as needed on the temple and massage in (be careful to not let the oil get into your eye)
Sinus Headaches
This occurs as a result of the inflammation of the lining of the sinuses, which causes deep chronic pain around the eyes, nose and head.
Essential Oil Headache Recipe #5: Roller Blend for Sinus Headaches
What You Need
Directions
Add EOs into roller bottle
Fill up with FCO
Apply on forehead and sinus areas and gently massage in with fingertips
Related Read: Top 4 Essential Oils for Sinus Headache
So there you go – DIY essential oil blends for headaches! Give any of them a try and let us know how it goes.
Already Made Essential Oil Blends for Headaches
In case you don't want to make your own blend, there are a few great already made essential oil blends out there on the market. Check out the ones below!
Plant Therapy Tension Relief (Headache Relief) EO Blend 10 ml
Healing Solutions Head Relief Blend Essential Oil – 10ml
Migrastil Migraine Headache Stick Roll-on Relief Essential Oil 10ml
Do you have a recipe that worked well for your headaches? Feel free to share using the comment form below.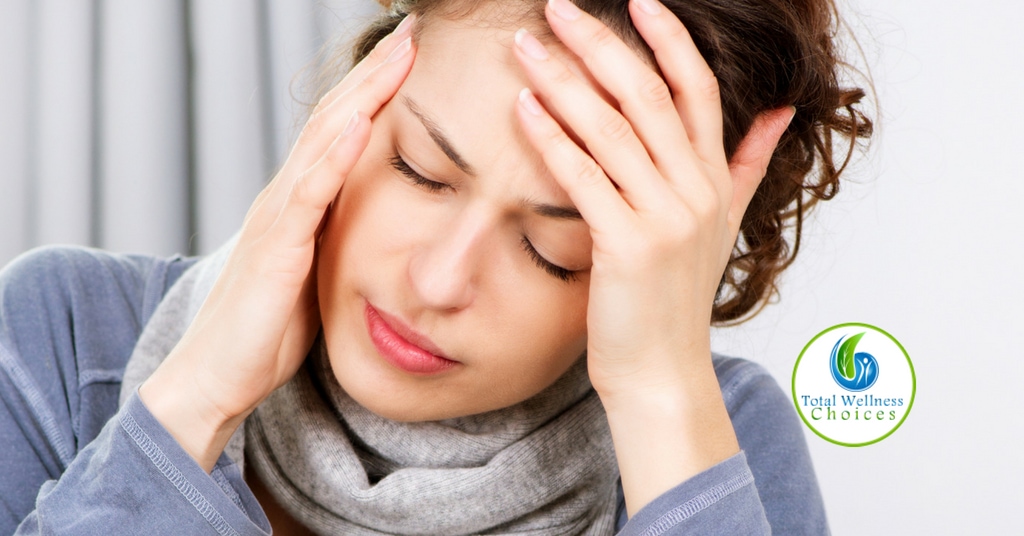 These statements have not been evaluated by the Food and Drug Administration. This article is for educational and informational purposes only and does not intend to diagnose or treat any disease. It is always recommended that you seek the advise of your private medical doctor.