This post may contain affiliate links. I may be compensated if you make a purchase through a link on this page.
Make Your Own All-Natural Diy Headache Relief Balm Using Essential Oils!
I hate taking pills, so whenever I get a headache, my first instinct is to look for a natural remedy. And this diy headache relief balm with essential oils is one of my favorites.
It works well for and is easy to make… talk of a win win situation! Read on to learn how to make headache balm at home.
Why am I having a Headache Again?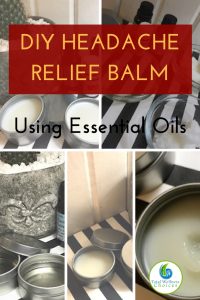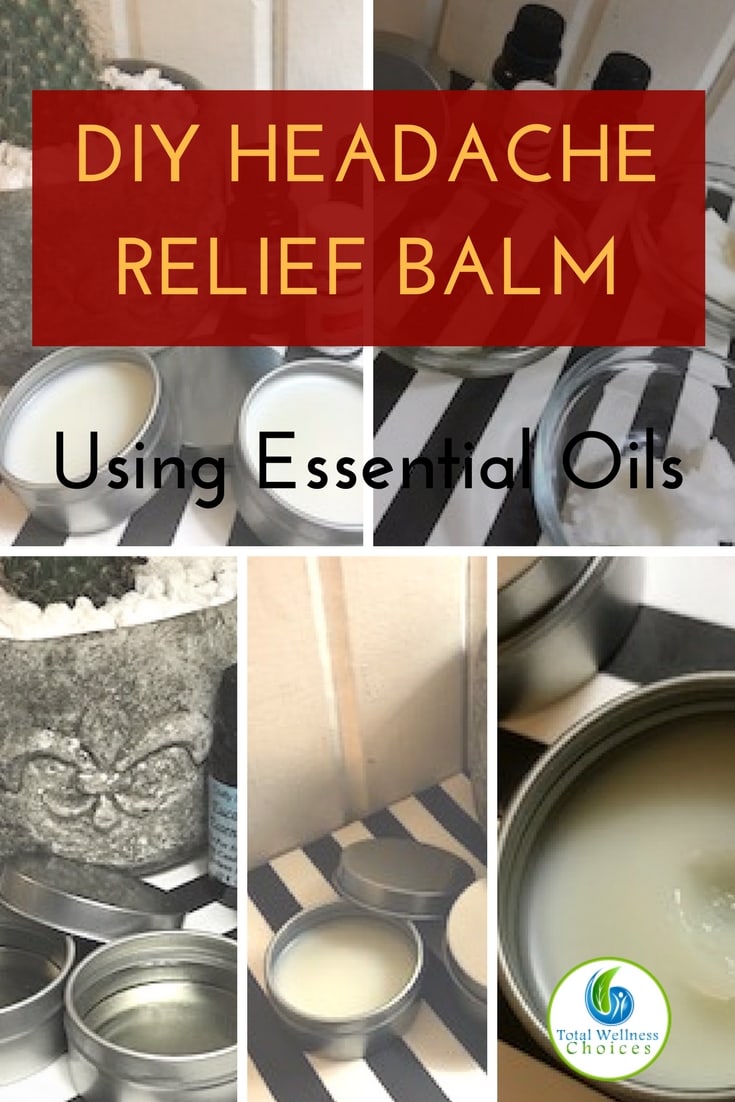 This is a very common question that many ask themselves every day.
Well, there are several reasons why headaches occur. These range from sinus pressure and congestion, dental-related issues, tension caused by stress or anxiety, caffeine withdrawal, exhaustion, hunger, alcohol, lack of sleep among many other reasons.
Personally, my headaches are always stress related! It can be very painful and disabling a times.
Another common cause of headaches is overuse of pain medications. This is known as rebound headache. Ironically the first thing most people do is take over the counter medication to treat a headache.
This invariably can lead to a vicious cycle, whereby repeated use of painkillers for treating headaches ends up causing more headaches.
See where the solution becomes the problem?

Not only does overuse of pain medications cause frequent headaches, but they only offer temporary fix or cover up.
The pills do not actually treat the core underlying issue of a headache itself, causing the headaches to return. They also have negatives side effects and may end up damaging your liver or kidney!
This is why, I prefer treating my headaches naturally. This headache relief balm is made with all-natural ingredients. Moreover it works for me without any negative side effects!
Safety When Using Essential Oils
Always, do a skin patch test prior to topically using an essential oil you have never used before! See my sections on essential oil safety:
How to Make Your Own Headache Relief Balm with Essential Oils – Headache Balm Recipe!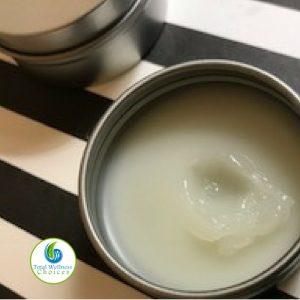 Ingredients and Benefits
You will also need (2) 1 oz or (1) 2 oz container to put the balm.
Houseables Aluminum Tin Jars, 1 Oz, 30 ML Gram Jar, 12 pcs
12 pcs of 2 Oz, 60 ML Gram Jar Cosmetic Sample Silver Aluminum Tins Empty
Directions

In a glass container or a microwave-safe bowl, fully melt the cocoa butter and coconut oil together
Remove from microwave
Allow to cool a bit, add in the essential oils and stir very well.
Slowly pour into balm container(s)
Let it cool until completely solidified. Because cocoa butter does not solidify quickly, you may let cool in the freezer for 5-10 minutes.
To use, rub your fingers on the balm then massage onto your temples, behind your ears and back of the neck. You will feel a cooling sensation that will help soothe your headache pain. Rub temples as needed to reactivate the balm.
The cooling effect of this balm will soothe the pain and is perfect for massaging your temples, behind ears and back of neck whenever you feel the beginning phases of a headache begin to appear.
That's it – recipe for diy headache relief balm with essential oils… all-natural, simple and easy! So give it a try and feel free to share your results with us using the comment form below!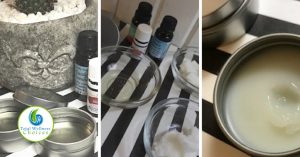 These statements have not been evaluated by the Food and Drug Administration. This article is for educational and informational purposes only and does not intend to diagnose, treat, cure, or prevent any disease or health condition. It is always recommended that you seek the advise of your private medical doctor.