This post may contain affiliate links. I may be compensated if you make a purchase through a link on this page.
What are the Best Foods to Eat for Stress Relief?
I struggle a lot with stress, so I am always looking for natural ways to relieve stress. But our focus today is on the best foods to eat for stress relief!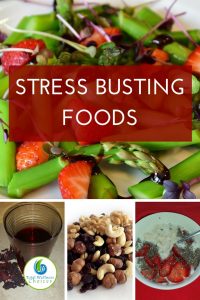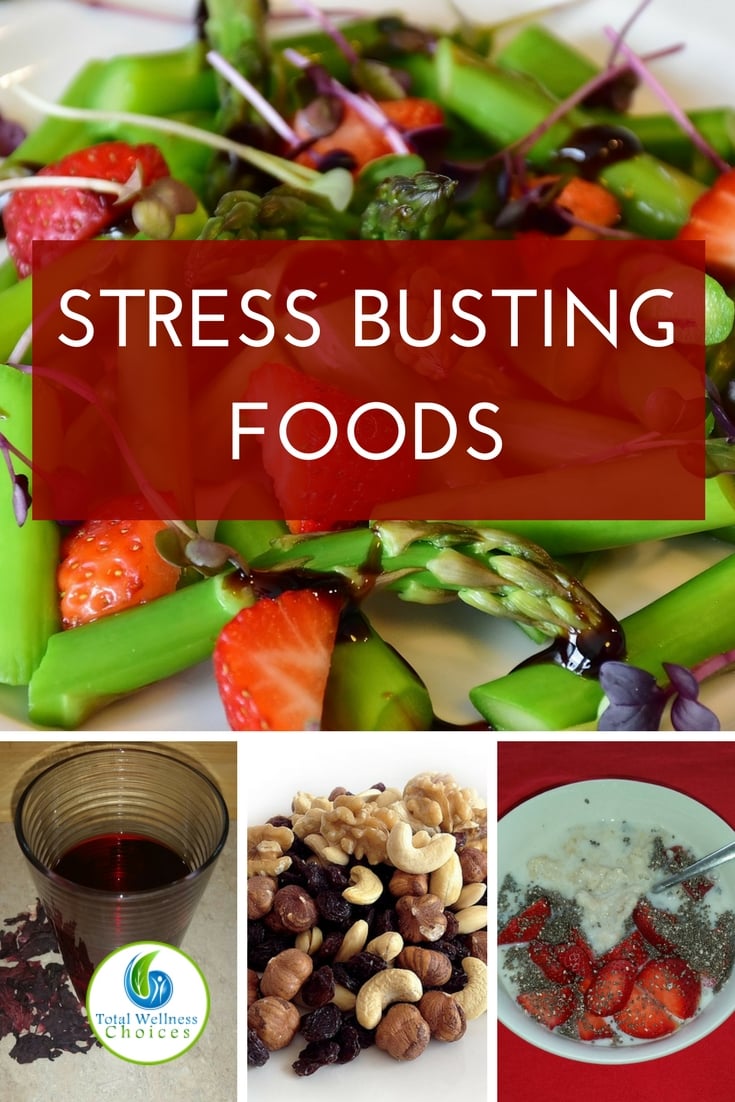 Everyone knows that stress is bad for your health and can keep you from enjoying life to the fullest. However, keeping those stress levels low isn't always easy.
One thing that can help is to include stress busting foods as part of your daily diet. Here are some of the foods you should eat to reduce stress.
An Overall Healthy Diet
One of the ways to reduce stress is by choosing to eat an overall healthy diet. Ensuring that you eat a diet that contains lean protein, whole grains and plenty of fruits and vegetables will help fortify your immune system and reduce the effects of stress by keeping your immune system strong and healthy.
An overall healthy diet will also help you feel less hungry and feeling hungry can actually increase those stressful feelings you may already be experiencing.
Foods to Eat for Stress Relief

There are foods that can really help to reduce stress by doing one of two things; either increasing your serotonin levels (a feel good hormone) or reduce cortisol levels (a stress hormone.) These foods include:
#1. Warm Oatmeal
Warm oatmeal is considered a comfort food, but it can also help to boost serotonin levels which helps you to feel less stressed. This is my favorite stress relieving food… I can eat it any time of the day!
Bob's Red Mill Old Fashioned Regular Rolled Oats, 32-ounce (Pack of 4)
Nature's Path Organic Oats, Old Fashioned, 18 Ounce Canister (Pack of 6)
#2. Asparagus
I hate that it makes your urine smell bad, but asparagus is rich in folate, which helps in calming down your nerves. you can eat them roasted or broiled.
#3. Avocados
Avocados contain more folate than any other fruit. It is also rich in beta-carotene, vitamin E and a lot of B vitamins. It also contains glutathione, which is vital for fighting oxidation damage.
#4. Cashews
I love cashews a lot… in fact it is one of my favorite nuts for snack. Cashews are rich in zinc, which has been found to help relieve stress and anxiety.
#5. Walnuts

Another great snack that help with stress, walnut is high in alpha linolenic acid and omega 3 fats that help boost brain health.
#6. Dark Chocolate
Who doesn't love chocolates! Yes, chocolate is one of the best foods to eat for stress relief, but I'm not talking about milk chocolate though.
Dark chocolate has been found to help fight depression, relieve stress. This is because, it has properties that actually help you feel calm and  good. It also contains high amounts of polyphenols and flavonols, two important antioxidants that are helpful to your heart and general well-being.
#7. Vitamin C Rich Foods to Eat for Stress Relief

Oranges, blueberries, and strawberries all contain lots of vitamin C which helps to curb stress levels and the stress hormone cortisol. So why not have a few blueberries or strawberries with that morning oatmeal, and then enjoy a nice orange for mid afternoon snack?
#8. Fatty Fish
Fatty fish that contain omega 3 fatty acids can also help to reduce stress levels and help serotonin to work more effectively. Try eating a tuna or salmon fillet twice a week to help keep those stress levels in check.
#9. Dark Green Vegetables
Eating as many dark green vegetables as possible will help you get sufficient amounts of magnesium and other vitamins and minerals that can help keep you healthy and keep cortisol levels low and serotonin levels high.
#10. Chamomile Tea
This is my go to tea for calming my nerves and reducing stress. I also use chamomile tea to aid sleep when I have trouble falling asleep at night.
Traditional Medicinals Organic Chamomile Tea, 16 Tea Bags (Pack of 6)
Chamomile Tea 1LB (16Oz) 100% CERTIFIED Organic Chamomile Herbal Tea in 1 lb Bulk
#11. Hibiscus Tea
Hibiscus tea has relaxing properties that help to calm anxiety, reduce stress and induce sleep among other many health benefits.
#11. Black Tea
I don't really like black teas that much because of their strong flavor. However, studies have shown that people who drink black tea regularly have lower cortisol levels than people who don't.
Other Stress Busting Tips
Now that you know the foods to eat for stress relief, here are other things that help you relieve stress naturally:
Stay Hydrated – Drink enough water… at least 8 glasses a day! Studies show that even becoming slightly dehydrated can put stress on your entire body. By drinking sufficient amounts of water each day you won't be putting your body under additional stress.
Exercise –  It releases feel good hormone in your brain, which has anti-depressant effects as well as ease stress.
Enjoy Nature – Spending some time in the park or woods helps clear your head and mind, thus relieving stress and anxiety
Be Positive – Maintaining a positive attitude is very important if you want to reduce stress. Try to see the glass as HALF FULL instead of half empty.
Rest and Sleep – Get enough rest and sleep! At least 7-8 hours of sleep a day is recommended to help your body and body rejuvenate.
Take a Break – All work and no play…! Always take a break from work to do what makes you happy.
Stay Connected – Connecting with friends and family can help boost your moods and relieve stress.
Essential oils – You can also use essential oils to reduce stress and anxiety.
Supplements – There are also some natural supplements that can help reduce stress.
Yes knowing what to eat to reduce stress and eating those foods is very important. However, it is also helpful to incorporate other things that can help lower stress levels such as the tips mentioned above. You will get better results by doing so!
By keeping your stress levels in check you may be able to help reduce your risks of high blood pressure, heart disease, stroke, and even memory loss. You may also find you have more energy and are be able to accomplish more.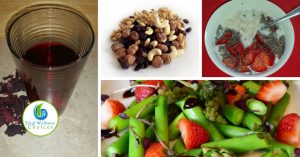 These statements have not been evaluated by the Food and Drug Administration. This article is for educational and informational purposes only and does not intend to diagnose or treat any disease. It is always recommended that you seek the advise of your private medical doctor.