This post may contain affiliate links. I may be compensated if you make a purchase through a link on this page.
Discover the Best Calming Essential Oils for Anxiety and Stress!
Knowing the best essential oils for anxiety and stress will help you choose the right calming essential oils to use in relieving your anxiety and stress. Hopefully you will find the essential oils featured here helpful!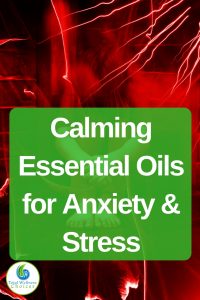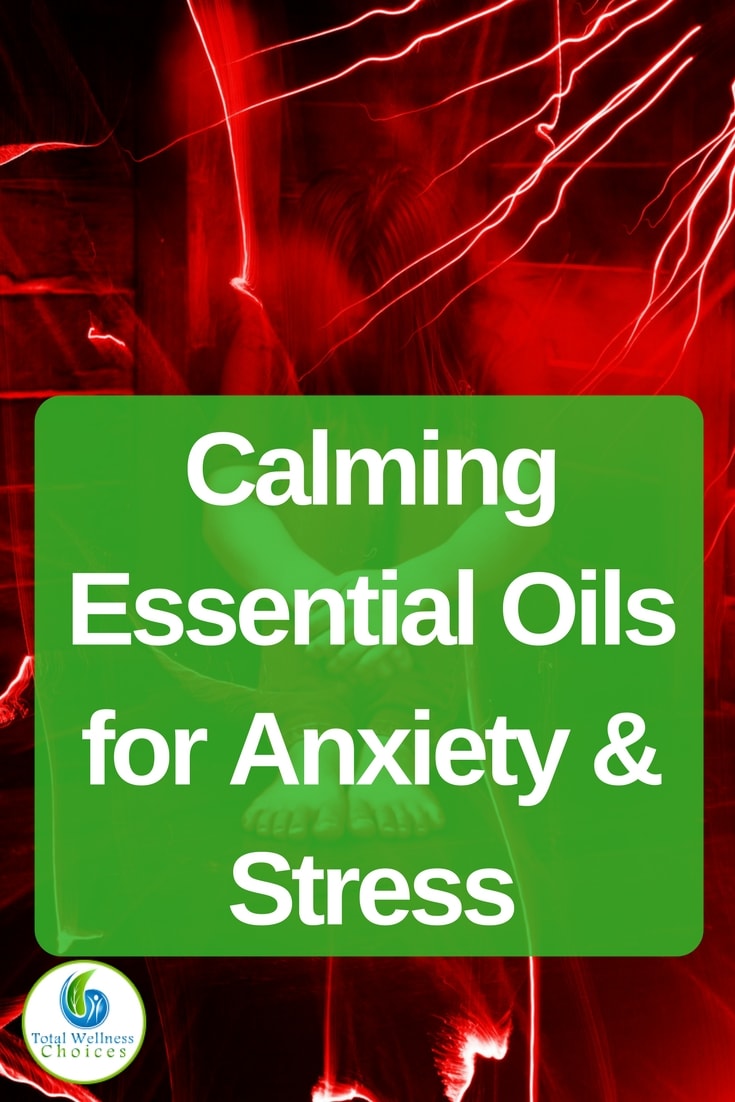 Many people suffer from anxiety, it is a common problem. It's constantly present and even simple changes over the course of the day can trigger it.
Anxiety and the stress that induces it can make trips to the grocery store practically unbearable. People who suffer from anxiety don't see shopping as an easy or carefree task like many others do.
While there are medications that deal with stress and anxiety, pharmaceuticals are often more problematic than they are worth.
The side effects and safety concerns, including the risk of potential addictive issues, should be cause for alarm when seeking to treat anxiety.
Many people who opt to take prescription medication are sorely disappointed with the results. They discover that they don't feel like themselves. Many complain about memory loss or forgetfulness.
Some describe it as not feeling "on top of (their) game." So, once they've weened themselves off these narcotics, they find themselves looking for more holistic methods.
And that is where essential oils can be of great help!
In a Hurry, Check out this Anxiety and Stress Buster Blend!
Using Essential Oils for Anxiety and Stress
I am a big fans of essential oils and their all-natural properties for altering negative aspects of life. So, when anxiety or stress set in, I turn to these oils for relief. I hope that you will find them as beneficial to your well-being.
Safety First When Using Essential Oils
It is important to follow safe practices when using essential oils. If you are new to essential oils, or pregnant, have kids, have pets, etc. be sure and read more about using them first! If a certain essential oil is new to you, make sure to do a skin test when using a new essential oil topically.
See my sections on essential oil safety:
#1. Bergamot Essential Oil
Bergamot is a citrus-based oil. It is known for its uplifting effects. Historically, bergamot has been known for its ability to reduce stress feelings.
Teachers in Taiwan were treated with bergamot aromatherapy for ten minutes. Results revealed that their blood pressure and heart rates were reduced.
Do keep in mind, though, that it is photosensitive, reacting to direct sunlight. It's best to avoid sunlight if you are using it topically.
#2. Lavender Essential Oil
Most people view lavender essential oil as a "go-to" for a number of problematic issues. Though it is touted for an array of valuable benefits, a 2007 study proved that it reduces serum cortisol when utilized in aromatherapy.
Serum cortisol is key to bodily responses to stress. Plus, lavender has a natural sedative effect without addictive qualities.
#3. Clary Sage Essential Oil
Stress and anxiety can really mess with the mind. They can make your thoughts race and make it nearly impossible to focus.
Thankfully, clary sage has a mind clearing ability. It makes people feel almost euphoric and generally uplifted.
#4. Peppermint EO
Yes peppermint helps to keep your breath fresh, but it does much more than that. It has analgesic properties that make it great for pain relief.
It's energizing and uplifting aroma also helps to keep you alert and focused, while calming your mind and relieving stress and anxiety.
#5. Sweet Basil
Sweet basil is another uplifting essential oil that alleviates the feeling of fatigue, thus helping to relieve stress.
#6. Ylang Ylang
Ylang ylang has sedative attributes. Hence, it provides relaxing effects that help in calming anxiety and relieving stress.
#7. Vetiver
Plant Therapy Vetiver (Vetiveria Zizanoides) Essential Oil. 100% Pure, Undiluted, Therapeutic Grade. 10 mL (1/3 Ounce).
Rightly called "oil of tranquility", vetiver has relaxing effects, which help to calm the mind.
It works great in stabilizing emotions and is generally used in alleviating stress, anxiety, nervousness, restlessness and depression.
Its anti-inflammatory properties also help in calming nerve pain.
Consider adding it to a warm bath before bed. Or put it in a diffuser around bed time
How to Use Essential Oils for Anxiety and Stress

In most cases, you don't know when an anxiety attack will catch you off guard.
So here are some tips on how to use essential oils to help calm anxiety relieve stress.
i) Use a diffuser to diffuse 3-5 drops of any of the above mentioned oil. You can also mix 2-3 different oils… just a few drops each will do!
ii) Carry these essential oils with you and take a whiff when an attack sets in. Of course, you can put a drop in your hands and warm it up to inhale the vapor.
iii) If driving has a tendency to initiate stress or anxiety for you, consider adding a drop or two to a clothespin. Clip it somewhere within the car to allow the essential oil to diffuse throughout.
iv) Of course, my anti-anxiety mix might be an even better idea.  Add 2 drops of bergamot, 3 drops ylang ylang, and 5 drops of lavender to a warm bath. (Remember to first add the essential oils to 1 Tablespoon carrier oil, such as jojoba oil, before putting in the bath).
Take your time soaking in the tub after you've added this to the warm water. Deeply inhale the calming and relaxing vapor it produces.
NOW 100% Pure Bergamot Esential Oil, 1-Ounce
Radha Beauty Lavender Essential Oil 4 Oz – 100% Pure
NOW 100% Pure Ylang Ylang Essential Oil,1-Ounce
Essential Oil Stress Relief Roller Recipe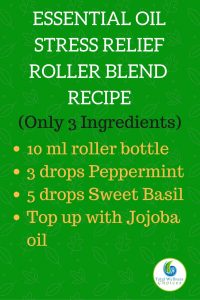 Ingredients
Directions
Add 3 drops peppermint oil and 5 drops sweet basil oil into a 10 ml glass roller bottle. Fill up with jojoba oil and shake well.
Simply apply on your neck or wrist. The bottle is so small that you can carry it anywhere in your purse.
I hope you find the essential oils for anxiety and stress featured here helpful.
However, if you've got additional advice for essential oils that are beneficial for stress and anxiety, please don't hesitate to share them with us in the comments section.
You may also want to read 9 Natural Ways to Reduce Stress and Anxiety!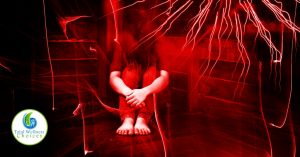 These statements have not been evaluated by the Food and Drug Administration. This article is for educational and informational purposes only and does not intend to diagnose or treat any disease. It is always recommended that you seek the advise of your private medical doctor.