This post may contain affiliate links. I may be compensated if you make a purchase through a link on this page.
Find Out How to Dilute Essential Oils for Topical Use to Avoid Skin Reactions and Systematic Toxicity!
Learning how to dilute essential oils for topical use will help you avoid unpleasant side effects that may arise from using undiluted or improperly diluted essential oils.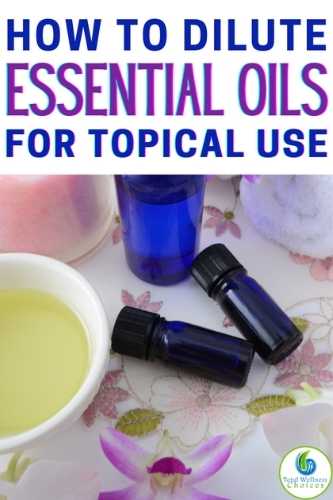 Yes, you read that right…essential oils can cause ugly reactions if not used in the right way. Most people erroneously believe that because essential oils are "Natural" they do not have any side effects.
But that is a big misconception… in fact, you should always treat EOs the way you treat medicine. Use it the RIGHT way and you will not have any problem!
I love and use essential oils because of their many health benefits, but I also know enough to be cautious with them.
I don't mean to scare you, but it is always better to be cautious than to regret later. Always remember that essential oils are very concentrated and so are very potent.
2 Vital Reasons Why You Should Always Dilute Essential Oils for Topical Use
The first reason you need to dilute essential oils properly before applying on your skin is to avoid ugly skin reactions such as irritation, photo-toxicity and sensitization.
Most often sensitization could be permanent, meaning that even if you use diluted oil in the future you will still have sensitization problem.
For instance, let's say you developed sensitization when you applied undiluted Lavender topically. That means that you may continue to react to lavender oil in the future irrespective of whether you dilute it or not.
You may also begin to react to other essential oils just because of that wrong usage of lavender.
I used lavender as an example above because it is one of the EOs that most people often use without dilution. The other one is tea tree oil!
The second reason you should always dilute essential oils for topical use is to avoid systematic toxicity, which could lead to respiratory problems and anaphylactic shock.
So, NEVER apply essential oil on your skin without diluting it.
Get Your FREE Printable Essential Oil Dilution Chart Here!
So How Do You Dilute Essential Oil for Topical Use
The best way to use essential oil SAFELY is to use the lowest possible dilution. Remember that when using EOs, LESS is BETTER!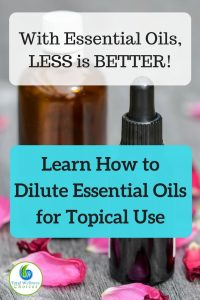 General Dilution for Healthy Adults
The general recommendation is to use 2% essential oil dilution. This translates to approximately 12 drops of essential oil to 1 oz of carrier oil or body lotion.
Diluting Essential Oils for Children Ages Five Plus and the Elderly
It is important to consider the end use when diluting EOs. This will help you chose a safe dilution to use.
The recommended dilution for children ages five years and above (I don't recommend using topical blends with essential oils for children under the age of five) and the elderly is half that of the healthy adult. And that comes down to 1% dilution (6 drops of EO per 1 oz of carrier oil).
Diluting Essential Oils When Using On the Face
For most facial products I make for myself or family I use between 0.5% and 1% dilution. This means I use between 3 and 6 drops of EO per 1 oz of carrier oil.
Diluting Essential Oils For Temporary or Acute Problems
You can use 3% – 5% (15 – 30 drops per ounce of carrier oil) dilution for temporary use when dealing with health issues such as congestion and injury among others.
You can also increase the dilution to 10% if you are dealing with more acute health problems like arthritis pain, muscle cramp and other severe pains. However you need to remember, this is just for temporary use and not for everyday use.
I recommend that one start with a low dilution percentage for a topical blend and increase if needed. Applying two to three times a day should be sufficient. If there is no change in symptoms is a week or two, perhaps it is time to try a different blend or oil.
Have questions regarding the best blend for your situation? I recommend finding a qualified aromatherapist to consult with.
If you have health issues, or are on prescription medications talk with your physician before trying natural remedies, or essential oil blends!
Remember always do a skin patch test if you are not sure whether you will react negatively to a particular oil, or have never used a certain single essential oil or combination before.
Apply a very small amount (diluted) to the skin inside your elbow, wait for a few minutes (15 to 30) to see if you will experience any negative reaction.
Get Your FREE Printable Essential Oil Dilution Chart Here!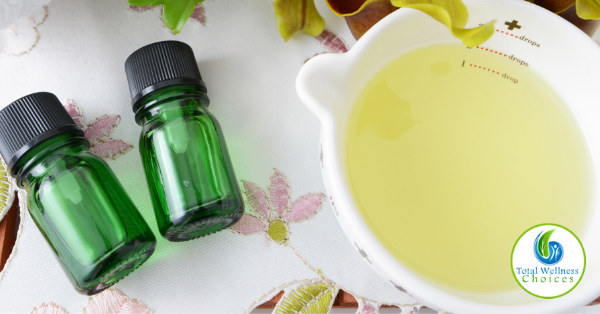 These statements have not been evaluated by the Food and Drug Administration. This article is for educational and informational purposes only and does not intend to diagnose, treat, cure, or prevent any disease or health condition. It is always recommended that you seek the advise of your private medical doctor.