This post may contain affiliate links. I may be compensated if you make a purchase through a link on this page.
The Best Essential Oils for Stomach Pain, Bloating and Gas!
Stomach aches can be very discomforting! But the good news is, there are essential oils for stomach pain that you can use to soothe and relieve the pains.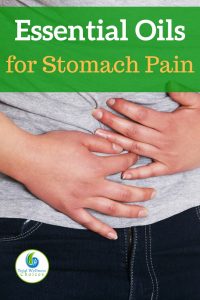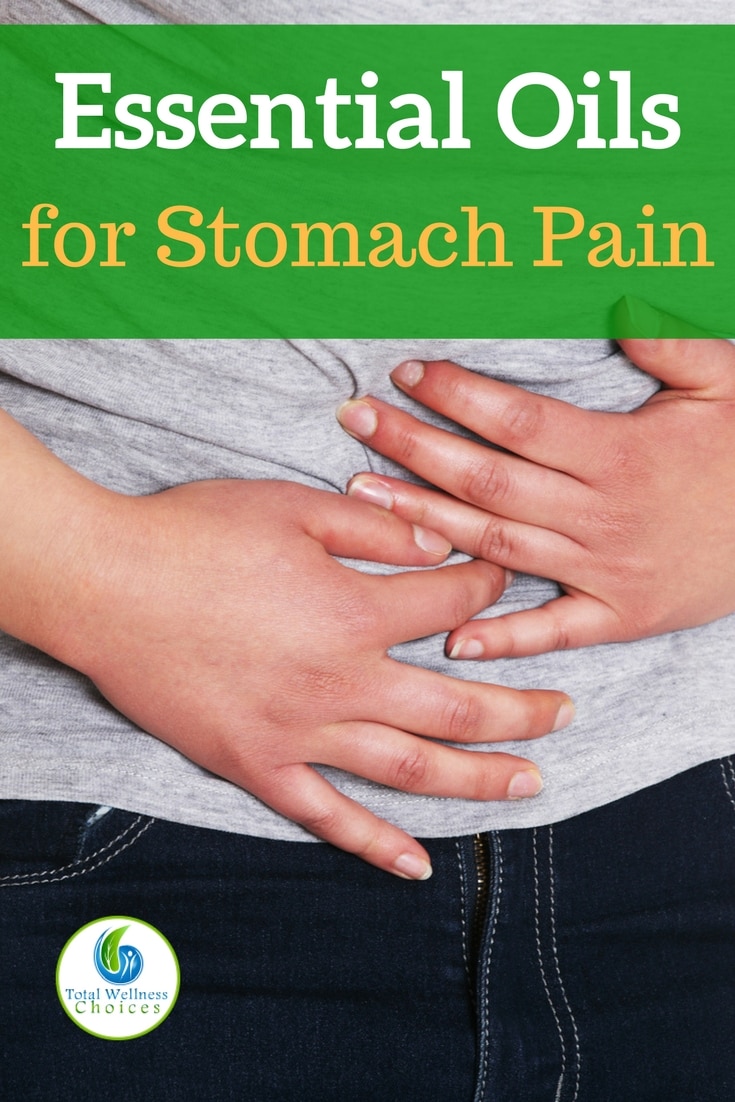 So read on to discover the best essential oils that help with stomach aches.
I do have stomach ache once in a while and I know that a lot of people do too. And because I strongly believe in taking the natural path to wellness, my first instinct whenever I have any health issue is to look for a natural solution.
And essential oils have become my go to natural solution since I learned about their immense health benefits.
You will find any of the essential oils for stomach pain featured here handy anytime you experience stomach ache.
So make sure you always have at least one or two of them at home!
Some of the common causes of pains in the stomach are:
Overeating
Indigestion
Diarrhea
Gas
Bloating
IBS
Essential oils may not be a cure for the above mentioned problems, but they can at least help relieve the pain and discomforts associated with these problems.
Please note: I am not talking about acute onset of moderate to severe abdominal pain that is different from any you have experienced before!
Natural remedies are great for minor stomach complaints, but always contact your physician if your symptoms are new, or keep returning, are worsening, or accompanied by other symptoms, such as, fever or blood in vomit or stool.
Also, get in touch with your physician before trying alternative remedies if you have health problems, are pregnant or nursing a baby, or are on prescription medications.
So here are the best essential oils for stomach pain you can start taking advantage of!.
#1. Peppermint Oil
Peppermint oil is my go to oil for stomach pain and many other health issues. Its icy hot cooling sensation makes it an effective pain reliever.
Aside from aiding digestion, its calming effects help to soothe upset stomach as well as relieve gas and bloating.
Organic Peppermint Essential Oil. 10 ml. 100% Pure
NOW 100% Pure Peppermint Essential Oil, 4-Ounce
#2. Cumin
Cumin is used as spice for culinary purposes, but you can also use the essential oil for stomach pain associated with indigestion, diarrhea and flatulence. It has strong carminative properties that help to get rid of gas in the intestine.
#3. Fennel
Fennel EO has been found to promote digestive health. It has antispasmodic and relaxing properties and help to relax intestinal muscles and reduce spasms. This is why fennel is very helpful in reducing stomach cramp and pain.
#4. Ginger
Ginger contains high amount of anti-inflammatory properties. Little wonder it has may health benefits including aiding digestion and pain relief.
So it's no exaggeration to say that ginger EO is a great essential oil for stomach ache.
Using ginger essential oil (diluted) to massage your stomach can help relieve constipation as well as the pain associated with it. It also helps to alleviate bloating and nausea.
Also Read: Health Benefits of Ginger Tea
Plant Therapy Ginger Root CO2 Extract. 100% Pure, Undiluted, Therapeutic Grade. 10 ml (1/3 oz).
Ginger 100% Pure Therapeutic Grade Essential Oil by Edens Garden- 5 ml
#5. Basil
The leaves and seeds of basil have been used for culinary and medicinal purposes for centuries. Improving digestive health is just one of the many health benefits of basil.
Basil essential oil has been found to help alleviate bowel pain and stomach cramps. It is also helpful in treating constipation and removing gas from your intestine.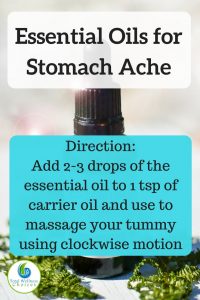 #6. Chamomile
Chamomile contains antispasmodic properties, which are effective for treating digestive problems such as constipation, gas, leaky gut etc.
It soothes the stomach and relaxes the intestine muscles, thereby allowing food to pass through smoothly and freely.
How to Use Essential Oils for Stomach Pain
We do not advocate ingesting essential oils because they are quite potent and may do more harm than good when taken internally without proper supervision by a professional.
So the best way to use essential oil for stomach pain is topical application.
Add 2-3 drops of any of the essential oils mentioned above to 1 tsp of carrier oil, or unscented lotion and use to massage your tummy using clockwise motion.
Stomach Upset Essential Oils Topical Recipe
Here is a recipe that I use when I have an upset stomach, cramps, or gas.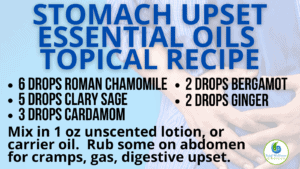 The above recipe is for adults only. Don't use if pregnant, or nursing a baby.
Safety When Using Essential Oils
Never put essential oils on your skin without dilution. Also, always do a skin patch test prior to topically using an essential oil you have never used before! See my sections on essential oil safety: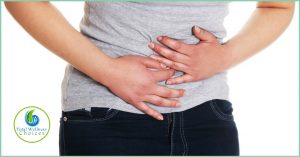 These statements have not been evaluated by the Food and Drug Administration. This article is for educational and informational purposes only and does not intend to diagnose or treat any disease. It is always recommended that you seek the advise of your private medical doctor.