This post may contain affiliate links. I may be compensated if you make a purchase through a link on this page.
Discover 10 Hibiscus Flower Tea Benefits and Recipes!
Even if you don't like the tart taste, there are many hibiscus flower tea benefits that may convince you to change your mind and start taking this deep red tea.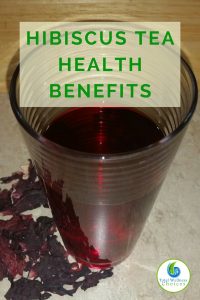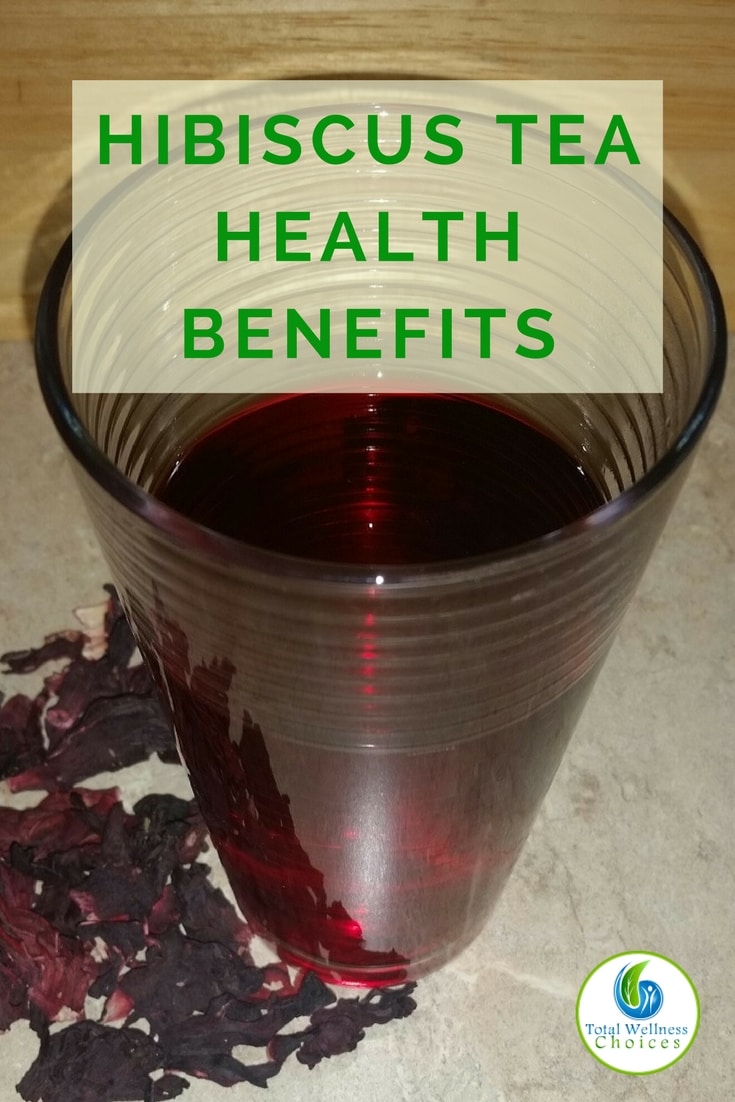 Full disclosure here… I love teas and although my favorites are citrus and ginger, I'm always willing to give any tea a try if I find it beneficial to my health.
To be honest, I never really liked the taste of hibiscus tea the first time I tried it, but I kept drinking it because of the many health benefits.
After a while, I started liking it, and now, I virtually drink it every day and I LOVE it.
So let's take a look at the different health benefits of hibiscus tea.
1. Hibiscus Tea Benefits Blood Pressure
One of the numerous hibiscus tea benefits is that it may help to lower blood pressure in people suffering from hypertension. This is because it has diuretic effects.
We know that high blood pressure is one of the major causes of cardiovascular disease.
So, by helping to lower blood pressure, hibiscus tea may as well be helping to protect your heart.
2. Lower LDL Cholesterol
The antioxidants in hibiscus tea may also help to lower the LDL cholesterol levels, thus helping to protect blood vessels and the heart.
3. Hibiscus Flower Tea Benefits the Liver
Hibiscus tea also benefits the liver. Its antioxidant properties help to fight free radicals that cause damage to the liver and other organs in the human body and cause diseases including cancer.
4. Anti-Cancer Benefits
Hibiscus flower tea is also rich in protocatechuic acid – a powerful antioxidant that also has anti-tumor properties.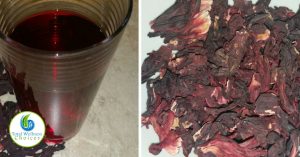 5. For Menstrual Pain
The anti-inflammatory properties of hibiscus tea can help relieve menstrual cramp and pains.
By helping to balance hormones, it may also help with other menstrual symptoms such as mood swings and irritability.
6. Nervous System Support

Hibiscus tea contains flavonoids, which are helpful to the nervous system. These flavonoids have calming effects on the body, thereby helping to curb anxiety and depression.
7. May Help Fight Sleeplessness
Because of its calming effects on the body, hibiscus tea may actually help you sleep. Truth be told, I never knew it had this effect when I first started drinking the tea.
But I realized that I always felt a bit drowsy whenever I took it.
When I finally found out that it is one of its benefits, I started using it as a natural sleeping aid whenever I couldn't sleep.
8. Aids Digestion
It also has choleretic effects, so it aids digestion and can be used to relieve constipation.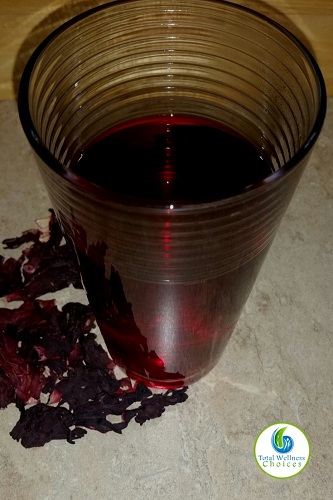 9. Hibiscus Tea Benefits Weight Loss
Hibiscus tea may help with weight loss because it blocks the production of amylase, which controls the absorption of carbohydrate.
By hindering the production of amylase, hibiscus tea helps to limit the absorption of carbohydrate.
This can lead to weight loss because when your body absorbs too much carbohydrate, it stores the excess sugar as fat.
10. Boosts the Immune System
Hibiscus tea has antibacterial properties and is also rich in malic acid, tartaric acid and citric acid.
Thus, it may help to boost the immune system and fight off infections such as a cold.
Hibiscus Tea Side Effects
It may have hallucination effects on some people. So, start by drinking it when you are not going anywhere to know how your body will react to it.
It may cause an allergic reaction to some people
Pregnant women should not drink this tea as it may stimulate menstruation. You should also consult with your doctor before drinking hibiscus tea if you are on birth control pills or undergoing hormone treatment.
How to Brew – Hibiscus Tea Recipes

You can brew this tea hot or cold, making it suitable for both hot and cold kinds of weather.
Hot Brew (For Winter/Cold Weather)
Ingredients:
2 tablespoons hibiscus flower
4 cups water
Boil the water
1 stick cinnamon (optional)
Direction:
Infuse the tea and cinnamon in the boiled water and leave to brew for 10-15 minutes
Strain
Sweeten with organic raw honey or agave syrup (optional)
Cold Brew (For Summer/Hot Weather)
4 tablespoons of dried hibiscus flower
4 cups of water
1 stick of cinnamon
Direction:
Infuse tea and cinnamon sticks in a bowl overnight in a refrigerator (cover with foil)
Strain
Add sweetener of choice (optional)

Hibiscus and Mint Lemonade Popsicles (For Summer/Hot Weather)
Syrup Ingredients:
3 tablespoons of dried hibiscus flower
2 tablespoons of dried peppermint leaves (or 1/4 cup roughly chopped fresh mint leaves)
2/3 cup of water
2/3 cup sugar (or amount depending on sweetener of choice & your taste)
Syrup Directions:
Make syrup by combining all above ingredients in a small saucepan and heating over medium heat. Stir until it starts to boil.
Remove from heat source. Cool and strain. (Removing hibiscus and mint from remaining syrup)
Lemonade Ingredients:
1 cup lemon juice (approximately 6 to 8 freshly squeezed lemons)
1 ½ cups water
Final Directions:
Combine the hibiscus/mint syrup with the lemonade ingredients in medium sized (1 quart/1 liter) bowl with pour spout – pyrex will work.
Pour into popicle molds and place on the lids.
Freeze until solid. (4 to 8 hours)
Enjoy!
These statements have not been evaluated by the Food and Drug Administration. This article is for educational and informational purposes only and does not intend to diagnose, treat, cure, or prevent any disease or health condition. It is always recommended that you seek the advise of your private medical doctor.