This post may contain affiliate links. I may be compensated if you make a purchase through a link on this page.
Discover the Best Natural Sleep Aids that Work to Fight Insomnia and Help You Sleep Better!
Are there really any natural sleep aids that work? If yes, what are they? Keep reading to get the answer s you are looking for!
Always check with your physician before trying natural teas and herbal remedies for sleep as there may be interactions with your medications!!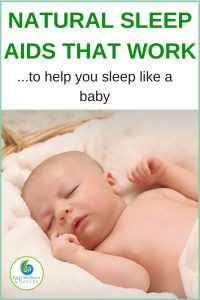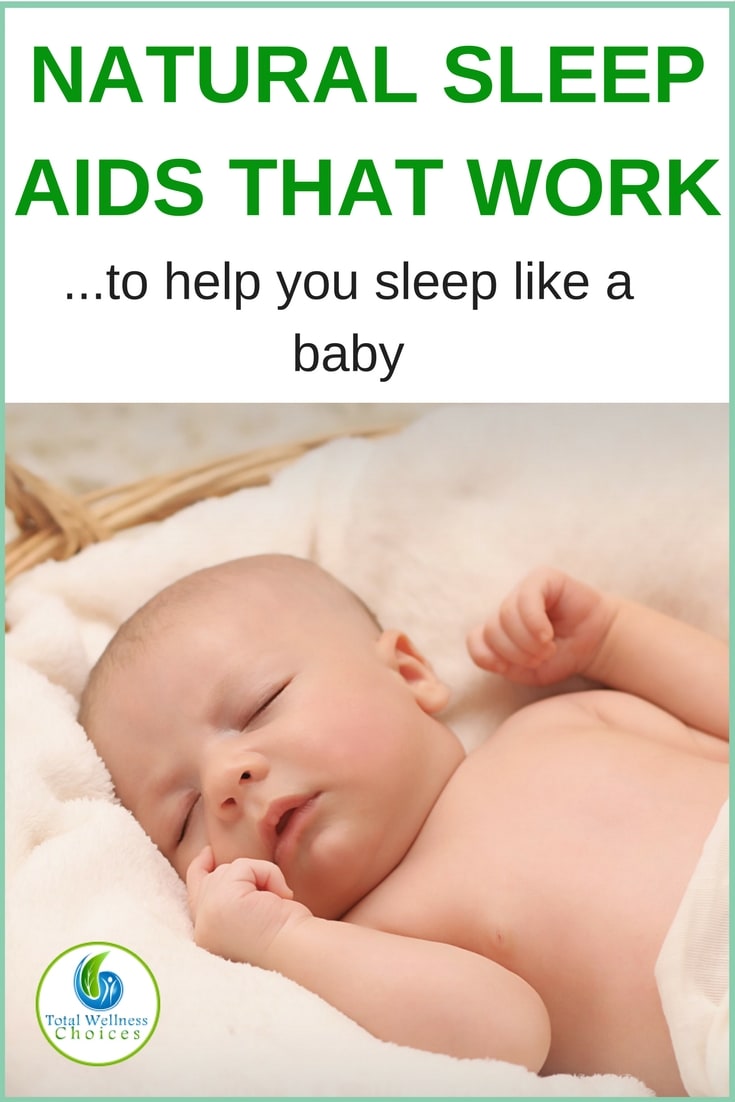 Tons of people have trouble getting to sleep or staying asleep every night.
There have been countless nights when I had trouble sleeping and I still do once in a while. And it's NEVER a fun experience at all!
Over the counter sleep aids used to be my go-to solution! But that changed when I started my natural living journey.
I decided that I was going to do all I could to limit the number of chemicals I put into my body.
Even though I'm not yet where I would love to be in my natural living journey, I am happy with my progress.
Not only do otc and prescription sleep aids contain a lot of chemicals, but they are also addictive!
To make matter worse, they tend to give me "hangover" – I feel so drowsy the next day that I'm unable to really get anything done!
So, I decided to opt for natural alternatives. And that decision has led me to discover a few natural sleep aids that work.
Here are the 6 best natural sleep aids that work:
#1. Tart Cherry Juice – A Natural Sleep Aid that Boosts Melatonin

Tart cherry juice is a natural sleep aid that can assist in your desires to drift off to sleep. The tryptophan included in this drink will convert to serotonin and then into melatonin, which helps maintain sleep and wake cycles.
It causes drowsiness and interacts with our internal clocks to lower body temperature and improve these cycles. Drink a half cup to a full cup before bed.
#2. Valerian Tea – One of the Best Natural Sleep Remedies

Valerian roots have been utilized as sleep aids due to their sedative qualities.
It is believed that valerian's calming effect is in direct correlation to its ability to increase GABA (gamma-aminobutyric acid) which regulates nerve cells.
When brewed, it is quite odiferous, so you might want to seek it out in capsule form instead. If you choose to make the tea, cover and steep 1 tsp of valerian root in 8 oz of boiled water for 15 minutes. Add honey or milk if you want it to taste better.
Frontier Co-op Organic Valerian Root, Cut & Sifted, 1 Pound Bulk
Traditional Medicinals Organic Valerian Tea, 16 Tea Bags
Alvita Organic Herbal Valerian Tea, 24 Count
#3. Chamomile Tea – A Great Home Remedy Sleep Aid

Chamomile has apigenin in it and some think this affects GABA receptors. But this is often disputed in favor of other sedative qualities.
Regardless, it has long been seen as a great natural remedy for relaxing muscles and aiding in sleep.
You can buy the tea bags from your local supermarket, health food store or online. Or, you can use the loose fresh or dried chamomile flower.
A quarter cup of fresh chamomile flowers or 2 tablespoons of the dried variety added to 4 cups of boiled water, and steeped for 5-6 minutes makes a great tasting tea. Especially if you add a squeeze of lemon juice, honey, and milk.
Sunbest Organic Chamomile Flowers, Egyptian, Whole / Loose, Caffeine Free, Herbal Tea 16 Oz
Choice Organic Fair Trade Caffeine Free Chamomile Herbal Tea, 3 Count
#4. Magnesium – One of the Best Natural Sleep Supplements

Most of us are lacking this vital mineral. Our diets are probably to blame for this trend. GABA receptors are particularly dependent upon magnesium.
You can rectify this issue by adding magnesium supplements to your diet. Follow the dosages as directed.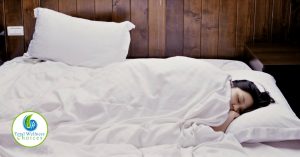 #5. Lavender Sleep Sachet
Surely you are aware of the benefits of aromatherapy as it is often used for relaxation and to aid sleep.
Lavender has shown to brighten the mood and induce brainwave drowsiness. Stashing a lavender sleep sachet under your pillow (or putting few drops of lavender oil on your pillow) should help you relax enough to drift off happily. And this takes us to the next natural sleep aid – essential oils!
#6. Essential Oils – Natural Sleep Remedies that Work

Essential oils are among the natural sleep aids that have been found by many to work. There are quite a few essential oils that are given accolades as great sleep inducers.
Lavender and chamomile essential oils are among them. There's also bergamot, marjoram, sandalwood, ylang-ylang, and vetiver (just to name a few).
These essential oils for sleep can be used in aromatic means via a diffuser, as well as topically.
Radha Beauty Lavender Essential Oil 4 Oz – 100% Pure & Natural
Plant Therapy Ylang Ylang Essential Oil. 100% Pure, 1/3 oz
Vetiver (Large 4 ounce) Best Essential Oil
Other Helpful Tips for Better Sleep
In addition to the above mentioned natural sleep aids that work, it's important for you to ask yourself a couple of questions.
The answers could go a long way in solving your sleep problem:
Is your bed uncomfortable? Bad mattresses can cause problems sleeping.
Is noise an issue? If you sleep next to a window that faces a busy road, that could be the problem and a white noise generator might do wonders.
Are you thinking too much when your head hits the pillow? Try practicing stretches and relaxing breaths to fight an overactive brain.
Do you wake up to use the bathroom frequently? Get rid of the caffeine before bed habit.
Is tech on your bedtime prep list? Stop messing with your cell phone, tablet, or other devices a couple hours before you go to bed because they've been shown to decrease REM cycles and levels of melatonin.
Truth is, sleep is necessary for good health. Ensuring you get a good night's sleep will radically affect your day.
Consider these natural sleep aids that work and if you have others you'd like to share with us, please leave a comment.
Here is a homemade sleep balm recipe you can use to make your own sleep salve!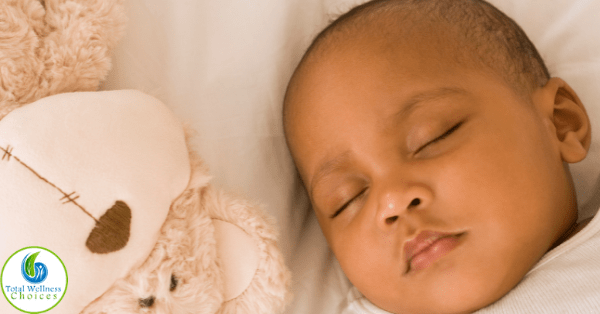 These statements have not been evaluated by the Food and Drug Administration. This article is for educational and informational purposes only and does not intend to diagnose, treat, cure, or prevent any disease or health condition. It is always recommended that you seek the advise of your private medical doctor.