This post may contain affiliate links. I may be compensated if you make a purchase through a link on this page.
Get Restful and Better Sleep with these Essential Oils for a Good Night Sleep!
If you are looking for the best essential oils for sleep, then you will find these essential oils for a good night sleep very helpful.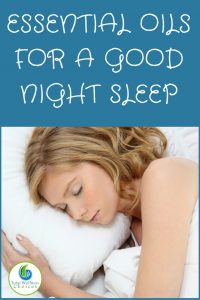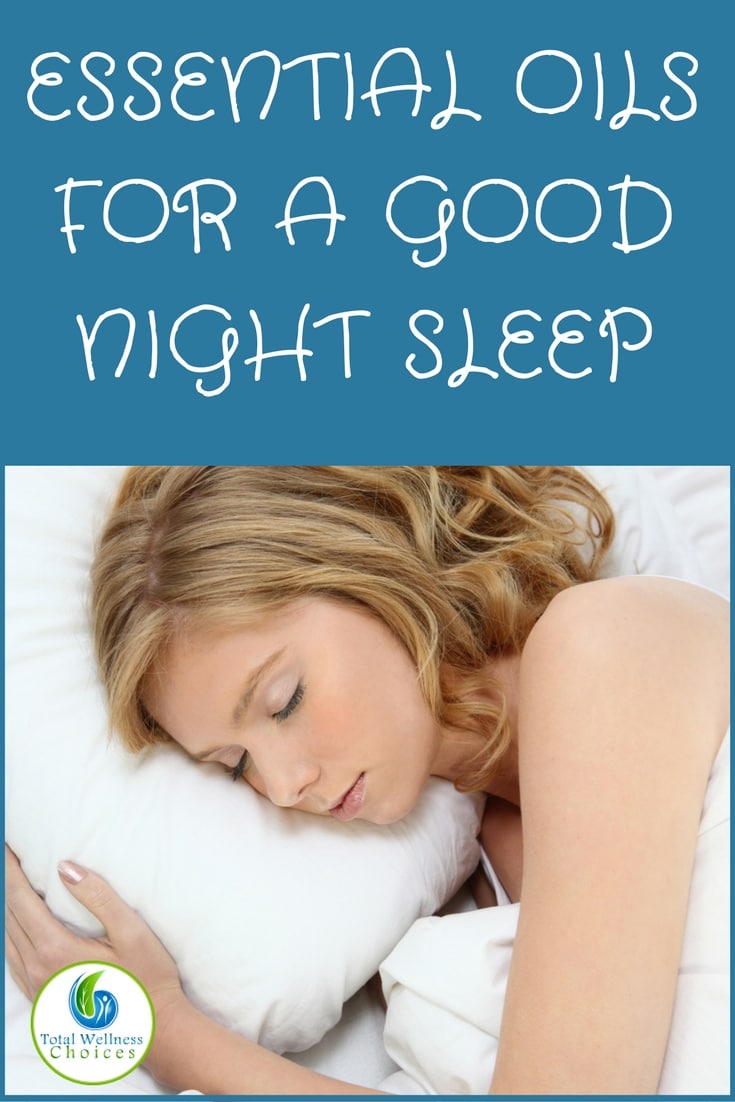 Even if you're half asleep by the time your head hits the pillow, you might find that there are times when sleep disturbances invade.
Perhaps you can go to sleep, but you find it challenging to stay in restful bliss. No doubt you have wondered what natural sleep remedies you can utilize to ensure that you get the good night's rest you need to lead a productive life.
Stress and hormones can play a big part in the sleep disturbances you might be enduring. Depending on your age, you might be able to blame pesky night sweats and hot flashes for your difficulty sleeping.
Regardless of the situation, there are essential oils that can help alleviate the struggle.
Knowing which ones will work best for your situation will definitely invite the "Zzz's" you've been looking for.
Here are the best essential oils for a good night sleep.
Lavender
Radha Beauty Lavender Essential Oil 4 Oz – 100% Pure & Natural Therapeutic Grade
Surely you knew lavender would be at the top of the list.
Lavender is often associated with sleep but many people assume that its connection is wholly based on old wives' tales.
However, there have been significant amounts of research performed to prove its value scientifically.
Aromatic lavender oil can be useful for inducing sleep. This comes as a direct revelation from a study completed in the UK.
In fact, additional research showed that sleep quality in ICU patients could be improved by inhaling lavender through various aromatic methods.
Vetiver
Vetiver is considered a sedative which makes it valuable for people who find it difficult to fall asleep.
It works really well in a dilution when massaged into the soles of the feet, over the throat, and behind the ears.
Because its distillation process involves plant roots, it is easy to understand why it smells very earthy. If the smell is challenging for you, feel free to mix it with lavender or Roman chamomile.
Roman Chamomile
Since I just mentioned it, I figured you might want a little more information. Roman chamomile is best known for its soothing, calming, and relaxing properties.
The floral scent it exudes will make any room feel peaceful. And as we are sure you know all too well, peace is necessary for good sleep.
Ylang Ylang
Ylang Ylang has a very sweet, floral smell that can be intoxicating if overused. It has a calming effect that generally lifts one's mood as well.
And, it is believed to help promote hormonal balance, which can significantly aid in acquiring deeper and more restful sleep.
You can try adding it to an Epsom Salt bath prior to bedtime to aid in relaxation. Aromatic uses are also highly recommended.
Bergamot Essential Oil for Sleep

From the citrus family, Bergamot provides stabilizing effects for moods in flux. Even agitated children will find themselves calmed by its aromatic strength.
When used for the sake of sleep it is best combined with lavender in a diffuser. Or, you can add a drop to your hands for soothing inhalations.
Sandalwood
Though this is a pricey essential oil, I assure you that a little goes a long way. It is sweet, woody, and exotic.
Sandalwood has been treasured as an aphrodisiac and as a natural treatment for anxiety. Inhaling it triggers the endorphins necessary to calm down for a good night's rest or relief from other symptoms of anxiety. This is why it made its way into this list of essential oils for a good night sleep!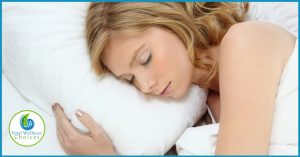 Marjoram is One of the Best Essential Oils for a Good Night Sleep
There's more to this one than its cooking benefits. Marjoram is especially beneficial when trying to fight insomnia.
Some even believe that it has more power to induce sleep than chamomile and lavender put together. Try putting a few drops on your pillow and see if you are not overtaken by its serenity and stillness.
Cedarwood

Now Foods Cedarwood Oil 1 ounce (Pack of 2)
Cedars are mentioned more than any other tree in the Bible. They symbolize strength, protection, abundance, and wisdom.
But, when it comes to sleep, cedarwood works because it offers people pain relief and muscle relaxation.
These are common problems behind the inability to sleep well and/or long.
It helps relieve tension and can reduce depressive feelings too, giving the body freedom to settle into peaceful rest.
Making the Most of Essential Oils a Good Night Sleep
As discussed in the varying essential oil sections, you can use these oils as aromatics or in topical applications.
When you use them for inhalation, diffusers, rags, and even your pillowcase will be best suited for disseminating the fragrance where you sleep.
If you decide to use the topical method, I recommend a few drops mixed with a carrier oil, or you can even make a sleep balm using essential oils. This will protect you from skin irritations that can develop when essential oils are placed directly on its surface.
Safety First When Using Essential Oils
If you have never used a certain essential oil it is important to do a skin patch test prior to topically using! See my sections on topical use and other essential oil safety concerns:
Click here for great essential oil recipes for sleep!
These statements have not been evaluated by the Food and Drug Administration. This article is for educational and informational purposes only and does not intend to diagnose, treat, cure, or prevent any disease or health condition. It is always recommended that you seek the advise of your private medical doctor.