This post may contain affiliate links. I may be compensated if you make a purchase through a link on this page.
Surprising Lavender Essential Oil Benefits and Uses You Should be Enjoying!

There are a host of lavender essential oil benefits and uses. And it is one of my favorite oils!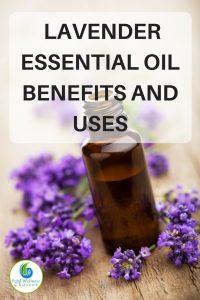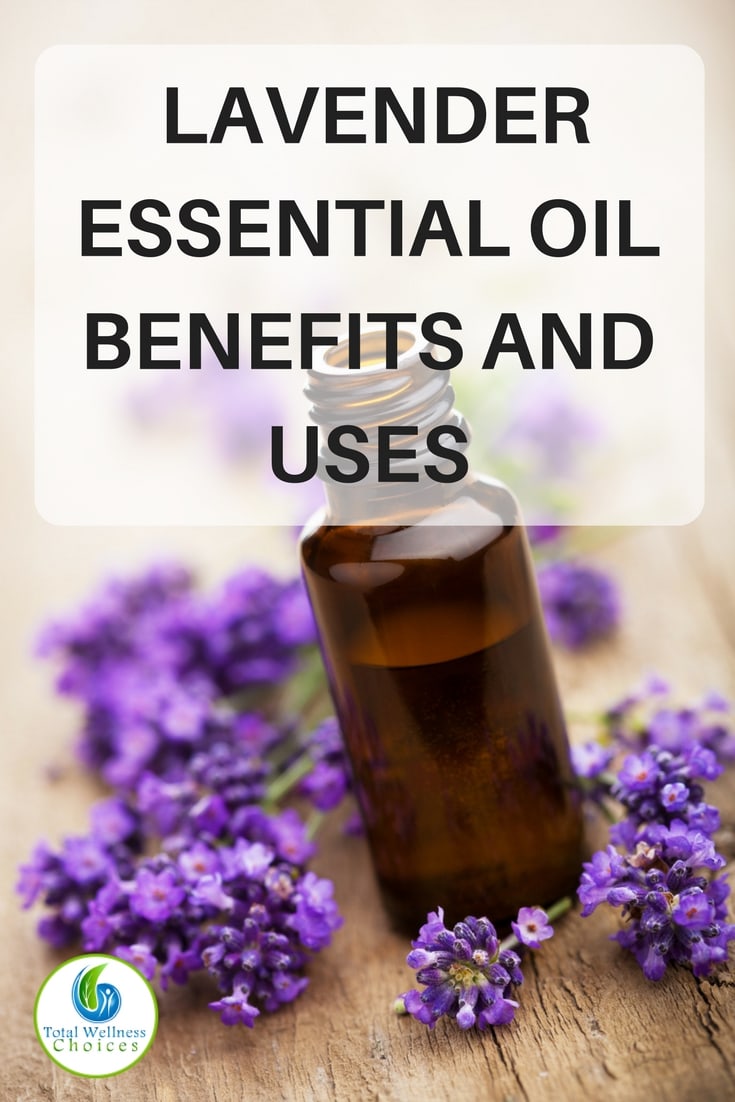 The Latin name, Lavare, means "to wash." Some say that is related to lavender's pleasant scent while others might suggest that it is because lavender washes away a number of maladies.
It has been shown to reduce pain and tension, treat breathing issues, enhance circulation, and even disinfect skin and scalp.
Lavender essential oil is an extract from the cute little purple flowers that grow on its thin stem. Steam distillation is generally the method of extraction utilized.
The flowers are quite aromatic and have been included in perfumes and lotions for centuries. This makes it particularly popular in the world of aromatherapy.
And since it blends well with so many other essential oils it is often found in gels, soaps, and other infusions.
Given the myriad of lavender essential oil benefits and uses, it may not be possible to cover all of them here. So, here are the top 9 you should know about:
#1. Lavender Oil for Sleep
If you're struggling with getting a good night's sleep, you may be happy to know that using lavender essential oil for sleep can be quite effective.
In fact, it is commonly recommended to those who suffer with insomnia. Placing a few drops on your pillow can increase sleep regularity. Its relaxing properties are often better than otc and prescription sleeping pills.
I can personally testify to its effectiveness because I always use it whenever I'm unable to sleep.
#2. Natural Pain Killer

No matter the type of pain, lavender can probably help alleviate it. In fact, it has been shown to be useful for arthritis, backache, nerve pain, lumbago and achy joints and muscles.
#3. Alleviates Stress and Anxiety

Lavender is an exceptional natural remedy for stress, anxiety and nervousness because of its soothing and relaxing effects..
And since these issues are often related to the onset of depression, migraines and headaches, it's great for them as well.
Lavender impacts the autonomic nervous system and regulates heart rate. This has been shown to decrease stress and anxiety levels.
Radha Beauty Lavender Essential Oil 4 Oz – 100% Pure
NOW Foods Lavender Essential Oil 100% Pure, 2 ounce
Majestic Pure Lavender Essential Oil, Therapeutic Grade, 4 fl. Oz
#4. Lavender Oil Benefits the Skin

Lavender has been found helpful in the alleviation of various skin problems such as acne, psoriasis, eczema, sunburn and wrinkles.
This is because it can inhibit the growth of the bacteria that cause skin infections and problems .
In fact, it might even help to regulate sebum over-excretion, which is food for the bacteria associated with acne.
Its anti-inflammatory and soothing properties also help to relieve dry itchy skin.
Just add some lavender oil to your skin creams and ointments to increase healing and relief.
#5. Urinary Problems
Lavender oil can be used to relieve urinary disorders. It helps stimulate the production of urine and restore hormonal balances.
This is particularly beneficial when the urinary bladder is inflamed or affected by cystitis. The cramps that go along with these ailments are generally reduced as well.
#6. Respiratory Conditions
Lavender essential oil vapor improves the symptoms associated with flu, cough, asthma, bronchitis, throat infections, laryngitis, whooping cough, and tonsillitis.
It can be applied to the neck, chest, and back in oil form, or be inhaled via vaporized form. Its stimulant properties reduce phlegm build-up, relieve congestion, and speed-up recovery.
Lavender has antibacterial qualities beneficial for infections of the respiratory tract.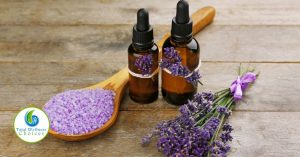 #7. Lavender for Minor Burns and Cuts

Its anti-microbial properties help to speed up healing of minor burns, cuts and bruises. Add a few drops of lavender oil to coconut oil and apply to the affected area.
#8. Lavender Essential Oil Benefits for Hair

You can also use lavender oil for hair loss. The calming ad relaxing effects of lavender helps to stimulate the scalp and improve blood circulation.
This means that, regular application of lavender oil to the scalp may help promote hair re-growth.
Moreover, stress is one of the main causes of hair loss and we know that lavender helps to reduce stress. So by reducing stress, lavender oil apparently helps combat hair loss.
Radha Beauty Lavender Essential Oil 4 Oz – 100% Pure
NOW Foods Lavender Essential Oil 100% Pure, 2 ounce
Majestic Pure Lavender Essential Oil, Therapeutic Grade, 4 fl. Oz
#9. Bug Repellent
Thanks to its potent smell, many bugs find it noxious. It can be used as a bug repellent to keep away midges, moths, and mosquitoes.
You can apply it to your skin, but it may cause irritation. So I suggest adding a few drops to a carrier oil prior to application to ensure that is avoided.
Lavender oil is also known for its anti-inflammatory properties. Thus, it can be used to reduce pain and irritation caused by the bugs that slip past its repellent ability.
More Lavender Essential Oil Benefits and Uses
I couldn't provide you with an entire list of lavender essential oils benefits and uses. But, I didn't want you to go away without knowing that there's more:
It stimulates digestion and helps in relieving other digestive ailments
Lavender boosts Immunity and fights against a number of diseases
Natural deodorant and perfume
Natural air freshener
It is apparent that lavender is a very useful essential oil and should be a part of every home's essential oil list.


These statements have not been evaluated by the Food and Drug Administration. This article is for educational and informational purposes only and does not intend to diagnose, treat, cure, or prevent any disease or health condition. It is always recommended that you seek the advise of your private medical doctor.