This post may contain affiliate links. I may be compensated if you make a purchase through a link on this page.
Learn How to Use Coconut Oil for Constipation Relief!
There are several natural remedies for constipation, but this post is going to focus on how to use coconut oil for constipation relief.
Constipation is quite painful and I personally dread it! However, millions of people deal with this issue every day.
The good news is, there are ways to relieve constipation naturally.
You don't really need to take any medicine to relieve constipation because most of those medications have adverse side effects.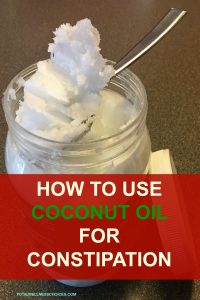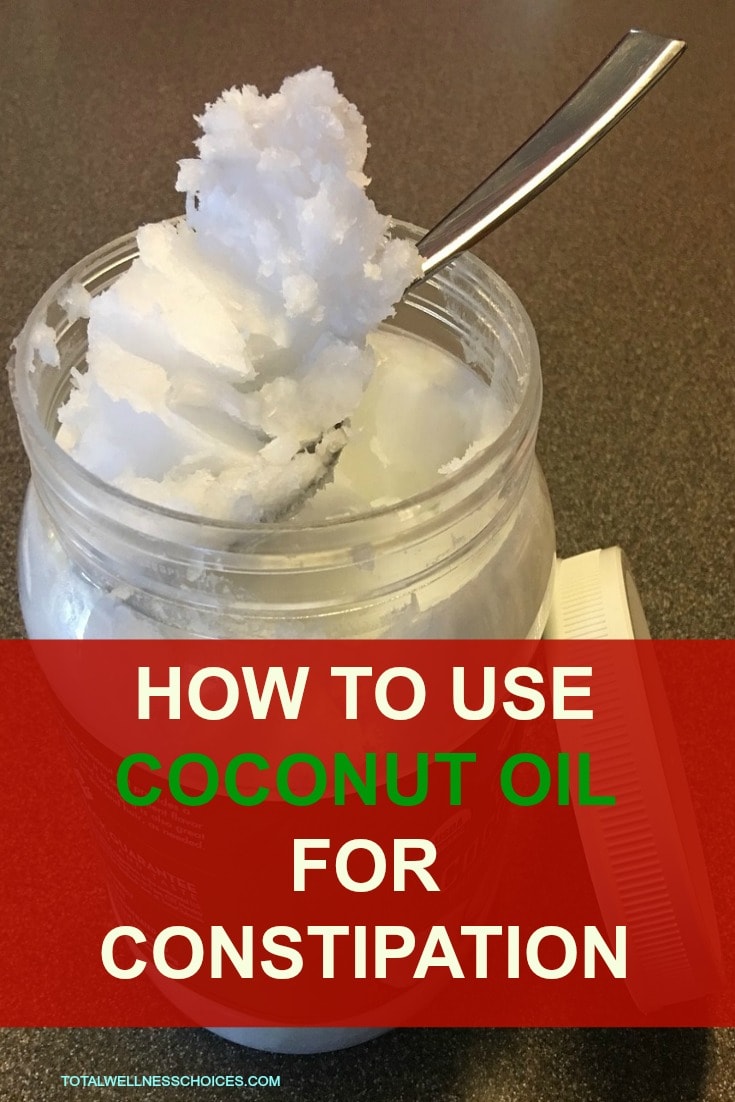 You can avoid those side effects by simply going the route of natural remedies.
One of these natural laxatives for constipation is COCONUT OIL.
I love coconut oil and use it for a lot of things! In fact, it is one of the items I can't do without in my house.
Aside from using coconut oil for constipation, I also use it for cooking, as a bread spread, oil pulling, for my hair and on my skin.
But before we go into how you can get rid of constipation with coconut oil, let's take a look at what constipation really means.
>> In a Hurry, Click Here to Buy Organic Unrefined Coconut Oil on Amazon
What is Constipation?
If you re unable to have a bowel movement for 2-3 days straight, it is likely that you are constipated.
And the longer you are unable to defecate, the harder it becomes because the stool gets even more solidified.
Not only does constipation cause stomach pains, it also makes you uncomfortable. This is because you really want to "get it out" but CAN'T.
And if you try to force it out, you may experience tear or hemorrhage because of the hard stool.
Hemorrhage can can be very painful, so I suggest to not try to force it out because it will only make the situation worse.
The wise thing to do is, find an effective remedy for your constipation. And that is why knowing how to use coconut oil for constipation can be very helpful.
So, how does coconut oil really help with constipation? Keep reading to find out.
Coconut Oil for Constipation – How Can Coconut Oil Help Constipation?
You may be wondering how does coconut oil help constipation? After all, it is saturated oil!
But the fact is, all saturated fat is not created equal and some such as coconut oil is actually good for our health. And yes, coconut oil helps constipation.
Coconut oil is rich in medium-chain fatty acids (MCFAs), which help to boost metabolism. Thus helping food to break down faster and leading to more regular bowel movements.
MCFAs also lubricate and cleanse the digestive system especially the colon as well as soften the stool. Thus they help to make stool come smoothly without any straining.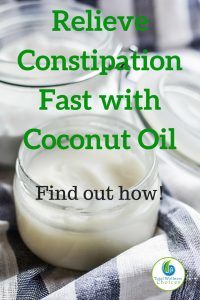 How to Use Coconut Oil for Constipation Relief

Nutiva Organic Coconut Oil, Virgin, 78 Ounce
Yes, coconut oil can help relieve constipation, but how do you take it to get the best result?
There are actually several ways to ingest coconut oil for constipation and they include:
Eat 1/2 tsp of coconut oil directly twice a day (morning and evening)
Add 1/2 tsp to a glass of warm water and drink twice a day (morning and evening)
You can add the coconut oil to your favorite smoothie
Add it to oatmeal (this is my favorite because I love oatmeal a lot). And remember that oatmeal is rich in fiber, which is also helpful for constipation.
It is important to start slowly 1/2 tbs twice a day (1 tsp a day) and monitor how your system reacts before making any increment in dosage.
This is because you can really "overdo" it, which can lead to diarrhea.
Most often, 1/2 tsp 2-3 times a day will get your bowel moving again. If not, you can increase it to 1 tsp 2-3 times a day.
Also, drink a lot of water – water helps the coconut oil work better!

I suggest that you use organic virgin (unrefined) coconut oil. Refined oils lose most of their nutrients during the refining process. So using refined coconut oil will not help your constipation at all.
I prefer "organic" because I always want to make sure that it does not contain any chemicals. I love this brand because it has an amazing coconut flavor without being over-powering. It is organic, unrefined and non-GMO.
Related Reading: 15 Best Essential Oils for Constipation
How Fast Does Coconut Oil Work for Constipation?
This is really a difficult question to answer as there is no "one size fits all" type of answer to it! Why? Simply because everyone is different. So how long coconut oil works for constipation depends on how your system responds to it.
Get Your Position Right – Squatty Potty to the Rescue!
Squatty Potty The Original Bathroom Toilet Stool 7
Another thing that can be very helpful if you suffer from constipation is making sure that your physical position when using the bathroom is RIGHT.
One tool that can help you achieve that position very easily is Squatty Potty.
This simple tool helps you to be in a squatting position that naturally helps your stool to come out unhindered.
It comes in two sizes – 7″ and 9″. The 7″ fits most standard toilets (14″ – 16″ high) and is ideal for beginner squatters.
However, if your toilet is more than 16″ high, then I suggest you opt for the 9″ Squatty Potty.
Some of the things that Cause Constipation!
Dehydration: If you don't drink enough water, you are most likely going to suffer from constipation.
Unhealthy Diet: Sugary and starchy foods are big culprits here. So you will do yourself a lot of favor by limiting your consumption of these types of foods. You should rather go for fiber rich foods because they promote a healthy digestive system and bowel movement.
Medication: Some medications such as painkillers and antibiotics actually cause constipation.
Hormonal Changes: Hormonal changes in menopausal women can cause constipation. Some women also suffer constipation during the menstrual period. Mine used to fluctuate between constipation and diarrhea. Not fun at all, believe me!
Change of Environment: I usually get constipated whenever I travel to a new location. Still, don't know why it happens, but it does!
You can also prevent or relieve constipation by doing the following: eat enough fiber rich foods, drink enough water and get some exercise.
So, will coconut oil help constipation without the above mentioned lifestyle changes? It can, but taking a holistic approach produces the best results.
Nutiva Organic Coconut Oil, Virgin, 78 Ounce
Carrington Farms Organic Extra Virgin Coconut Oil, 54 Ounce
Viva NaturalsThe Finest Organic Extra Virgin Coconut Oil, 16 Ounce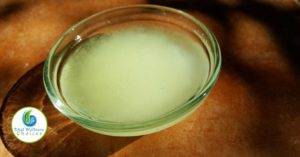 These statements have not been evaluated by the Food and Drug Administration. This article is for educational and informational purposes only and does not intend to diagnose, treat, cure, or prevent any disease or health condition. It is always recommended that you seek the advise of your private medical doctor.