This post may contain affiliate links. I may be compensated if you make a purchase through a link on this page.
List of Essential Oil Uses and Benefits that May Surprise You!

Here is a list of essential oil uses and benefits that anyone can take advantage of.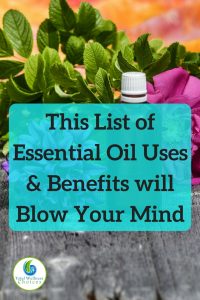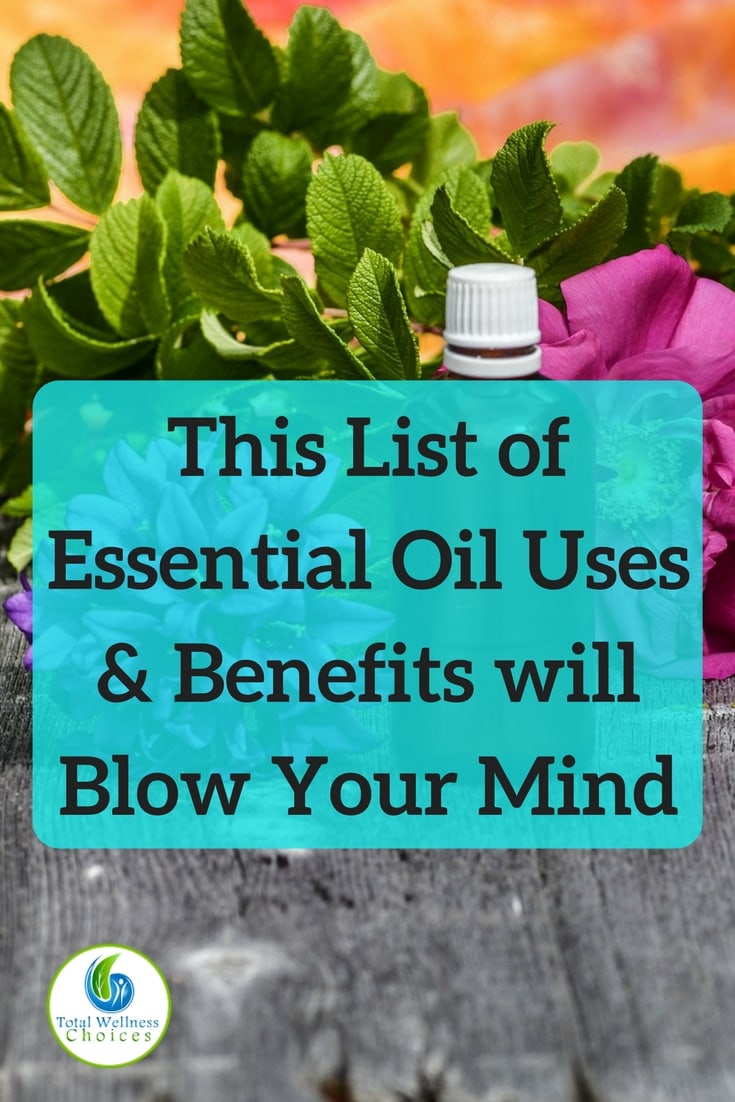 In fact as I use and continue to use essential oils, I wish I had known about them earlier than I did.
To be honest, I was quite skeptical about EOs at first… I thought it was one of those health fads that will just blow away with time.
But out of curiosity, I decided to give it a try.
I'm happy that I did because I have found them to be very beneficial and I use them for a wide range of things.
So today we are going to take a look at the various uses of essential oils and how they can benefit you in different areas of your life.
Here is a list of essential oil uses and benefits:
Using Essential Oils for Heath Benefits

You can use essential oils for health support. Most essential oils have anti-bacterial, anti-fungal, anti-inflammatory, antiseptic and other properties that help to combat infections and diseases.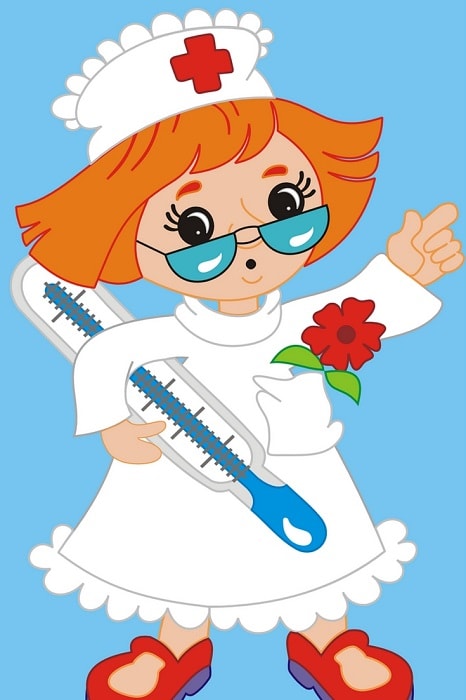 Here are some of the ways that essential oils can benefit your health:
#1. Relieve arthritis pain – birch, peppermint, eucalyptus, lavender, rosemary
#2. For headache relief
#3. Help you sleep better – lavender, Ylang Ylang
#4. Relieve anxiety and stress
#5. Alleviate depression – frankincense, lavender,
#6. Boost immune system – lemon, eucalyptus Insect bites
#7. For toothache – clove, tea tree,
#8. Fight gum disease – clove, tea tree, peppermint, myrrh
#9. Open up airways
#10. Help treat cough and cold
#11. Soothe insect bites
#12. Improve blood circulation – black pepper, ginger, peppermint,
#13. Warm up cold hand and feet
#14. Treat nausea – ginger
#15. Relieve constipation – ginger peppermint
#16. Treat cold sores
#17. Aid weight loss
#18. Beat Addiction
Essential Oil Uses for Skin, Hair and Beauty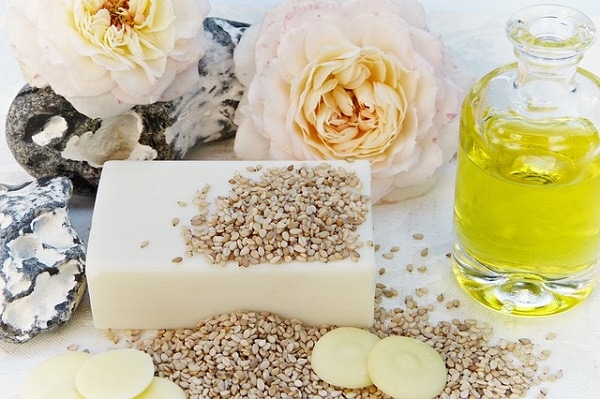 #19. Moisturize skin – Add a few drops of skin nourishing essential oils like lavender to your skin cream to help make your sin smooth and radiant.
#20. Anti-aging – You can use essential oils to make a diy anti-aging serum
#21. Treat acne
#22. Dry Skin and Eczema – a solid lotion bar recipe with lavender, german chamomile
#23. Psoriasis
#24. Lip balm
#25. Natural deodorants and perfumes
#26. Moisturize dry hair
#27. Get rid of dandruff
#28. Head Lice – tea tree oil, lavender, clove, rosemary
Household Uses of Essential Oils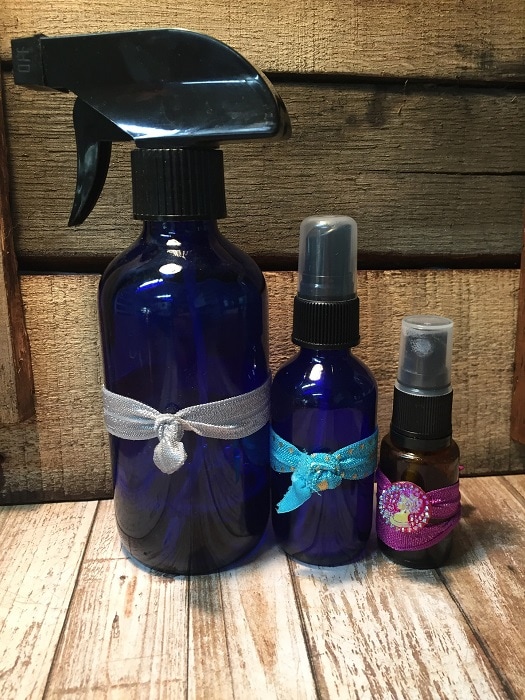 #29. Insect repellent
#30. Natural room freshener
#31. Deodorize your trash can
#32. Get rid of pet smell
#33. General cleaning
#34. Freshen the bathroom – geranium, lemongrass, lemon, sweet orange
#35. Laundry
These are not the only uses and benefits of essential oils. There are so many more and we will continue to add to this list from time to time!
Feel free to add to this list using the comment form below!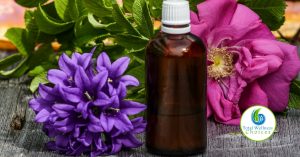 These statements have not been evaluated by the Food and Drug Administration. This article is for educational and informational purposes only and does not intend to diagnose, treat, cure, or prevent any disease or health condition. It is always recommended that you seek the advise of your private medical doctor.