This post may contain affiliate links. I may be compensated if you make a purchase through a link on this page.
Best Essential Oils for Cold Hands an Feet Plus 3 Warming Essential Oil Blends!
Cold hands and feet are not fun! So, here are essential oils for cold hands and feet that will help warm you up.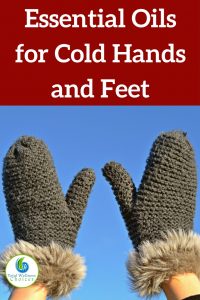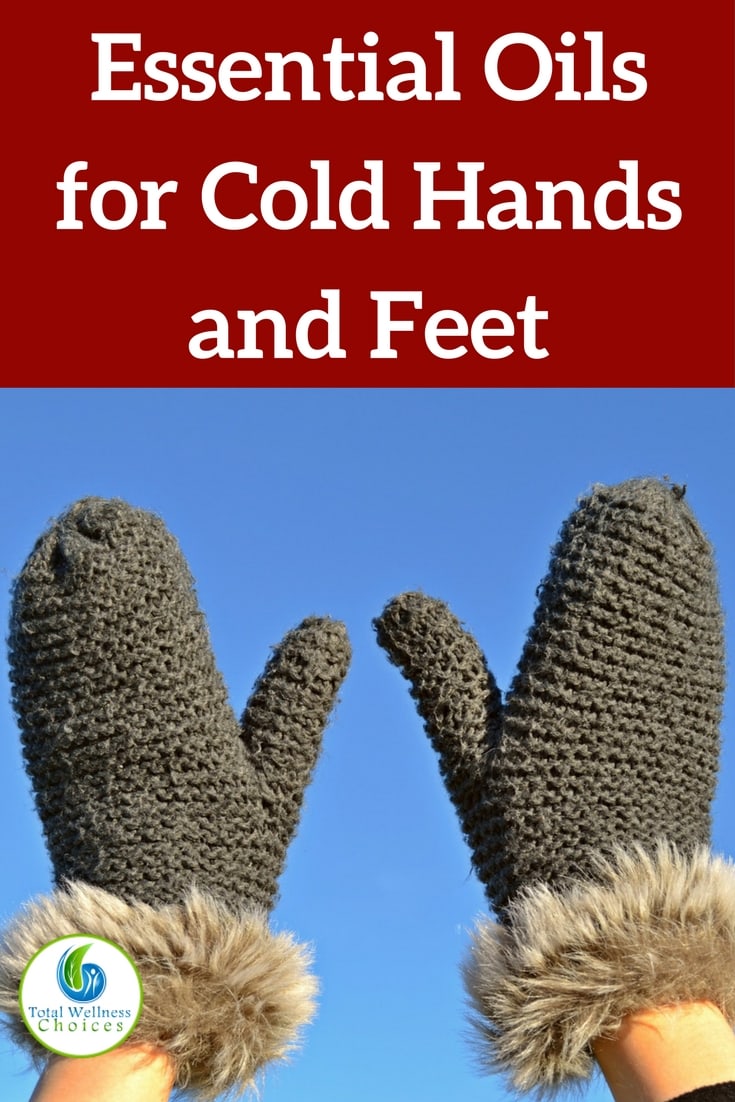 We all know that our hands and feet feel cold during the winter. But, cold weather is not the only cause of cold feet and hands.
In fact, some people's hand and feet feel cold even during the summer.
This is basically due to poor circulation caused by health conditions such as Raynaud's.
However, whether your cold feet and hands are caused by the cold winter weather or poor circulation, you can find comfort with these warming essential oils.
Best Essential Oils for Cold Hands and Feet
Here are the top 5 essential oils to warm cold feet and hands:
How to Use Essential Oils for Cold Hands and Feet
There are 3 basic ways to use these skin warming essential oils to keep your extremities warm and they are:
Warming Salve – Rubbing this on your hands and feet can help warm you up
Massage Blends – You can use warming essential oil blends to massage your hands and feet
Warm Bath – Add a few drops to your bath and soak for about 20-30 minutes. Just relax and enjoy the warmth and wonderful aroma. You will be surprised at how great you will feel afterwards!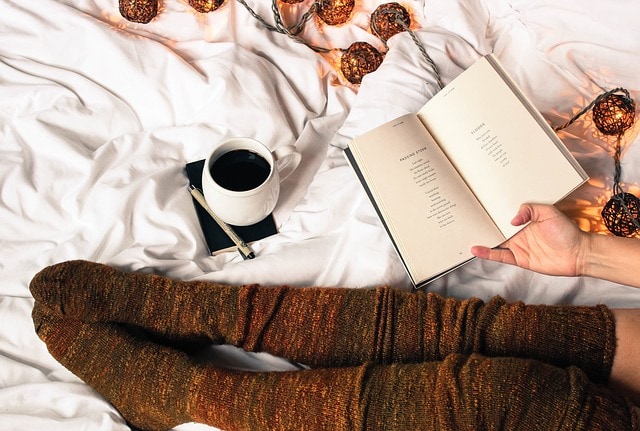 Feet and Hands Warming Essential Oil Salve
Ingredients
Directions
Add Shea butter and virgin coconut oil in a double boiler
Heat until everything melts
Add essential oils and stir well
Pour into glass or tin container
Allow to cool and solidify before use
Rub on your hands and feet as needed
Warm Bath Blend
Ingredients
Directions
Fill your bath tub with warm water
Mix the oils well together before adding to the water
Relax in the tub for 20-30 minutes
Carefully get out of tub as it can be slippery.
Massage Blend
Ingredients
1 oz fractionated coconut oil or jojoba oil
5 drops black pepper
3 drops cinnamon
2 drops clove
2 drops ginger
You can use any of the above recipes as is or you can experiment by switching up the EOs to find what works best for you. All the featured essential oils for cold hands and feet can really get the job  done.
The above recipe is a 2% dilution. Some may find it too strong. You can blend the essential oils together in a separate bottle, then add 5 to 6 drops in the 1 ounce carrier oil. Or, use 2 ounces fractionated coconut oil and the essential oils in amounts listed above. This will bring the recipe down to a 1% dilution.
Safety First When Using Essential Oils
If you have never used a certain essential oil it is important to do a skin patch test prior to topically using! See my sections on topical use and other essential oil safety concerns:
Other ways to Keep Your Hands and Feet Warm
Cover Up – You should always cover yourself up especially during winter or cold weather. Wearing woolen socks and hand gloves also helps to keep you warm! I always wear socks during the winter, and never left the house without wearing my woolen gloves when I was living in UK. I currently live in Southern California, where the weather isn't as harsh and biting as in UK, but I still wear socks.
Hot Drinks – Drink hot beverages, tea, coffee, soup… anything that can help warm up your body. I'm a tea person and ginger tea is my favorite. Not only does ginger help keep me warm, but it also helps me fight off colds and flu. I also add some lemon juice to the ginger tea to increase infection fighting power…. also makes it taste better!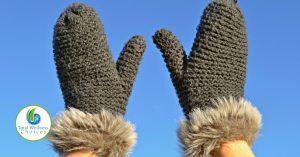 These statements have not been evaluated by the Food and Drug Administration. This article is for educational and informational purposes only and does not intend to diagnose or treat any disease. It is always recommended that you seek the advise of your private medical doctor.