This post may contain affiliate links. I may be compensated if you make a purchase through a link on this page.
Diy Essential Oil Recipes for Pain Relief!
Want to make your own pain relief blend? Here are are a few essential oil recipes for pain you can use!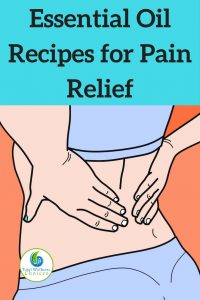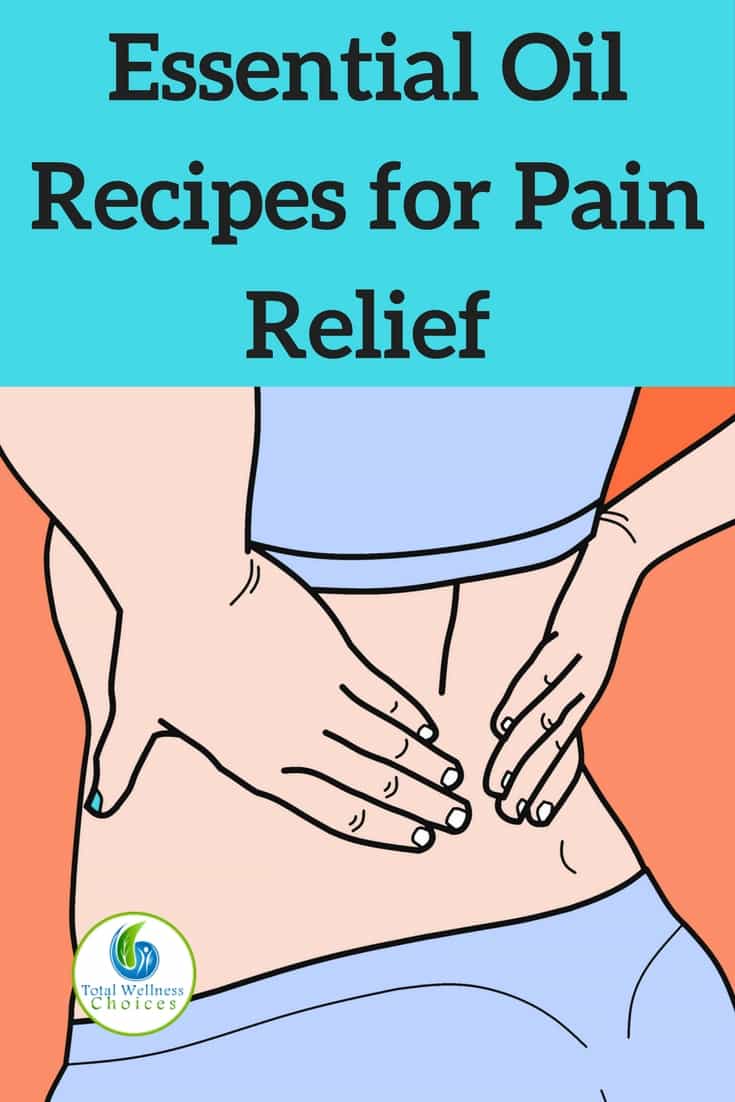 When you feel pain in any part of your body, all you are thinking is how to alleviate that pain.
There is a lot of prescription and over the counter pain killers that are available… Right!
Oh yeah, but, most of these pills have adverse side effects.
I remember when I broke my ankle a few years ago, the pain was too much and my doctor prescribed very strong pain medicines for me.
I took the pills the first day and they knocked me out…. took them the second day and the same thing happened.
And I was only taking them once a day instead of the 3 times my doctor recommended.
You can imagine what would have happened if I had taken the medication 3 times a day as recommended.
I could only endure the horrific side effects for only 3 days. I just stopped taking the medication after that!
I was willing to endure the pain than to continue with the pain killer. Oh, how I wish I knew more about natural pain killers and essential oils back then.
Did I forget to mention that pain medicines are very addictive too? And they could stop working for you if your body got used them.
It happened to my sister and it wasn't fun at all! It really took a long time to wean her off of the very potent pain medicines and get her to a point where she stopped being dependent on them.
This is another reason I love essential oils, they are NOT addictive!
Using Essential Oils for Pain Relief
Thankfully there are essential oils for virtually every health issues including pain.
Aside from their healing properties, inhaling the beautiful aromas of essential oils can help to uplift your spirit and take your mind off the pain.
The essential oil recipes for pain relief featured here today covers different types of pains and aches.
So whether you are looking for an essential oil pain relief recipe for a sprain, sore muscles, joint pain/arthritis or headache, we've got you covered!
So, let's get started with the blend recipes.
#1. Sore Muscle Essential Oil Recipe
Make a massage oil with this recipe and use it to soothe sore muscles.
Ingredients:
Directions
Pour the trauma oil into a glass bottle and add the essential oils. Cover the container, shake well and use as needed!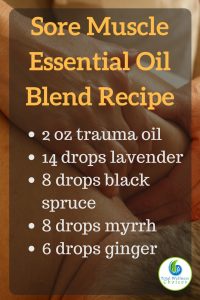 #2. Essential Oil Blend Recipe for Joint Pain
Ingredients
Directions
Add the trauma oil into a glass container, and then add the essential oil. Swirl and use to massage the joints as needed.
#3. Headache Relief Roller Blend
Ingredients
Directions
Add the essential oils into a 10 ml glass roller bottle and top off with the trauma oil. Snap the roller top in place. Apply to the temple and back of the neck.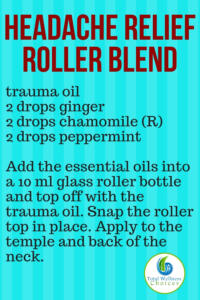 Related Read: Diy Headache Relief Balm with Essential Oils
#4. Earache Roller Blend Recipe
Ingredients
trauma oil
7 drops lavender
6 drops eucalyptus
5 drops juniper
Directions
Add the oils into a 30 ml glass roller bottle, close and shake well. Roll behind the ear and on the neck. Don't apply essential oils inside the ears.
#5. Massage Oil for Sprain
Ingredients
Directions
Mix the trauma oil and the essential oils in a glass container. Use to massage the affected area.
We used trauma oil as carrier oil in all the recipes. But, you can substitute it with any other carrier oil like fractionated coconut oil or olive oil.
We chose trauma oil because it is particularly effective for relieving pain and inflammation. For those who may not know, trauma oil is simply a herbs infused oil.
Related Read: Homemade Pain Relief Salve Recipe
So there you go – the various essential oil recipes for pain to help you tackle different kinds of aches and pains.
If you have any essential oil blend recipe for pain that works for you, please feel free to share with us in the comment section below.