This post may contain affiliate links. I may be compensated if you make a purchase through a link on this page.
Diy Essential Oil/Trauma Oil Recipes for Pain Relief!
Want to make your own pain relief blend? Here are a few essential oil with trauma oil recipes for pain you can use!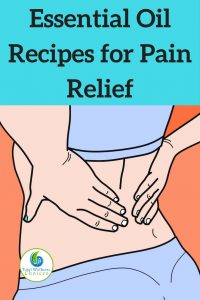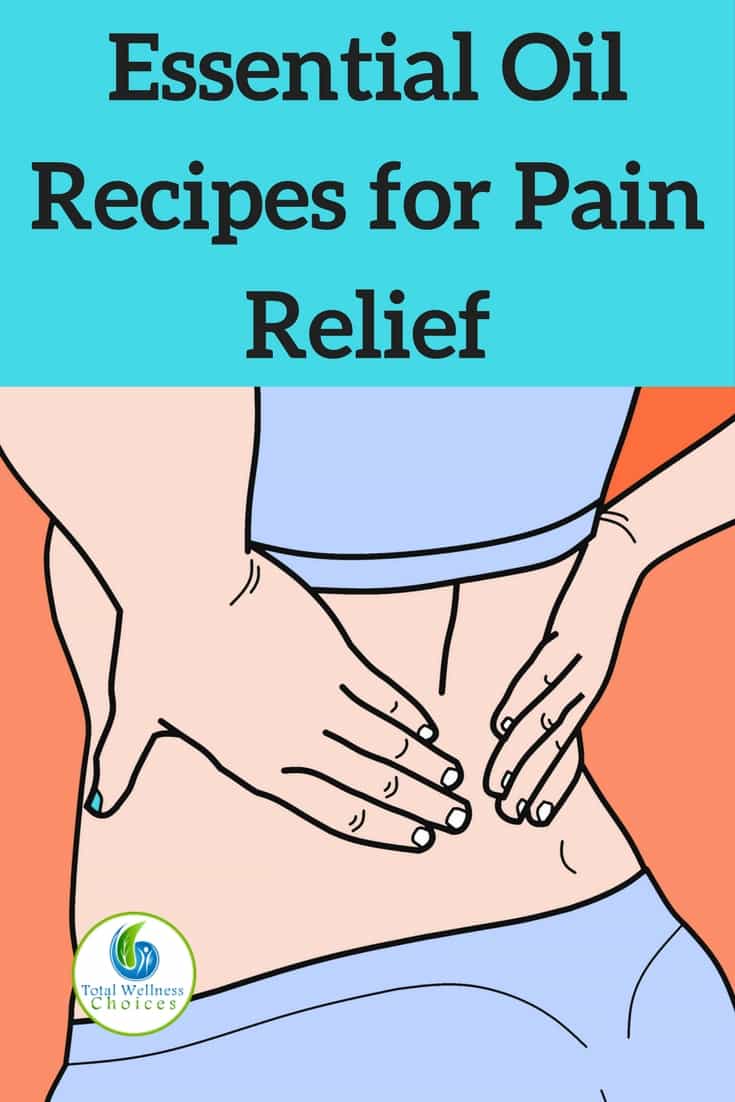 When you feel pain in any part of your body, all you are thinking is how to alleviate that pain.
There is a lot of prescription and over the counter pain killers that are available… Right!
Oh yeah, but, especially the prescription narcotic type pills have adverse side effects.
They can make you so drowsy you sleep for hours, or have confusion, or even hallucinate when taking them.
A few years ago I had much needed shoulder surgery. The kind surgeon gave me a strong narcotic. It mostly made me sleepy, but after seeing spiders dropping down from my bedroom ceiling – that did it for me – no more narcotics for me!
Narcotic type pain medicines are very addictive. And they can stop working for you if your body gets used them.
It happened to my friend's sister and it wasn't fun at all! It took a long time to wean her off of the very potent pain medicines and get her to a point where she stopped being dependent on them.
This is another reason I love essential oils, they are NOT addictive!
Using Essential Oils for Pain Relief
Thankfully there are essential oils for virtually every health issues including pain.
Aside from their healing properties, inhaling the beautiful aromas of essential oils can help to uplift your spirit and take your mind off the pain.
The essential oil recipes for pain relief featured here today covers different types of pains and aches.
So whether you are looking for an essential oil pain relief recipe for a sprain, sore muscles, joint pain/arthritis or headache, we've got you covered!
Trauma Oil
We used trauma oil as carrier oil in all of these recipes. Trauma oil is a wonderful herb infused oil.
Most produced trauma oils include three herbs that help relieve pain to joints, and muscles. It can be used for sore muscles, aches and pains, bruises, cramps, and sprains or strains.
It is great in the included blend recipes with essential oils added, or you can use it alone if you like.
We chose trauma oil because it is particularly effective for relieving pain and inflammation.
St. John's wort is one herb. St. John's wort flowers are bright yellow with numerous five petal clusters at ends of the branches.
Topically St. John's wort has been used for the treatment of minor wounds and burns, sunburns, abrasions, bruises, contusions, ulcers, muscle pain, and many other skin conditions.
Calendula is another herb. Calendula known also by its common name, the common marigold or pot marigold, displays bright orange or sunny yellow flowers.
Calendula is thought to be naturally anti-inflammatory and has antibacterial and antifungal properties. It's often used for eczema, wounds, body acne, and dry skin.
It's a gentle oil and herb, so it won't irritate the skin while it promotes healing. It's often used for burns instead of or in addition to aloe.
Lastly, there is the herb arnica. Arnica is a plant of the daisy family, It has pretty yellow flowers.
It is known for its use in herbal remedies that treat injuries.. It is thought to work by stimulating the capillaries and increasing the blood flow. Because the blood flow is increased there is a reduction in pain and swelling, and bruises are diminished.
Arnica can be toxic when ingested, or when absorbed through broken or abraded skin. Most topical preparations, however, are very diluted so there is decreased chance of toxicity. For safety reasons, I still recommend that it not be used on broken, abraded skin of any kind.
I recommend trauma oil recipes for children 10 years and above. Some trauma oils that you may purchase advise not using for under age 15.
Always read the information regarding the product you have purchased in regards to age recommendations, warnings, restrictions, etc!
Do not use this product if you are pregnant, trying to get pregnant, or breast feeding.
Just because it is natural does not mean it won't cause an allergic reaction. If you are allergic to any of the flowers/herbs that trauma oil is made from, such as, sunflowers, marigolds, daisies, or the family Hypericaceae (St.John's Wort), don't use it!
Always do a patch test before applying it to a large area of your skin. This goes for any new topical product.
For any of these recipes with trauma oil do not use on skin that is broken or abraded.
Stop using if it causes any skin irritation.
If you have asthma that is brought on by allergies, check first to make sure the herbs in this preparation are not ones you have been told to avoid. Unsure? Check with your doctor!
Related Essential Oil Articles:
ALWAYS CONSULT YOUR PHYSICIAN IF YOU HAVE ANY QUESTIONS ABOUT THE USE OF THIS OR OTHER HERBAL PREPARATION!
Not able to use trauma oil because of allergies, or any other concern? You can always substitute trauma oil in these recipes with any other carrier oil like jojoba oil, fractionated coconut oil or olive oil.
So, let's get started with the blend recipes.
#1. Sore Muscle Essential Oil Recipe
Make a massage oil with this recipe and use it to soothe sore muscles.
Ingredients:
Directions
Pour the trauma oil into a glass bottle and add the essential oils. Cover the container, shake well and use as needed!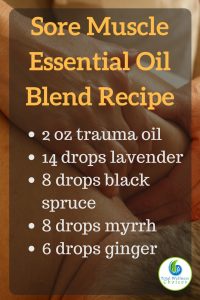 #2. Essential Oil Blend Recipe for Joint Pain
Ingredients
Directions
Add the trauma oil into a glass container, and then add the essential oil. Swirl and use to massage the joints as needed.
#3. Headache Relief Roller Blend
Ingredients
Directions
Add the essential oils into a 10 ml glass roller bottle and top off with the trauma oil. Snap the roller top in place. Apply to the temple and back of the neck.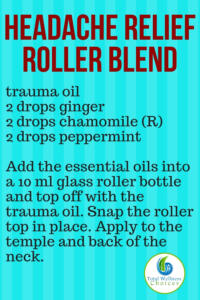 Related Read: Diy Headache Relief Balm with Essential Oils
#4. Earache Roller Blend Recipe
Ingredients
trauma oil
7 drops lavender
6 drops eucalyptus
5 drops juniper
Directions
Add the oils into a 30 ml glass roller bottle, close and shake well. Roll behind the ear and on the neck. Don't apply essential oils inside the ears.
#5. Massage Oil for Sprain
Ingredients
Directions
Mix the trauma oil and the essential oils in a glass container. Use to massage the affected area.
We used trauma oil as carrier oil in all the recipes because it is particularly effective for relieving pain and inflammation. But, you can substitute it with any other carrier oil like fractionated coconut oil or olive oil.
These recipes are 3% to 4% dilution. Because they are moderate in their strength, I would not use them for more than three to four weeks. See your physician if you have any new or worsening pain.
Related Read: Homemade Pain Relief Salve Recipe
So there you go – the various essential oil recipes for pain to help you tackle different kinds of aches and pains.
If you have any essential oil blend recipe for pain that works for you, please feel free to share with us in the comment section below.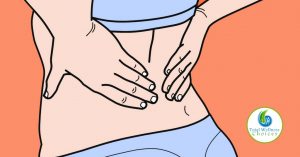 These statements have not been evaluated by the Food and Drug Administration. This article is for educational and informational purposes only and does not intend to diagnose, treat, cure, or prevent any disease or health condition. It is always recommended that you seek the advise of your private medical doctor.