This post may contain affiliate links. I may be compensated if you make a purchase through a link on this page.
Top 6 Essential Oils for Athlete's Foot + Diy Recipes!
If you are looking for natural treatments for that athlete's foot, then you will find these essential oils for athlete's foot helpful.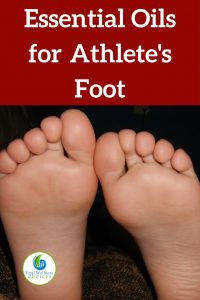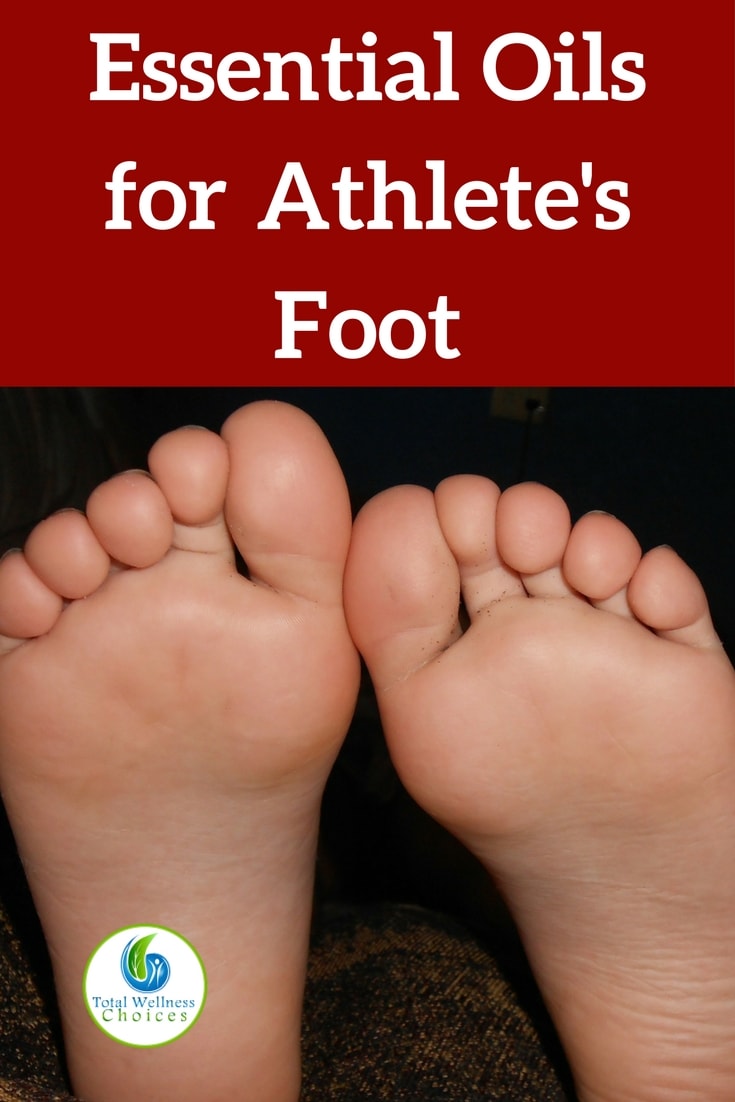 But before we go into that, let's first take a look at what this disease really is and what causes it!
Athlete's foot, also known as tinea pedis is a fungal infection of the skin on the toes and feet.
It is painful, ugly and stinky and if left untreated, can spread to the toenails, hands and other parts of the body.
What Causes Athlete's Foot?
Athlete's foot is caused by a fungus and you get infected when you get in contact with this fungus.
Here are some of the ways this fungus can infect you:
Direct contact with an infected person
Sharing, towel, socks or shoes with an infected person
Walking bare foot on contaminated floor. Keep this in mind especially when using public spaces such as the locker room, changing rooms at the mall and the shower at the gym
Wearing socks and tight fitted shoes all the time. This blocks off air from your feet and makes your feet sweat, thus provides a thriving environment for fungus to grow and multiply. So consider wearing cotton socks and breathable shoes as they allow for better air flow.
Infected cut or bruise on your feet.
Symptoms of Athlete's Foot
Itching, burning or stinging between the toes or on the sole
Blisters on the feet
Cracking, peeling or flaking skin between the toes or on the sole
Dry skin on the sole
6 Best Essential Oils for Athlete's Foot
Below are some of the best essential oils for athletes foot you can take advantage of:
#1. Tea Tree
NOW Tea Tree Oil, 1-Ounce
Not only is tea tree antifungal, but it is also antiseptic, antiviral and antibiotic.
Little wonder it is beneficial for a wide array of health conditions.
Tea tree has been found useful for treating various infections such as nail fungus, yeast infection/candida, ringworm and of course athlete's foot.
It is also good for skin conditions such as acne and eczema.
Tea tree also works great for toothache and gum infections.
You can actually use it for making homemade natural mouthwash…. oh yes I love chemical free mouthwash!
#2. Eucalyptus
This is another essential oil that has antifungal, antiseptic, antibiotic and antiviral properties.
It also has analgesic and anti-inflammatory properties and have been found to be effective for keeping infections at bay.
Eucalyptus is also useful for treating respiratory tract infections, candida and other fungal infections.
The fact that eucalyptus has deodorizing properties is a plus in using it to treat athlete's foot.
#3. Lavender
Lavender's calming and soothing properties are great for inflamed and irritated skin. It helps to clear infections and supports respiratory health. In fact lavender is one of the most versatile essential oils and is a staple in my home.
You can use it for virtually anything – aiding sleep, clearing infections, soothing allergies, respiratory support, soothing burns, cuts, bruises and insect bites and many much more.
#4. Manuka
Manuka 10 mL Essential Oil 100% Pure, Undiluted, Therapeutic Grade
You may have heard about the immense health benefits of manuka honey!
Its essential oil may be less popular than the honey, but it's therapeutic and health properties are in no way less.
Manuka essential oil is antifungal, antiviral, antiseptic, antimicrobial and anti-inflammatory.
This is why it is effective for treating infections like athlete's foot.
It helps to fight off the infection, speeds up the healing process and soothes the skin!
#5. Lemon
I love the fresh clean aroma of lemon and I believe a lot of people do too! Its antimicrobial properties make it helpful for fighting off infections.
#6. Patchouli
Patchouli has heavy, rich, sweet and earthy aroma. It has antifungal properties that help to fight fungal infections including athlete's foot.
It is a good natural deodorant, thus helping to block the stink from athlete's foot infection.
Patchouli also helps to calm inflammation, rejuvenate damaged skin and soothe irritated skin – all the attributes that make it helpful for athlete's foot.
How to Use Essential Oils for Athlete's Foot
Foot soak and topical use are the two most effective ways you can use essential oils to treat athlete's foot.
So here are some recipes you can try!
Essential Oils for Athlete's Foot (Blend Recipes)

Essential Oil Athlete Foot Soak
Ingredients
Directions
Mix the fractionated coconut oil or jojoba oil with the essential oils until mixed well together. Add the oil mixture and the vinegar to a small basin of water. Ensure that the water is enough to cover your feet. Then soak your feet for 10-15 minutes and towel dry.
Essential Oil Foot Rub
Ingredients
Majestic Pure Fractionated Coconut Oil, For Aromatherapy Relaxing Massage, Carrier Oil for Diluting Essential Oils 16 fl Oz.
Glass Bottles for Essential Oils – 12 Pack 10 ml Refillable Empty Amber Bottle with Orifice Reducer Dropper and Cap
Directions
Add the carrier oil into a glass container, add the essential oils, cover well and shake. Use to rub on the affected area 2-3 times a day. You can use this blend after the foot soak!
You can see that using essential oils for athlete's foot is simple and easy. However, it is important to always keep the affected area clean and dry to facilitate the healing process.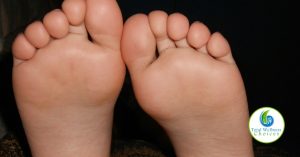 These statements have not been evaluated by the Food and Drug Administration. This article is for educational and informational purposes only and does not intend to diagnose, treat, cure, or prevent any disease or health condition. It is always recommended that you seek the advise of your private medical doctor.