This post may contain affiliate links. I may be compensated if you make a purchase through a link on this page.
20 Best Essential Oils for Fall Scents and 10 DIY Autumn Diffuser Blends
These essential oils for fall scents will definitely make your home smell like fall. I love the cooler weather seasons – fall (also called autumn) and winter…. Yeah I know I'm in the minority!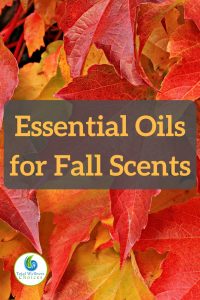 Actually while a lot of people feel excited about summer, I feel the opposite. Maybe because I sweat a lot… thanks to my dad because it's one of the many things I inherited from him!
But to be honest, I don't function well in hot weather. It disorganizes my system and actually makes me sick. So you can understand why I feel excited about fall and winter… they are my best months of the year.
And I love the colorful foliage as well as the fresh crisp autumn air!
Diffusing those essential oils that remind me about autumn is another thing I enjoy doing. I believe you do too… that's why you are reading this right!
So let's get started with the essential oils for fall scents. These essential oils will make your house smell like fall and remind you of all the different things YOU love about this season.
These include the fresh cool air, spicy aroma, and the desserts that remind us of Thanksgiving!


My Favorite Essential Oils for Fall Scents
Birch
Sandalwood
Cinnamon
Clove
Sweet Orange
Patchouli
Pine
Wintergreen
Nutmeg
Rosemary
Eucalyptus
Balsam
Diy Autumn Diffuser Blends
Here are some of my favorite fall diffuser blends…. hoping you will love them too!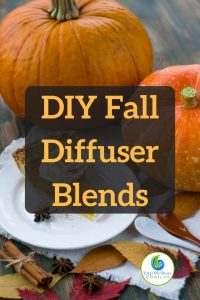 #1. Orange Spice
Enjoy this sweet citrus spicy blend
#2. Pumpkin Pie
This is one of the more traditional fall diffuser blends
4 drops cardamom
2 drops cassia
1 drop clove
1 drop sweet orange
1 drop vanilla
#3. Pumpkin Spice Latte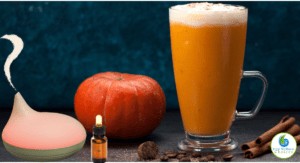 A take on a fall coffee favorite drink (without the calories!)
5+ drops coffee (add more if you like stronger coffee scent)
4 drops cardamom
2 drops cassia
1 drop sweet orange
1 drop clove bud
1 drop ginger
1 drop vanilla
#4. Cinnamon Cookie
Craving a cookie? Try this blend!
3 drops cinnamon
2 drops orange
1 drop ginger
1 drop vanilla
#5. Woodsy Experience
Take a walk through the woods with this blend!
4 drops fir needle
2 drops frankincense
1 drop cedarwood
1 drop Bergamot
#6. Autumn Air
Experience the crisp sweet autumn air with this blend in the comfort of your home!
3 drops fir
3 drops sweet orange
2 drops lemon
#7. Woodsy Experience
Take a walk in the woods with this earthy woody blend!
4 drops fir needle
2 drops frankincense
1 drop cedarwood
1 drop Bergamot
#8. Warm Chai
If you love chai tea, you will find this blend enchanting!
3 drops cardamom
2 drops cinnamon
1 drop ginger
1 drop vanilla
#9. Wellness Blend
This blend will help boost your immune system to fight off these infections while enjoying the sweet aromas of essential oils!
1 drop eucalyptus
1 drop rosemary
1 drop wild orange
1 drop cinnamon
1 drop clove
#10. Gratitude
Count your blessings… a thoughtful heart is a grateful heart!
Already Made Fall Diffuser Blends
There are several already made diffuser blends for fall you can choose from, just in case you don't want to blend your own! Check out some of them below:
Plant Therapy Fall Holiday Blend Synergy Gift Set
Prairie Essentials Holiday Essential Oil Blends 3-pack
Plant Therapy Spiced Orange Fall Holiday Essential Oil Blend 10 ml
How to Use a Diffuser
Essential oils are highly concentrated, so you'll only need to use a few drops of each of these essential oils for Autumn Diffuser Blends.
The size of your diffuser will determine how many drops of oils that you'll use. For a 100 ml diffuser, add just 3 to 5 drops of oils. Use 6-10 drops for a 200 ml diffuser.
Some of these recipes call for more drops than you should use with your diffuser. For these recipes, create a master blend in an empty glass bottle.
You can double or triple the recipe in an empty bottle and then use that to add to your diffuser.
You should only use your diffuser for 30 to 60 minutes at a time. After that, turn it off and give yourself time to rest.
Too much exposure to essential oils can cause headaches, dizziness, eye irritation, or nausea.
You can use an essential oil diffuser two or three times a day in shorter intervals.
Essential Oil Safety
Essential oils are natural, but that does not mean that they are safe for everyone.
Some people can be allergic to oils, or due to other health problems cannot be around some essential oils. Some oils can't be diffused around dogs, cats, birds, or other pets.
It's not recommended that you diffuse around children under 2. Some oils can be diffused around children ages 2 to 10.
Be sure to check the recommended ages for each of the oils in the Autumn Diffuser Blends and essential oils listed above.
Also, check to make sure that the oils are safe for pets and pregnant or nursing women if they will be in the home.
Related Essential Oil Articles: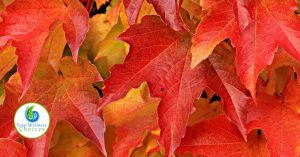 These statements have not been evaluated by the Food and Drug Administration. This article is for educational and informational purposes only and does not intend to diagnose, treat, cure, or prevent any disease or health condition. It is always recommended that you seek the advise of your private medical doctor.