This post may contain affiliate links. I may be compensated if you make a purchase through a link on this page.
Discover the Top 10 Clove Essential Oil Benefits and Uses You Should be Enjoying!
If you have not been using clove oil, you are really missing out because there are many clove essential oil benefits and uses you can take advantage of.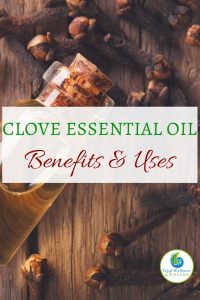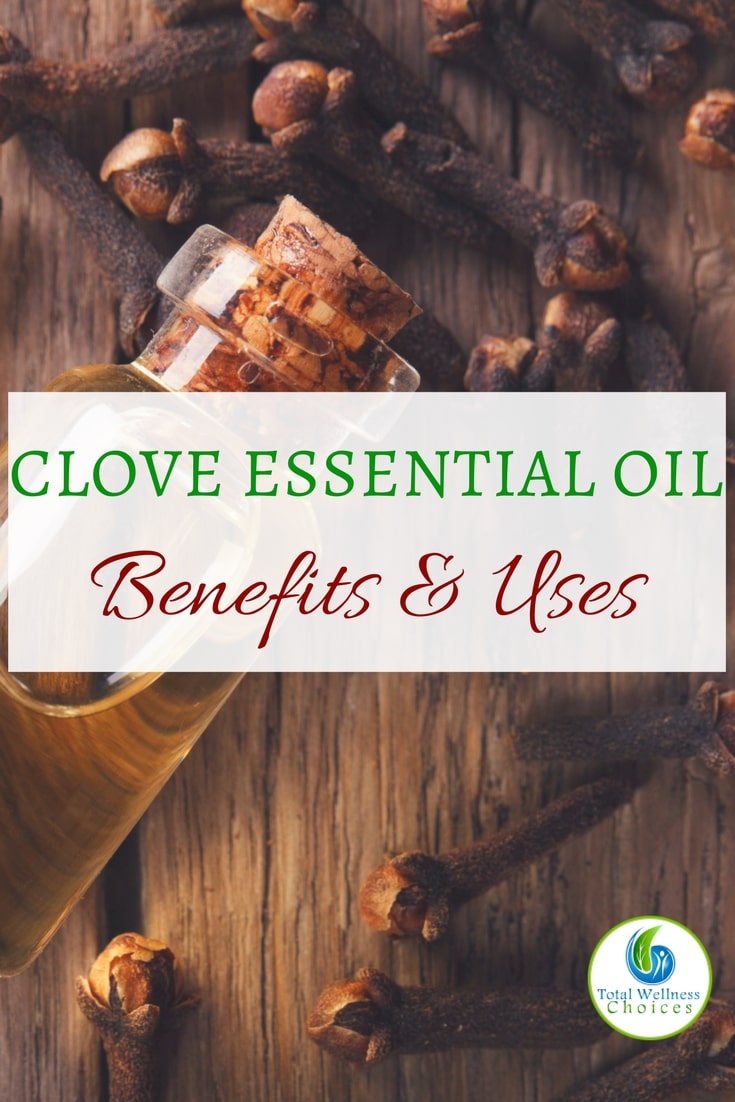 I personally always ensure that I have clove oil in my home because it always come in handy for one purpose or the other.
And I believe that by the time you finish reading this post and learn the different clove essential oil uses, you will be convinced to always have it in your home.
Essential oils in general have many health benefits. And they are one of the many natural remedies we can use to improve our general wellness.
Clove essential oil is derived from the clove plant (Eugenia caryophyllata). It has powerful anti-inflammatory properties, thanks to its eugenol content.
Eugenol has also been found to have anti-aging effects by inhibiting cellular oxidation.
Clove oil is also rich in vital nutrients that are beneficial to our health such manganese, potassium, magnesium, and calcium.
Other medicinal properties of clove essential oil include anti-bacterial, anti-fungal, germicidal, anti-microbial and antiseptic.
In a Hurry Click Here to See the Best Clove Essential Oils on Amazon.Com
Below are some of the benefits of clove essential oil you can start enjoying:
1. Clove Essential Oil for Toothache and Oral Health
Clove has antiseptic and numbing effects, so it can be used to alleviate toothache. It is also helpful for gum disease and general oral health. Adding a few drops of clove EO the oil you use for oil pulling can help improve the health of your teeth and gums.
This is because it helps to fight the microbes that cause tooth decay and gum disease. It may also help to clear mouth ulcers.
You can also apply diluted clove oil directly to the aching tooth or gum (Make sure you don't swallow it). Rinse your mouth after about 10 minutes.
2. Relieving Arthritis Pain is One of the Vital Clove Essential Oil Benefits
The anti-inflammatory properties of clove make it ideal for relieving arthritis pain. You can massage the affected area with a few drops of clove diluted with carrier oil.
You can also blend clove with other essential oils for arthritis pain and massage in with your fingers or a roller bottle.
3. Clove Oil for Headache
Its pain relieving properties come into play here too. Use a roller bottle or your fingers to apply clove oil (diluted) to your forehead.
NOW Clove Oil, Pure 100% Essential Oil, 2 ounce
doTERRA Clove Essential Oil – 15 mL
Plant Therapy Clove Bud Essential Oil. 100% Pure, 10 ml.
4. Common Cold, Cough and Congestion
Clove helps to fight the germs that are responsible for common cold, cough, congestion and other respiratory infections.
It can help to clear your nasal ways of any congestion.
You can diffuse the oil or put a few diluted drops into your palms, rub together, cup your palms over your nose and inhale. Steam inhalation is another option you can use.
5. Clove Oil Fights Infections
Using clove oil to clean wounds and bruises may help prevent infections. Clove also helps to fight fungal infections such as nail infection and athlete's foot. It can also be used to reduce itching caused by insect bites.
6. Clove Essential Oil for Constipation and Indigestion
Clove EO may also help with digestion. Massage your abdomen with an essential oil blend that contains clove. This will help stimulate your digestive track, improve bowel movement and relieve constipation.
7. Mood Enhancement is One of the Clove Essential Oil Uses
The stimulating effect of clove may help to boost moods, thus helping to relieve depression and anxiety.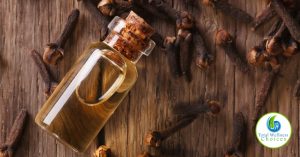 8. Clove Essential Oil Benefits the Skin (Anti-Aging and Acne)
Adding a few drops of clove oil to your skin cream or lotion can help stimulate blood flow and cells regeneration. Thus, helping to keep your skin young looking and beautiful. The anti-inflammatory properties are also helpful for clearing acne.
9. Use Clove Oil to Disinfect Your Home
Clove essential oil has antiseptic and anti-bacterial properties. So, diffusing the oil in your home can help keep harmful germs and bacteria away, thereby helping to keep you and your family SAFE from diseases.
10. Keep Unwanted Pesky Insects at Bay
The strong smell of clove repels insects such as mosquitoes. So to prevent insect bites while relaxing on your patio, try diffusing a few drops of clove oil.
Safety When Using Clove Essential Oil
Although there are many clove oil benefits and uses and it is normally SAFE to use, it is also very strong. So you should always be cautious as to how you use it.
For starters, you should not use it internally unless under the supervision of a holistic doctor or a nutritionist.
You should not use clove oil if you are pregnant or a nursing mother; have a bleeding disorder or are taking any blood thinning medication.
And ensure that you also dilute with carrier oil before using it topically. This will help to prevent irritation.
It is important to do a skin test for any new essential oil. See more information on essential oil safety here: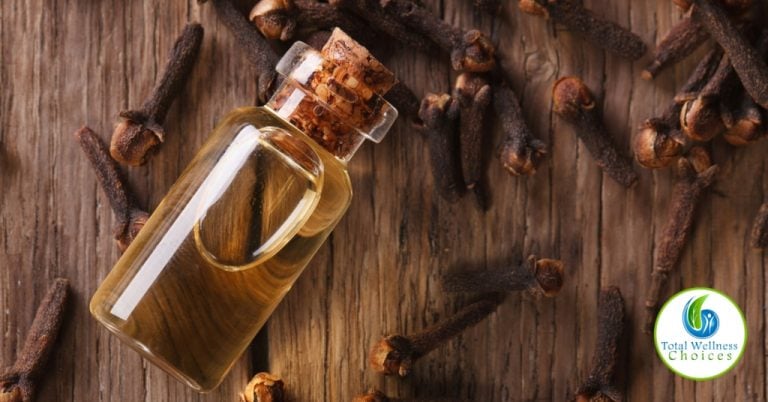 These statements have not been evaluated by the Food and Drug Administration. This article is for educational and informational purposes only and does not intend to diagnose, treat, cure, or prevent any disease or health condition. It is always recommended that you seek the advise of your private medical doctor.