This post may contain affiliate links. I may be compensated if you make a purchase through a link on this page.
Discover the Best Essential Oils for Toenail Fungus!
Finding the best essential oils for toenail fungus can help you fight this ugly nail infection naturally without resorting to chemical laden medications.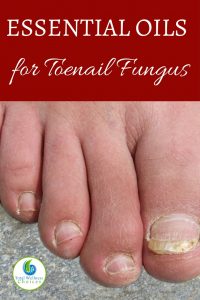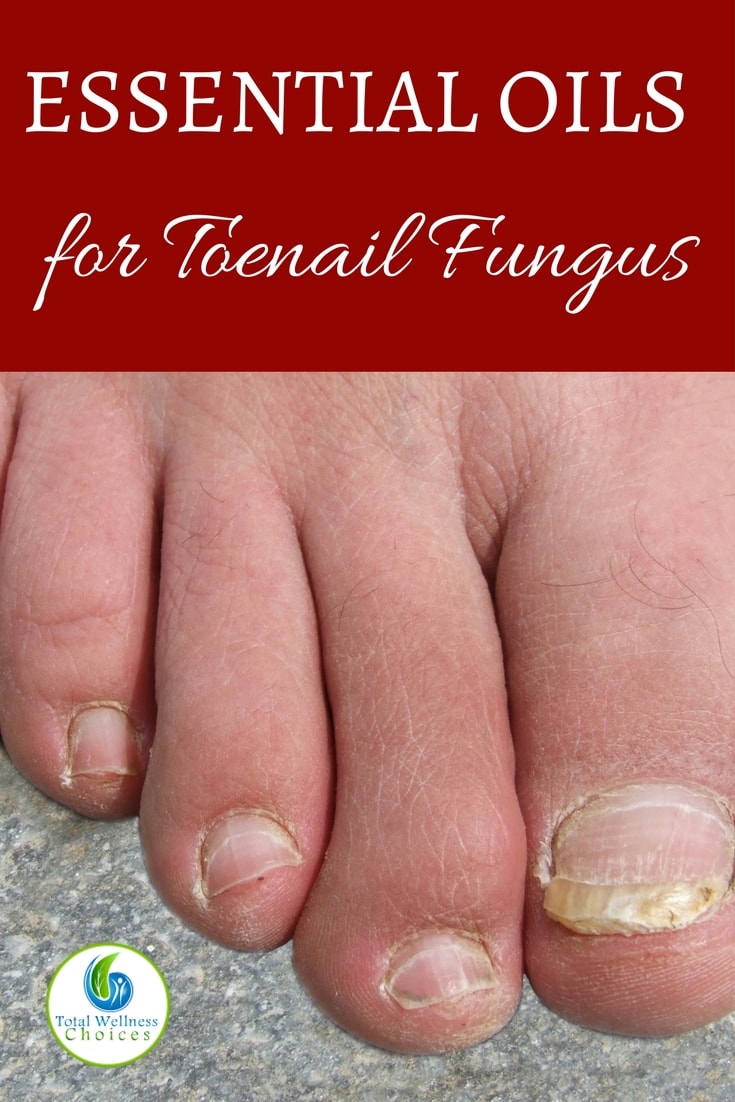 Toenail fungus may not be the worst thing that could happen to your body, but that doesn't mean it should be overlooked either.
I personally hate it…and I know YOU do too!
It may start off as a slight discoloration. But, if you allow it to go on untreated, it could wreak some serious havoc on the condition of your nails.
In fact, toenail fungus has been known to spread into the nail bed where it cause crumbling and/or thickening of your nails. And, that can be quite painful. Not to mention unattractive!
The normal reaction is to seek out over the counter medications, but they are costly and not nearly as effective as you would like them to be.
Besides, many of them use chemicals that have proven to be toxic over extended use. That means the infection will probably return and this time it will be far more resistant.
That is why I always prefer natural remedies! Natural remedies most often provide better results without the nasty side effects.
So if you are like me, then using essential oils for toenail fungus may be a better option for you.
Best Essential Oils for Toenail Fungus
Radha Beauty Tea Tree Essential Oil 4 oz – 100% Pure Therapeutic Grade
Tea tree is always the first essential oil on the list when it comes to looking for an anti-fungal source.
Tea tree comes from Australia and is otherwise known as Melaleuca anternifolia. The oil is derived from its very fragrant and potent leaves.
And, it has been known for successfully fighting nail fungus and other skin related conditions. The anti-fungal and anti-bacterial properties found within tea tree are a direct result of the terpinen-4-ol found in the plant.
It is known to kill the main cause of fungal nail infections (dermatophytes).
Tea tree works by forming a barrier on the skin or nail. It bonds to whatever it is applied to by working with the natural oils associated with the area.
This barrier blocks additional growth of microorganisms and other fungal entities. And, it can seep into the nail to help fight the fungus at its very root.
This is a distinct advantage over pharmaceutical options which cannot penetrate the nail.
While tea tree is always my first suggestion, there are other essential oils for toenail fungus that you can also take advantage of.
I suggest you also consider using :
Lemongrass Essential Oil. 10 ml. 100% Pure, Undiluted
Thyme (White) Essential Oil. 10 ml. 100% Pure, Undiluted
NOW Foods 100% Pure Lavender Essential Oil, 2 ounce
These all have their own beneficial factors. But, make sure you purchase therapeutic grade essential oils to ensure you are getting the best quality for personal care.
How to Use Essential Oils for Toenail Fungus
Obviously, you will need to ensure that the infected area is well cleansed prior to pursuing any of our treatment methods.
You can use regular soap and water to cleanse your nails. Then just dry them lightly with a towel. If you're just going to use straight tea tree oil, then you can place a few drops (diluted with carrier oil) on the infected area.
Use 5-10 drops in the carrier oil of your choice. These could be coconut oil sesame, almond, or even jojoba oil. Employing a carrier oil should help decrease the chance of irritation.
I recommend doing this 2-3 times a day for about a week.
Keep in mind that essential oils are particularly strong. Some people will find that they encounter skin irritations.
If this is the case, discontinue use until the irritation clears up. And then you can try reducing the quantity of the essential oil the next time you consider applying.
Essential Oil Recipe for Toenail Fungus
If you would prefer to create an essential oil blend, you might want to consider trying this recipe.
Add 4 drops of each of these into a 2 oz dropper bottle:
Then add 2 drops of these:
Top up with carrier oil.
I prefer using fractionated coconut oil in place of the other carrier oils because coconut oil has additional fungicidal properties.
You can place a few drops on a cotton swap and then apply to the infected nails.
Essential oils are phenomenal options when it comes to treating nail fungus. These oils will offer your nails a moisturizing effect as well as the fungicides you need to eliminate the yellowing you are experiencing.
However, if you don't see results after following these instructions over a two month period, it is probably time you consulted with a doctor.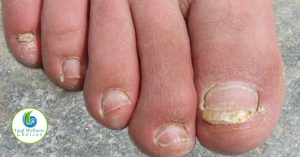 These statements have not been evaluated by the Food and Drug Administration. This article is for educational and informational purposes only and does not intend to diagnose, treat, cure, or prevent any disease or health condition. It is always recommended that you seek the advise of your private medical doctor.