Awesome Gifts for Essential Oil Lovers for Any Occasion!

If you are looking for gifts for essential oil lovers to give to any of your loved ones or friends, then you are at the right place. Read on to find a variety of gifts that people who love and use essential oils will really appreciate.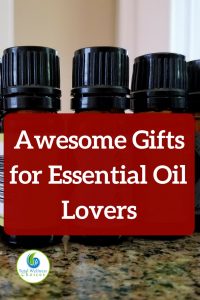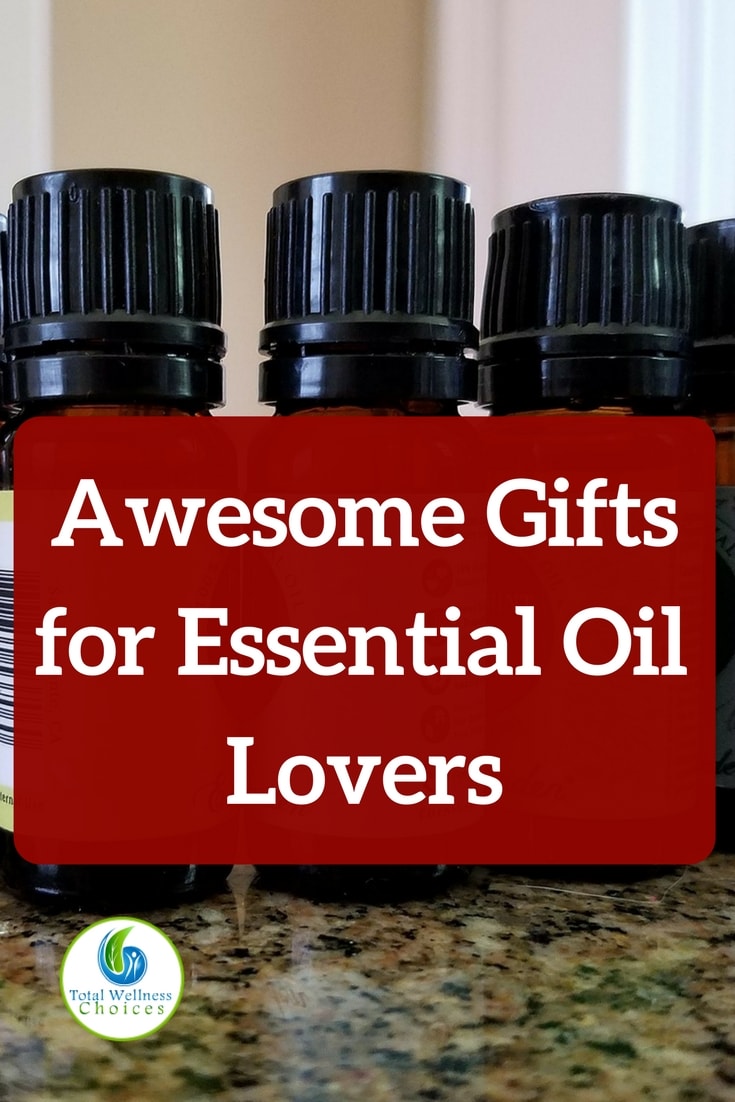 People appreciate getting gifts that they actually love! And most often people love presents that they can use or that remind them of something they are passionate about.
Essential oil enthusiasts like me will always appreciate any gift that has something to do with essential oils.
So here are the best gifts for essential oil users on your gift list:
Diffusers Make Great Gifts for Essential Oil Lovers
You may be wondering, why you should give a diffuser to an essential oil lover, they should already have diffusers …. right?
May be or may be NOT! Even if that is true, having more than one diffuser can't hurt!
I wish I had a diffuser in every room in my home. So for essential oil lovers like me, getting a diffuser gift will be like prayer answered.
InnoGear Aromatherapy Essential Oil Diffuser Ultrasonic Cool Mist Diffusers with 7 Color LED Lights Waterless Auto Shut-off, Wood Grain, 200 mL
VicTsing 300ml Cool Mist Humidifier Ultrasonic Aroma Essential Oil Diffuser for Office Home Bedroom Living Room Study Yoga Spa – Wood Grain
Portable and Wearable Diffusers for "On the Go"!
Any essential oil enthusiaste will love the on-the-go experience that portable usb powered and wearable diffusers (aromatherapy jewelry) provide.
The usb powered diffuser helps you diffuse EOs in your car while driving. And the aromatherapy jewelry allows you to carry the essential oil on you everywhere, making them one of the best gifts for essential oil lovers.
USB Aromatherapy Essential Oil Diffuser – 2.3 oz (70ml) Car Portable Mini Ultrasonic Cool Mist
Stainless Steel Essential Oil Diffuser Bracelet with a Leather Wrap , Tree of Life
RoyAroma 2PCS Rose Gold Aromatherapy Essential Oil Diffuser Pendant Locket Necklace
Essential Oil Gift Sets
One can never have too much essential oils. So, gifting someone who loves essential oils an essential oil gift set is a winner any day.
Plant Therapy Top 6 USDA Certified Organic Essential Oils, 10 ml each.
14 Essential Oil Set (7 Synergies and 7 Singles) Includes 100% Pure, 10 ml each.
Essential Oil Storage
Storage boxes, cases and trays make great gifts for essential oil users. This is because essential oil users like acquiring several bottles of EO.
We are always experimenting with different oils and recipes and tend to rotate the oils for better results.
SOLIGT 25 Slot Wooden Essential Oil Box/case, holds 25 5,10,15ml and 10ml Roller Bottles
6-bottle Essential Oil Carrying Case (5ml,10ml,15ml) for Aromatherapy Travel or Storage (Paisley)
Essential Oil Wooden Storage Carousel | Premium Container Case Organizer Box Tray
So we need storage to organize and store all these bottles of oils safely. The EO storage cases and boxes also come in handy when traveling to hold the bottles in place and prevent them from breaking.
Books Make Great Gifts for Essential Oil Users
Essential oil users love books on essential oil. This is because we want to learn as much as we can about the subject.
Fortunately, there are several essential oil books out there on the market you can choose from.
My favorite book is The Complete Book of Essential Oils and Aromatherapy by Valerie Ann Worwood. This is a very comprehensive book that covers 125 essential oils and 37 carrier oils.
It also offers over 800 essential oil recipes for various health conditions. Another book I really like is The Heart of Aromatherapy by Andrea Butje.
This is a simple easy to follow guide to essential oils! It covers 50 essential oil profiles and 100 recipes for health and beauty.
Essential Oil Tees
I love tees and I know a lot of people who use essential oil do. We also like telling people how much we love essential oil. So why not get them a tee that helps them TELL that STORY!
Check out these beautiful tees on Amazon!
Womens Large O Essential Oil T-shirt Medium Purple Tee
Women's Essential Oils T-Shirt There's An Oil For That XL Black
Now that you know what to get for someone who loves essential oils, let the shopping begin!
Related Gift Post: Homemade Essential Oil Gifts