This post may contain affiliate links. I may be compensated if you make a purchase through a link on this page.
How to Make Homemade Pain Relief Salve with Essential Oils!

This homemade pain relief salve works great for all kinds of pains and aches, including sore muscles!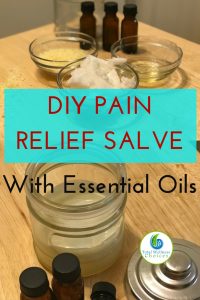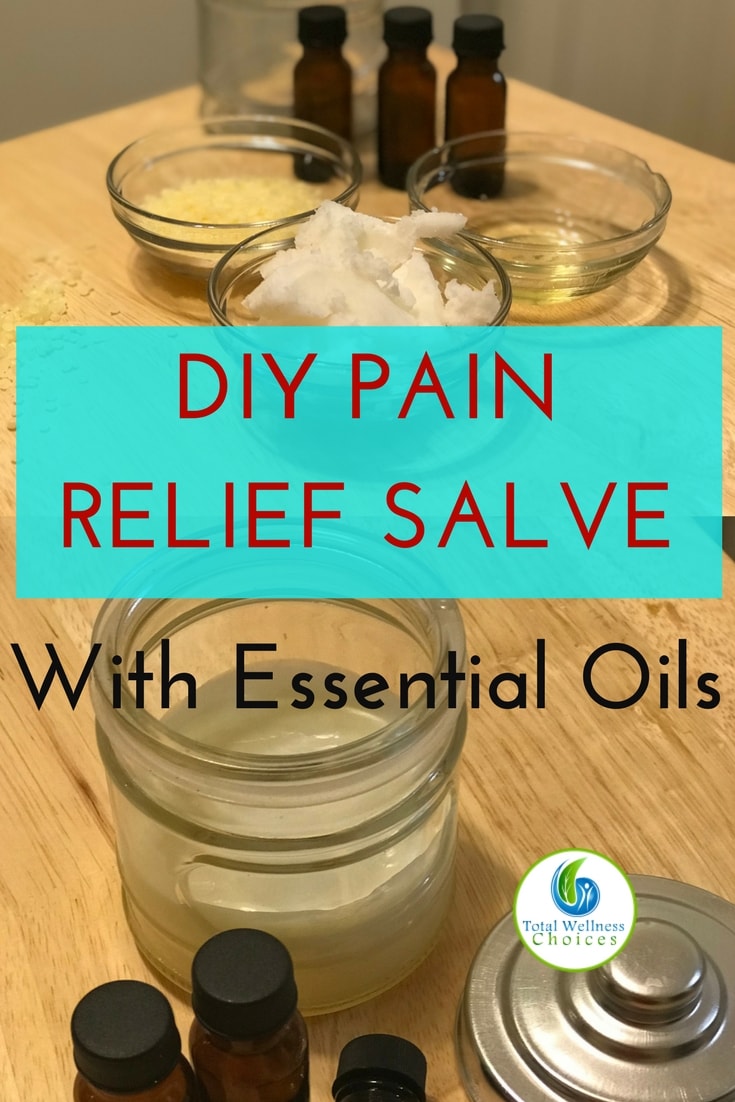 It seems that more and more people suffer from pain of one sort or another in these present days.
If you ask anyone who suffers from chronic pain, they will tell you that they have tried "everything… literally everything" under the sun to get some relief.
And for most people that includes the "next" new thing on the market that usually results in spending way too much money and awful side effects.
But maybe it's not chronic pain you suffer from, just ordinary everyday aches from over-exertion.
Or maybe you just woke up with a crick in your neck. I remember waking up one morning late last year with muscle pain in my left thigh.
Fortunately, I always have my diy pain relief salve available!
Whatever the reason for your pain may be, we all know that aches and pains from joints, arthritis and sciatic nerve can be very daunting.
Aside from the pain, these aches cause irritability, stress and even depression. But, you can do something about it. You can use this homemade salve to relieve the pain naturally.
Are you ready to give this remedy a try? If yes, then keep reading!
So What Makes this Homemade Pain Relief Salve SPECIAL?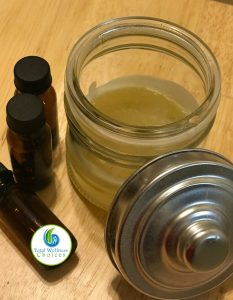 You might be asking, what makes this pain relief salve special? I will tell you why. This natural pain relief salve is made with essential oils (Sandalwood, Clove, Ginger and tea tree).
Each of these oils has properties that provide pain relief – they are natural painkillers!
Sandalwood contains anti-inflammatory properties, which make it a potent pain reliever for diverse kind of pains such as muscle pain, skeletal pain and neuralgia.
Clove gives burning sensations and works effectively to relieve muscle and joint pain, and soreness resulting from overexertion.
Ginger helps to relieve the pains associated with rheumatoid arthritis, multiple sclerosis and lupus.
I also love Ginger because of ability to relieve menstrual cramps. It is also known as "the oil of empowerment," because of the feeling of self-assurance that it invokes.
Tea tree helps to fight inflammation and acts as a natural preservative.
When you add these essential oils to coconut oil, which also has healing and anti-inflammatory properties, you have a 100% natural cream that is safe to use.
This Diy Pain Relief Cream Can be Used for:
Sore muscles
Arthritis
Joint Pain
Inflammation
Pulled muscles
For headaches, check out my other article on how to make diy headache relief balm!
Safety When Using Essential Oils
Always, do a skin patch test prior to topically using an essential oil you have never used before! See my sections on essential oil safety: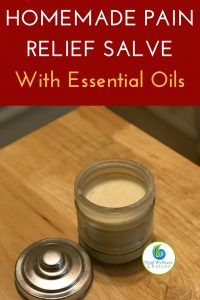 Homemade Pain Relief Salve Recipe
 You will Need
Instructions
 Melt your beeswax in a glass container in the microwave
Add your coconut oil and stir until melted
Next, add the essential oils
Pour into a clean glass or metal container
Stir lightly, and let cool before you place your lid
Allow to thicken
Store at room temperature for best results
By making this homemade pain relief salve yourself, you will have a more substantial quantity to always have on hand for all your aches and pains.
Just use a small amount of the pain relief salve to massage the affected area when needed to help relieve the pain!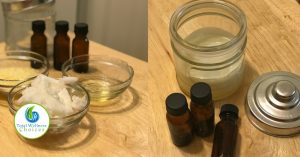 These statements have not been evaluated by the Food and Drug Administration. This article is for educational and informational purposes only and does not intend to diagnose or treat any disease. It is always recommended that you seek the advise of your private medical doctor.