This post may contain affiliate links. I may be compensated if you make a purchase through a link on this page.
Homemade Hand Salve Recipe with Essential Oils! (Revised Recipe Added)
Do you have dry or cracked hands? If yes, then you will find this diy hand salve very helpful!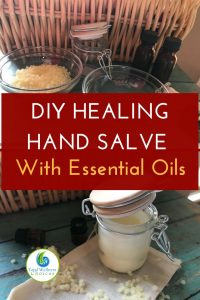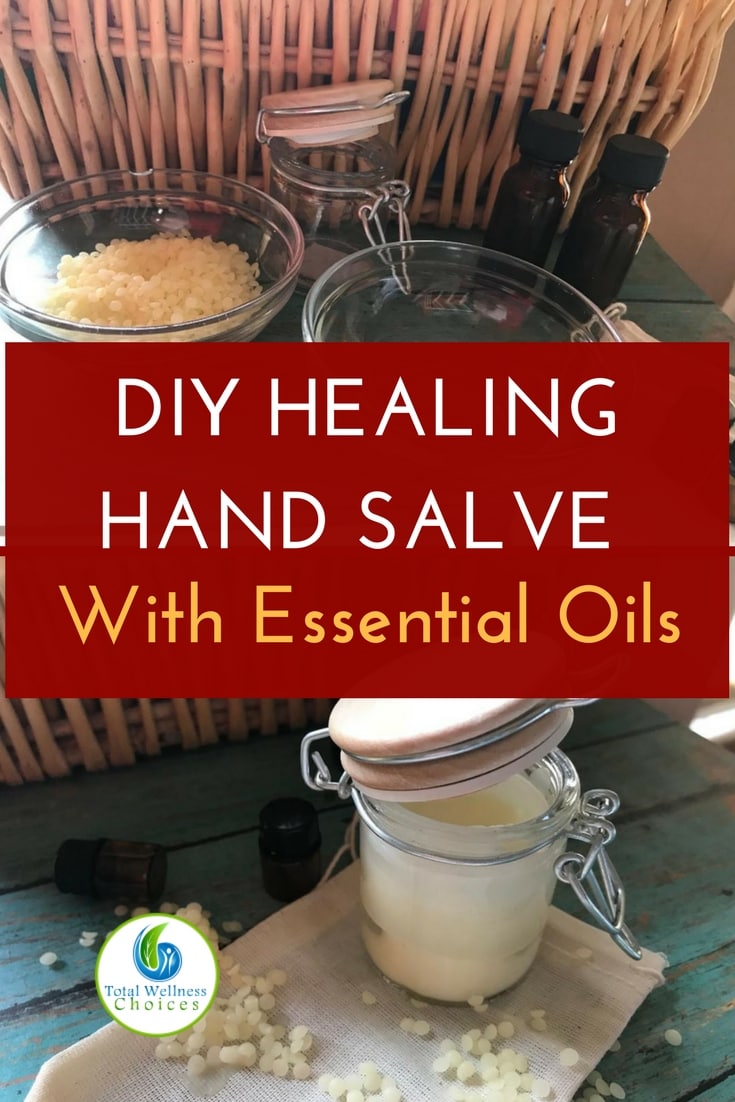 You see, my hands get so dry sometimes that I look at them and wonder, "whose hands are these?"
This is because I constantly wash my hands, which as you know causes dryness. Oh yeah, I know, I'm a self-confessed germaphobe lol!
What helps keep my hands moisturized and soft is my homemade hand salve. In fact, it is a lifesaver, especially in the winter months.
Winter days bring more than just cozy fires, snow days, and rosy cheeks. Between the crisp air chapping our skin, and the heat of our homes drying it out, winter wreaks complete havoc on our hands.
But there is a perfect healing solution – my healing hand salve! This salve works as an emollient that smoothes rough spots and seals in moisture tending to, and healing cracked and chapped areas.
And it is made with all natural, non-toxic ingredients. So you don't have to worry about harmful chemicals seeping into your bloodstream through your skin.
DIY Hand Salve – Ingredients
Beeswax
This is the magic ingredient in my hand healing salve. It is a waxy substance produced by honeybees.
Beeswax creates a protective coating on the skin that is almost like wearing gloves. By so doing, it protects your hands from the elements even as it holds moisture in and prevents dryness.
Better still unlike most other emollients such as mineral oil, beeswax does not clog your pores.
Beeswax also contains anti-inflammatory, antiviral, and antibacterial properties, which helps to repair damaged skin.
Shea Butter
Shea butter contains vitamins and other nutrients that nourish and moisturize the skin. It also has anti-inflammatory properties that soothe and heal dry cracked hands. Its anti-aging properties help to reduce wrinkles.
Sweet Almond Oil
This is mild hypoallergenic oil that is easily absorbed into the skin. It is great for sensitive skin, an amazing moisturizer and helps protect your skin from the damage caused by UV rays of the sun.
Vitamin E
This is rich in antioxidants that inhibit free radicals that cause aging, hence, it helps to reduce the appearance of wrinkles and makes your skin look youthful.
Lavender Essential Oil
I like adding lavender essential oil to my DIY hand salve because it soothes irritation and inflammation. It also helps to heal damaged skin.
Lemongrass EO
It has skin antiseptic, astringent and healing properties that help to heal the skin and make it glow.
These ingredients in this diy hand salve work together effectively in healing dry cracked skin and brittle nails.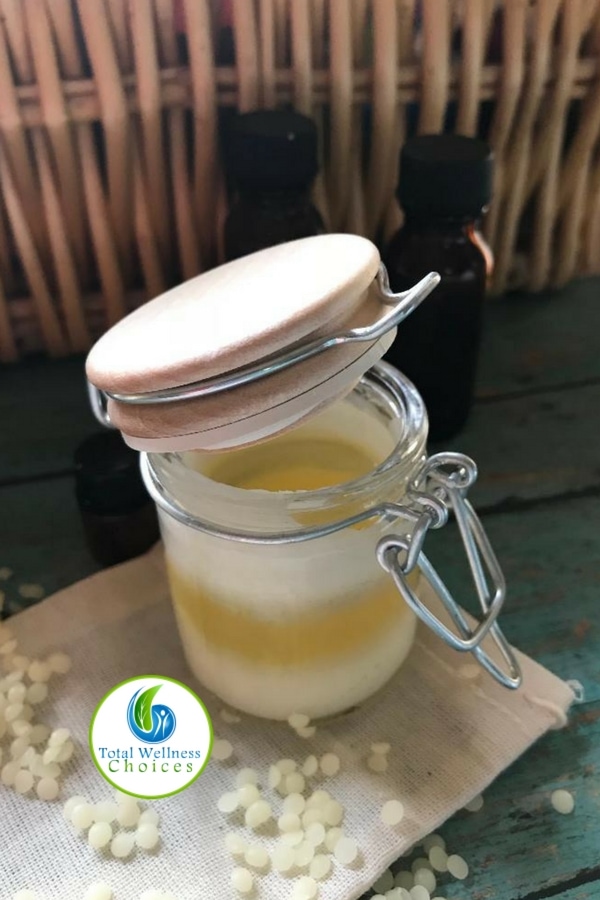 Homemade Hand Salve Recipe (Original Recipe)
This original recipe makes a very hard salve. If you would like one that is easier to work with, and makes a larger quantity, follow my revised recipe below.
This recipe makes approximately 2 ounces salve.
What you'll need:
---
Homemade Hand Salve Recipe (Revised Recipe)
For this revised recipe I chose to weigh the main ingredients. I have found that weighing ingredients can be more accurate for many DIY recipes such as this one.
I also increased the amount of ingredients and decreased the percentage of beeswax used in the recipe. I found it made the recipe easier to work. It is still a hard salve, but is not as hard as the original recipe.
This recipe makes approximately 3 1/2 ounces.
What you'll need:
Instructions
Melt the beeswax in a glass bowl in microwave
When melted, remove and add the shea butter, sweet almond oil, and vitamin E oil.
Stir until well combined.  Reheat in microwave a few seconds if needed.
Add the essential oils while the mixture is still melted and lukewarm. (Some essential oils are volatile and will evaporate in hot liquids)
While your mixture is still liquid, carefully pour the salve into clean containers.
Let cool completely before adding the lid.
Label and store.
This salve is quite thick and using after each hand wash will provide the most benefits. The greasy feeling of the salve will quickly absorb into your skin as you rub your hands together.
Your hands will start looking and feeling better in no time, but using the homemade natural hand cream on a regular basis will help prevent skin from drying and chapping again. So be prepared to have it on hand always especially in winter months!
Safety First When Using Essential Oils
If you have never used a certain essential oil it is important to do a skin patch test prior to topically using! See my sections on topical use and other essential oil safety concerns:
Are you battling with dry cracked heels? You may want to read Homemade Dry Cracked Heels Remedy (Salve)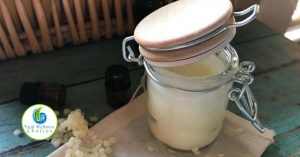 These statements have not been evaluated by the Food and Drug Administration. This article is for educational and informational purposes only and does not intend to diagnose, treat, cure, or prevent any disease or health condition. It is always recommended that you seek the advise of your private medical doctor.