This post may contain affiliate links. I may be compensated if you make a purchase through a link on this page.
Enhance Your Mood with these Essential Oils that Help with Depression!
Finding essential oils that help with depression can help lift up your mood and get you out of the blues! So we will be discussing some of the best essential oil for depression in today's post.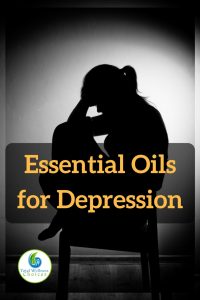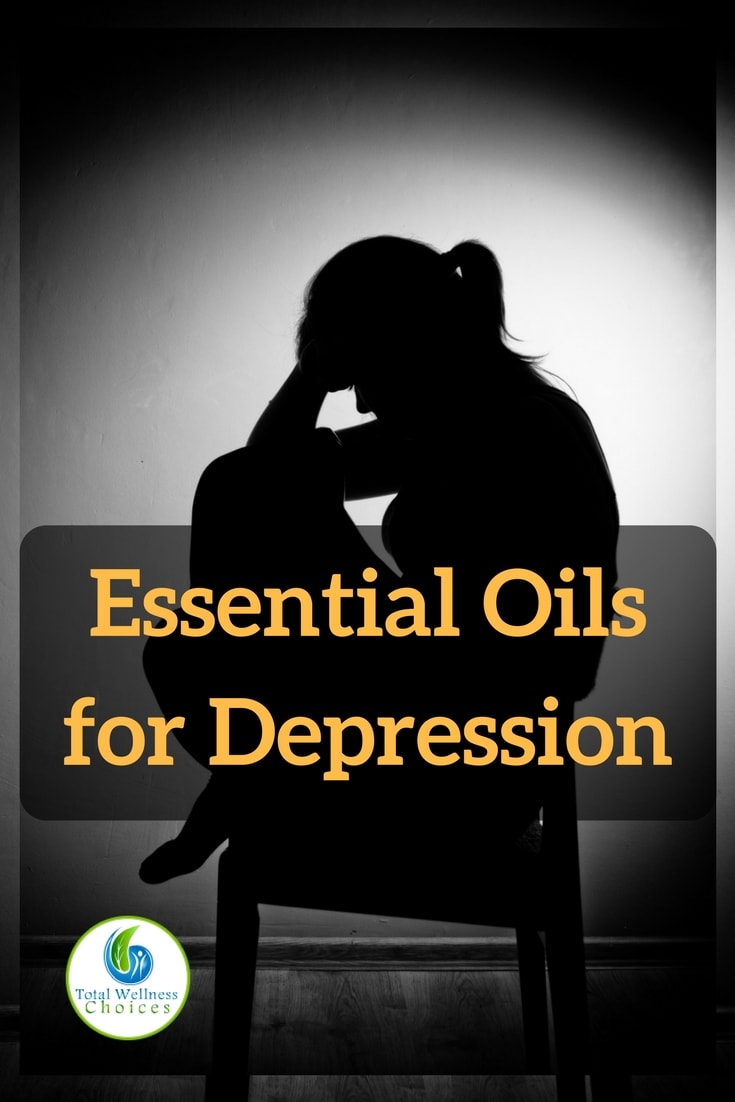 There are over 300 million people suffer from depression worldwide. And it really can have a devastating impact on sufferers as well as their families.
Almost everyone experiences situational depression or that feeling of being low at some point of time. Considering the stress of the modern-day life, it is inevitable that people would struggle to cope.
Although there are plenty of pharma drugs available for treating depression, stress and anxiety, they can be very powerful and may possibly cause dependency and harmful side effects.
Even though essential oils can be helpful for alleviating depression, any kind of severe anxiety and depression may require professional diagnosis and treatment.
Why Use Essential Oils for Depression?
Unlike medicines, essential oils are not addictive and don't normally have harmful side effects (as long as they're used the right way). Although medication may be needed in certain cases, if you are just feeling a bit gloomy, you may want to use essential oils instead of medicines.
5 Best Essential Oils that Help with Depression
#1. Lavender
The earthy and floral fragrance of lavender oil has for long been known for its calming ability. Research has also revealed that lavender can help improve mood, relieve anxiety and reduce stress.
Lavender is one of the most versatile essential oils and my favorite. Honestly it is my "go to" oil for a lot of stuff and the one EO I suggest everyone should have in their home.
Lavender's calming and relaxing effects make it a great essential oil for sleep. And we all know that getting a good night's sleep is vital for combating depression, stress and anxiety.
#2. Wild Ginger
Wild ginger is one of the best mood enhancing essential oils. Its stimulating aroma inhibits the stress hormones, helps you relax and boosts your mood.
Whenever you start feeling down, just take a whiff of wild ginger and experience its uplifting effect.
#3. Bergamot
Bergamot oil's citrus scent is well known for its calming and uplifting ability. A 2013 study showed that bergamot oil significantly reduced the anxiety levels of patients that were about to undergo surgery.
Although anxiety and depression are two different disorders, they are actually connected with each other. Truth is, depression can lead to anxiety and vice versa.
Bergamot essential oil may also help reduce the release of stress hormones hormones in your body, making it beneficial for alleviating anxiety and depression.
#4. Chamomile
Chamomile is quite popular because of chamomile tea, which has a sedative effect on the body. I drink chamomile tea any time I find it difficult to fall asleep at night…. and it works like a "charm"!
It has soothing effect that helps to calm anxiety and stress. Its uplifting properties also help to alleviate depression.
#5. Rose  
I love rose…. I mean who doesn't. Its beautiful aroma is both soothing and uplifting! A wiff of rose essential oil will bring smiles to your face and get you out of the "dumps".
Rose Essential Oil Diffuser Blend Recipe
Diffuse before bed and wake up refreshed and energized to embrace the dawn of a new day.
URPOWER 2nd Version Essential Oil Diffuser 100 ml Cool Mist Humidifier
Other essential oils that can be helpful for depression and anxiety are Ylang Ylang essential and frankincense.
How to Use Essential Oils for Depression?
There are several different ways in which you can use essential oils for depression and anxiety and they include:
Diffuser:  Diffusing these oils at night before sleep can work as a stress-buster and improve the quality of your sleep. Thus helping you wake up in the morning, well rested, energized and uplifted.
Take a long wiff: You can even inhale the vapor of essential oils direct from the bottle. Or you can add a drop in your palm, rub together and cup over your nose.
Massage: You can opt for a massage with these essential oils, after blending them with carrier oil like grapeseed oil, coconut or almond oil.
Relaxing Bath: Add 5 to 10 drops of any of these essential oils (mixed with 2 to 3 teaspoons of carrier oil) into your warm bath water and relax in the tub for 20-30 minutes!
Roller Blend: Add two or more of the essential oils that help with depression to a roller bottle and top off with carrier oil
Diffuser Necklace: Add a few drops of any of the oils on this necklace. This helps you enjoy the benefits of aromatherapy any where you are.
2PCS Aromatherapy Essential Oil Diffuser Necklace Two Patterns Pendant Locket Jewelry,23.6
HOUSWEETY Aromatherapy Essential Oil Diffuser Necklace-Stainless Steel Tree of Life Locket
Roller Blend Recipe for Depression
Directions
Add essential oils to the roller bottle and fill up with FCO. Apply on the back of your neck when needed!
Safety First When Using Essential Oils
If you have never used a certain essential oil it is important to do a skin patch test prior to topically using! See my sections on topical use and other essential oil safety concerns:
Conclusion
Anyone who's experienced depression, no matter how mild, knows pretty well how it can impact overall quality of life. Essential oils can help you overcome the blues, without experiencing the harmful effects of medicines. However, you should always consult with your doctor for properly diagnosis and professional help.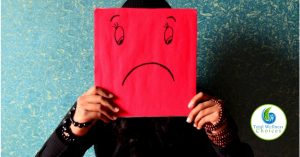 These statements have not been evaluated by the Food and Drug Administration. This article is for educational and informational purposes only and does not intend to diagnose or treat any disease. It is always recommended that you seek the advise of your private medical doctor.