This post may contain affiliate links. I may be compensated if you make a purchase through a link on this page.
DIY Body Oil Recipe with Lavender Essential Oil for Healthy Hydrated Skin!
I love this diy body oil recipe with lavender essential oil and I hope you will too. It's hydrating and helps to make your skin feel softer and look smoother.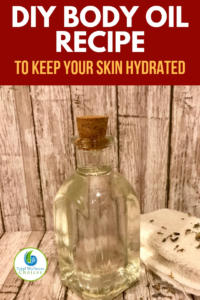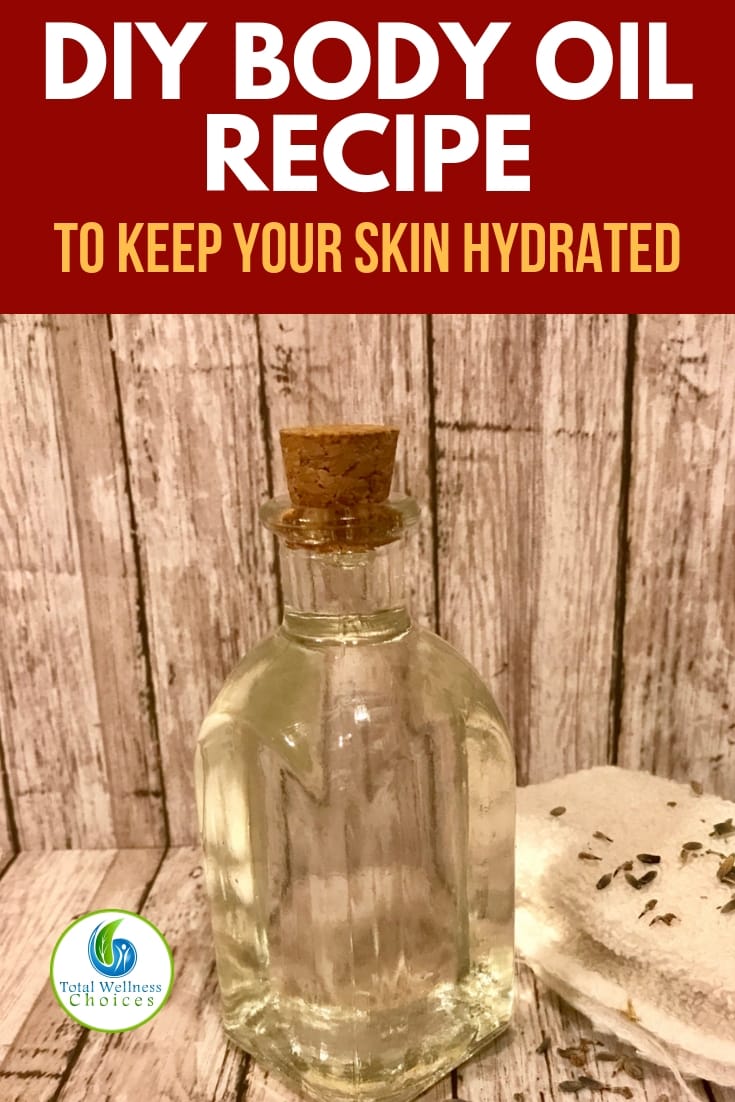 The weather is changing, and we will soon be turning on the heat. I'm already dreading turning on the heat in my house because I always wake up to itchy skin when I do.
Why is it that as soon as there is a chill in the air, we automatically stock up on the spice-scented fragrances, pull out the cardigans, and turn on the heat?
For me, it is all about the warmth, homey ambiance; the coming home after a chilly day to a warm, inviting house. Which by the way I love, just not the itchy, dry skin attached to the season.
DIY Body Oil – My Favorite Moisturizer During the Cold Season!
I am a moisturizing person, but I have found during the colder months my usual body moisturizer isn't as effective.
I am still left with dry, itchy skin due to a combination of hotter showers, house heat, and the chilly outside winds.
And in the Fall and Winter months, we tend to lean more toward clothes made from heavier materials, even wools, which is a significant cause for skin chaffing.
But I do have a way to help, my homemade body oil with lavender essential oil.
That's right, by using body oil instead of your usual lotions and moisturizers you will cut down on the itchy, dry skin and help to maintain silky skin.
Retaining water is the number one way to keep our skin healthy.
And by using oils instead of lotions, our water loss is kept to a small amount due to the sealing properties that the oils contain when applied to our skin.
The Coconut oil works as a natural sealing agent while hydrating the skin, while the Lavender essential oil allows for a calming sensation.
Tea tree oil is used in this recipe mainly for its antibacterial agents.
Since applying the oil works best while your skin is still damp from the shower, I leave some of my oil in the bathroom, which can allow bacteria to grow from the warm, moist air.
To keep exposure low from moisture I usually put some in a 2 oz amber PET plastic bottle with disc top lid which I leave in the bathroom. The larger bottle is kept in a dry, cool cabinet elsewhere.
By adding tea tree oil, it also helps retard bacterial growth. (I don't rely on this totally!)
Vitamin E oil improves elasticity and fights premature aging. So, it is a perfect addition to this lavender-coconut body oil.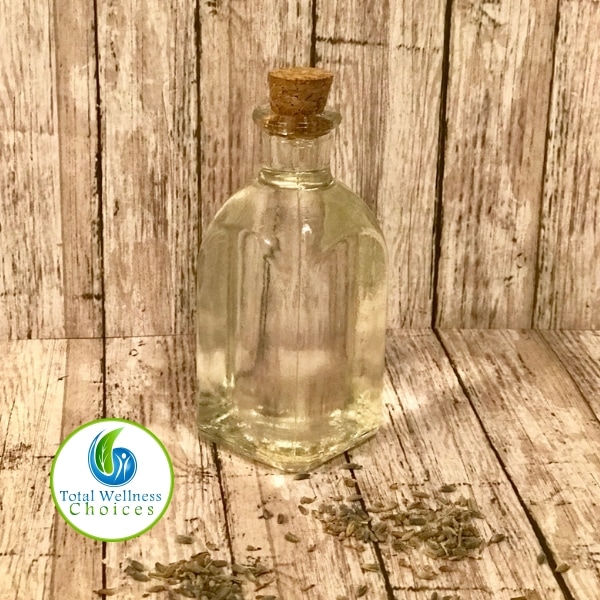 DIY Body Oil Recipe
Making Body Oil – What You Need

*you may include dried lavender if you prefer, but not required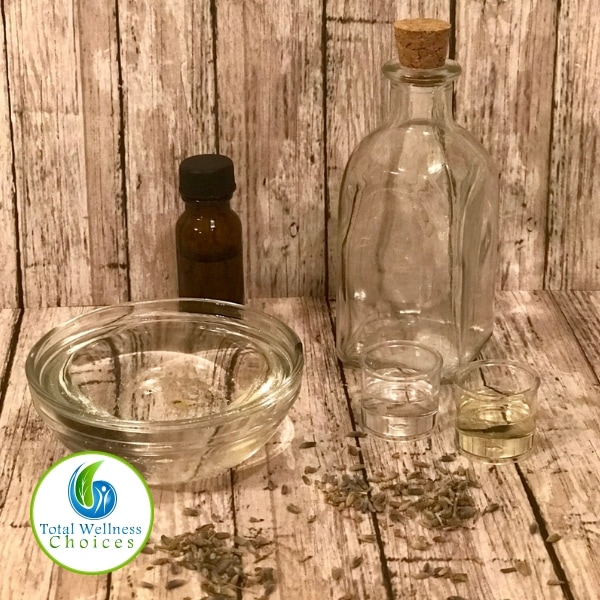 Benefits of Ingredients
Coconut oil is a natural hydrator and moisturizer for the skin
Tea tree oil contains antibacterial agents to help prevent bacterial growth. It is still imperative to keep water out of your mix to help prevent bacteria growth!
Vitamin E oil is a natural antioxidant that fights premature aging and helps boost skin elasticity
Lavender essential oil provides calming properties to help keep the body relaxed
Directions
Add the fractionated coconut oil into a mixing cup
Next, add in your tea tree oil and vitamin E oil to the coconut oil.
Add in the essential oil and stir well till all the oils are combined
Pour oil into a clean container and place lid.
If you have a small amount left over that is a perfect excuse to indulge yourself right away!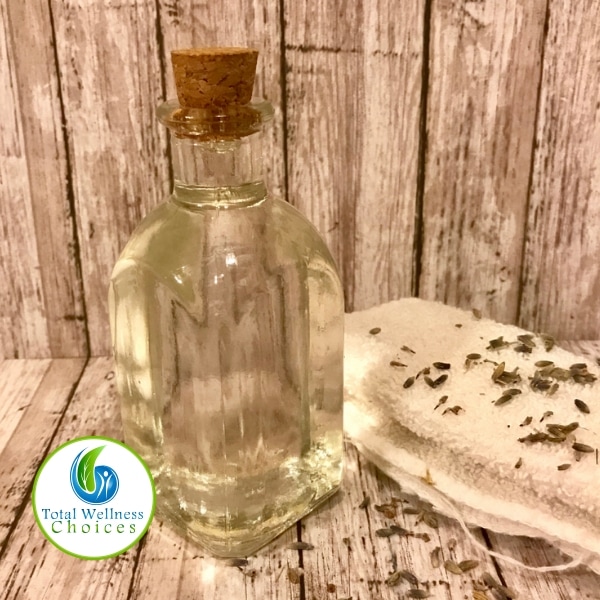 How to Use
This diy body oil is wonderful to use after shower while your skin is still moist. Gently massage the oils onto your skin.
It is perfect to use after using this Vanilla-Patchouli Bath Salts or Clove and Cinnamon Sugar Scrub. For best results use twice a day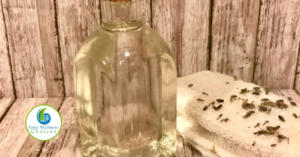 These statements have not been evaluated by the Food and Drug Administration. This article is for educational and informational purposes only and does not intend to diagnose, treat, cure, or prevent any disease or health condition. It is always recommended that you seek the advise of your private medical doctor.