This post may contain affiliate links. I may be compensated if you make a purchase through a link on this page.
How to Make a Moisturizing Lip Balm for Dry Chapped Lips!
Lip balms are an essential necessity for me, especially in the cooler months when the air is crisp. And this homemade lip balm for dry chapped lips made with orange and ginger essential oils is one of my favorites.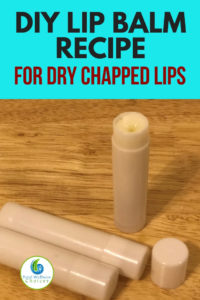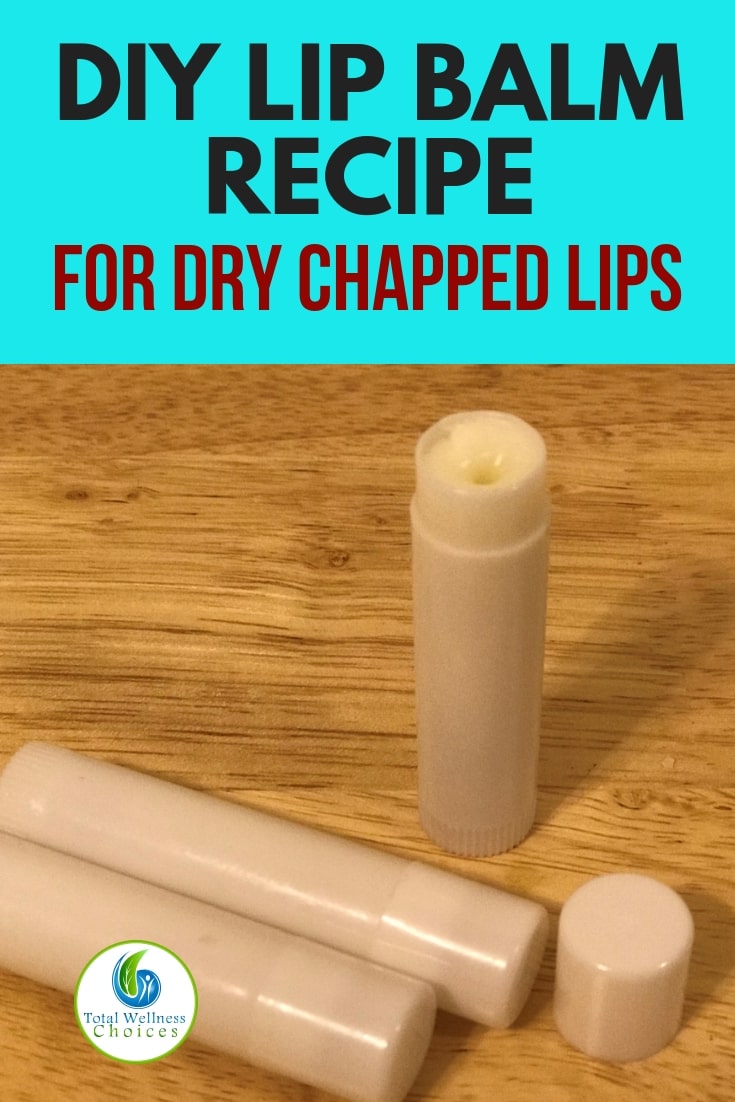 My lips become dry and cracked leaving me in constant agony.
But this moisturizing lip balm not only helps with the dryness but it also helps maintain healthy lips preventing cracking.
Unlike all those chemical laden lip balms, this diy lip balm for dry chapped lips provides nourishment and hydration without the adverse side effects.
It leaves your lips silky smooth and protects them from extreme conditions.
This lip treatment balm contains beeswax, coconut oil, shea butter, vitamin e oil, orange essential oil and ginger essential oil which are all-natural ingredients, which provide healing and protecting effects.
Why I Used these Ingredients
Beeswax is a natural wax produced by honey bees of the genus Apis. It contains emulsifiers that are all-natural, which in return helps retain moisture in the skin. This is especially helpful for dry and chapped lips.
Coconut oil is an edible oil extracted from the kernel or meat of mature coconuts harvested from the coconut palm. It works well in lip treatments because of its conditioning properties.
Coconut oil is also a natural moisturizing agent, which keeps the lips well hydrated and prevents them from cracking and bleeding.
Shea butter is a fat extracted from the nut of the African shea tree. I  always use raw unrefined shea butter because its healing properties are still intact.
Shea butter is an excellent ingredient for chapped lips because it helps prevent dry lips by creating a moisture barrier.  Shea butter may also be useful in protecting the delicate skin of the lips from the sun.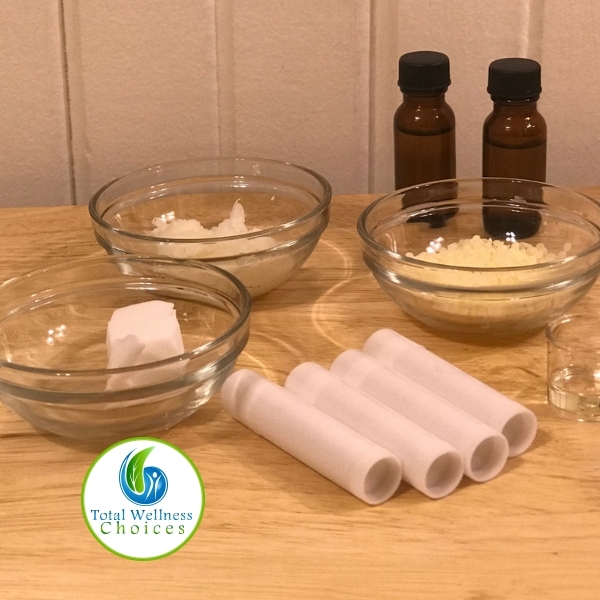 I use Vitamin E oil in this lip treatment recipe mainly because of its ability to produce a longer shelf life.
No one wants their lip balm turning rancid before it is used up. It also has anti-aging effects and soothes and heals dry skin.
Orange essential oil is produced by cells within the rind of orange fruit and is used to boost the immune system and helps with colds sores. It also gives this lip balm a very nice scent.
Ginger essential oil is from a flowering plant and its root is widely used as a spice and can aid in digestion. Ginger essential oil is popular for its preservation and flavoring capabilities.
Homemade Lip Balm Recipe for Dry Chapped Lips
Ingredients/What You Need for this DIY Lip Balm for Chapped Lips

* This recipe will make appx 6, 1 oz containers or tubes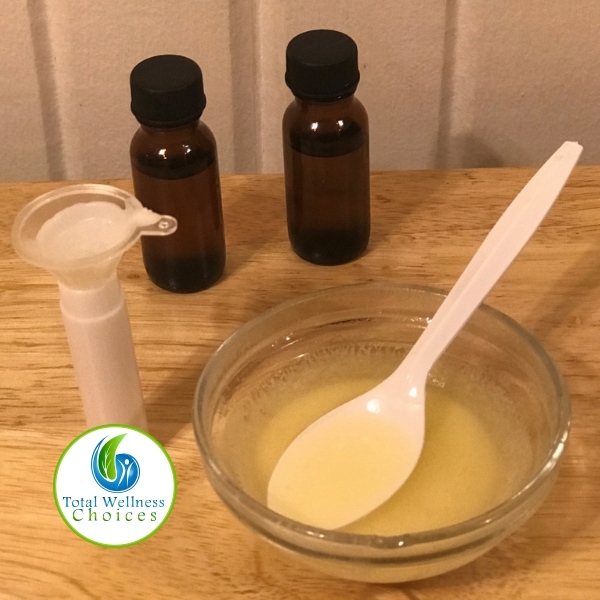 Directions
Melt your beeswax in a glass bowl in the microwave until liquid. (this process will take appx 10 minutes) (I like to use a small glass bowl that I can use only for beeswax products due to the waxy residue that it leaves behind)
Add in your solid coconut oil, and shea butter to the melted beeswax and stir until completely mixed with the melted beeswax
Add in the vitamin e and essential oils and stir very well
Slowly pour the mixture into your containers, careful not to splash the hot liquid on yourself. (I like to use a small funnel for this process or a medicine dropper that I can throw away)
Let your balm cool and solidify
Once it has cooled, your homemade lip balm for dry chapped lips is ready to use! Use as many times a day as needed to start the healing process of your dry, chapped lips.
Related: DIY Natural Lip Balm