This post may contain affiliate links. I may be compensated if you make a purchase through a link on this page.
Discover the Best Essential Oils for Fibromyalgia Pain Relief!
If you are looking for essential oils for fibromyalgia pain, then stick with me. You will know the best going best essential oils that relieve fibromyalgia pain by the time you finish reading this post.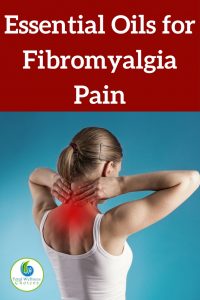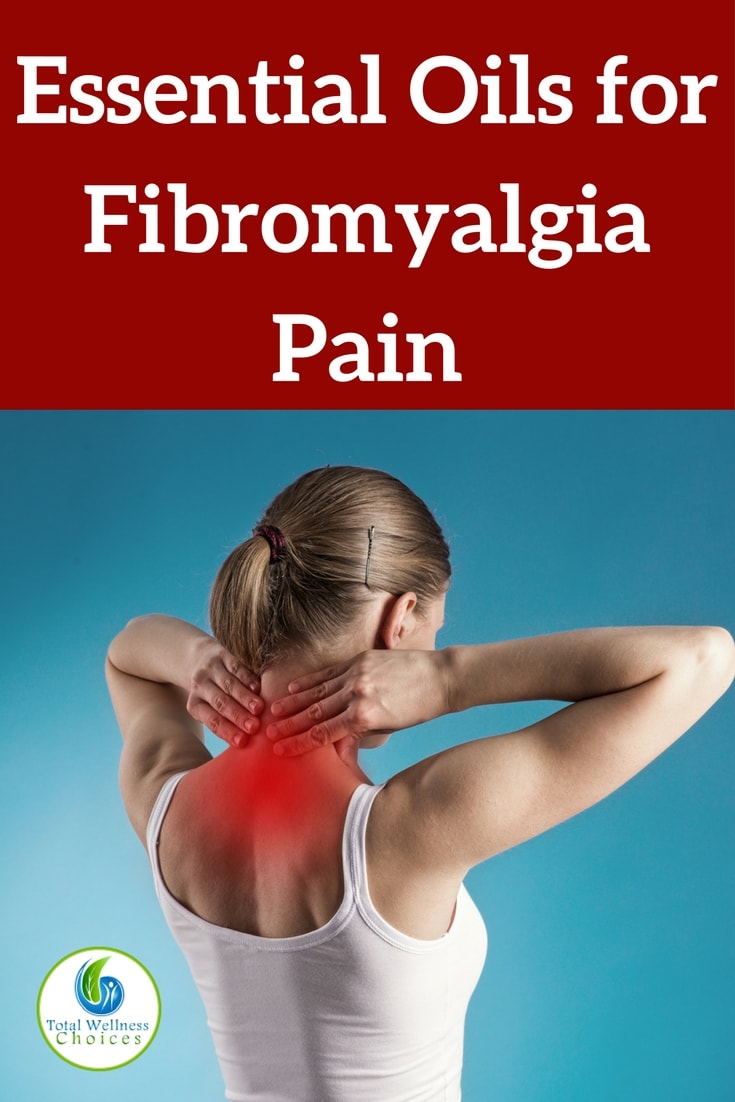 Fibromyalgia is a health condition that affects the muscles and soft tissue. Those who suffer from fibromyalgia experience chronic pain in the muscles and other tender spots.
In fact it causes widespread pain all over the body.
Fibromyalgia can be very frustrating because it is very difficult to diagnose. This is because it has similar symptoms as various other diseases.
The pain associated with this disorder is very debilitating and can interfere with basic daily activities. However, there are medications that can help relieve the pain.
Unfortunately these medications also have adverse side effects, leading people to seek natural alternatives. Thankfully, you can find relief by using essential oils for fibromyalgia pain.
Symptoms of Fibromyalgia include:
Even though chronic pain is the most common symptom of fibromyalgia, there are many other symptoms.
The symptoms include:
Chronic muscle pain
Fatigue
Sleep problem
Brain fog
Abdominal pain, bloating and other gastrointestinal problems
Headaches
Tenderness in the face and jaw
Stiffness in the joints
Numbness or tingling in the face, arms, hands, legs, or feet
Depression
Safety First When Using Essential Oils
If you have never used a certain essential oil it is important to do a skin patch test prior to topically using! See my sections on topical use and other essential oil safety concerns:
Essential Oils for Fibromyalgia Pain
#1. Lavender – Lavender has calming and relaxing effects. Its analgesic and anti-inflammatory properties make it an effective pain reliever for fibromyalgia sufferers.
#2. Sweet marjoram – Warm and soothing, Marjoram contains antispasmodic properties that are helpful for relieving muscle spasms and joint pain. It is also beneficial for combating fatigue.
#3. Juniper – Stimulates the mind, calms the nerves and relaxes the muscles, making it a great essential oil for fibromyalgia pain. You can use it topically or in bath water.
#4. Rosemary – Refreshing and uplifting EO, rich in anti-inflammatory and analgesic properties that make it beneficial in relieving pain.
#5. Clary Sage – Has antiseptic, anti-spasmodic, astringent, sedative, anti-depressant properties. These are synergistic qualities that are quite beneficial for people with fibromyalgia.
#6. Eucalyptus – Not only does Eucalyptus oil have powerful anti-inflammatory properties, but it also boosts circulation and blood flow. This is very helpful in alleviating stiffness, numbness and pain.
#7. Black pepper – Warming, boosts circulation, thus great for relieving stiffness, muscle aches and pains associated with fibromyalgia.
#8. Helichrysum – One of the best essential oils for fibromyalgia pain, Helichrysum contains antioxidants and anti-inflammatory properties. Hence, it improves circulation and reduces inflammation, swelling and pain.
#9. Peppermint – An uplifting and refreshing essential oil, peppermint is helpful for relieving mental and physical fatigue. Its anti-inflammatory properties also help to alleviate fibromyalgia pain. You can also use it for arthritis pain relief.
#10. Ginger – A natural pain killer, ginger essential oil has anti-inflammatory properties that help to reduce the pains caused by fibromyalgia. It also helps in relieving muscle ache and spasm.
Essential Oil Recipes for Fibromyalgia
Fibromyalgia Roller Blend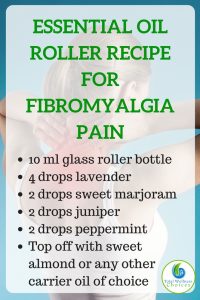 Direction:
Add the essential oils into the roller bottle, top up with sweet almond oil, cover and shake well. Use to massage any part of your body at any time.
Bath Blend
Directions:
Mix the essential oils and sweet almond oil and add to warm bath water ( run the water first before adding the essential oils). Soak in the bath for 20-30 minutes.
Be careful getting out of tub as oil can make is slippery!
Pain Balm
Directions:
Gently heat the beeswax and coconut oil in a double boiler
Remove from heat when everything has melted and add the essential oils
Pour the mixture into clean containers
Allow to cool and solidify before use
4 oz Metal Steel Tin Flat Container with Tight Sealed Twist Screwtop Cover (6 pack) + Labels
10pcs Aluminum Balm Nail Art Cosmetic Cream Make Up Pot Lip Jar Tin Case Container
Other Tips on How to Manage Fibromyalgia Pain
i) Exercise – Exercise can help relieve pain and fatigue associated with fibromyalgia. 20-30 min exercise, 2-3 time a week is enough. Walking and swimming are great! Resistance and balance exercises can also be very helpful in boosting your strength and general fitness.
ii) Improve Sleep Quality – Fibromyalgia can cause insomnia, however improving the quality of sleep you get every night can help with fibromyalgia pain. You can use these essential oils for a better night sleep.
iii) Reduce Stress – Stress and anxiety tend to make fibromyalgia pain worse. Adopting a more positive attitude to life will help reduce your stress level. You can also use essential oils to relieve stress and anxiety. Here are the best essential oils for anxiety and stress relief.
iv) Anti-inflammatory Diet – Pay attention to your diet and ensure that you get enough of all the necessary nutrients your body needs to function optimally. Ensure that you eat a lot of anti-inflammatory foods to help reduce inflammation in your body.
People with fibromyalgia also tend to have low level of Vitamin D. You may want to opt for Vitamin D supplementation if you find out you in that situation.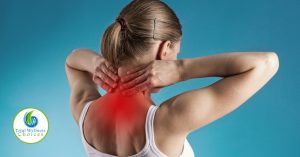 These statements have not been evaluated by the Food and Drug Administration. This article is for educational and informational purposes only and does not intend to diagnose, treat, cure, or prevent any disease or health condition. It is always recommended that you seek the advise of your private medical doctor.