This post may contain affiliate links. I may be compensated if you make a purchase through a link on this page.
Some of these Best Natural Home Remedies for Toenail Fungus May Surprise You!
Finding the best natural home remedies for toenail fungus can help you deal with this unsightly nail infection effectively without resorting to toxic drugs.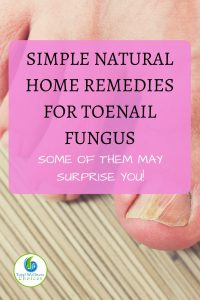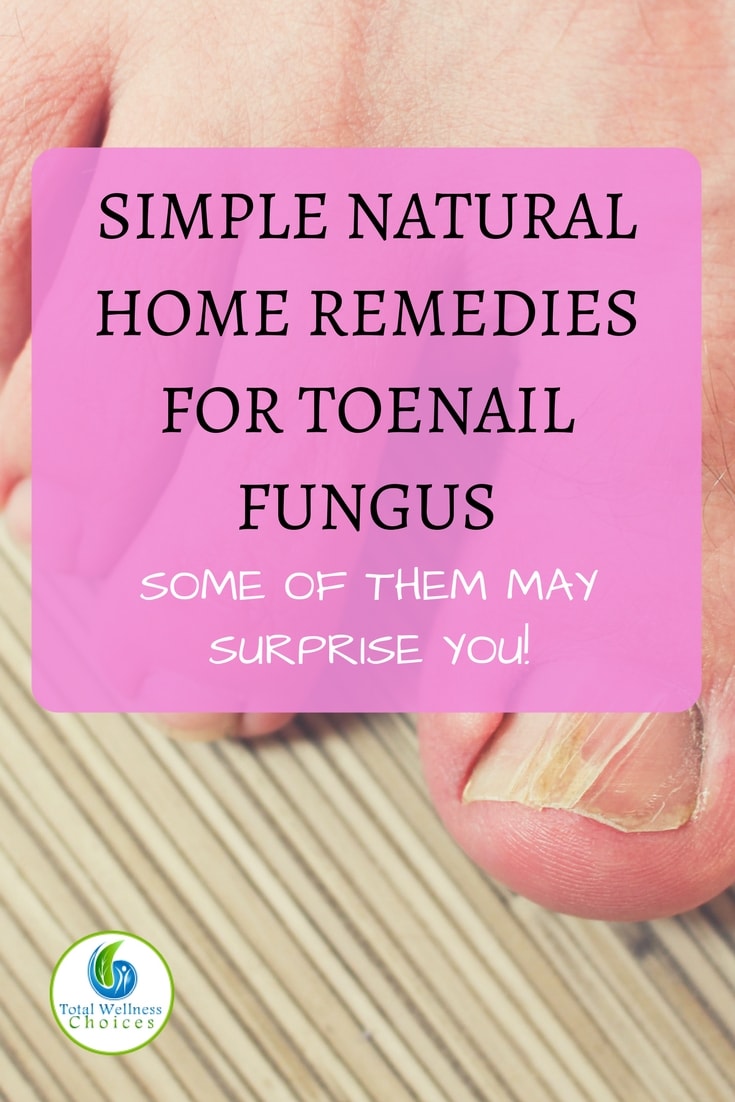 Toenail fungus is quite an embarrassing malady. It means keeping your toes covered whenever you are in public so that the yellowing is not revealed.
However, that isn't good for healing your nails and that's probably why you are looking for natural home remedies for toenail fungus.
We know you want to treat your toenails with the utmost care and to do so in as natural a way as possible.
So, we have some great suggestions for you in the paragraphs that follow.
1. White Vinegar
White vinegar has anti-fungal properties that help with toenail fungus. Pour 1 part of white vinegar to 2 parts of warm water into a basin. Soak your feet in the water for about 10 – 20 minutes, then dry your feet.
You can do this twice a day for about 1 – 2 months.
2. Coconut Oil
Coconut oil is such versatile oil and I use it for a lot of things, including relieving constipation. It is rich in medium chain fatty acids, one of which is Caprylic acid.
This fatty acid has the ability to penetrate the protective wall of the fungi cells. Breaking the protective barrier makes the fungi vulnerable and easier to destroy.
Just apply coconut oil to the affected area and leave on for about 30 minutes.
Nutiva Organic Coconut Oil, Virgin, 78 Ounce
Carrington Farms Organic Extra Virgin Coconut Oil, 54 Ounce
Viva NaturalsThe Finest Organic Extra Virgin Coconut Oil, 16 oz
3. Lemon Juice for Toenail Fungus

Lemon juice has anti-fungal and antiseptic qualities as well. The citric acid helps keep the toenail fungus from spreading.
So, apply some fresh lemon juice to the infected nails and leave it on for 30 minutes or so before you rinse it off with warm water. Do this a few times each day for about a month.
4. Baking Soda and Borax
Baking soda and borax (Sodium Borate) have anti-fungal Properties. Mix equal parts of the two ingredients with water to form a paste. Then rub the paste on the affected area. You can repeat this a couple times a day until the infection clears off.
5. Pau D'arco Tea
Studies show that pau d'arco tea is rich in anti-fungal compounds that help to fight toenail fungus. Infuse pau d'arco tea bags and pour in a basin. Soak your feet in the infused tea for 20 minutes.
To add more punch, you can also drink the tea to help clear the fungal infection from the inside.
Traditional Medicinals Pau d Arco Tea – 16 Bags
Alvita Teas Pau D' Arco Herbal Tea Bags, 24 Count
NOW Foods Paud'arco Tea, 24-Bags
6. Garlic Oil
Garlic is made up of some anti-fungal compounds that are useful in the natural treatment of toenail fungus. Things like allicin and ajoene are found in garlic.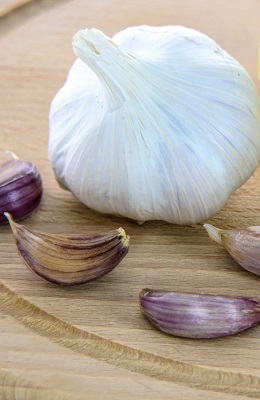 When you mix garlic oil with an equal percentage of white vinegar, you can begin applying the mixture to the infected toenails.
I suggest bandaging the nail after application. Let the bandage and mix sit for roughly two hours. Do this daily until you see that the fungus has cleared.
Garlic oil can be made by frying two crushed cloves in two tablespoons of olive oil. Strain the oil afterward.
And, if you would rather not utilize garlic in its oil form, you can ingest it. Consider eating one or two crushed cloves each day. Your breath won't be the only thing that is scary. The fungus will want to get out of there too.
Essential Oil as Effective Natural Home Remedies for Toenail Fungus

I have previously expounded upon the anti-fungal and antibacterial benefits associated with fighting toenail fungus with tea tree essential oil.
But there are many essential oils that deserve accolades and explanation as well.
These additional essential oils have their own boast worthy benefits and should certainly be considered whenever you are trying to eliminate toenail fungus naturally.
Safety First When Using Essential Oils
If you have never used a certain essential oil it is important to do a skin patch test prior to topically using! See my sections on topical use and other essential oil safety concerns:
7. Oil of Oregano for Toenail Fungus

Plant Therapy Oregano (Origanum) Essential Oil. 100% Pure, Undiluted, Therapeutic Grade. 10 ml
This essential oil is well known for its anti-parasitic, antiviral, antiseptic, analgesic, anti-fungal, and antibacterial qualities.
It is certainly an effective natural remedy for the fungus associated with toenails.
If you choose to utilize this essential oil, I recommend mixing it with olive oil.
You can add two drops of oregano essential oil to one teaspoon of olive oil.
Then apply it to the affected toenails and leave it on for thirty minutes.
You can rinse and dry your toes after and then be sure to continue the process once or twice every day for about three weeks. You should see some positive results in that amount of time.
8. Lavender Essential Oil
Radha Beauty Lavender Essential Oil 4 Oz – 100% Pure & Natural Therapeutic Grade
Lavender oil is particularly beneficial for fighting infections and preventing skin irritations.
It happens to be the most utilized essential oil worldwide. And has been in use for over 2500 years according to ancient texts.
Mary may have used it to anoint Jesus, as some suggest spikenard was made from this oil. It has anti-oxidant, antimicrobial, anti-inflammatory, and antibacterial properties, just to name a few.
Using lavender essential oil to combat toenail fungus is safe and effective. It is recommended that you mix lavender with tea tree oil to get the best benefits.
Mix five drops of each (dilute with carrier oil) and then apply the mixture using a cotton ball. I suggest placing the mixture under the top edge of the toenail for the best results.
Leave this on the nail, and the surrounding areas, for about ten minutes then rinse and dry thoroughly. Do this two or three times daily.
9. Orange Essential Oil
Toenail fungus is essentially an infection. Orange essential oil can offer the anti-fungal properties needed to treat your infected toenails.
NOW Solutions Orange Essential Oil, 4-Ounce
Keep in mind though, that orange oil has been known to cause side effects and allergic reactions. Make sure you test some on a small spot of skin before you start the application of this remedy.
Consider utilizing a dropper to apply the essential oil under and on your toenails. Sensitive skin should be treated carefully. I suggest diluting the orange oil with grape seed oil or another carrier oil.
Then you can leave the treatment on for 30 minutes. If you repeat this two or three time every day, then you should see significant improvement within a month or two.
The success of these natural home remedies for toenail fungus issues depends on how closely you follow the instructions.
You will need to use these natural home remedies for toenail fungus for a month or two in order to see the results you long for.
But, if you are patient and persistent, you will be able to get rid of your toenail fungus without using man-made chemicals. And, that's always a good idea.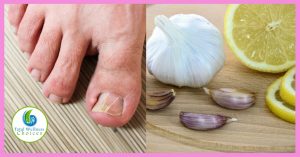 These statements have not been evaluated by the Food and Drug Administration. This article is for educational and informational purposes only and does not intend to diagnose or treat any disease. It is always recommended that you seek the advise of your private medical doctor.