This post may contain affiliate links. I may be compensated if you make a purchase through a link on this page.
Top Essential Oils for Skin Care to Make Your Skin Gorgeous!
Having a great skincare routine is a must. These best essential oils for skin care are a must to have on hand if you want a healthy gorgeous skin.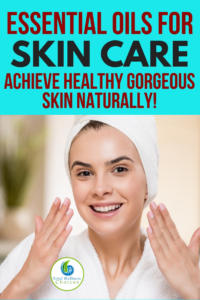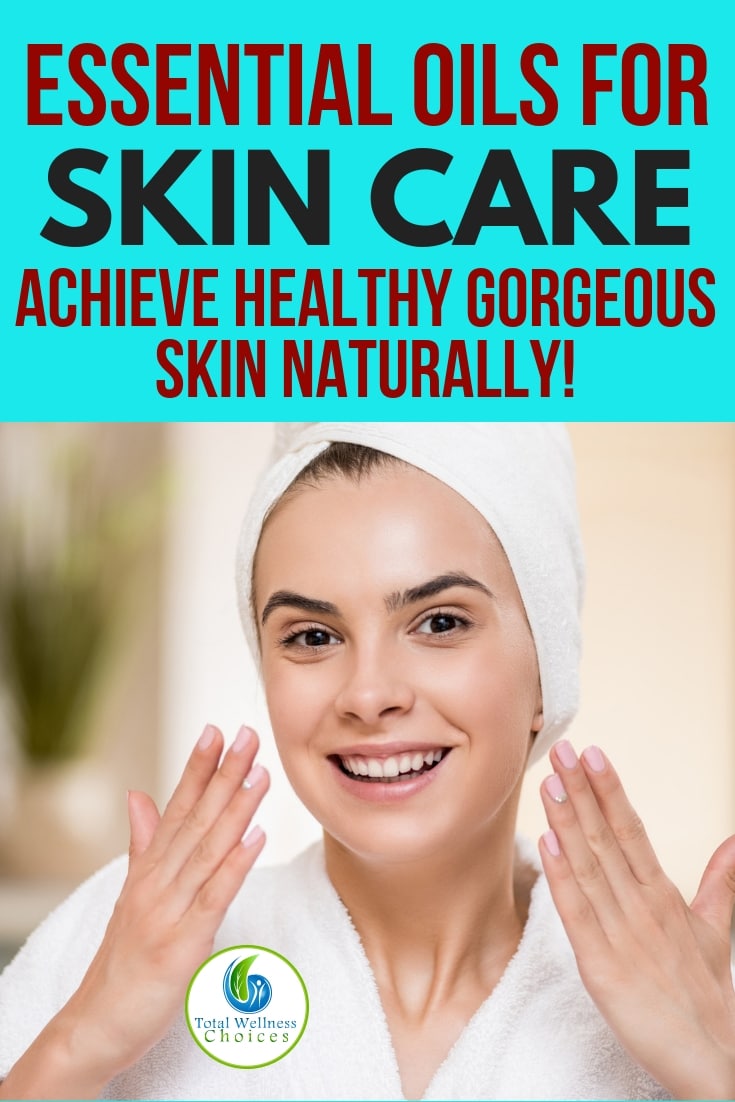 You can add these essential oils to your lotion/cream, or even make your own skincare products with them. I have spent tons of time creating homemade skin care items that include essential oils just for this reason. You will see links to some of these DIY skincare products further down below.
Best Essential Oils for Skin Care

Everyone has different skincare needs. Whether it is a few fine lines appearing, or the daily struggle with acne, essential oils can help tremendously. Using essential oils safely is a must.
I've talked before about how to dilute essential oils safely, and that works wonderfully when you are trying to use them for skin care.
I always recommend low dilution percentages for essential oils, especially when using in products that are applied on the face! Remember more does not mean better when it comes to essential oils!
Below I am sharing some of my favorite oils for common skin problems.
Best Essential Oils for Aging Skin
As we get older, more fine lines and wrinkles appear. While there is no magical fix for aging skin, you can help them look a bit less harsh. And using essential oils in your skincare routine is one of the best ways to revitalize aging skin naturally.
The oils listed below are great for mixing into your favorite carrier oil to apply topically.
A great way to make your skin look gorgeous is to exfoliate with body scrubs that contain essential oils. You can make your own body scrub using this diy sugar scrub recipe or this homemade salt scrub recipe. They are so easy to make and smell amazing too.
Best Essential Oils for Dry Skin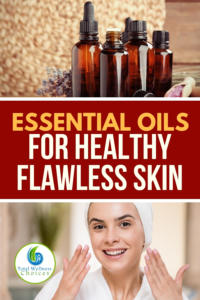 Dry skin is a result of a multitude of conditions or elements. Winter weather is often dryer and leaves your skin chapped. Another struggle with skin comes from genetics. Some of us have skin that tends to be naturally dry.
If that is your case, the oils below are great for use in a carrier oil, moisturizer or your homemade body butter.
This diy body oil is a perfect option for daily use. It is hydrating, has great oils for dry skin, and smells great. It's also a great option for your budget.
Don't forget to hydrate your lips using my diy lip balm recipe! And this homemade whipped body butter is a great option that can be adjusted with these essential oils to use as a full body moisturizer.
Best Essential Oils for Acne Prone Skin
Acne is so frustrating no matter your age. It can be caused by genetics, environmental conditions, and even food choices. The oils listed below are ideal to have on hand to help with acne.
Tea tree oil is the most popular essential oil for acne as it can help dry up the blemish quickly. However, there are other EOs that are also effective for acne.
Acne may be frustrating, but by using essential oils in your skincare routine, you can eliminate or at least minimize those breakouts. A drop or two in your moisturizer is an easy way to make your acne issue get better with little effort.
Best Essential Oils for Oily Skin
It can be tough to think about adding oil to the oily skin, but every skin needs some oil, no matter the skin type. You just need to use the right oils for your skin type.
Using a light carrier oil such as jojoba is a perfect way to help combat the acne. Just add 2-3 drops to your carrier oil and apply topically to the problem areas.
Using Essential Oils in Your Skincare Routine
It is true that healthy skin comes from the inside out. Starting inside with how you eat is a beginning, but you have to also care for the exterior. These essential oils for skin care are a great addition to your routine.
Like I said earlier, you can add them to your moisturizer for an easy daily use. You can also create your own homemade skin care creams as I shared above. There is a multitude of ways to add essential oils to your routine that are safe and effective for your skin care needs.
Safety First When Using Essential Oils
If you have never used a certain essential oil it is important to do a skin patch test prior to topically using! See my sections on topical use and other essential oil safety concerns:
These statements have not been evaluated by the Food and Drug Administration. This article is for educational and informational purposes only and does not intend to diagnose, treat, cure, or prevent any disease or health condition. It is always recommended that you seek the advise of your private medical doctor.