This post may contain affiliate links. I may be compensated if you make a purchase through a link on this page.
Hydrating Sheet Mask DIY Recipe Anyone Can Easily Make at Home!
Save money with this sheet mask DIY. Learn how to make a hydrating sheet mask at home with just four ingredients and for less than 10 cents per mask.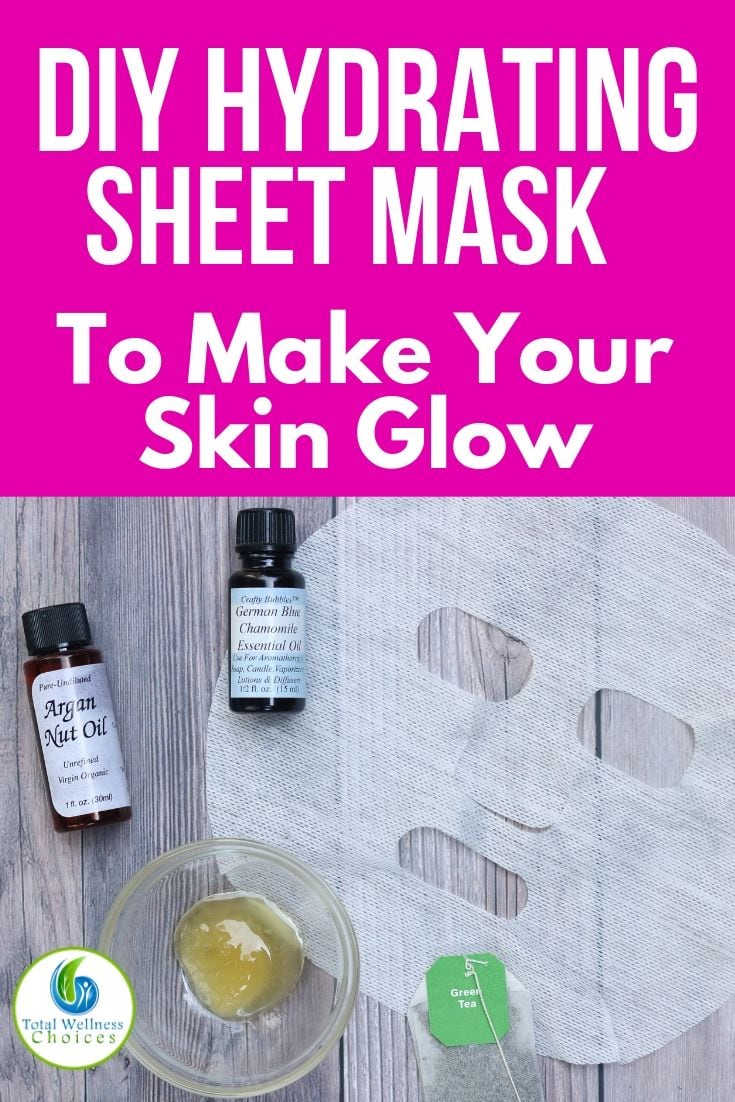 Sheet masks are one of the best new beauty products to hit the market in the last few years. They are convenient and easy to use. Just open the package, put on the mask, wait a few minutes, toss the mask and rinse well.
Sheet masks owe their popularity to the Korean beauty trend that's been so popular for the last few years. Korean beauty is vastly different than American or European beauty.
In American and European beauty, the goal is to cover flaws. Koreans have a different approach. They want to look more natural, so they take excellent care of their skin through a lengthy multi-step process.
Their skin care products deeply moisturize and nourish the skin so it looks better without makeup or with minimal makeup.
A Korean skin care routine can have up to 10 steps, so it's a bit of a commitment.
One step in their routine is using a hydrating sheet mask up to three times a week. These masks are easy to use and help hydrate and moisturize the skin, so they are an important step in Korean skin care.
Hydrating Sheet Mask DIY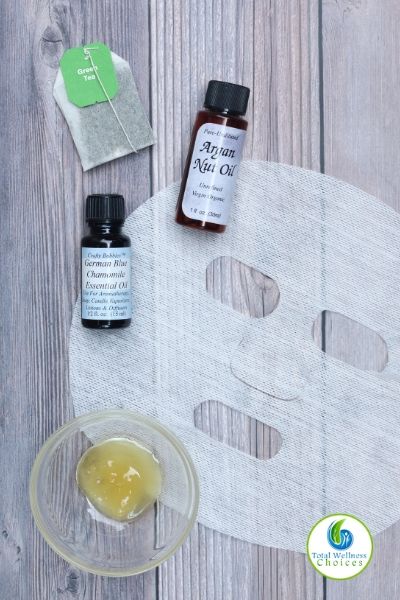 Sheet masks are sheets of cotton or muslin that fit your face shape with holes for the eyes, nose, and mouth. They are soaked in serums or other ingredients that moisturize and hydrate the skin.
The major benefit of a hydrating sheet mask is that they hold the ingredients to your skin longer before they evaporate.
This helps the ingredients go deeper into the skin for more benefits. The other benefit is that they are easy to use and don't make a mess.
Sheet masks can cost anywhere from $2 to $5 per treatment. They aren't very expensive, but the cost can add up if you use them once a week.
You can use them up to three times a week, so the cost can really add up even if you are using inexpensive masks.
You can make a sheet mask DIY for less than 10 cents per mask. This also lets you use the best ingredients for your skin type and avoid using preservatives or other ingredients that you may not want to use on your skin.
Related: Homemade Facial Cleanser Recipes for Different Skin Types
Moisturizing Hydrating Sheet Mask DIY Ingredients


Green Tea
Green tea makes an easy and inexpensive base for this sheet mask DIY. It's high in antioxidants.
One antioxidant, EGCG, helps fight damage to your DNA from UV rays, so it can help prevent the signs of aging from sun exposure.
Its anti-inflammatory properties can also be helpful for fighting acne. Green tea may also help reduce swelling or puffiness around the eyes.
Argan Oil
Argan oil is a dry oil, which means that it soaks into the skin quickly. It won't leave your face oily after you using this hydrating sheet mask.
Argan oil can protect against damage from the sun, hydrate your skin, and reduce the signs of aging.
Honey
Honey is a natural humectant, so it pulls moisture from the air and then traps it against your skin. It's deeply moisturizing and hydrating.
It's also a natural antibacterial ingredient for your sheet mask DIY. It can help reduce acne by killing the bacteria that can clog pores.
Honey also contains antioxidants, so it has some anti-aging properties. It also helps open the pores, which helps the other ingredients penetrate deeper into the skin.
It's recommended that you use raw honey in your DIY beauty recipes. Raw honey is only strained and not pasteurized, so it's purer. It retains more nutrients, which will help your skin when you use it.
Essential Oils
I used German Blue Chamomile essential oil to make my hydrating sheet mask recipe. This oil can penetrate deep into your skin for more benefits.
It can help soothe irritated skin, and it is a natural anti-inflammatory. It can promote cellular regeneration, so it's a great oil to use in sheet masks DIY.
Sheet Masks
I buy these disposable sheet masks to make my DIY sheet mask. The price can fluctuate, but they are usually less than 10 cents per sheet.
They come in a pack of 100, so you can use one pack for several months. You can use different carrier oils and essential oils to create a new sheet mask DIY every time you use one.
They are made of cotton, so they are comfortable to wear and easy to smooth against your face. They are thin, but they hold up well and don't tear when wet.
Homemade Sheet Mask Recipe
Ingredients
Directions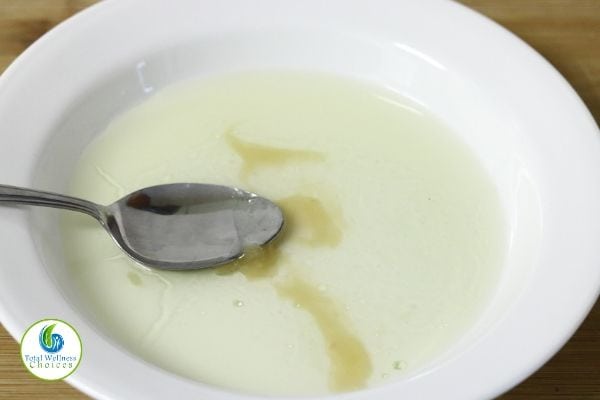 Brew the green tea. I usually just use the cold brew method and use about a cup of tap water and one green tea bag. Let steep for 15 minutes and remove the tea bag.
Add ¼ cup green tea to a shallow bowl. Add the argan oil, honey, and essential oil. Stir well.
Dip the sheet mask DIY into the liquid. Remove from the liquid and wring out carefully so the mask is wet but not dripping.
Apply the mask to your face. Use your fingers to smooth it down so the liquid is against your skin. Let sit for 15 minutes.
Remove the mask and discard. Rinse your face. You can follow with a moisturizer if you want.

You will have some sheet mask DIY liquid leftover. You can keep it in the fridge for 2-3 days and reuse it if you want to do another mask. You can use this hydrating sheet mask up to three times a week.
Hydrating Sheet Mask DIY Recipe – Final Thoughts!
You can save a lot of money by making a DIY sheet mask. They are easy to make, and this hydrating sheet mask helps moisturize and nourish deep into your skin with the honey and argan oil.
Safety First When Using Essential Oils
If you have never used a certain essential oil it is important to do a skin patch test prior to topically using! See my sections on topical use and other essential oil safety concerns:
Go ahead and give this hydrating sheet mask DIY recipe a try and tell us how it goes.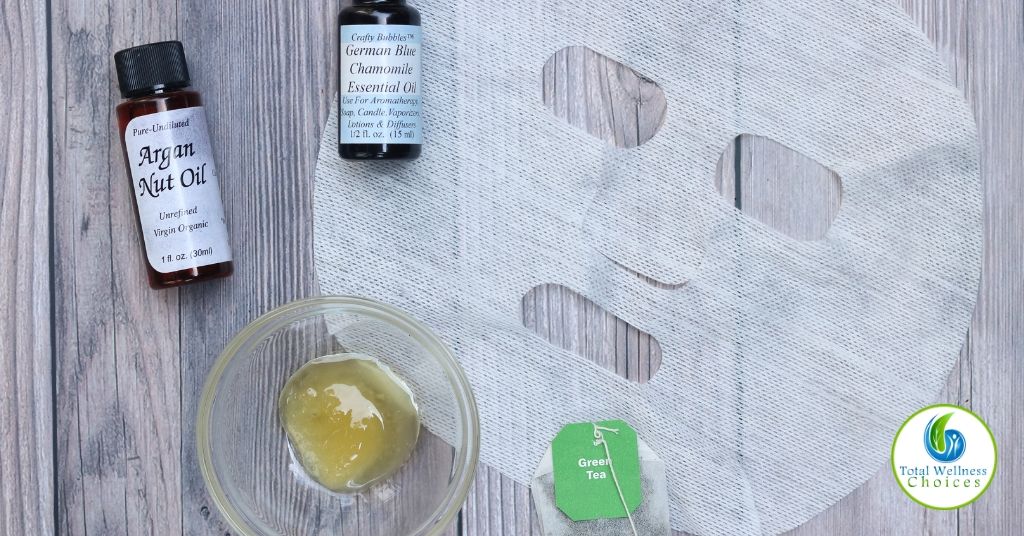 These statements have not been evaluated by the Food and Drug Administration. This article is for educational and informational purposes only and does not intend to diagnose, treat, cure, or prevent any disease or health condition. It is always recommended that you seek the advise of your private medical doctor.