This post may contain affiliate links. I may be compensated if you make a purchase through a link on this page.
Best Carrier Oils for Essential Oils
So you have decided to start using essential oils and are wondering, what are the best carrier oils for essential oils?
If that is your case, then you are at the right place because that is what we are going to be discussing today.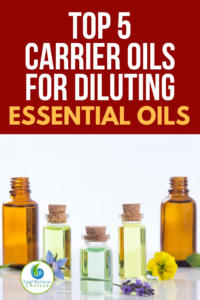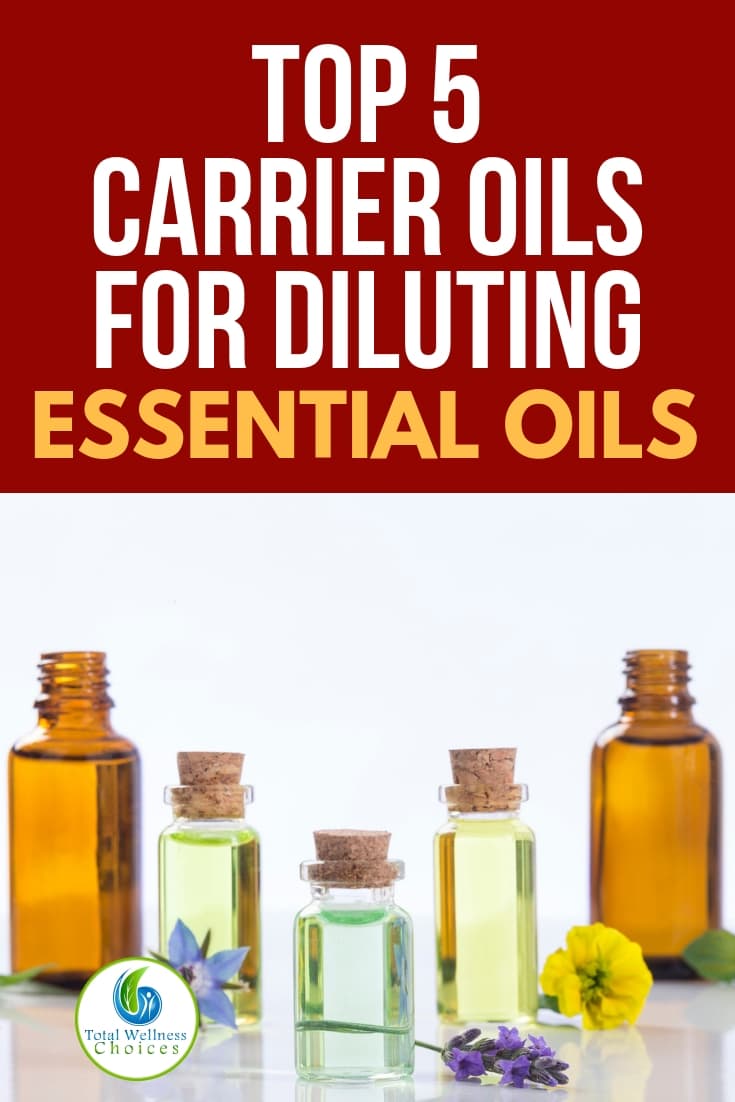 Truth is, carrier oils are a necessity to every essential oil user, especially if you want to use essential oils for skin care and other topical applications. Essential oils are very beneficial, but they also have some risks associated with them.
EOs are so concentrated and potent that they can cause burns and skin irritation if used undiluted.
This is why knowing what the best carrier oils for essential oils are is very important. You can read this post to learn how to dilute essential oils for topical use.
What are Carrier Oils?
Carrier oils also called fixed oils or base oils are derived from seeds or fruits of plants and are rich in fatty acids. Not only are they used for essential oil dilution, but they are also known to have nourishing effects on the skin.
Now that you what a carrier oil is, below is a list of carrier oils and their benefits.
Best Carrier Oils for Essential Oils
 #1. Fractionated Coconut Oil
Fractionated coconut oil (FCO) also called liquid coconut oil is one of the most popular carrier oils. Unlike the normal coconut oil used for cooking, it does not solidify under cold weather, but it still retains all the healing properties.
Coconut oil is rich in saturated fatty acids and soothing properties, which help to heal, nourish and protect the skin, especially dry and sensitive skin.
Although it is a very rich oil, FCO is not heavy, so it does not clog the pores.  It is also great for calming inflammation and reducing itching and redness.
Coconut (Fractionated) Carrier Oil + PUMP. A Base Oil for Essential Oil or Massage use 16 FL Oz
#2. Jojoba Oil
The chemical makeup of jojoba oil is similar to the natural sebum produced by the skin, making it very compatible with the human skin. It is easily absorbed into the skin, and it moisturizes without making the skin oily.
It is important to add that jojoba oil does not go rancid. This is because even though it is often called an oil, it is actually a liquid wax.
NOW Solutions Organic Jojoba Oil,8-Ounce
#3. Sweet Almond Oil
Sweet almond oil is rich in vitamins and amino acids. It is also light and smooth. It moisturizes and nourishes the skin and is suitable for all skin types, especially dry and sensitive skin.
You can use it as a facial cleanser instead of soap. Just add 1-2 drops of cedarwood essential oil to 1 teaspoon of almond oil.
NOW Solutions Sweet Almond Oil, 16-Ounce
 #4. Argan Oil
Argan oil contains high amounts of antioxidants, vitamin E and essential fatty acids that help to heal and nourish the skin.
It is light, smooth and silky, so it does not clog the skin or make the skin feel greasy. It is great for aging skin and ideal for making soap-free cleansers and face washes.
If you are prone to skin inflammation, irritation, itching or redness, then argan oil should be your friend.
Moroccan Argan Oil (4oz), USDA Certified Organic, Virgin, 100% Pure, Cold Pressed by Kate Blanc
#5. Avocado Oil
Avocado oil is choked full of essential fatty acids, making it suitable for deep moisturizing.
This is because it can penetrate into different layers of the skin to nourish, moisturize and make the skin soft and smooth.
It is one of the best carrier oils for aging skin because it can help improve skin's elasticity.
It is nourishing to sensitive skin and can help reduce stretch marks as well as skin irritation, itching and redness.
Other Carrier Oils for Essential Oil Dilution
Apart from the above-mentioned carrier oils, there are other carriers for essentials and they include:
Apricot Kernel Oil
Olive Oil
Carrot Oil
Grapeseed Oil
Macadamia Oil
Rosehip Seed Oil
Borage Seed Oil
Camelia Seed Oil
Hazelnut Oil
Hemp Seed Oil
Kukui Oil
Sunflower Oil
Now Foods Variety Moisturizing Oils Sampler: Sweet Almond, Avocado, and Jojoba Oils – 4oz. Bottles
Carrier Oil Variety Set 4 oz 100% Pure Almond, Avocado, Coconut Fractionated, Grapeseed oil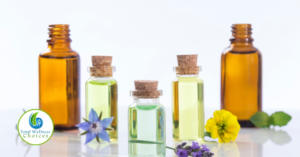 These statements have not been evaluated by the Food and Drug Administration. This article is for educational and informational purposes only and does not intend to diagnose, treat, cure, or prevent any disease or health condition. It is always recommended that you seek the advise of your private medical doctor.