This post may contain affiliate links. I may be compensated if you make a purchase through a link on this page.
Amazing Natural Remedies for Joint Inflammation and Pain Relief!
Learning about natural remedies for Joint inflammation can be quite beneficial. This is because it is hugely uncomfortable and often times quite painful to deal with.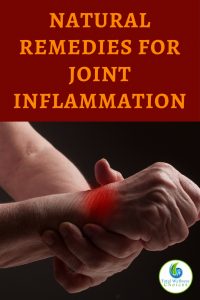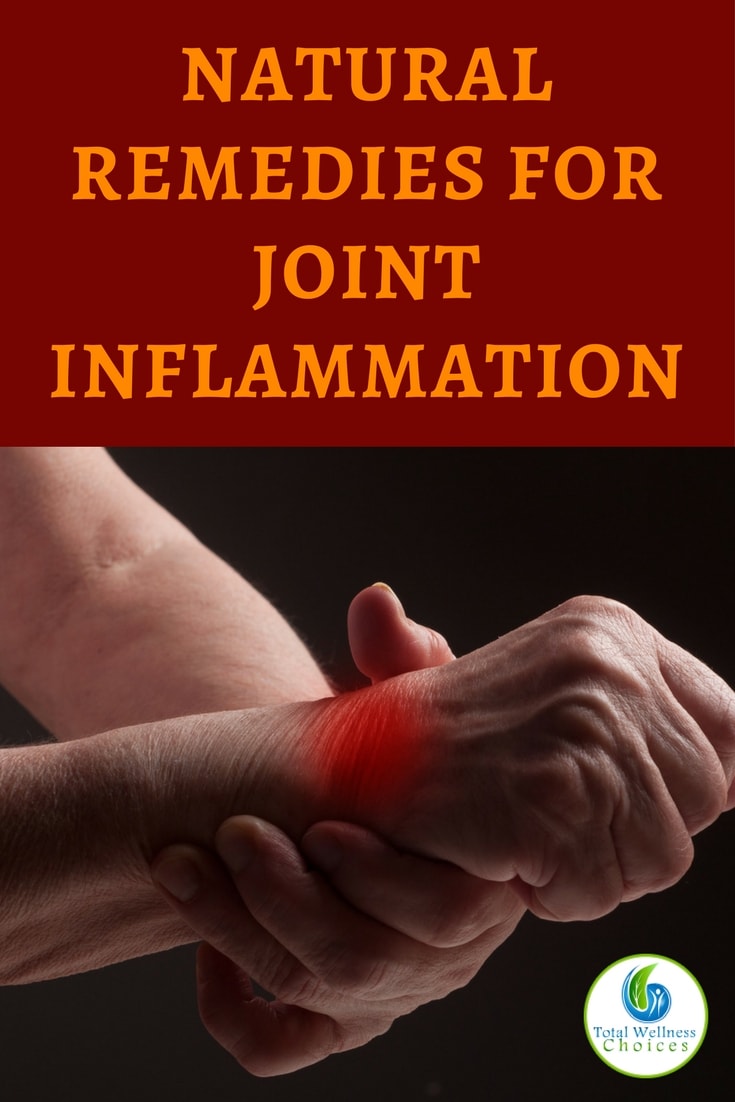 While joint inflammation and pain are frequently just the result of normal aging, they can also be caused by more serious and chronic conditions like lupus and arthritis.
Sadly, most people resort to over the counter pain medications or prescription pharmaceuticals to combat the aches, pains, and stiffness associated with inflammation.
The problem, of course, with these drugs, is the fact that they are known to be quite harsh on your body.
When you use natural remedies, you might be able to decrease the number of medications you have to take. (Talk with your doctor first before stopping any medications!)
You might even be able to kiss naproxen, ibuprofen, and other anti-inflammatory pills goodbye altogether.
Using Natural Remedies for Joint Inflammation

There are natural remedies for joint inflammation that can do wonders when used properly.
And I would like to offer you a list of some of the natural remedies that are known to assist with areas of joint inflammation, pain, and stiffness.
And, since they aren't man-made creations, they could potentially be a lot easier on the lining of your stomach and your liver.
Consider trying these natural remedy recommendations:
Coconut Oil for Joint Inflammation and Pain Relief

Nutiva Organic Coconut Oil, Virgin, 15 Ounce (Pack of 2)
Virgin coconut oil is rich in lauric acid, which has anti-inflammatory effects.
You can take it orally and use topically on the affected area as well. Talk about giving the joint inflammation double punch!
To use topically, you can increase its medicinal effects by using it to make your own diy coconut oil herbal salve for joint pain.
I would suggest that you use only virgin unrefined coconut oil to get the maximum healing benefits.
This is because virgin coconut oil still has all the natural nutrients and anti-inflammatory properties intact.

Grape Juice & Fruit Pectin

Pectin is found in plant cells and grape juice is slam full of antioxidants that are especially useful in fighting inflammation.
Pectin has been determined to be useful in relieving the built-up fluid that causes inflammation in the joints.
Just make sure you get MSG free pectin, then mix 2 tablespoons of it with a ½ cup of grape juice. Allow 6 weeks for results to really appear, but drink it twice each day during that time. If you have to, add water.
Flaxseed
Vegans know that they can get their Omega-3 fatty acids from flaxseed, but they might not realize that they help fight inflammation too.
Consider adding flaxseed oil, or 2 tablespoons of the actual seeds, to your diet each day. It's not too bad if you add it to yogurt or cereal. Some people even incorporate them into their stews, soups, and sauces.
Viva Naturals Organic Ground Flax Seed, 15 oz – Specially Cold-milled
Bob's Red Mill Golden Flaxseed Meal, Organic, Gluten Free, Whole Ground, 16 Ounce
Green Lipped Mussel Extract

Studies suggest that Green Lipped Mussel from New Zealand may be beneficial for joint inflammation.
It is rich in omega 3 fatty acids and anti-inflammatory properties. Thus, it may help support joint health and reduce arthritis pain in those with osteoarthritis in particular.
Fish Oil for Joint Inflammation

Fish oil is another great source of omega 3 fatty acids and they have been known to help fight inflammation in the body. Regular consumption of fish or pure fish oil supplement may help give you relief from joint inflammation.
Better still omega 3 is not only good for the joints, but also good for your heart among many other health benefits.
One fish oil supplement I like is the Xtend-Life brand.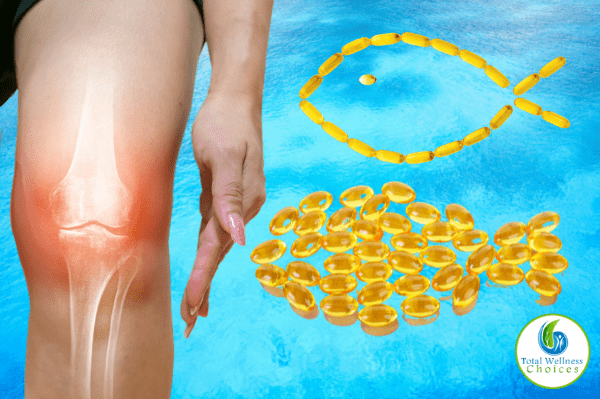 Essential Oils – Great Natural Remedies for Joint Inflammation
Essential oils are great for fighting joint inflammation naturally. Some essential oils have anti-inflammatory effects and are effective for relieving arthritis pain naturally.
Such anti-inflammatory essential oils include frankincense, peppermint and eucalyptus.
Juniper Berry Tea
Juniper berries contain terpinene-4-ol, an anti-inflammatory agent that helps to block monocytes.
Monocytes are part of the immune system that attack the joint tissue, causing inflammation and pain in those with rheumatoid arthritis.
So, by blocking these monocytes, Terpene helps to reduce joint inflammation and pain associated with arthritis.
Just 1 cup of this tea taken twice a day may help give you the much needed relief.
You should not drink juniper berry tea if you are pregnant.
Turmeric, Bromelain, and Ginger
On their own, these natural herbs can alleviate swelling, pain, and stiffness. However, when you put them together, they work in conjunction to boost their beneficial powers.
Please note that they can thin the blood, so be sure to check with your doctor before using them. Take them on an empty stomach two times a day and enjoy the pain relief they provide for you.
Turmeric Curcumin – 2250mg/d – 180 Veggie Caps
NOW Bromelain 500 mg,120 Veg Capsules
Nature's Way Ginger Root, 550mg, 180 Capsules (Pack of 2)
I would also suggest that you change your diet to eat more anti-inflammatory foods and get more active.
Garlic, blueberries, pickles, parsley, mustard, and a host of other herbs, fruits, and vegetables can help you battle the pain and inflammation.
Plus, if you add some aquatic exercise you'll find that the stiffness and pain dissipates.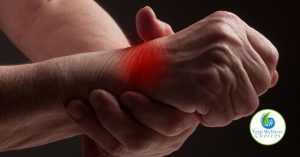 These statements have not been evaluated by the Food and Drug Administration. This article is for educational and informational purposes only and does not intend to diagnose, treat, cure, or prevent any disease or health condition. It is always recommended that you seek the advise of your private medical doctor.