This post may contain affiliate links. I may be compensated if you make a purchase through a link on this page.
DIY Uplifting Bath Salts Recipe with Sea Salt and Essential Oils!

Feeling the winter blues? Need a break? You will find this uplifting and stress reducing DIY bath salts recipe very helpful!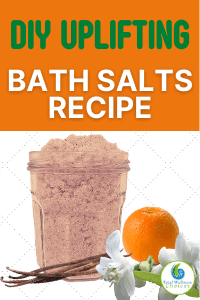 The holidays are over, and now it's a seemingly endless, bleak time of year. Yes, Spring will be here shortly, but right now it seems far away.
You may feel tired, stressed, and wish you could head off on a cruise somewhere nice and warm!
But alas, with COVID still rearing it's ugly head, most of us are stuck inside for a good part of the day. No more spontaneous get togethers, or extended shopping trips, or even a day out with friends!
Yikes, have I painted a dismal picture? Have no fear, I'm not going to continue with this depressing rhetoric!
Now is a time to take action! Take a deep breath, run a bath, light a candle, dim the lights and enjoy this amazing DIY Uplifting Bath Salts recipe with sea salts and the uplifting scents of Vanilla and Sweet Orange essential oils.
Why I Love this Homemade Uplifting Bath Salts Recipe
Sea Salts are known as fantastic natural detoxifiers. They promote better skin hydration, along with having the ability to
control the levels of water within the body
and
regulate the pressure in blood vessels.
Combined with two essential oils that are used for their relaxing and mood elevating notes. Vanilla and Sweet Orange essential oils make the perfect combination to soak one's cares away.
Using some
jojoba oil (or a carrier oil of your choice) is important to dilute the essential oils and help them mix with water safely. It also helps aid absorption into the salt crystals for better results
.
Always, do a skin patch test prior to topically using an essential oil you have never used before! See my sections on essential oil safety:
Remember, whenever you add oil to the bath IT CAN MAKE THE BATHTUB SLIPPERY! Always be careful getting into and out of the tub, and CLEAN THE TUB WELL AFTERWARDS so the next family member, or yourself, does not fall and get injured
!
When making a batch of Homemade Uplifting Bath Salts,
why not double the recipe to give to a dear friend
!
With the calming, relaxing scents of the vanilla and sweet orange, these bath salts are the perfect homemade gift to give to someone special. Just pour in a cute glass jar, add a matching label and you have an instant gift, with no added stress!
First, I suggest you take care of yourself and enjoy a long relaxing soak with this Homemade Uplifting Bath Salts recipe
.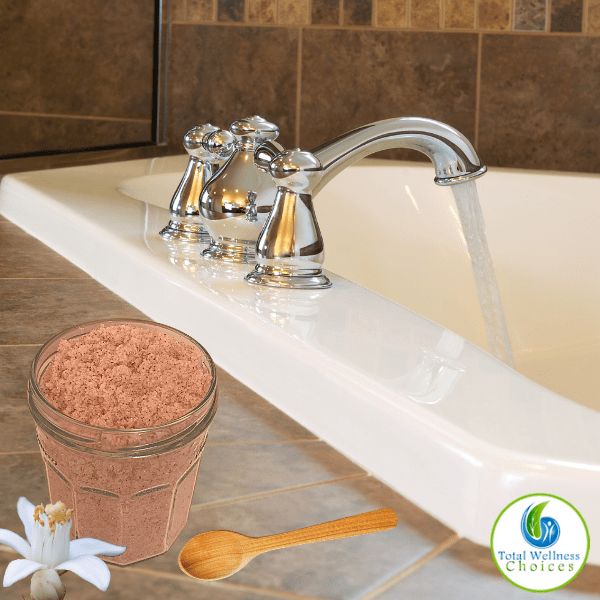 Diy Uplifting Bath Salts Recipe
 What You Need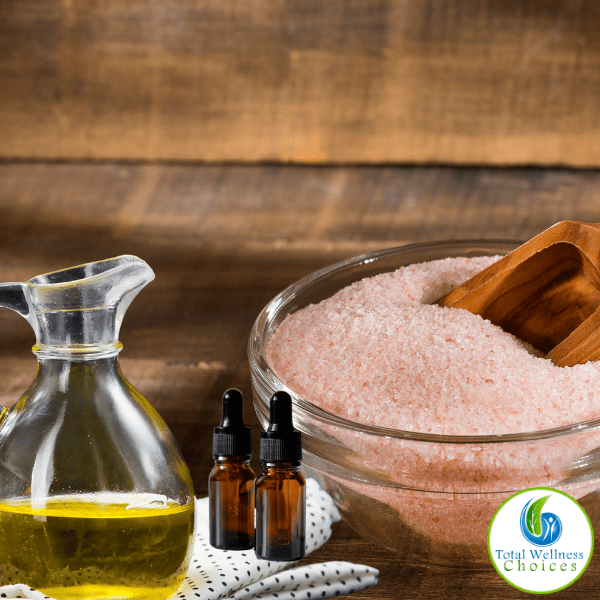 Benefits of Ingredients
Sea salts are natural detoxifiers. They help to hydrate skin, and thought to control the levels of water within the body, as well as, regulate the pressure in blood vessels.


Jojoba oil is a great carrier oil that will help the essential oils absorb into the salts, plus it is an amazing skin moisturizer that is good for almost all skin types


Vanilla essential oil is a natural sedative and relaxant


Sweet Orange essential oil is known for its relaxing and mood elevating notes


Directions – How to Make Homemade Uplifting Bath Salts

Add Sea salts to a mixing bowl.


Blend together the essential oils with jojoba oil. Then add to the salt and stir until well mixed.


Pour bath salts mix into a clean container and place on lid.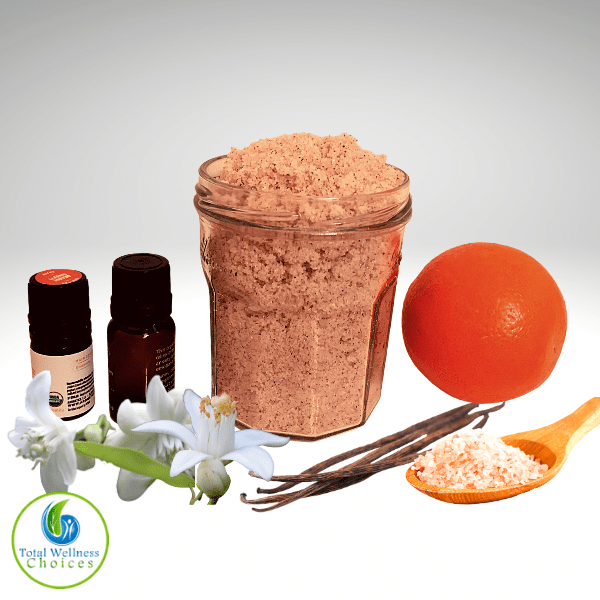 How to Use
Run a hot bath and add 1/2 cup of the bath salts


Soak for 20-30 minutes in the tub.


Lightly rinse off with cool water.


Slowly get out of the tub and use caution, especially if you are feeling light-headed or tired. Plus, it can be slippery.


Gently pat yourself dry, avoid rubbing your skin too hard. Allow the essential oils to linger on your skin.


Rest for 30-45 minutes after the bath and hydrate yourself by drinking 8-12 oz of water.


DON'T FORGET TO CLEAN THE TUB to remove any remaining oil.


Related Reads: DIY Bath Salts Recipe with Himalayan Salt and Essential OilsDIY Sugar Scrub with Clove and Cinnamon Essential Oils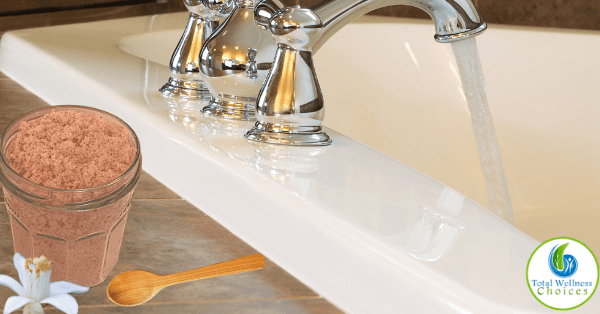 This post is for educational and informational purposes only and does not intend to diagnose or treat any disease.