This post may contain affiliate links. I may be compensated if you make a purchase through a link on this page.
How to Make a Naturally Tinted Moisturizing Lip Gloss for a Natural Shine to Tint and Moisten Dry Lips!
Lip balms and glosses are the #1 essential insert to my purse, my computer bag, my makeup bag, etc. I cannot imagine life without moisturizing lip balms and glosses!
Moisturizing is the key word. I find that it is essential both in the cool, dry months, as well as, the hot summer months. This is the perfect DIY naturally tinted moisturizing lip gloss for when I want just a hint of color and great moisturizing.
It is tinted with beetroot powder which is a truly nature made dye. It also has three of my favorite essential oils, mandarin, distilled lime (distilled to keep it from being phototoxic), and sweet orange. I put a small amount of essential oils in mine. You can keep it scent free if you like as it is great without added essential oils!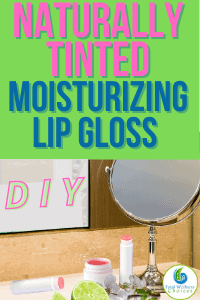 Why Naturally Tinted?
My journey with making a naturally tinted moisturizing lip gloss started when my three year old grand daughter came to visit. She found a tube of lip stick I had hidden away in a drawer and smeared it all around her lip area.
Cute, yes, but it got me thinking about what ingredients there were in that innocuously looking tube of lipstick. Needless to say, I was not happy. I try to use minimal makeup and only natural products, so what I found was upsetting.
The ingredients included petrolatum, lanolin, mineral oil, questionable preservatives, and dye. The skin on our lips is relatively thin and minus the protective sweat glands and hair that the rest of our exposed body has. This means it is less protected.
Thus, toxins and other chemicals can easily be absorbed through the thin layer of skin on our lips, and each time you lick your lips you swallow some.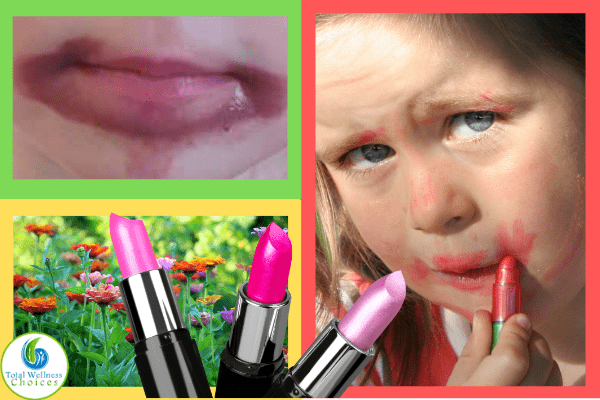 Finding the Best Natural Dye
So started my journey finding a natural alternative. I not only wanted a tinted lip gloss, I wanted it to be moisturizing and have a truly natural dye in it. Two natural dyes I came across were organic hibiscus powder and beetroot powder.
Having worked with hibiscus powder in the past I knew it would be hard to consistently cover the whole oil based product in color. It always ended up blotchy, or with specks of color in the product and I I did not want that!
So the next natural powder I turned to was beetroot powder. I had success! I was able to fully incorporate the color throughout my product.
Choosing Moisture Rich Ingredients
I wanted this lip product to not only have a natural tint, but be moisturizing, and have a glossy look to it as well. I found it has to do with the ratio that is used. The best ratio is around 6:1 (oils to beeswax).
Unlike chemical laden lip glosses, this DIY naturally tinted lip gloss helps even dry chapped lips. It provides hydration without the adverse side effects of chemicals in ones that you buy. It leaves your lips with a softly tinted glossy look and protects them.
This recipe contains beeswax, coconut oil, jojoba oil, Vitamin E oil, beetroot power, mandarin essential oil, distilled lime essential oil and sweet orange essential oil. These are all-natural ingredients.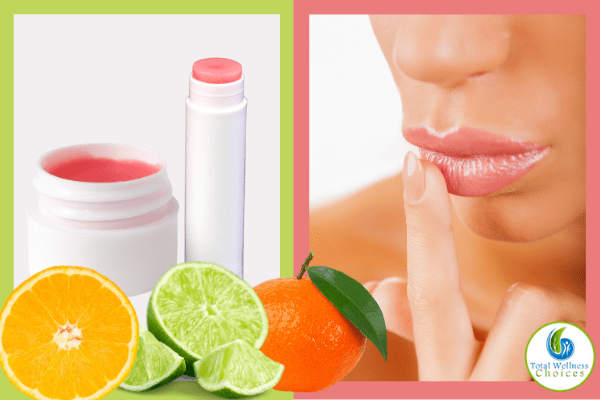 Why I Chose these Ingredients
I chose the following ingredients because they all worked well together at both moisturizing the lips and adding just the right amount of glossy shine that I like.
Beeswax was chosen not only to add stability to the product, but because it contains emulsifiers that are all-natural, which in turn help retain moisture in the skin. It is a natural wax produced by honey bees of the genus Apis. This ingredient is especially helpful for dry and chapped lips.
Coconut oil works well in lip treatments because of its conditioning properties. An edible oil, coconut oil is extracted from the kernel or meat of mature coconuts harvested from the coconut palm.
Coconut oil is also a natural moisturizing agent, which keeps the lips well hydrated and prevents them from cracking and bleeding.
Jojoba oil is considered gentle enough for even the most sensitive skin. Thus making it a great ingredient for almost everyone's use. Also, it is fast absorbing and very moisturizing. It contains vitamins and minerals that help to keep the skin healthy. This includes Vitamin E and B-complex vitamins.
This oil is made mostly from wax esters, but is used like an oil. It is processed from the seeds of the jojoba plant. The jojoba plant is a shrub native to the southwestern United States. It also grows in other countries, such as, Peru and Israel.
Vitamin E oil in this lip treatment recipe was chosen mainly because of its ability to produce a longer shelf life.
No one wants their lip gloss turning rancid before it is used up. It also has anti-aging effects and soothes and heals dry skin.
The three essential oils were chosen for their combined clean fruity scent and soothing properties. Some people are sensitive to the properties found in essential oils when used in skin products. You do not need to put essential oils in this recipe!
Safety Information When Using Essential Oils
Always, do a skin patch test prior to topically using an essential oil you have never used before! See my sections on essential oil safety: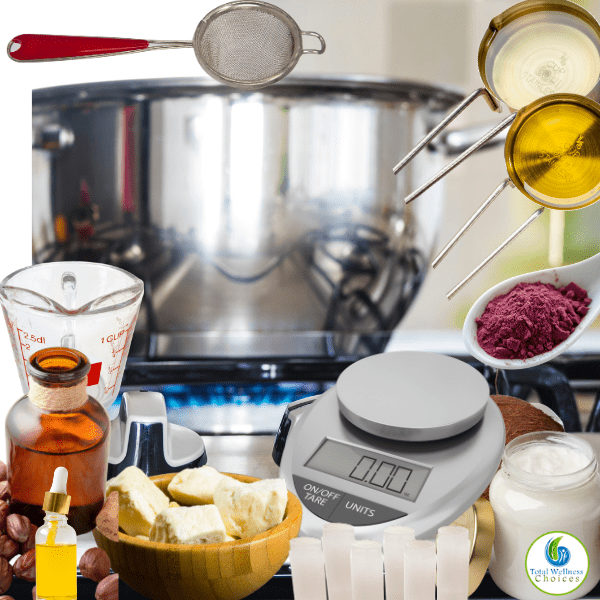 Homemade Naturally Tinted Lip Gloss Recipe
Ingredients/What You Need for this DIY Lip Gloss

* This recipe will make approximately four 1/2 oz (15 ml) jars with lids or ten 3/16 oz (5.5 ml) lip balm tubes
Directions
Using a fine mesh strainer, such as, a fine mesh stainless steel mini tea strainer push beetroot powder through mesh into jojoba oil, stir well together, and set aside. (After mixing them together you can put this mix through a closely woven cheesecloth to remove more fine grittiness).
Melt beeswax in a double boiler over low heat on the stove, or in a glass bowl in the microwave until liquid. (15 second increments recommended in microwave)
Add the solid coconut oil to the melted beeswax and stir until completely mixed in with the melted beeswax (reheat on stove, or microwave a few seconds if needed).
Add in the beetroot infused jojoba oil, Vitamin E oil, and essential oils (if using) and stir very well. (Reheat for a few seconds if needed).
Slowly pour the mixtures into your containers, careful not to splash the hot liquid on yourself. (When pouring into lip balm tubes, I like to use a small funnel for this process or a medicine dropper that I can throw away).
Let your gloss cool and solidify.
Once it has cooled, your homemade naturally tinted moisturizing lip gloss is ready to use! Use as many times needed for a tint of color, or to help dry, chapped lips.
Related: DIY Natural Lip Balm and
DIY Hand Salve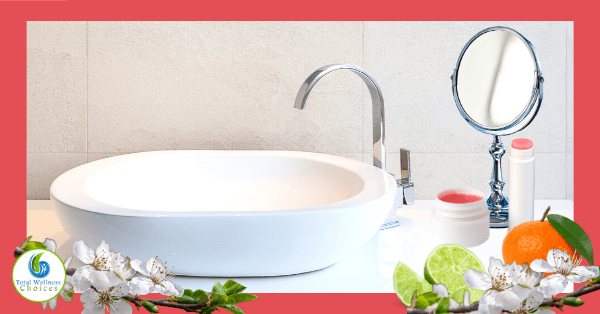 These statements have not been evaluated by the Food and Drug Administration. This article is for educational and informational purposes only and does not intend to diagnose, treat, cure, or prevent any disease or health condition. It is always recommended that you seek the advise of your private medical doctor.