This post may contain affiliate links. I may be compensated if you make a purchase through a link on this page.
Kaolin Clay Face Mask for Dry or Mature Skin DIY Recipe!


This easy light kaolin clay face mask DIY recipe is great for dry, sensitive or aging skin types. It helps to gently exfoliate the skin and brightens it while removing impurities. You can customize the recipe by changing the hydrosol or essential oil.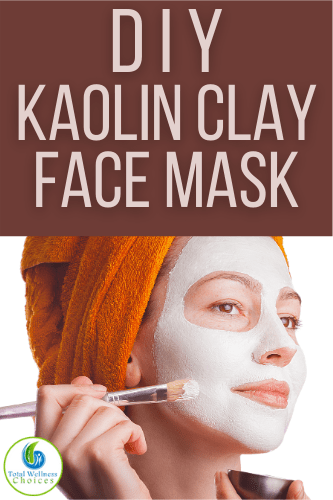 Most clay face mask recipes are great, but they can be too overly drying. For dry, sensitive or aging skin this is not what is wanted. They also can cause redness, which is a negative reaction especially to the more mature and sensitive skin.

Instead of using the more drying types of clay, I chose to use light kaolin clay. Light kaolin clay is a gentle exfoliator. It also brightens and can help to remove toxins from the skin. The best part is that it is gentle enough even for those with sensitive skin.

This mask also has yogurt, honey, a hydrosol, and just one drop of an essential oil in it. (You can leave the essential oil out if you wish). It is easy to make with just a few ingredients.

This light kaolin mask is great for most with dry, sensitive or mature skin. If you have normal to oily skin, you'll probably like my DIY Charcoal and Matcha Green Tea Face Mask Recipe instead.

Related:


Ingredients for this DIY Kaolin Clay Face Mask for Dry or Mature Skin Recipe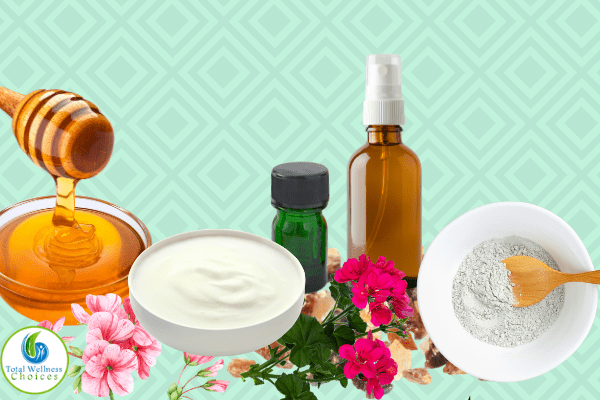 Light Kaolin Clay Powder


I chose light kaolin clay powder for this DIY kaolin clay mask recipe for many reasons including it being gentle enough even for dry, sensitive, aging skin types!

Light kaolin clay was originally found in Kaoling Hill in China. Today it is found in many areas of the world including Georgia, USA. Known as the mildest of all available clays used on the skin it is considered perfect for those with sensitive skin.

Unlike other clays, light kaolin clay is known for being a gentle exfoliator. It brightens the skin and can help to remove toxins. For those with dry, sensitive, or aging skin this is one of the best clays to use in a face mask!


Raw Honey


I used raw honey for my DIY kaolin clay face mask recipe because, raw honey is filtered, but it's not heated.

Heating destroys some of the natural nutrients in honey. Raw honey can also contain some bee pollen, which is high in antioxidants for your skin.

Honey naturally moisturizes your skin without making it oily. It's great for dry, normal, or oily skin, so I like adding it to my masks since it works for most skin types.

Honey is naturally antibacterial. It can help kill the bacteria that can cause acne. With repeated use, applying honey topically can help reduce acne blemishes and clear out pores.

Honey also naturally exfoliates. It has enzymes that remove the top layer of skin. It can help remove dead skin cells for brighter looking skin.


Plain Greek Yogurt


Plain Greek yogurt was used in this recipe because it contains lactic acid, an alpha hydroxy acid, that dissolves dead skin cells. The yogurt ingredient in a face mask will help moisturize the skin, and help to prevent premature aging. The vitamin B12 in yogurt also can help reduce discoloration.

Whether you use Greek yogurt or regular yogurt is up to you. Both contain vitamin B2 which helps to encourage new and healthy skin growth. It can help diminish the appearance of wrinkles and fine lines by tightening and shrinking pores. The riboflavin present in yogurt protects skin cells from damage by free radicals.

Yogurt also has exfoliating properties that can transform your skin from being dry and dull appearing to lighter and brighter. (Who doesn't want that?)


Frankincense Hydrosol


To help thin the face mask ingredients I chose frankincense hydrosol. Frankincense hydrosol is known for softer, aromatic balsam or pine notes that have a resinous tone to it. Similar to it's related cousin, the frankincense essential oil, this softer and more gentle version is perfect for use on the skin. Being a hydrosol it is water based and thus can be applied directly to the skin.

Known for it's restorative effects on the skin. Frankincense is used in skin care products to help the skin appear more youthful, glowing and radiant.


Geranium Bourbon Essential Oil


I also chose geranium bourbon essential oil as part of my DIY Kaolin Face Mask Recipe because it is thought to be beneficial in reducing acne breakouts and skin irritation.

Geranium essential oil is also thought to firm up the facial skin. It is used in many facial products to reduce the appearance of fine lines and wrinkles.

A 2017 review of studies on geranium essential oil indicated that it has antibacterial, antimicrobial, and antiseptic properties.


How to Make Kaolin Clay Face Mask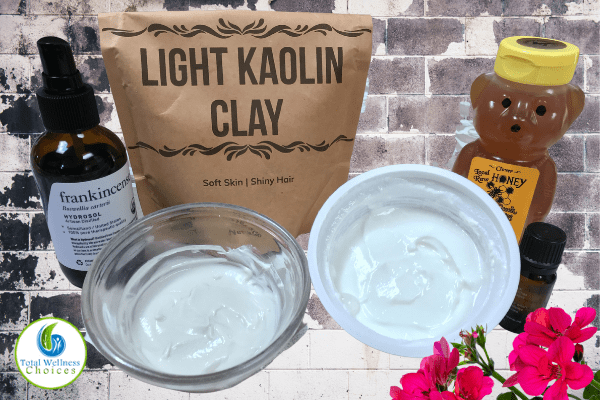 Ingredients
1 Tablespoon Greek yogurt (organic preferred)
Directions
1. Combine yogurt, and honey in a small bowl.
2. Add in the light kaolin clay, frankincense hydrosol (or distilled water), and 1 drop of geranium bourbon essential oil (if using).
3. Mix all ingredients together to form a smooth paste.
4. Apply with fingertips to face and neck, avoiding eyes.
5. Allow to partially dry on your face for approximately 10 – 15 minutes. (For dry, sensitive or mature skin you do not want to totally dry a clay mask on your face!)
6. Gently remove with a warm wet washcloth. Dab face with towel. Follow up with a moisturizer or face serum.
Note: It is best to use recipe immediately, but you can store in the refrigerator for a couple of days if you want. Use this mask no more than once a week.</li
Now, go ahead and give this Kaolin Clay Face Mask for Dry or Mature Skin DIY Recipe a try and tell us how it goes.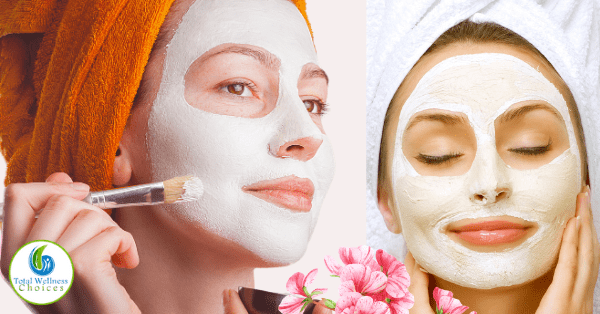 These statements have not been evaluated by the Food and Drug Administration. This article is for educational and informational purposes only and does not intend to diagnose, treat, cure, or prevent any disease or health condition. It is always recommended that you seek the advise of your private medical doctor.