You can Find Relief with the Best Herbs for Arthritis and Joint Pain!

Finding the best herbs for arthritis and joint pain can go a long way in helping to relieve that debilitating pain.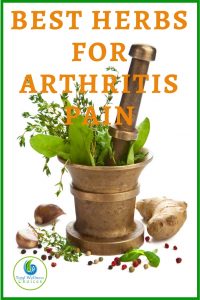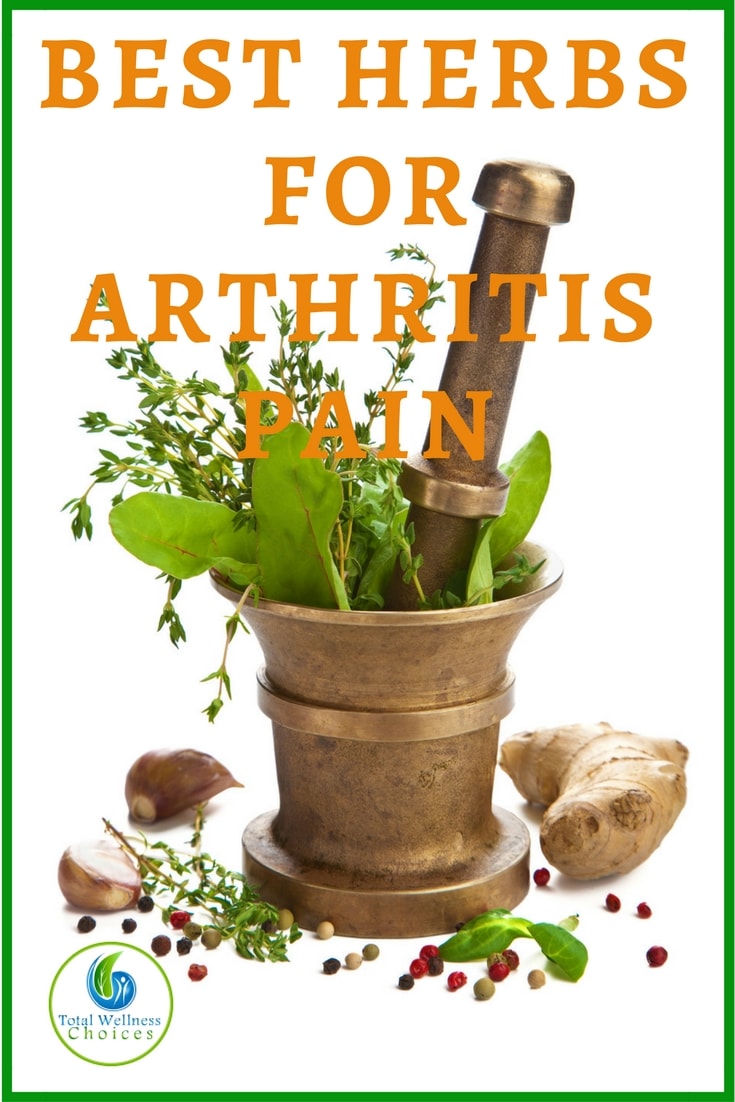 We ll know that if you have arthritis or other joint conditions, the foods you eat can actually help with the symptoms you experience.
But there are other natural ways to alleviate your arthritis pain as well. And herbs it one of these natural remedies!
Yes, there are herbs that can greatly help the symptoms of arthritis and we are going to discuss some of there in this post.
Here are some of the best herbs for arthritis and joint pain:
Turmeric Fights Inflammation and Joint Pain

This is a very effective anti-inflammatory herb, which is why it also makes a good pain reliever. It's definitely one to keep around if you struggle with arthritis or any other inflammatory conditions.
Turmeric contains curcumin and curcuminoids, which help reduce inflammation. It's a lot like NSAIDs but without the side effects.
It is sometimes also used in patients with cancer, Alzheimer's and even cataracts. You can use it as a spice in your daily diet but to get the full benefit from it, you're going to want more of it.
Using it as a supplement may be the best way to get all that it has to offer.
Healthworks Turmeric Root Powder (Curcumin) Raw Organic, 1lb
Simply Organic Turmeric Root Ground Certified Organic, 2.38-Ounce Container
Turmeric Curcumin with Bioperine 1500mg. Premium Pain Relief & Joint Support
Burdock Root is one of the Best Herbs for Arthritis Pain Relief
Fatty acids are very good for joint pain and other joint-related issues and this is where Burdock root can be very helpful.
Burdock has fatty acids that make it a good anti-inflammatory agent, that help to reduce inflammation and pain in the joints.
You can eat it in stir fry (which is why it is very popular in Asian cuisine) or you can make a tea from it
Flaxseeds for Arthritis

Flax – Flax, or flaxseed, is a great vegan source of Omega-3 (ALA). It helps to strengthen your immune system and it's great for fighting inflammation, such as happens with arthritis.
You should try to include two tablespoons of flaxseed or flaxseed oil in your diet daily. Avoid heating or cooking the seeds or oil because this cooks out the benefits.
Viva Naturals Organic Ground Flax Seed, 15 oz – Specially Cold-milled
Bob's Red Mill Golden Flaxseed Meal, Organic, Gluten Free, Whole Ground, 16 Ounce
Nettles – Rich in Anti-Inflammatory Properties

Nettles have a variety of medicinal uses and are considered a must-have for natural living. It's no surprise then that they can also work for people with arthritis. The main reason nettles help is because they have anti-inflammatory properties. They are very good for you all around, however.
They are rich in protein, calcium, phosphorus, iron, magnesium, beta-carotene, along with vitamins A,C, D, and B complex just to name a few.
You can use it as a supplement, add to your food, or make nettle tea.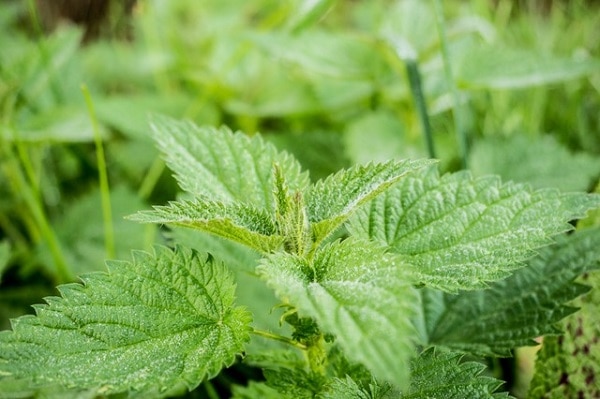 Licorice is One of the Herbs Good for Arthritis Pain

Something you might not know about licorice is that it is very similar to your own body's corticosteroids.
This means licorice may help reduce inflammation by attacking free radicals. Basically, it helps to fight inflammation from the root and help calm everything down.
However, it's important to note that if you also have blood pressure issues, this will not be an ideal choice for you. You can try any of the other herbs instead.
Ginger for Joint Swelling

Ginger is rich in anti-inflammatory properties, which may help reduce joint swellings associated with rheumatoid arthritis.
You can use ginger as spice for cooking or drink it as tea. I really love ginger tea…it's spicy and invigorating!
Anthony's Organic Ground Ginger Root 1 Lb, Non-GMO
Yogi Teas Ginger, 16 Count (Pack of 6)
Herbal Secrets Ginger Root Supplement 120 Capsules
Willow Bark for Arthritis

This has been used for treating inflammation since the time of Hippocrates. Studies suggest that willow bark may be effective for treating joint pain caused by osteoarthritis.
Final Thoughts
One of the main causes of arthritis is inflammation. So you can treat arthritis by fighting inflammation in the body. And one of the ways to do this is by eating foods that reduce inflammation.
These are just a few of the best herbs for arthritis but they're certainly not the only ones that might be helpful for you.
If you or someone you love suffers with arthritis pain and discomfort, you might consider these herbs to help treat those symptoms.
There are also essential oils for arthritis that you can take advantage of.
Is there anything I missed that you would add to the list?
This post is for informational and educational purposes only. It does not intend to diagnose or treat any disease.