This post may contain affiliate links. I may be compensated if you make a purchase through a link on this page.
Best Herbs for Arthritis Pain Relief!

Finding the best herbs for arthritis pain relief can go a long way in helping to relieve that debilitating pain.
For those that have arthritis or other joint conditions, finding something that really helps with their symptoms without adverse side effects can be very daunting.
But the truth is, there are natural ways to alleviate your arthritis pain without those nasty side effects of NSAIDs. And herbs is one of these natural remedies!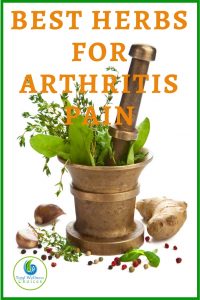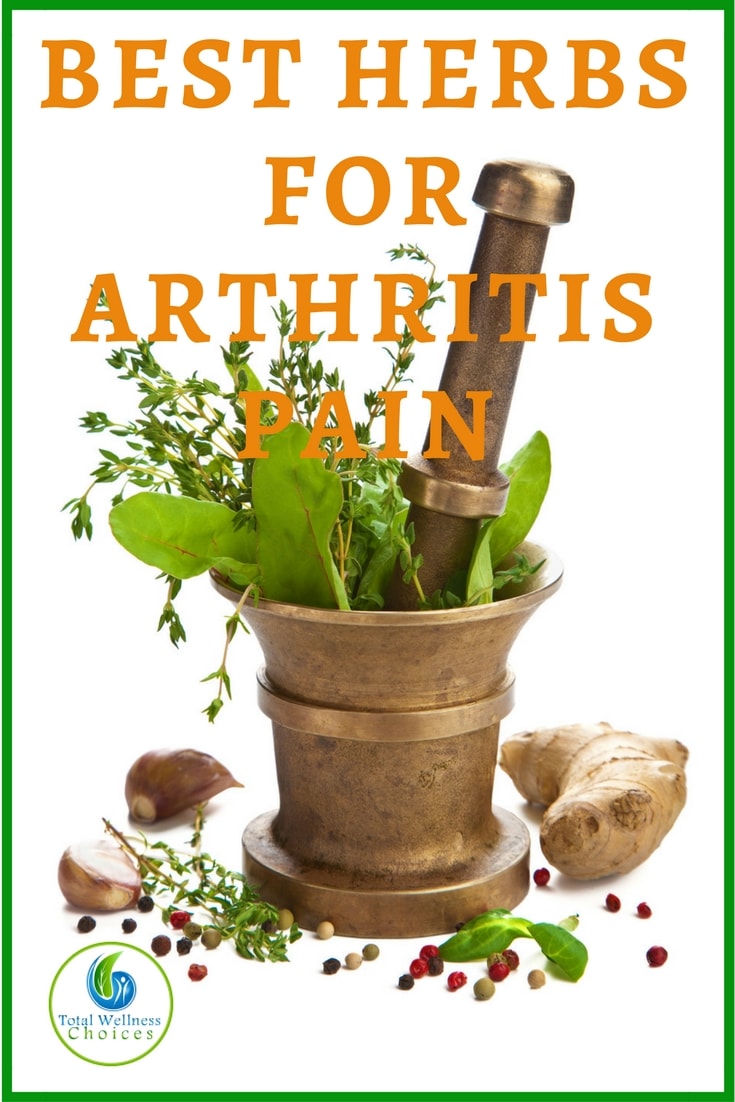 There are herbs that can greatly help relieve the symptoms of arthritis and we are going to discuss some of them in this post.
So keep reading to learn about the best herbs for arthritis and joint pain you can utilize to help relieve your pains.

Are Herbs Good for Arthritis Pain?
The simple answer is yes. Not only can the herbs featured in this article help to relieve arthritis pain, but they also contain anti-inflammatory properties that help to fight arthritis naturally from the root.
10 Best Herbs for Arthritis Pain Relief
#1. Turmeric Fights Inflammation and Joint Pain

This is a very effective anti-inflammatory herb, which is why it also makes a good pain reliever. It's definitely one to keep around if you struggle with arthritis or any other inflammatory conditions.
Turmeric contains curcumin and curcuminoids, which help reduce inflammation. It's a lot like NSAIDs but without the side effects.
It is sometimes also used in patients with cancer, Alzheimer's and even cataracts. You can use it as a spice in your daily diet but to get the full benefit from it, you're going to want more of it. Using it as a supplement may be the best way to get all that it has to offer.
Healthworks Turmeric Root Powder (Curcumin) Raw Organic, 1lb
Simply Organic Turmeric Root Ground Certified Organic, 2.38-Ounce Container
Turmeric Curcumin with Bioperine 1500mg. Premium Pain Relief & Joint Support
#2. Burdock Root – One of the Best Herbs for Arthritis Pain Relief
Fatty acids are very good for joint pain and other joint-related issues and this is where Burdock root can be very helpful.
Burdock has fatty acids that make it a good anti-inflammatory agent, that help to reduce inflammation and pain in the joints.
You can eat it in stir-fry (which is why it is very popular in Asian cuisine) or you can make a tea from it
#3. Green Tea for Arthritis

Green tea contains polyphenols (epicatechin, epigallocatechin, epicatechin gallate and epigallocatechin-3-gallate), which have been found to be effective in reducing inflammation.
Studies show that epigallocatechin-3-gallate (ECGC) in particular "protects human chondrocytes from IL-1β-induced inflammatory responses". (Source)
The ability to reduce inflammation makes green tea an effective natural remedy for arthritis and other inflammation related diseases.
Bigelow Classic Green Tea Bags, 40-Count Boxes (Pack of 6), Green Tea Bags, All Natural, Gluten Free, Rich in Antioxidants
Jade Leaf Matcha Green Tea Powder – USDA Organic, Authentic Japanese Origin – Antioxidants, Energy [30g Starter Size]
#4. Nettles – Rich in Anti-Inflammatory Properties

Nettles have a variety of medicinal uses and are considered a must-have for natural living. It's no surprise then that they can also work for people with arthritis.
The main reason nettles help is because they have anti-inflammatory properties. They are very good for you all around, however.
They are rich in protein, calcium, phosphorus, iron, magnesium, beta-carotene, along with vitamins A, C, D, and B complex just to name a few.
You can use it as a supplement, add to your food, or make nettle tea.
#5. Licorice – A Good Herb for Arthritis Pain

Something you might not know about licorice is that it is very similar to your own body's corticosteroids.
This means licorice may help reduce inflammation by attacking free radicals. Basically, it helps to fight inflammation from the root and help calm everything down.
However, it's important to note that if you also have blood pressure issues, this will not be an ideal choice for you. You can try any of the other herbs instead.
#6. Ginger for Joint Swelling

Ginger is rich in anti-inflammatory properties, which may help reduce joint swellings associated with rheumatoid arthritis.
You can use ginger as a spice for cooking or drink it as tea. I really love ginger tea…it's spicy and invigorating!
There are also ginger root capsules – so you have a variety of options to choose from.
Anthony's Organic Ground Ginger Root 1 Lb, Non-GMO
Yogi Teas Ginger, 16 Count (Pack of 6)
Herbal Secrets Ginger Root Supplement 120 Capsules
#7. Willow Bark for Arthritis

This has been used for treating inflammation since the time of Hippocrates. Studies suggest that willow bark may be effective for treating joint pain caused by osteoarthritis.
#8. Cat's Claw
Cat's claw originates from the Amazon. It is one of the best herbs for arthritis because of its powerful antioxidant and anti-inflammatory effects.
#9. Aloe Vera
Aloe vera has anti-inflammatory properties that helps to reduce inflammation, swelling and the pains associated with arthritis.
The two components that give aloe vera its pain relieving effects are bradykinase and salicylic acid. They act as natural pain killers
Aloe vera also helps to relieve soreness and stiffness in the joints, thus improving joint flexibility and mobility.
#10. Boswellia
Boswellia also called Indian frankincense, is gum resin derived from the Boswellia tree. It has been used for religious and medicinal purposes for centuries.
Research shows that it has anti-inflammatory effects, reduces pain and swelling, and improves knee-joint functions.
These are just a few of the best herbs for arthritis but they're certainly not the only ones that might be helpful for you.
Superior Labs Boswellia Extract – Pure NonGMO Boswellic 65% Acids w/Bioperine Superior Absorption – 500mg Svg, 240 Veg
Pure Encapsulations – Boswellia – Herbal Support for Minor Joint Discomfort* – 120 Capsules
Final Thoughts on Using Herbs for Arthritis Pain Relief

Always consult your private physician before taking any herbal remedies. Some herbal preparations can be harmful when combined with prescription medications, or when taken with certain medical conditions (such as bleeding ulcers, etc).
Although herbs are helpful for arthritis, they are just one of the natural remedies. Research shows that inflammation is one of the main causes of arthritis.
So if you really want to treat arthritis effectively, you need to attack the inflammation in your body from all angles.
Aside from using herbs, another way to do this is by eating foods that reduce inflammation. Taking this type of holistic approach will produce better results than just utilizing one method.
There are also essential oils for arthritis that you can take advantage of. These essential oils have anti-inflammatory properties and act as natural pain relieving agents.
I hope you find the above mentioned herbs for arthritis helpful in relieving the pain and other symptoms associated with this debilitating disease.
Are there other herbs for arthritis you would like to add to the list? If yes, feel free to do so using the comment form below.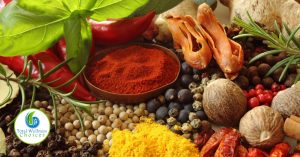 These statements have not been evaluated by the Food and Drug Administration. This article is for educational and informational purposes only and does not intend to diagnose, treat, cure, or prevent any disease or health condition. It is always recommended that you seek the advise of your private medical doctor.