This post may contain affiliate links. I may be compensated if you make a purchase through a link on this page.
Discover the Best Natural Ways to Relieve Arthritis Pain!
If you are looking for natural remedies for arthritis pain, then you will find these tips on how to relieve arthritis pain naturally very helpful.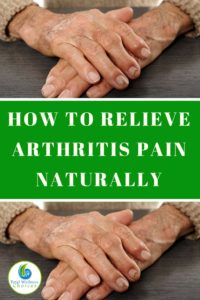 Arthritis pain can greatly interfere with your way of life. The pain and stiffness can prevent you from getting around the way you used to and it can limit flexibility.
Even something as simple as opening a jar or tying your shoes may prove to be too difficult for someone suffering from arthritis.
The inflammation can cause a burning sensation and make your joints swell and ache.
Your doctor may prescribe medication for your arthritis but many prescription and some over-the-counter medicines have bad side effects.
For this reason, many people turn to home remedies to help relieve their symptoms.
Here are eight ways to relieve arthritis pain naturally:
#1. Compression Gloves Can Help Relieve Arthritis Pain and Stiffness
Compression gloves help to reduce swelling, pain and stiffness associated with arthritis. These special gloves are able to achieve this feat because they help to keep the body warm, boost circulation and reduce stress on pressure points.
I have arthritis in my hands and I especially like to wear compression gloves when doing a lot of typing on my keyboard, or when I lift hand weights.
Arthritis Gloves by Vive – Compression Gloves for Rheumatoid & Osteoarthritis – Hand Gloves
Dr. Frederick's Original Arthritis Gloves – Warmth and Compression for relief of Rheumatoid and Osteoarthritis Joint Pain
Doctor Developed Arthritis Compression Gloves and DOCTOR WRITTEN HANDBOOK -Relieve Arthritis & Carpal Tunnel
#2. Use Essential Oils to Relieve Arthritis Pain Naturally

Essential oils are very potent and naturally contain therapeutic properties that may help to relieve the pain, swelling and stiffness caused by arthritis.
You can diffuse these oils, use them topically or add them to warm bathwater to help treat arthritis pain.
#3. Exercise Helps to Relieve Joint Pain in Arthritis Patients

It's probably something you hear all the time but exercise can help with arthritis.
It will increase mobility, strengthen muscles, lubricate the joints and help you maintain a healthy weight to reduce stress on your joints.
#4. Soaking in Epsom Salt is One of the Natural Ways to Relieve Arthritis Pain
Soak your hands and wrist or feet in Epsom salt for about 15 minutes to help relieve pain and inflammation.
It helps because it contains magnesium sulfate that naturally reduces pain, stiffness and inflammation.
If needed, you can add two cups of the salt to warm bathwater and soak your whole body.
#5. Drink Tea Made from Dandelion Leaves

Did you know that dandelion leaves are filled with vitamins A and C that help the body eliminate toxins naturally?
They also help to repair damaged tissue caused by arthritis and they contain anti-inflammatory properties. Use the leaves to brew a tea or add a handful to your salad.
*Note: Dandelion tea may not be safe for everyone – especially those on diuretics, or antibiotics. Remember to consult with your doctor before taking it or any other supplement!
Traditional Medicinals Organic Dandelion Leaf and Root Tea, 16 Tea Bags (Pack of 6)
Celebration Herbals – Organic Dandelion Leaf Tea – 24 Herbal Tea Bags
Starwest Botanicals Organic Dandelion Root Tea [1 Pound] Bulk Cut & Sifted (C/S) Loose Tea
#6. Relieve Arthritis Pain Naturally with Apple Cider Vinegar
It may sound strange but apple cider vinegar contains potassium, magnesium, calcium and other minerals that naturally help to relieve joint pain.
The antioxidants flush toxins out of the body and the acetic acid and beta-carotene help prevent tissue and cell damage.
Simply mix two or three teaspoons of the vinegar in water and drink a couple of times a day or mix with carrier oil and massage into the affected area.
#7. Drink Blackstrap Molasses to Reduce Arthritis Pains

This homemade remedy has been used to treat arthritis pain for years. The Blackstrap molasses contains magnesium just like the Epson salt.
It also contains potassium and calcium that is good for the body. To use, simply add a tablespoon of the molasses to a cup of warm water, stir and drink once a day.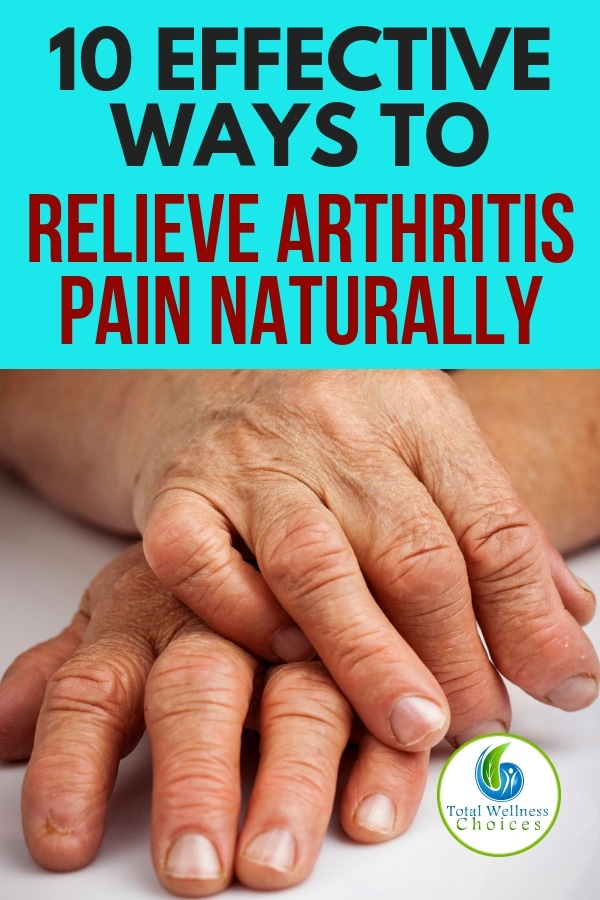 #8. Turmeric
Add turmeric to your food or take turmeric supplements. Turmeric contains curcumin, which has anti-inflammatory effects and support joint functions.
#9. Try Using Hot and Cold Therapy
Take a warm bath or use a heating pad to help keep your body warm and prevent stiffness in your joints. Use a cold pack to relieve pain associated with arthritis.
Thermipaq Hot/Cold Pain Relief Wrap, Medium
LotFancy Reusable Hot or Cold Gel-Pack – Soft and Comfortable
Smart Temp HC1302 Portable Reusable Hot/Cold Pad
#10. Eating a Healthy Diet can Help Relieve Arthritis Pain Naturally

You may wonder why what you eat matters but it really can make a big difference in how bad your symptoms are.
Try eating foods that strengthen the bones, lubricate the joints and will help reduce inflammation that contributes to arthritis pain.
It will also help you maintain a healthy weight that will take some of the pressure off your joints.
Many people prefer to use natural remedies such as the ones above instead of prescribed medications because they believe them to be just as effective. When used correctly, they're safe for most people to use and you can avoid nasty side effects that may be just as bad as the arthritis pain.
Even though the listed natural remedies are safe for most people – remember, if you have health problems that require you to be on prescription medications (diuretics, antibiotics, anti-anxiety, or any prescription drug) or are under the care of a physician for any reason (even if a temporary situation) you need to consult with you physician before trying natural or herbal type remedies!!
Do you have any tips that you'd add to our list?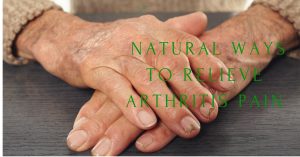 These statements have not been evaluated by the Food and Drug Administration. This article is for educational and informational purposes only and does not intend to diagnose or treat any disease. It is always recommended that you seek the advise of your private medical doctor.