This post may contain affiliate links. I may be compensated if you make a purchase through a link on this page.
Uncover Bee Pollen Benefits for Women that will Help Boost Your Wellness!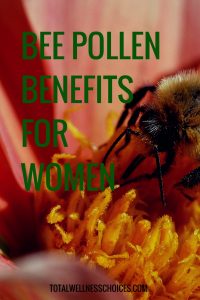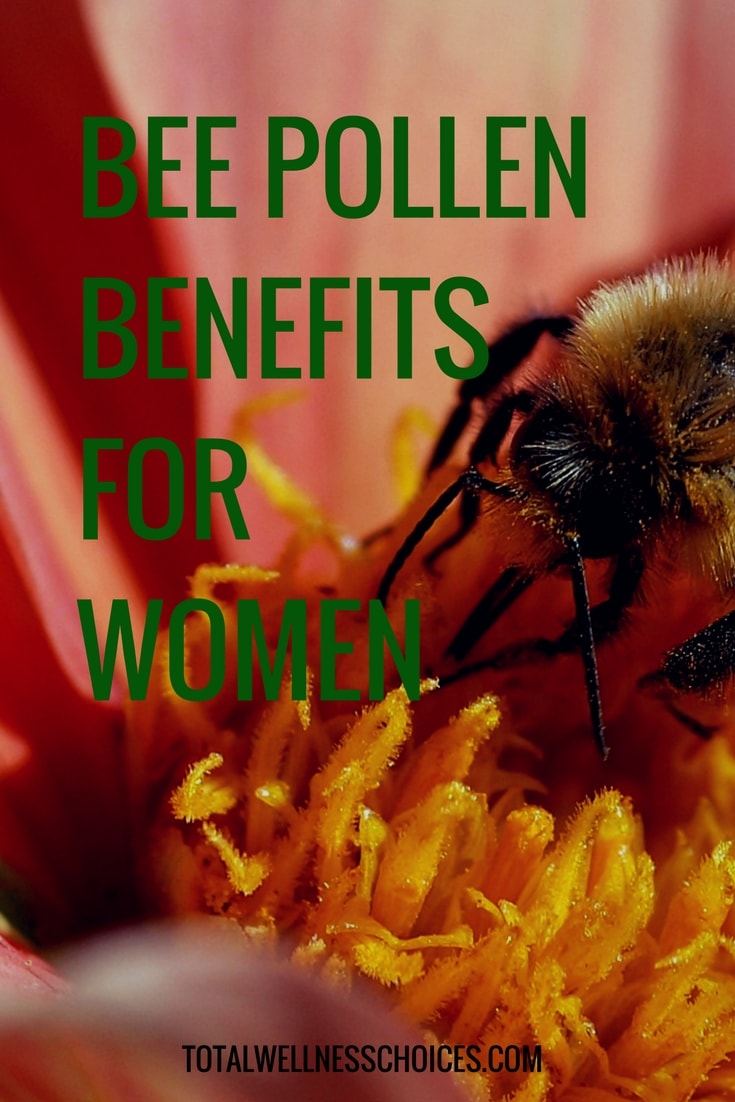 Are there any specific bee pollen benefits for women?
The simple answer to that question is YES.
Although bee pollen benefits everyone, there are certain benefits that are peculiar to women.
There are also some benefits that could be considered general, but at the same time are very important to the female folks.
We are going to look at the different ways this amazing food supplement can help improve a woman's life.
You will be amazed at the many ways this "superfood" can benefit women. So keep reading to find out!
Y.S. Organic Bee Pollen — 200 Capsules
Dr. Danielle's Bee Well (Royal Jelly 1500mg, Propolis 1000mg
Bee Pollen – Low Moisture Whole Granulars – 10 oz
1. Fertility is One of the Vital Bee Pollen Benefits for Women
Aside from promoting libido, bee collected pollen also helps to boost fertility in women; it helps to nourish the ovaries and improves the quality of eggs produced by the ovaries.
2. Bee Pollen May Help Relieve PMS
Pre-Menstrual Syndrome can be very discomforting especially if you are among those that suffer from very severe forms of it.
In fact, mine used to be very incapacitating that there were times I couldn't even leave the house because of the pains and cramps.
Bee pollen has been found to be effective at reducing the discomforts associated with PMS. This is because of its ability to balance the hormones.
It is important to note that hormonal fluctuations are the major culprits behind PMS in women.
Pollen also contains iron, which boosts hemoglobin levels and red blood cells This helps to prevent anemia especially in those that experience very heavy menstrual flow.
Y.S. Organic Bee Pollen — 200 Capsules
Dr. Danielle's Bee Well (Royal Jelly 1500mg, Propolis 1000mg
Bee Pollen – Low Moisture Whole Granulars – 10 oz
3. Relieves Menopausal Symptoms
Bee pollen also may help to reduce the ugly symptoms of menopause. As a woman approaches menopause, her body produces less of estrogen, thereby leading to hormonal imbalance.
This imbalance affects the hypothalamus (this acts as the body thermostat) negatively. Thus the hypothalamus would not be able to regulate the body temperature effectively any more.
The resultant effects of that include hot flashes, night sweat, dizziness, low sex drive and chronic fatigue.
Great news is, with regular consumption of bee pollen your hormones can be balanced. And those frustrating symptoms of menopause can be reduced or even eradicated.
4.  May Help Alleviate Side Effects of  Breast Cancer Treatment
Bee Pollen – Low Moisture Whole Granulars – 10 oz
Studies suggest that pollen may be helpful to women undergoing chemotherapy because it helps to reduce the nausea associated with chemotherapy.
One study shows that bee pollen may help alleviate hot flushes and other menopausal symptoms in breast cancer patients receiving  anti-hormonal treatment.
Its rich nutritive properties also increase the energy levels. This is one thing that everyone undergoing chemotherapy treatment desperately needs.
Be pollen also helps to boost the immune system. Thus, it can offer great comfort or relief to cancer patients as well as speed up recovery time.
5. Helps to Reduce Varicose Veins
Pollen also contains ample amount of Rutin, which is known to be quite effective at reducing varicose veins.
6.  Bee Pollen Benefits the Skin 
This natural super food supplement contains a lot of anti-oxidants that have anti-aging effects.
Hence, it may help to make your skin look younger and beautiful. It has also been found to be effective for acne.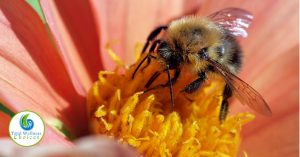 7. Bee Pollen Benefits Weight Loss
The lecithin in pollen improves metabolism and melts away body fats.
Bee pollen also helps to curb appetite. Thus it makes it easier for you to limit your food intake without lacking any of the important nutrients your body needs to function optimally.
The resultant effect of this is effective and healthy weight loss (Read Using Bee Pollen for Weight Loss).
These health benefits are very encouraging. But it is important that pregnant and nursing mothers consult a doctor before adding bee pollen supplements to their daily regimen.
You should also ensure that you choose a product that is both effective and safe to use.
A lot of brands out there contain fillers and traces of toxins that are quite harmful to the human body. So make sure you avoid such chemical laden products.
You should also note that not everyone can take bee pollen supplements. If you are ALLERGIC to pollen, bees, or other insects, or bee products you should NOT BE TAKING THIS SUPPLEMENT.
IF YOU ARE ON BLOOD THINNERS, SUCH AS WARFARIN, you should NOT BE TAKING THIS SUPPLEMENT.
ALWAYS CONSULT YOUR PHYSICIAN BEFORE TRYING THIS OR ANY NEW SUPPLEMENT.
These statements have not been evaluated by the Food and Drug Administration. This article is for educational and informational purposes only and does not intend to diagnose or treat any disease. It is always recommended that you seek the advise of your private medical doctor.