This post may contain affiliate links. I may be compensated if you make a purchase through a link on this page.
Does Using Bee Pollen for Weight Loss Work?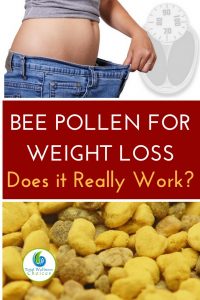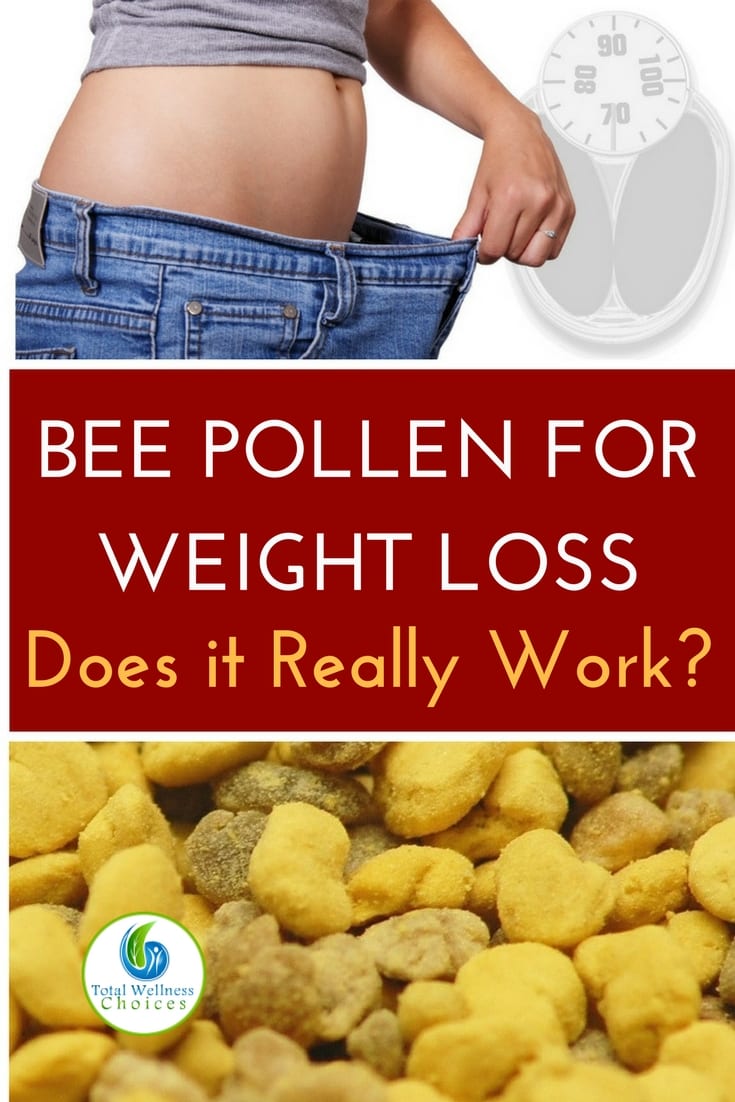 Does bee pollen help weight loss? The answer by many is "yes it does!"
So let's take a look at how bee pollen for weight loss is thought to work…..
Obesity is one of the most common health problems faced by Americans nowadays.
This is probably the main reason why the weight loss industry is a multi-billion market.
A lot of people are looking for ways to lose weight and reduce the risks of obesity while it's not too late.
Of course, there are plenty of other weight loss pills out there claiming to work "miracles" even though a lot of then are just SCAM!
>>>>In a Hurry Click Here to See the Best Bee Pollen Supplements on Amazon.Com
So Why Choose Bee Pollen for Weight Loss?
First of all, pollen is a completely natural supplement. So you need not worry about experiencing those adverse negative side effects that are associated with conventional weight loss pills.
Such side effects include headache, irregular heart rate dizziness, nausea, upset stomach, nutrient deficiencies and many more.
Quite the contrary, if you choose to use bee pollen for weight loss, you can actually avoid nutrient deficiencies.
This is because this superfood contains practically all the vitamins and minerals in the RDA for a typical American adult.
In addition, it also has a powerful cocktail of enzymes, amino acids, carbohydrates and fats that can provide you with all the nutrition and energy you need for an entire day.
This bring us to ask this question – if it contains so many nutrients, how can bee pollen help you lose weight?
Won't it make you fatter instead? Not at all because although it is high in nutrients, pollen is very low in calories.
In fact 1 teaspoon contains about 15 calories, while there are only 10 calories in 3 capsules (daily dosage).
Y.S. Organic Bee Pollen — 200 Capsules
Dr. Danielle's Bee Well (Royal Jelly 1500mg, Propolis 1000mg
Bee Pollen – Low Moisture Whole Granulars – 10 oz
Bee Pollen and Weight Loss – The Connection!

There are several ways by which bee pollen is thought to help weight loss, including the following:
Bee Pollen Speeds Up Your metabolism
It's true that bee pollen supplements do contain a lot of nutrients – 97 different kinds, to be precise. But because your metabolism will be a lot faster, you will be able to burn calories faster as well.
So your weight will still go down despite the bigger amount of nutrition benefits that you can receive after taking this supplement.
Contains Lecithin
The second reason it's thought to be so effective to use bee pollen for weight loss is because it contains lecithin, a substance that naturally dissolves fat.
In fact, pollen contains 15% lecithin by volume, which is quite a significant amount for dissolving enough fat to result in weight loss.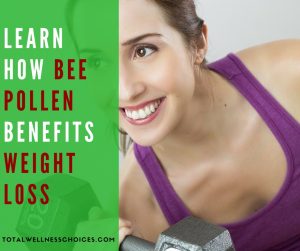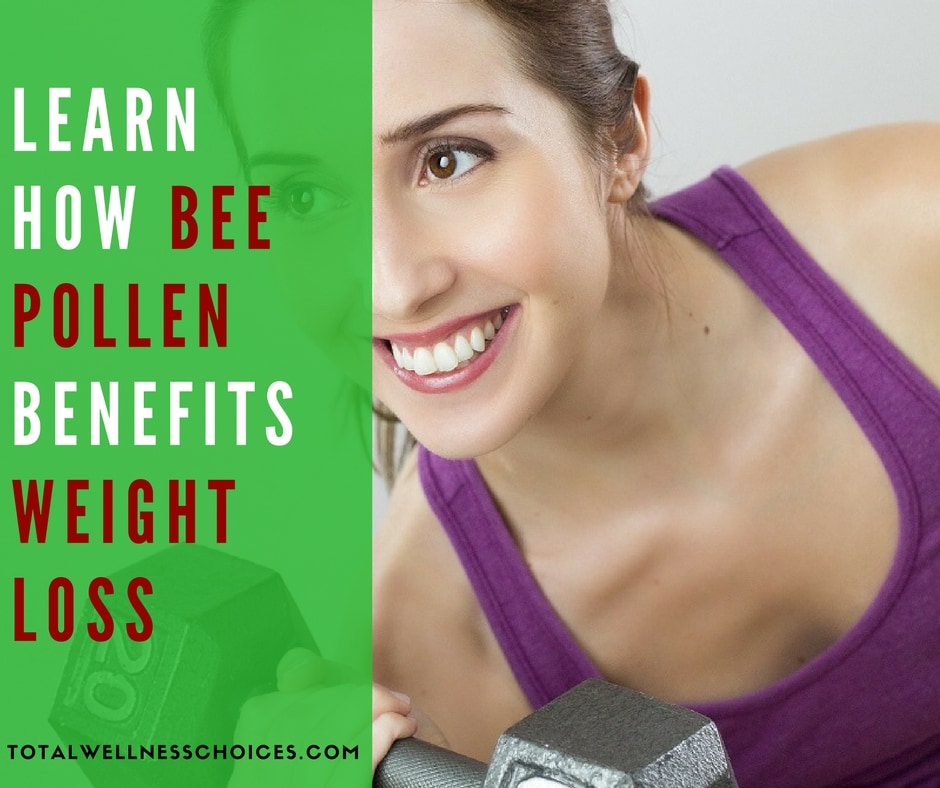 Appetite Suppression

One of the amino acids present in bee pollen, phenylalanine, acts as an appetite suppressant because it prevents cravings for food.
We all know that unhealthy food cravings and binging is the reason a lot of us put on so much weight.
The truth is, the less you eat, the less likely you are to put on more weight. Instead your body will be able to burn off the fat already stored in your body in order to release the energy it needs to function.
Increases Energy Levels
Bee pollen is also thought to be a great natural energy booster. So when you take this food supplement on a regular basis, you will have enough energy to exercise. We all know that exercise is very important, if you are looking to lose weight.
And you can not exercise much if you are too tired all the time. Better still, unlike other caffeine laden energy boosters, bee pollen will not give you the "crash".
Y.S. Organic Bee Pollen — 200 Capsules
Dr. Danielle's Bee Well (Royal Jelly 1500mg, Propolis 1000mg
Bee Pollen – Low Moisture Whole Granulars – 10 oz
Bee Pollen for Weight Loss… Concluding!
However, although bee pollen is thought to benefit weight loss, it is important to note that it s NOT a "magic pill". You still need to EAT RIGHT and follow a healthy lifestyle if you want to get the best results.
You shouldn't rely solely on this supplement or any other dietary supplement for that matter in your quest to lose weight.
Combining bee pollen with positive changes to your diet and your lifestyle will help you to effectively lose weight naturally. And at the same time help boost your general wellness.
You should also note that not everyone can take bee pollen supplements. If you are ALLERGIC to pollen, bees, or other insects, or bee products you should NOT BE TAKING THIS SUPPLEMENT.
IF YOU ARE PREGNANT OR BREAST FEEDING you should NOT BE TAKING THIS SUPPLEMENT.
IF YOU ARE ON BLOOD THINNERS, SUCH AS WARFARIN, you should NOT BE TAKING THIS SUPPLEMENT.
ALWAYS CONSULT YOUR PHYSICIAN BEFORE TRYING THIS OR ANY NEW SUPPLEMENT.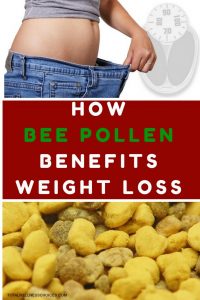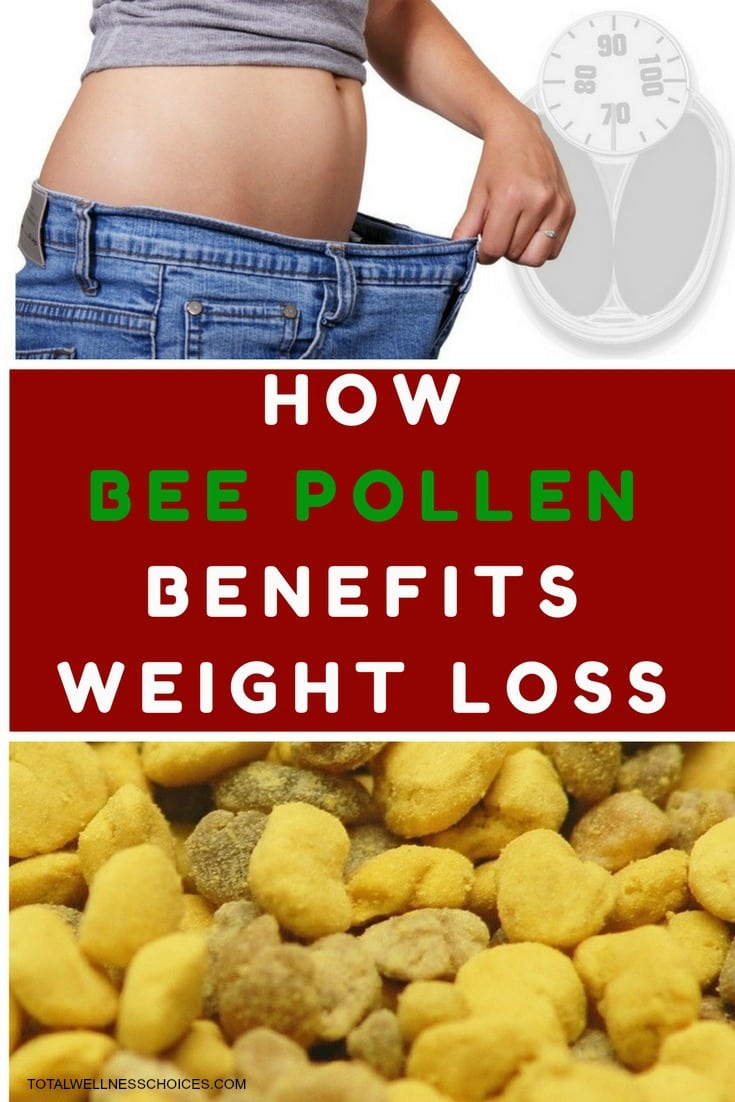 These statements have not been evaluated by the Food and Drug Administration. This article is for educational and informational purposes only and does not intend to diagnose, treat, cure, or prevent any disease or health condition. It is always recommended that you seek the advise of your private medical doctor.