This post may contain affiliate links. I may be compensated if you make a purchase through a link on this page.
Find out Why Bee Pollen is One of the Top Natural Energy Boosters!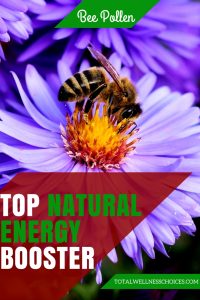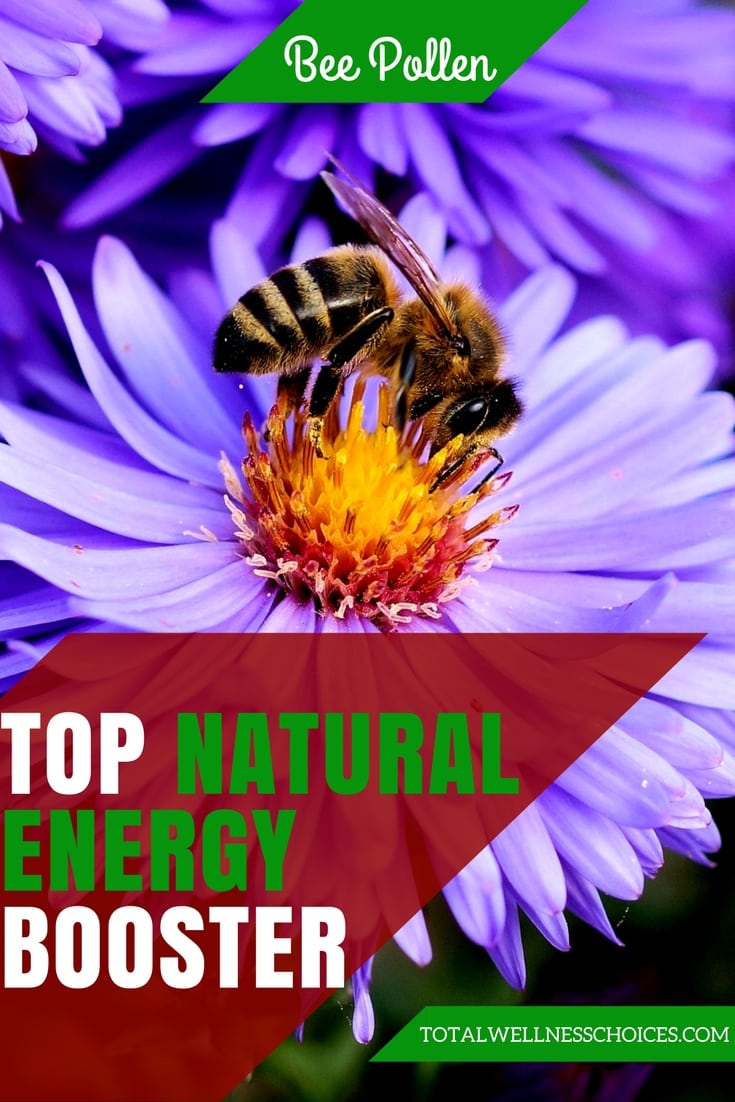 If you are looking for a top natural energy booster that does not contain Caffeine, then you are at the right place.
Today, we are going to discuss why bee pollen is one of the best natural energy boosters.
So keep reading…!
There are so many energy drinks out there on the market today.
Unfortunately, the majority of them contains substances that could do more harm than good to your general health.
So if you really want to boost your vitality without the risk of any fatal side effects, you should opt for bee pollen.
Y.S. Organic Bee Pollen — 200 Capsules
Dr. Danielle's Bee Well (Royal Jelly 1500mg, Propolis 1000mg
Bee Pollen – Low Moisture Whole Granulars – 10 oz
Why Energy Boosters?
It is not a surprise that energy boosters are flying off the shelves. A lot of people are suffering from chronic fatigue because of our fast-paced lifestyle in these modern times.
This is made worse by the fact that most of us don't really get enough sleep at night.
We are supposed to sleep for about 7-8 hours, but most people barely sleep for four hours. This eventually leads to lack of energy during the day.
Hence, we try to boost our energy levels during the day by drinking coffee. This in turn leads to more sleeplessness at night and the vicious cycle continues.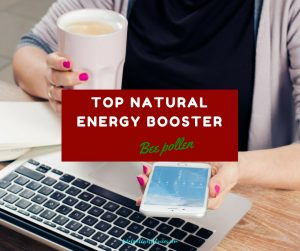 The Problem with Caffeine
Too much caffeine causes insomnia, headaches, trembling, heart palpitation and other health problems. I used to drink coffee a lot, not specifically for energy but because of the aroma.
Unfortunately it made me feel hyper, so I had to stop drinking it altogether.
Another thing a lot of people do not remember is that caffeine is addictive. You become very dependent on it that you may not be able to function well without it.
Unfortunately most of the energy drinks and bars out there are filled with caffeine.
And truth is, caffeine doesn't really give energy. It only gives you the rush, so you get the feeling that you are energized.
You can protect yourself from all the negative effects of caffeine and other harmful chemicals by choosing bee pollen.
Bee Pollen – A Top Natural Energy Booster without Caffeine

Bee pollen is one of the best natural energy supplement available today because it is rich in the vital nutrients that boost stamina.
It contains about 30% protein, ample amount of complex carbohydrates, laden with vitamins (especially B12), fatty acids, amino acids and other essential nutrients that will help keep your energy levels up all day long.
In spite of all these nutrients two capsules of bee pollen contains only 10 calories.
Aside from boosting your energy levels there are also many other bee pollen benefits that you can take advantage of.
This top natural energy booster is also an effective weight loss aid and excellent immune system strengthener among many other benefits.
Bee pollen is one of the best natural energy boosters without caffeine. So, it does not give you the "crash" or have the kind of negative side effects associated with most of the energy boosters out there.
Y.S. Organic Bee Pollen — 200 Capsules
Dr. Danielle's Bee Well (Royal Jelly 1500mg, Propolis 1000mg
Bee Pollen – Low Moisture Whole Granulars – 10 oz
Bee Pollen as a Top Natural Energy Booster – Any Side Effect?
Bee pollen does not really have adverse side effects unless you are allergic to bee sting or other bee related products.
If you have never taken bee pollen before, then you should start with small doses. And then increase the dosage if you do not notice any negative reaction.
Taking these baby steps when starting off with bee pollen will help you avoid any serious allergic reactions such anaphylaxis, which is a very fatal allergic reaction that causes itching, rashes, swollen throat etc.
You should also endeavor to NOT exceed the recommended dosage.
It is also vital to note that not all bee pollen products are created equal. You need to select pure uncontaminated pollen if you want to enjoy the benefits without the risk of ingesting toxins.
Click here to learn about the bee pollen supplement I recommend. This brand is sourced from a pristine environment and made in a GMP approved facility, making is toxin-free.
This article is for educational and informational purposes only and does not intend to diagnose or treat any disease.