This post may contain affiliate links. I may be compensated if you make a purchase through a link on this page.
Summer Road Trip Diffuser Blend Recipes that Will Awaken You!

Here are five diffuser blends that will put you in a positive and cheerful mood while you cruise those country roads and highways this summer!
Load up the kids, or grand kids, or your friends and take a picnic lunch and head out to your favorite spot. While you cruise there these blends will liven and brighten your trip!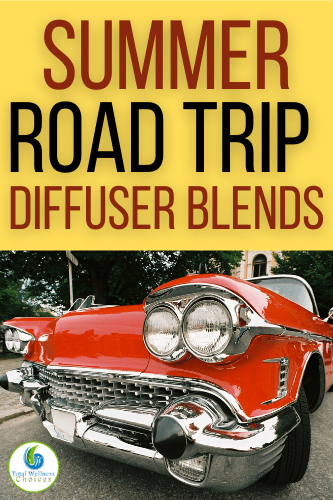 Summer. It is leaving fast here in the Northern Hemisphere. Make time to get out and enjoy the nice weather before the season changes. Cruise those highways and byways!
Whether you decide to take these blends on the road with you, or use them in your home, they will add to your day and maybe bring to mind some fond memories from days gone by.
There are several Summer scents that essential oils remind me of including: bright, sweet, or tangy scents; earthy, warm, resinous scents; or even sharp, floral or herbaceous scents.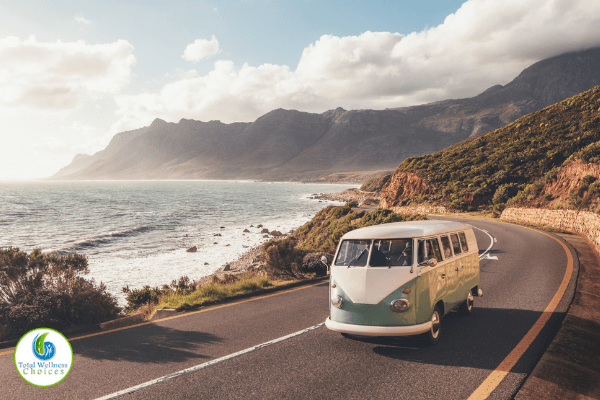 Best Essential Oils for Summer Road Trip Diffuser Blends
The following is a list of essential oils that I use when creating a Summer Blend. I find they add a positive, uplifting note to my home. And I like taking them with me when I travel.
Here are 21 Recommended Summer Season Essential Oils:
Geranium
Jasmine
Lavender
Copaiba oleoresin
Cedarwood
Cypress
Frankincense carterii
Sweet Marjoram
Rosemary
Peppermint
Spearmint
Mandarin
Sweet Orange
Lemon
Grapefruit
How to Use a Diffuser
If you want to scent a large room, a diffuser is the best and easiest way to do so.
URPOWER 2nd Version Essential Oil Diffuser Aroma Cool Mist Humidifier
InnoGear Aromatherapy Essential Oil Diffuser Ultrasonic Cool Mist Diffusers with 7 Color LED Lights Waterless Auto Shut-off, Wood Grain, 200 mL
Essential oils are highly concentrated, so you'll only need to use a few drops of each of these essential oils.
The size of your diffuser will determine how many drops of essential oils that you'll use:
For a 100 ml diffuser, add just 3 to 5 drops of EO's.
For a 200 ml diffuser, add 6-10 drops of EO's.
For these recipes, create a master blend in an empty glass bottle. I find it best to triple the recipe in an empty bottle and then add the recommended drops to your diffuser.
You should only use your diffuser for 30 to 60 minutes at a time.
After that, turn it off and give yourself time to rest. Too much exposure to essential oils can cause headaches, dizziness, eye irritation, or nausea.
You can use an essential oil diffuser two or three times a day in shorter intervals.
There are some car diffusers you can buy also. Some rest in the cup holder of the car and others are waterless and attach to the air vent or hang from the rearview mirror.
Here is a car diffuser that is handy for on the go. Just add a few drops of oil to the pads and attach to the car vent.
You can also make a DIY wool ball diffuser to hang from the rearview mirror of your car. Easy to do. Just buy 1 inch felted wool balls like these. Using twine or string and an upholstery needle, string 7 or 8 balls together. Just tie a knot with both ends together making a circle. Place a drop or two of the blend on each wool ball. Tie it on the mirror. And you are ready to go!
Essential Oil Safety
Essential oils are natural, but that does not mean that they are safe for everyone.
Some people can be allergic to oils. Those with respiratory problems, or other health issues, may find certain essential oils contraindicated.
There are also some essential oils that can't be diffused around dogs, cats, birds, or other pets.
It is not recommended that you diffuse around children under age two. Some oils can be diffused around children ages 2 to 10.
Be sure to check the recommended ages for each of the oils in the Summer essential oils listed above, and in the blends below!
Also, check to make sure that the oils are safe for pets and pregnant or nursing women if they will be in the home.
Related Essential Oil Articles: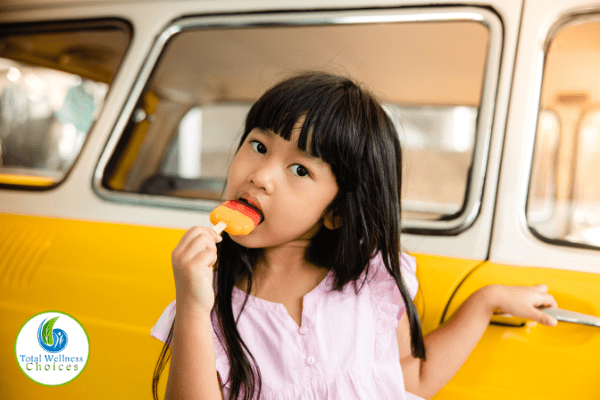 Summer Road Trip Diffuser Blends
#1. Sweet Treats Blend
This blend brings to mind those sweet summer treats that the kids are snacking on in the back seat of the car.
#2. Ocean Breeze Blend
This blend brings to mind cruising down that ocean highway with the windows open and your radio turned up.
#3. Backseat Driver Blend
Is there one person in your family who always seems to know how you should be driving – "you're driving too slow", "you're driving too fast", "no, no, you should have turned right back there", etc.
#4. "Florida Here We Come" Blend
A blend that will get you in the mood for your road trip to Florida. "Florida Parks Here We Come!" It has the sweet citrus scents that Florida is known for, as well as, herbal undertones for Florida's herbal gardens.
#5. Skyline Drive Blend
Just wanting a relaxing day cruising that scenic drive in the mountains near you? This blends has scents of wildflowers and evergreen trees that most mountain roads are famous for.
Note: The blends with Rosemary and Peppermint are not Kid Safe. I recommend leaving them out, or substituting kid safe ones for children under 10 years of age.
Instead of Rosemary, you can use Roman Chamomile or Sweet Marjoram EO essential oil.
Spearmint is a good substitute for Peppermint.
Some people find Jasmine too overwhelming in a blend – when you double or triple the Skyline Drive blend – don't double the Jasmine. Or, leave it out and add extra Geranium essential oil instead.
Which of these essential oil diffuser blends is your favorite?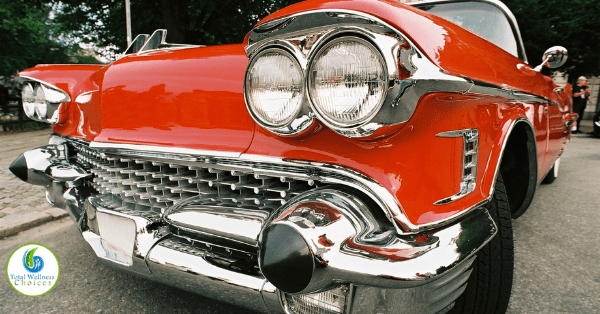 These statements have not been evaluated by the Food and Drug Administration. This article is for educational and informational purposes only and does not intend to diagnose, treat, cure, or prevent any disease or health condition. It is always recommended that you seek the advise of your private medical doctor.