This post may contain affiliate links. I may be compensated if you make a purchase through a link on this page.
Independent Review of Xtend Life's Kiwi Klenz
There are now so many dietary supplements on the market that it is often confusing to know what each supplement does, and whether or not they are really helpful in improving your health.
Understanding what these products promise to do and what they actually deliver can help you decide if a supplement is right for you.
This Kiwi Klenz review is designed to help you learn more about what this product is and how it can help you to live healthier.
What is Kiwi Klenz?
The name Kiwi Klenz is somewhat misleading as the name seems to suggest another colon cleansing product. However, Kiwi Klenz is not a colon cleanser per se, but rather a product that claims to balance your digestive system.
So while it may help regulate bowel movements and reduce flatulence it isn't a product that is designed to clean out your colon, with little health benefits.
Instead Kiwi Klenz is a prebiotic supplement made up entirely of Kiwifruit with no other ingredients.
For those of you who are wondering what a prebiotic is, it is food that is not digestible by the body, but serves as food for the helpful bacteria (called probiotics) in your digestive tract.
These good biotics needs this food in order to remain strong and keep the bad bacteria in your digestive tract at bay.
What Does Kiwi Klenz Promise to Do?
The makers of Kiwi Klenz is a company called XtendLife and according to their official website this product gives your body the necessary prebiotics to keep it healthy and well and in doing so will balance your digestive system, making it and you healthier overall.
According to the website taking Kiwi-Klenz will:
Allow you to get all maximum nutrients from the food you eat.
Will make immune system stronger
Regulate bowel movements
Elimate gas
Reduce bloating
Help you to lose weight
Reduce your acne
Reduce the amount of toxins
What The Reviews Say
Unfortunately there seems to be little or no user reviews for this product. Since this product is only sold through the company's website and cannot be purchased from a third party most of the sites that offer product reviews are not privy to what customers think about Kiwi Klenz.
However, comments left on the website itself, are quite favorable with various customers stating that they were more regular and had less gas after using this product.
(Note: This has changed since the original review. You can now find Kiwi Klenz being sold on the Amazon.com site here.
The reviews on Amazon show an 81% for 4 stars and above reviews. These reviewers seemed satisfied at how the product help their digestive system. That it worked at improving their constipation problems, and other digestive concerns.
For the one star reviews it showed at 8%. The negative reviewers listed bloating and constipation, or that the product did not work for them as the reason for the one star rating.)
With all the comments (from both the company's website and Amazon.com website) combined it does appear that Kiwi-Klenz does do most of what it promises to do, though it may not achieve the same benefits in each and every individual.
However, since the only ingredient in Kiwi Klenz is kiwifruit and kiwifruit is known for it's health benefits this is certainly a product worth trying.
Especially, since there are so few good prebiotics on the market, and this one definitely seems to be one of the best available.
With a 12 month money back guarantee this product is highly recommended for anyone who suffers from chronic digestive problems.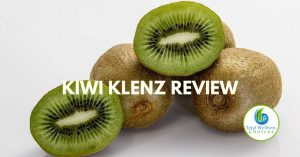 These statements have not been evaluated by the Food and Drug Administration. This article is for educational and informational purposes only and does not intend to diagnose, treat, cure, or prevent any disease or health condition. It is always recommended that you seek the advise of your private medical doctor.