This post may contain affiliate links. I may be compensated if you make a purchase through a link on this page.
How to Use Essential Oils to Quit Smoking!
Today, we are going to discuss how to use essential oil to quit smoking. We all know that smoking is NOT good for our health (the health disclaimer on the packets of cigarettes says it all).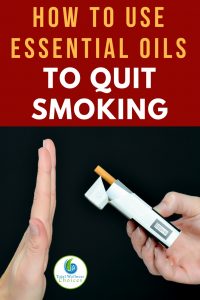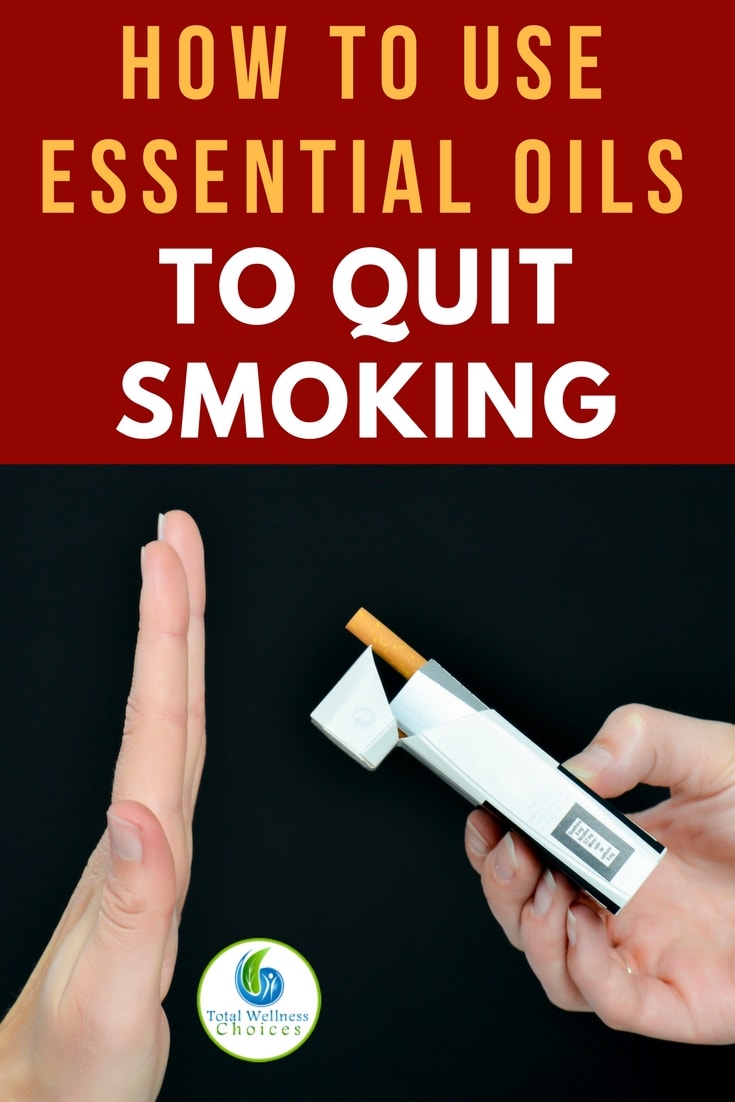 Not to mention the fact that smoking also makes your breath stink.
So, why do people continue to smoke in spite of these negative side effects? Even though there are people who don't care about the negative side effects and don't want to quit, the majority of people who want to stop smoking have tried to quit several times but failed.
Truth is, quitting is hard, but the good news is, it CAN be done and a lot of people have succeeded and so can you!
It is very important to understand why you smoke and why you feel you need to smoke.
This will help you identify the triggers and learn how to manage the cravings, so you can successfully quit smoking.
Reasons Why People Can't Quit Smoking
Withdrawal Effects
The nicotine in cigarette makes it addictive. This is one of the main reasons why smokers keep smoking in spite of the proven health hazards.
As your body gets used to nicotine, it craves for more, and if you stop smoking, your body reacts to the nicotine starvation. Hence you begin to feel uncomfortable and experience withdrawal symptoms.
Some of the withdrawal symptoms include:
Irritability
Anxiety
Headache
Tiredness
Difficulty sleeping
Nausea
The good news is, although your craving for a smoke may continue long after you stop smoking, the withdrawal symptoms don't really last long – they only last from a few days to a couple weeks. So if you stay strong, you can successfully beat the addiction.
Triggers
Triggers are things that stimulate the feeling of smoking (things that make you want to smoke). These include emotions, places, people, smell etc.
For instance, some people have the urge to smoke when they are stressed or feel agitated, while some feel like having a smoke when they attend a party or are with other smokers.
In fact, different people have different triggers, so understanding your triggers will help you to avoid them as much as possible.
5 Essential Oils that Can Help You Quit Smoking
#1. Black Pepper
Plant Therapy Black Pepper Essential Oil. 100% Pure, Undiluted, Therapeutic Grade. 10 ml (1/3 oz).
Research shows that inhaling the vapor from black pepper extract can help reduce smoking withdrawal symptoms.
Research shows that inhaling the vapor from black pepper extract can help reduce smoking withdrawal symptoms
According to the findings of the study, black pepper increases respiratory tract sensation the way cigarette smoke does, leading to the alleviation of withdrawal symptoms including anxiety.
Black pepper also helps to curb cravings, which is very helpful for smokers looking to quit.
#2. Peppermint Oil
Peppermint oil is known to curb cravings, boost moods and increase focus, making it an ideal essential oil for those looking to kick the smoking addiction. This will also be helpful to those who experience nausea as one of their withdrawal symptoms.
#3. Lemon
Lemon Essential Oil (Cold Pressed). 10 ml. 100% Pure, Undiluted, Therapeutic Grade.
If your withdrawal symptoms are exhaustion and irritability, then lemon EO can be of great help.
If your withdrawal symptoms are exhaustion and irritability, then lemon essential oil can be of great help. The uplifting aroma of lemon helps the boost your moods and increase energy levels as well as keep you focused.
#4. Ylang Ylang
Ylang Ylang calms and relaxes your mind and relieves both physical and emotional tensions. It helps to calm anxiety associated with nicotine withdrawal and also helps you sleep better.
It is important to note that ylang ylang can slightly lower blood pressure. So you can use lavender as a substitute if you have low blood pressure.
#5. Angelica
Angelica has calming effects, helps to curb cravings, relieves headaches and supports respiratory health.
Angelica Root 100% Pure Therapeutic Grade Essential Oil by Edens Garden- 5 mL (1/6 oz)
Other essential oils that can help you stop smoking include clove, sandalwood, cedarwood, and frankincense.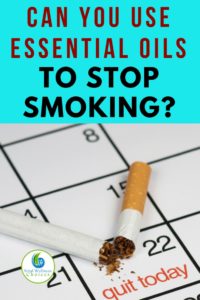 How to Use Essential Oils to Quit Smoking
You can use essential oils to stop smoking by:
Diffusion – You can diffuse single oil or a blend of oils using a diffuser. The diffuser disperses the oil fumes into the atmosphere and you simply inhale the fumes as you breathe.
Inhaler – Inhalers are very convenient because you can take them along with you wherever you go.
How to Make A Stop Smoking Essential Oil Inhaler
 * You will need an empty inhaler like this one.
Add essential oils to a glass bowl
Put the cotton wick into the oil
Use tweezers to turn the wick in the oil until it soaks up all the oil
Place the wick inside the inhaler
Close the inhaler
Use as often as needed
Topical Application – Dilute the essential oil with a carrier oil and apply topically to your skin.
You can also use essential oils to quit smoking by adding a few drops onto a tissue paper and inhaling or even by inhaling directly from the bottle. But keep in mind that frequent opening of the essential oil can affect the potency.
Stop Smoking Essential Oil Diffuser Blend
Quit Smoking Essential Oil Inhaler Blend
Safety First When Using Essential Oils
If you have never used a certain essential oil it is important to do a skin patch test prior to topically using! See my sections on topical use and other essential oil safety concerns:
Now that you know how to use essential oils to quit smoking, its time you kicked the butt for good. Give it a try and let us know how it goes!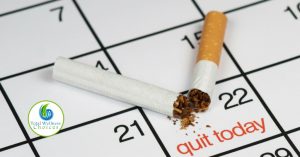 These statements have not been evaluated by the Food and Drug Administration. This article is for educational and informational purposes only and does not intend to diagnose or treat any disease. It is always recommended that you seek the advise of your private medical doctor.