This post may contain affiliate links. I may be compensated if you make a purchase through a link on this page.
Simple Natural Remedies for Cold and Cough that are also Effective!
Finding the right natural remedies for cold and cough can help make you feel better by relieving the associated symptoms that bring discomfort.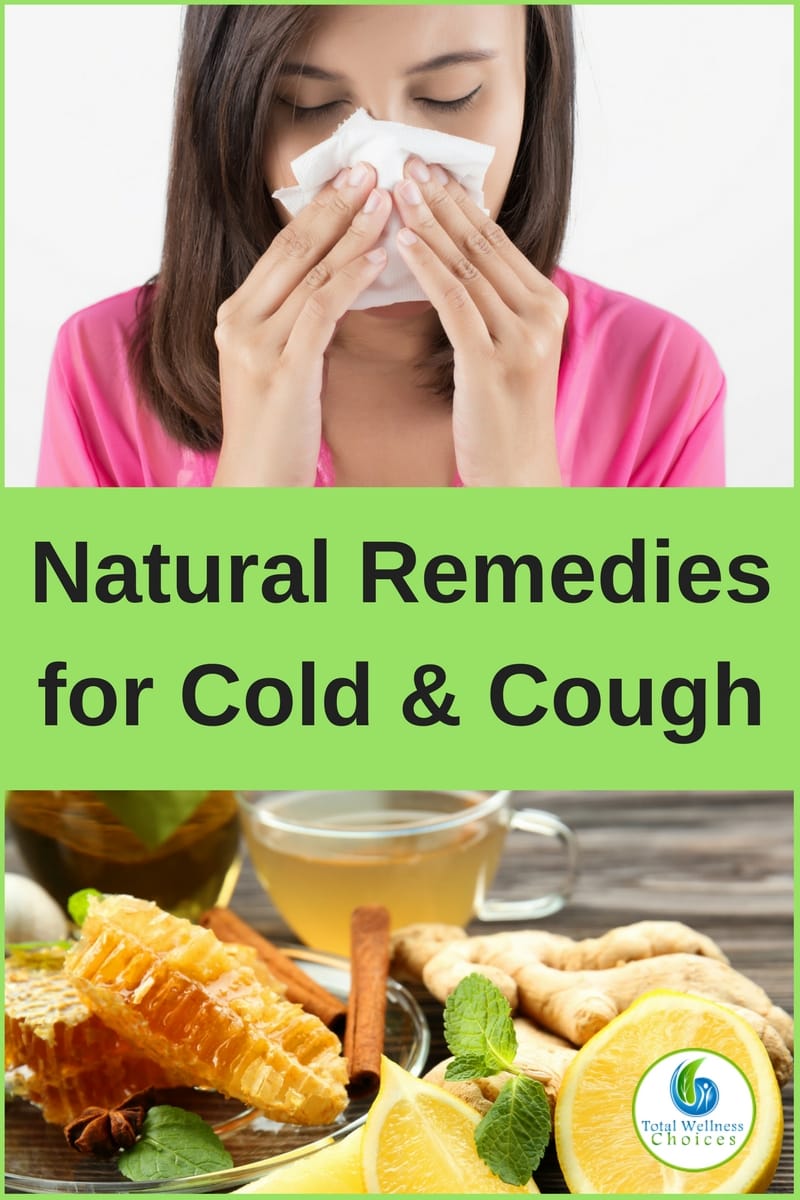 Believe it or not, the common cold is actually associated with over 200 different viruses. And, since it's a virus, there's no cure for it.
You kind of have to let it run its course. However, there are natural remedies for cold and cough that can help alleviate the symptoms associated with the illness.
It's helpful to understand a little about the malady before you attempt to treat it.
First, note that the virus attaches itself to mucus membranes in your throat and nose and then hijacks the cells within making them replicate into more virus cells.
Your body's attempt to fight the virus cells is what initiates the typical symptomology.
That's when we see the coughing, sneezing, sore throat, fatigue, and congestion characteristically associated with the common cold.
Since it is incurable, most medicines and treatments are all aim at easing symptoms. The idea is to help you feel as comfortable as possible while your body battles the invader.
Your immune system has more power to fight the infection when you are resting peacefully. So the natural remedies for cold and cough on our list are designed to provide that ability.
#1. Hot Ginger Tea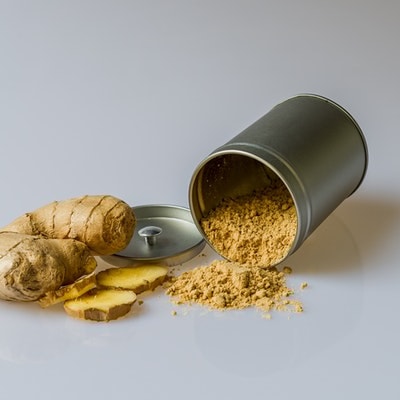 This is one of my favorites… may be because I just love ginger tea. I drink it all the time, even when I don't have any ailment.
Though ginger can be a little spicy, it is also warming, and delicious.
It contains gingerol and will help relieve congestion by lessening the inflammation your mucus membranes are experiencing while in the throes of a cold.
Relieving the inflammation will allow the mucus to flow out. And, since you are taking ginger in tea form, it's providing you with extra fluids, which you will most certainly need.
To make it, grate 6-8 tablespoons of fresh ginger and boil four cups of water. Place the ginger in a lidded jar.
You can sprinkle cinnamon onto the ginger as well. Add the boiling water and then place the lid back on the jar. Let the mix steep for 30-40 minutes.
Strain it into your mug where you can also add honey and lemon to taste.
You can store the remaining tea in the fridge for an entire day before you have to make another batch.
Don't want to go through all that? Even though I prefer using the fresh ginger roots, you can also use ginger tea bags from your local grocery or online.
Yogi Tea Organic Ginger Tea, 16 Bags, 1.12 oz
Traditional Medicinals Organic Ginger Tea, 16 Bags
#2. Garlic, Honey and Lemon Concoction – A Classic Natural Remedy for Cold and Cough
Y.S. Eco Bee Farms Raw Honey – 22 oz
Maybe your grandmother used to recommend this treatment option.
The truth is that old home remedies are often quite valid as they have been tried and true for a number of years and perhaps even generations.
You'll need three ingredients for this classic option: garlic, honey, and lemon. I use and recommend unrefined raw honey because it still has its healing properties intact (this is my favorite).
Take a medium clove of garlic, a teaspoon of honey, 1 lemon, and some warm water. Crush the garlic clove and juice the lemon then place them in a glass together.
Add the honey and then the water. Feel free to add more honey to make the concoction taste better.
Remember that honey is also good for cough as it help soothe your throat.
Stir it and then drink the whole thing. Try this a couple of times a day until your symptoms dissipate.
#3. Essential Oil Steam

Stuffy noses do well when treated with steam. Steam can be utilized as the result of a hot cup of tea, shower, or via a pot of boiling water.
When you add essential oils to the steaming process you will find a good deal of relief from the congestion you are enduring.
The best essential oils for this process include: peppermint, tea tree, or eucalyptus. They are all quite strongly scented oils.
NOW 100% Pure Peppermint Essential Oil, 1-Ounce
Plant Therapy Tea Tree Essential Oil. 100% Pure, Undiluted 1/3 oz
Radha Beauty Eucalyptus Essential Oil – Big 4 Oz – 100% Pure
Add 5-10 drops of each to a bowl full of boiled water. Get a towel and throw it over your head as you lean over the steaming essential oil mix.
Make sure you have some tissues at the ready since your nose will start running pretty quickly thanks to this process.
Related Reading: Top 5 Essential Oils for Cold Blisters
#4. Honey Onion Syrup – Great Natural Remedy for Cold and Cough
Y.S. Eco Bee Farms Raw Honey – 22 oz
We've mostly been focusing on the snotty nose side of colds.
But this remedy is particularly beneficial for the cough that often goes along with it thanks to post nasal drip and throat irritation.
Honey is amazing for healing sore throats and onions are both anti-inflammatory and antibacterial. This will help loosen up the phlegm build-up in your chest.
You'll need a red onion and honey. Slice the onion and place a few slices of it in the bottom of a jar then cover them with a layer of honey.
Alternate layers, until you have filled the jar. Cover it tightly and allow it to rest for 8-12 hours.
A liquid will develop which you can take in spoonful doses, up to 3 an hour, to control your cough.
There are so many other home remedy options available, we would love to hear your personal favorites. Feel free to share the natural remedies for cold and cough you have tried in the comments section!
Related Reading: 13 Natural Home Remedies for Fever Blisters on the Lips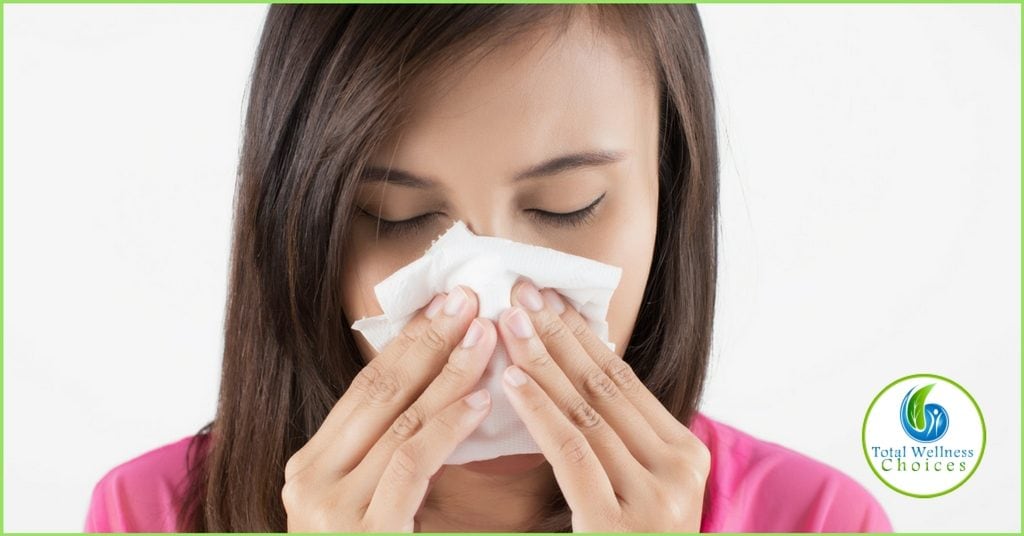 These statements have not been evaluated by the Food and Drug Administration. This article is for educational and informational purposes only and does not intend to diagnose or treat any disease. It is always recommended that you seek the advise of your private medical doctor.