This post may contain affiliate links. I may be compensated if you make a purchase through a link on this page.
Home Remedies for Fever Blisters on the Lips to Help You Fight Cold Sores Naturally!
I prefer using natural home remedies for fever blisters on the lips because they work and are safer and more affordable than their OTC and prescription alternatives.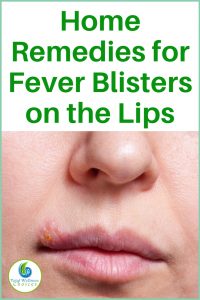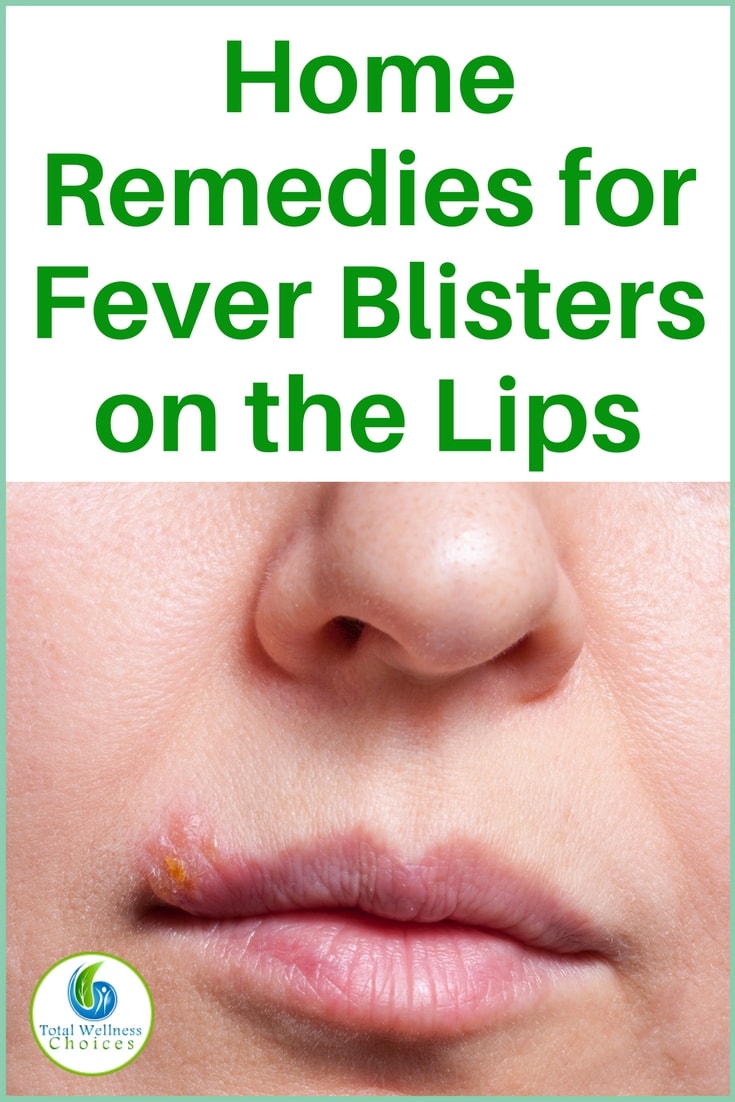 Cold sores and fever blisters are the same thing: painful and ugly skin eruptions especially on the lips caused by an infection with the Herpes Simplex Virus I (HSV).
Luckily there are natural ways to deal with this malady.
Using Natural Home Remedies for Fever Blisters on the Lips
You might be surprised to know that there are a number of home remedy options available in your kitchen.
We will share those more readily available remedies along with some additional ideas that might require forethought.
#1. Ice
Applying ice to the blister, by gently rubbing it on the area for as long as you can stand it, has been shown to reduce swelling and lessen the irritation caused by the blister itself.
You can do this many times, and for as long as you like, until you see results.
#2. Tea Bag for Cold Sores on the Lips

Press a warm tea bag on the blister for roughly thirty minutes. This process can be repeated multiple times a day.
Though I do suggest you utilize a fresh tea bag each time to avoid additional exposure to the infection.
#3. Egg & Yogurt- Great Home Remedies for Fever Blisters on the Lips

Make a facial mask out of 1 egg and a cup of yogurt. Adding Manuka honey is also useful. Apply the mask to the blister. The egg and yogurt help soothe the pain and irritation associated with the cold blister. And the honey helps heal it.
#4. Common Salt
Moisten your finger and dip it in salt. Place that moistened salt on the blister. Salt is quite useful for healing infections and will help initiate the process.
#5. Baking Soda
You can make a paste out of baking soda and warm water. Apply that paste to the fever blister. It has been shown to soothe and heal sores.
#6. Cold Milk
Some believe that cold milk can help heal cold blisters. Dip a cotton ball in cold milk and then apply to your blisters.
#7. Onion
Slice an onion. Rub that onion slice on your blister. While it won't smell very nice, onions have anti-inflammatory properties and will therefore offer you some relief from the sore.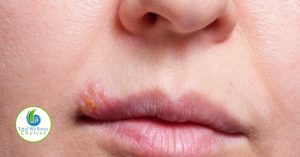 #8. Apple Cider Vinegar
Lots of people have apple cider vinegar in their pantries. Soak a cotton ball in it and apply it to the blister.
This won't be very pleasant smelling either, but it can aid in the drying of the blister and help balance the skin's pH.
#9. Garlic – Amazing Natural Remedy for Fever Blisters

This is a very common remedy for a slew of skin ailments. Smash 2-3 cloves until they resemble a paste-like consistency.
Apply that paste regularly to your cold sore. Leave it on the blister for about 15 minutes. It's a great antibiotic useful in treating fever blisters on the lips.
#10. Lemon Balm Tea
A less common pantry item, lemon balm tea, is actually one of the best home remedy treatments for fever blisters. Soak a cotton ball in it and apply it to your sore.
Traditional Medicinals Organic Lemon Balm Tea, 16 Tea Bags
Lemon Balm Tea (Bulk Herbal Tea) (Cut and Sifted), 1lb (16Oz)
Celebration Herbals Organic Lemon Balm Tea Bags, 24 Count
#11. Aloe Vera
Fresh aloe vera juice a good natural home remedy for fever blisters and other skin infections. Apply it directly and let it remain for a few minutes.
#12. Witch Hazel
Though, perhaps, not a normal kitchen inclusion, witch hazel is one of the effective home remedies for fever blisters on the lips. Soak a cotton ball in it and apply it directly to the blister for quick relief.
#13. Essential Oils
We'd be remiss if we didn't tell you that there are some great essential oils for fighting the pains and inflammation associated with fever blisters.
Consider investing in peppermint oil, geranium, and tea tree oil. These all have beneficial properties to help alleviate the symptoms and pain. (Read: Best Essential Oils for Fever Blisters)
NOW Peppermint 100% Pure EssentialOil, 1-Ounce
Plant Therapy Geranium Egyptian Essential Oil. 100% Pure, 1/6 oz
Plant Therapy Organic Tea Tree Essential Oil. 100% Pure, 1/3 oz
Causes & Symptoms of Fever Blisters
Fever blisters and HSV are highly contagious. So, it is likely that the virus will spread through kissing, hugging, or other forms of close contact with someone who already has a blister.
However, it can also spread through more indirect means like sharing of lip balm, towels, or handkerchiefs. And, it is often exacerbated by hormonal changes or stress.
Some symptoms associated with the onset of a fever blister are less obvious than others.
Surely it is easy to ascertain one is coming when the small, red, fluid-filled blisters appear. However, there is also pain, irritation, and itchiness that precede the arrival of these blisters.
In fact, some people will experience swollen lips and lymph nodes, fever and/or headache prior to the onset.
Treating your fever blisters/cold sores with home remedies is highly advisable since there is no cure. If you can find a home remedy that works, then you'll save a good deal of money and prevent the addition of harmful chemicals to your body.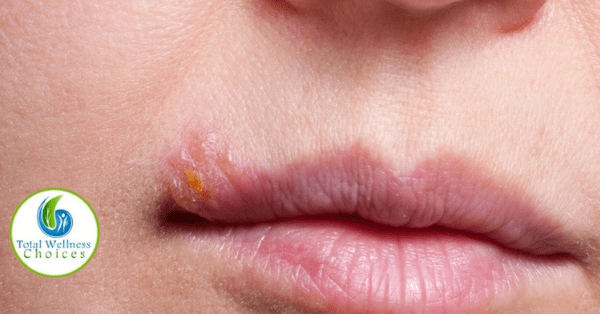 These statements have not been evaluated by the Food and Drug Administration. This article is for educational and informational purposes only and does not intend to diagnose, treat, cure, or prevent any disease or health condition. It is always recommended that you seek the advise of your private medical doctor.