This post may contain affiliate links. I may be compensated if you make a purchase through a link on this page.
Learn How to Use Essential Oils for Aromatherapy!

If you are looking for how to use essential oils for aromatherapy, then you've come to the right place because that is what this post is all about!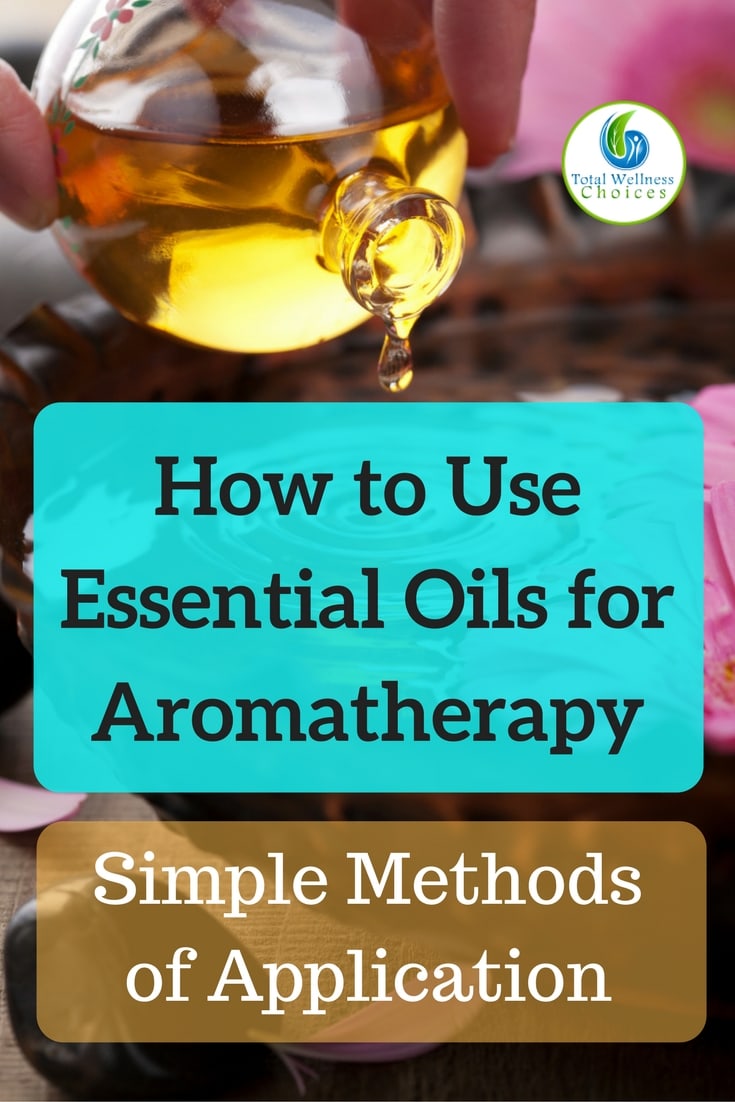 I love essential oils because they are a great option for those looking to live a healthier life using natural methods.
Knowing the different essential oil application methods is important if you want to take advantage of the health benefits of these EOs.
So here are the different ways you can use essential oils.
How to Use Essential Oils for Aromatherapy – 10 Simple Methods

1. Diffusion
The most popular method of use for essential oil is diffusion. Diffusing means spreading or dispersing the EO so you can inhale the aroma.
You can use a diffuser at home or office to scent the room, prevent he spread of germs and infections, relieve stress, aid sleep among many others.
Use caution with the amount of essential oil drops you use in your diffuser. Remember essential oils are very concentrated. For a 100 ml diffuser I usually only use 3 or 4 drops. If using some essential oils such as Ylang ylang, I use only 1 drop!
Also it is important to only use your diffuser for 30 to 60 minutes at a time. (Sometimes I even decrease this time to 15 minutes).
After that, turn it off and give yourself time to rest. Too much exposure to essential oils can cause headaches, dizziness, eye irritation, or nausea.
You can use an essential oil diffuser two or three times a day in shorter intervals.
InnoGear Aromatherapy Essential Oil Diffuser Ultrasonic Cool Mist Diffusers with 7 Color LED Lights Waterless Auto Shut-off, Wood Grain, 200 mL
URPOWER 2nd Version Essential Oil Diffuser Aroma Cool Mist Humidifier
When we hear "diffusion" of essential oils, a lot of us tend to think of just using mechanical or electrical devices.
However, you can also use simple and easy to get things like tissue paper or cotton balls.
Even though I have a diffuser, I still use cotton balls to diffuse essential oils some times.
There are also hand crafted essential oil diffuser jewelries out there you can use. I love these jewelries because they help you make a fashion statement even while enjoying the benefits of essential oils.
2PCS Aromatherapy Essential Oil Diffuser Necklace Two Patterns Pendant Locket Jewelry,23.6
Genuine Leather Essential Oil Diffuser Bracelet/Hypo-allergenic Surgical Steel
Essential Oils Diffuser Locket Necklace (Antique Bronze Finish) Aromatherapy
#2. Bath
Warm bath is another effective method of using essential oils. We all know that a warm bath can be very soothing.
So imagine the effect you will get by adding a few drops of EOs (mixed first with a carrier oil or castile soap) to your bath water and soaking yourself in it for 20-30 minutes.
Adding essential oils to your bath can help in alleviating respiratory problems, sore muscles, arthritis pain, stress and sleep issues.
So next time you want to soothe sore muscles or calm your mind and emotions, just add a few drops of essential oils, along with a carrier of some kind, to your bath and soak!
#3. Shower Bombs
Make shower bombs with baking soda, water and essential oil. Keep a bomb at the corner of your shower. The bomb will slowly break down and release vapor steam as you shower.
#4. Steam Inhalation
Steam inhalation involves adding essential oil to hot water and inhaling the fumes. It's mostly used for respiratory problems and is great for nasal, lungs and sinus congestion.
I find that only one or two drops of the essential oil are needed! After I am done, instead of dumping the water I let it sit for awhile and disperse into the air – in helps deodorize and kill some of the airborne germs!
#5. Personal Nasal Inhaler
This is similar to steam inhalation, but you can carry your personal nasal inhaler anywhere you go (on-the-go). It is great for respiratory issues and can also be used for emotional issues.
It is wonderful also because it is only for you – you are not dispersing into the air. Because not all essential oils are safe for everyone or pets this is one way to contain it, yet still get benefits for you!
#6. Massage
The massage method is ideal for increasing circulation and relieving sore muscles and other types of pain. You can also use the massaging method to improve mood.
#7. Roller Bottle
Essential oil roller blends can be used for arthritis pain relief as well as for headaches and sore muscles. It is also ideal for kids – this way they can use essential oil without spilling it!
#8. Spray
You can make an essential oil spray to use a room deodorizer, personal perfume, bug repellent and even as pillow spray to aid sleep.
#9. Skin Cream/Body Butter/Balms/Salves
You can add essential oils in your skin cream or even make your own body butter, balms or salves using skin healing and nourishing essential oils.
You can use this method for treating skin problems such as dryness, acne, eczema, psoriasis etc.
#10. Lip Balm
You can make your own diy lip balm with coconut oil and bees wax and add essential oil to it. Use this to moisturize and heal dry lips.
Now that you know how to use essential oils for aromatherapy, you can start enjoying the many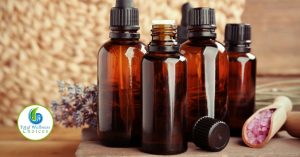 These statements have not been evaluated by the Food and Drug Administration. This article is for educational and informational purposes only and does not intend to diagnose, treat, cure, or prevent any disease or health condition. It is always recommended that you seek the advise of your private medical doctor.