This post may contain affiliate links. I may be compensated if you make a purchase through a link on this page.
Amazing Benefits of Using Frankincense Essential Oil You Should Be Enjoying!

Start taking advantage of these amazing frankincense essential oils benefits and uses to improve your health and life in general.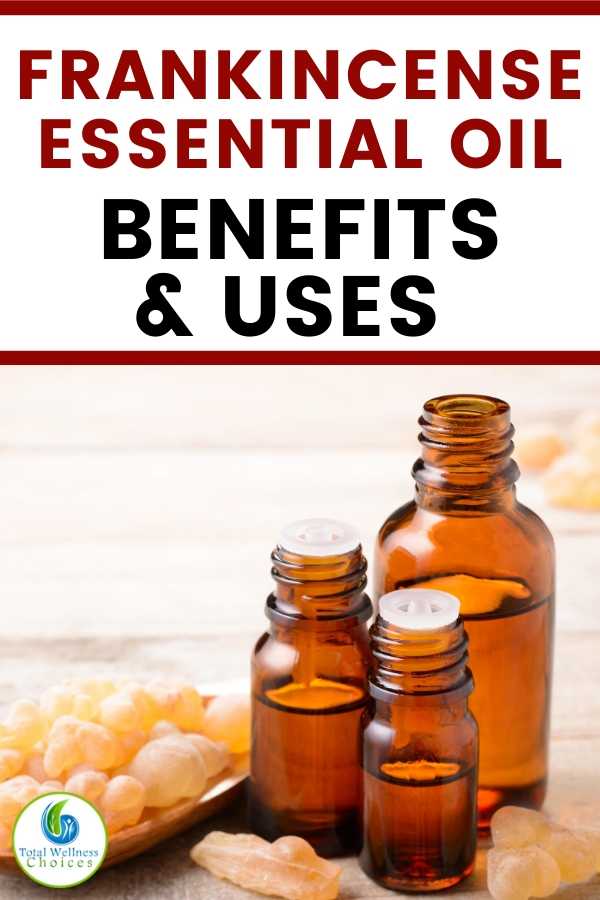 Frankincense essential oil is well-known but often undervalued. Most recognized for its use in religious rituals, frankincense essential oil has a lot more to offer than just the religious connection.
A beautiful essential oil, frankincense gives us a powerful and potent aroma best described as woody, spicy and earthy.
The raw resin of frankincense is a highly desirable incense and is often used for this purpose; because of that, many overlook the other benefits that frankincense essential oil has to offer.
Frankincense is both versatile and effective. The essential oil is used medicinally, cosmetically and aromatically around the world to promote good physical, spiritual, and emotional health and wellness.
Frankincense has a wealth of benefits and is a must-have oil to add to your collection.
Here are 5 amazing benefits of using frankincense essential oil.
5 Awesome Frankincense Essential Oil Benefits and Uses
#1. Healthy Skin
Frankincense works wonders on aging skin because it boosts cell regeneration.
It is often used in beauty regimens to fight the signs of aging, reduce wrinkles, and improve the appearance of blemishes, acne, scars and other skin imperfections.
Little wonder it made it into our list of best essential oils for skin care and best anti aging essential oils.
Frankincense tightens and smoothes wrinkles while improving elasticity anywhere on the body. Soothing and comforting, frankincense essential oil will ease the discomfort of itching, swelling and red inflamed skin.
Skin Renew Bath Blend Recipe

Make ahead and use ¼ to ½ cup of this blend per bath
Combine the essential oils in the fractionated coconut oil. In a glass bowl or jar, mix well with the salts and baking soda.
#2. Reduces Stress and Ease Symptoms of Anxiety
Frankincense has anti-depressant and calming qualities that make it a great essential oil for coping with stress and anxiety.
The aroma of frankincense essential oil helps to release tension and negative emotion that fuels stress.
A perfect grounding oil, frankincense encourages a clear and calm state of mind. When diffused, it creates a tranquil and inviting atmosphere.
Through aromatherapy, frankincense essential oil renews the spirit, quiets racing thoughts, and reduces symptoms of anxiety.
#3. Improves Respiratory Function
Frankincense essential oil is a powerful antioxidant known to reduce swelling and improve Lung Qi circulation.
It has been used for centuries in traditional medicine to improve respiratory function and ease the symptoms of sinus and bronchial infections.
Frankincense helps to open up and clear the breathing passages in the body, reducing phlegm and making it easier to breathe. It can also soothe a cough and provides effective breathing support.
Better Me Diffuser Blend Recipe
Note: Do not use essential oils during an asthma flare if you're unsure how they affect you.
#4. Anti-Microbial
Frankincense is a highly effective anti-microbial and antiseptic agent and works beautifully on the skin and household surfaces.
More and more people are avoiding harsh chemicals and replacing household cleaners with essential oils; frankincense should be on that list.
It can fight cold and flu germs and is especially helpful around the winter months. Using frankincense throughout the home is a great way to disinfect and fight harmful bacteria.
All-Purpose Household Cleaner
In a glass spray bottle combine the following:
Fill the rest of the bottle with water and shake well. Ease to use; spray and wipe clean, allow to air dry.
#5. Enhances Spiritual Experiences and Improve Concentration
Frankincense essential oil has a natural sedative effect and is often used during meditation or spiritual practices because it's thought to instil a deeper level of calm, quickly and with ease.
It is powerfully effective at ridding the noise of the mind and because of that, is a popular essential oil for improved focus and concentration.
Focus Roller Ball Blend Recipe

This is a perfect concentration roller bottle blend for on-the-go; cut blend recipe in half to diffuse
Combine the essential oils in a 3 ml dropper bottle. Place 3 to 6 drops of this blend of essential oils in a 10 ml roller bottle Top with a carrier oil of your choice. Apply to the wrists for improved focus and concentration.
This blend is especially helpful when studying, working on a project, or preparing for a test or important meeting.
Now that you know the awesome frankincense benefits and uses, it's time you started taking advantage of them.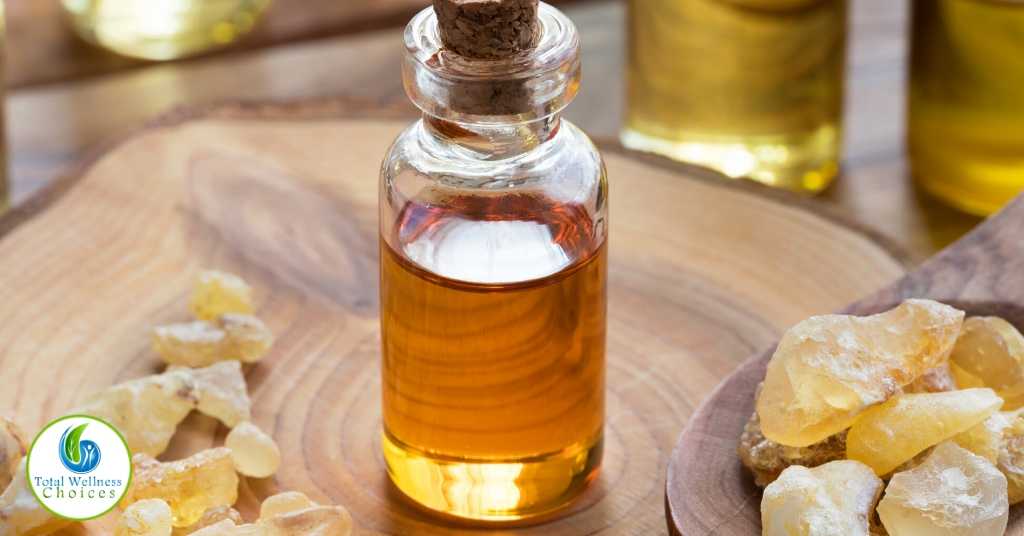 These statements have not been evaluated by the Food and Drug Administration. This article is for educational and informational purposes only and does not intend to diagnose, treat, cure, or prevent any disease or health condition. It is always recommended that you seek the advise of your private medical doctor.